CoreLogic has released its preliminary auction report, which reported a sharp rise in the national clearance rate driven by Sydney and Melbourne.
The preliminary national auction clearance rate was 66.4%, well above last week's preliminary clearance rate of 51.3% and also way above the 52.4% final clearance rate recorded in the same weekend of last year: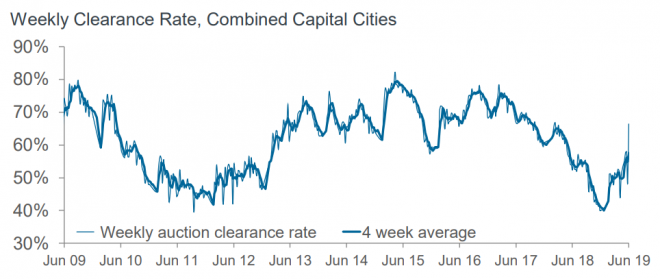 However, auction volumes nationally (1,487) were well also below last year's 2,002 auctions:

As shown above, Sydney's preliminary clearance rate was well above 70%, whereas Melbourne's was way above 60%. Once the final results are released on Thursday, Sydney's clearance rate will likely fall into the high-60s, whereas Melbourne's will likely fall to the mid-60s.
According to CoreLogic, Sydney's auction results were the best since April 2018:
In Sydney, 522 homes were taken to auction this week, up from 313 last week. The preliminary clearance rate came in at 74.7 per cent this week, increasing from 56.2 per cent last week. Even after we see the usual downwards revision over the week it's looking like this week will be the most successful result the city has seen since at least April last year, or possibly longer. One year ago, a clearance rate of just 49.4 per cent was recorded across 708 auctions.

Melbourne was host to 725 auctions this week with preliminary results returning a 67.9 per cent clearance rate. Over the previous week, 215 auctions were held across the city with the final clearance rate coming in at 62.8 per cent. This time last year, 992 homes were taken to auction and a final clearance rate of 56.2 per cent was recorded. Melbourne's final clearance rate has held above 60 per cent for 3 of the last 4 weeks
and this week will be no different.
Domain's auction clearance rates were similar, albeit on a smaller sample: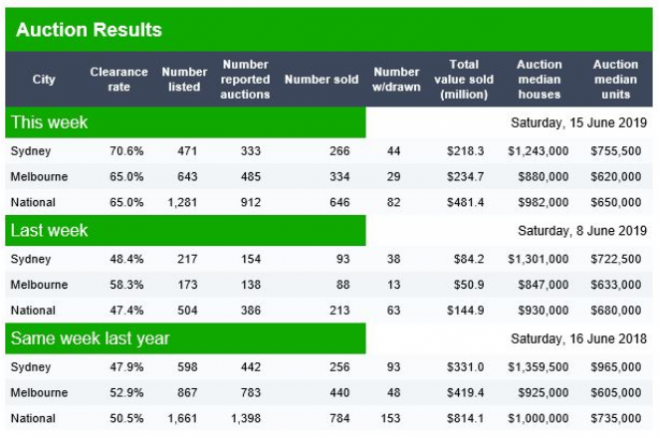 As we keep saying, the past several weeks has seen massive changes for the market. Negative gearing and capital gains tax reform is dead. Interest rates have been cut, with more to come. First home buyer deposit subsidies are scheduled to come into effect. And APRA has announced cuts to both its interest-rate buffer and smaller ADI mortgage capital requirements, and will likely announce additional measures.
Accordingly, we think the housing market is likely to bottom-out in the second half.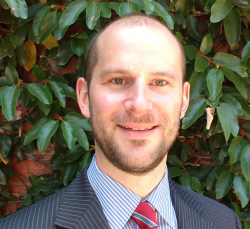 Latest posts by Leith van Onselen
(see all)