The RBA and APRA may never have escaped capture but is ASIC running free and wild? Via Martin North:
In a keynote address by ASIC Chair, James Shipton at Committee for Economic Development of Australia (CEDA) event in Melbourne yesterday, it appears the regulator will hold public hearings about responsible lending practices.

He said that ASIC was updating its responsible lending guidance, and as part of its consultation, public hearings would be held to "robustly test some of the issues and views that have been raised in submissions".

This is a follow-up to ASIC's consultation paper on updating its guidance on responsible lending, which was issued in mid-February 2019.

Interestingly, ASIC has discretion as to whether such hearings would take place privately or publicly. However the regulator is required to have regard to whether it is in the public interest for a hearing to take place in public.

In addition, ASIC also has power to summon witnesses and require the production of documents for the purposes of a public hearing.  It may also refer to a court any questions of law arising at a hearing.

To date ASIC has hardly used it hearings powers but is does appear they intend to utilise these as an aspect of its renewed approach to enforcement in the wake of the Hayne Royal Commission.
We are embedding and expanding new supervisory approachesand promoting best practice and innovation in regulation – particularly through our Close & Continuous Monitoring program (or CCM) and our corporate governance review that is aimed at improving governance practices at the board level.

We are also implementing new and existing reforms and working towards our new obligations and responsibilities in response to the Royal Commission. This includes an expanded role for ASIC to become the primary conduct regulator in superannuation.
I will not hold my breath but let's hope.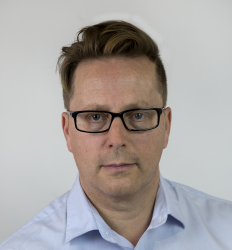 Latest posts by David Llewellyn-Smith
(see all)