Yesterday's ABS labour force release for April revealed a deteriorating Australian youth labour market – i.e. those aged 15 to 24 years old – with both full-time and total jobs growth falling and unemployment and underemployment rising.
The trend headline unemployment rate rose to 11.8%: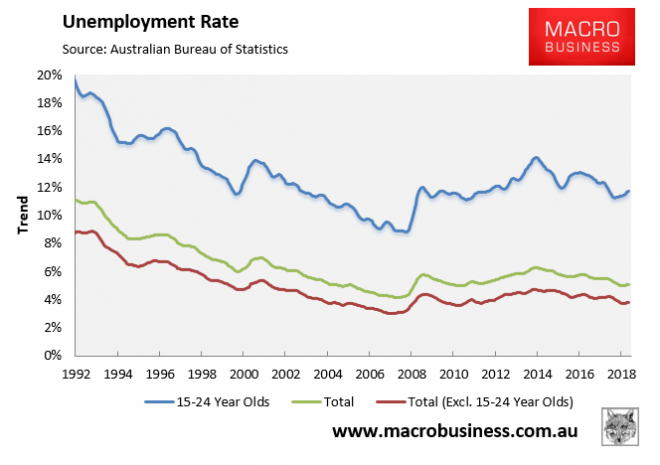 Total employment growth for those aged 15-24 years of age fell: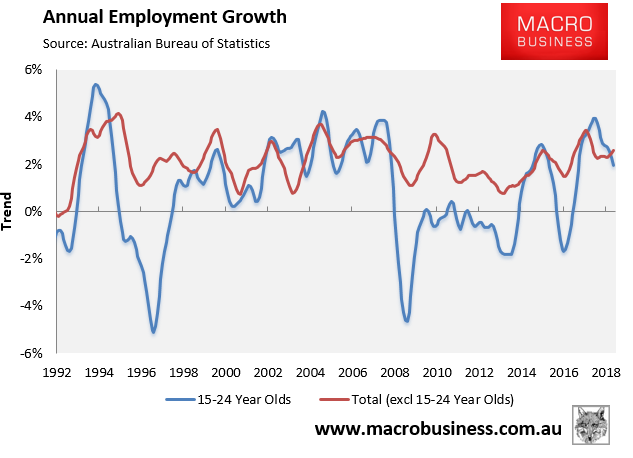 Employment for those aged 15-24 years of age rose by 2.0% in trend terms in the year to April, below the 2.6% for the rest of the labour market.
Full-time jobs growth was 2.5% whereas part-time jobs growth was 1.3%, with both fading recently: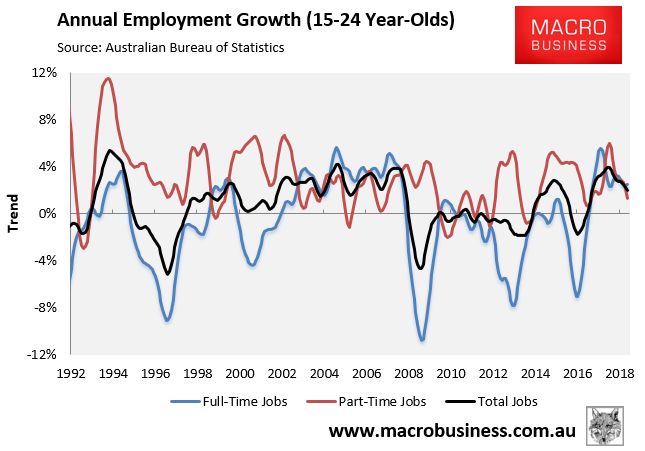 The recovery in youth labour force participation has flatlined and remains way below the pre-GFC experience, suggesting substantial hidden youth unemployment still exists: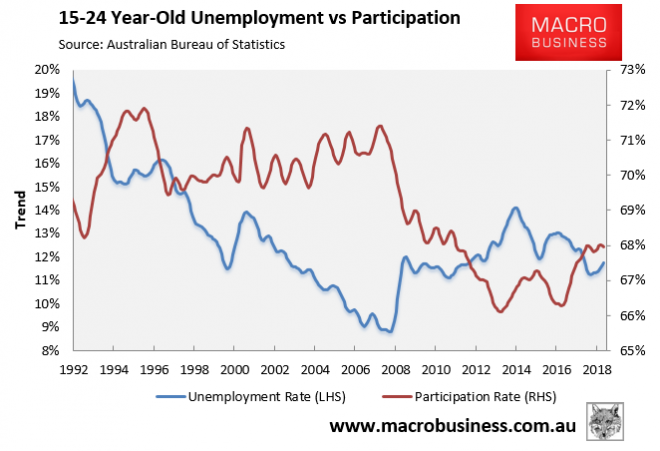 Since the GFC hit 10-plus years ago, overall youth employment has risen by just 2.3% in trend terms, well below the 9.2% lift in the youth population over this time, and full-time jobs are down an incredible 16.4%. By contrast, the overall number of jobs for the rest of the labour force has risen by 22.4%, with full-time employment up 18.7%:

Youth underemployment rose to 17.7% in April, whereas underutilisation fell rose to 29.5%, with both near all-time highs: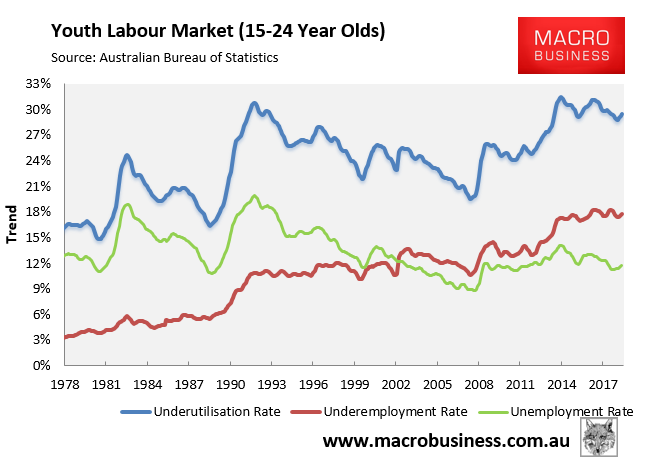 In short, the youth labour market is softening, which is a bellwether for the broader economy.