Via the AFR:
When Chinese property selling platform ACProperty.com.au co-founder Esther Yong first started advertising residential property to Chinese investors, she never thought inquiries for Australian housing from China would dry up.

…The Chinese capital withdrawal is stark, Ms Yong says. The main reasons for the ongoing retreat from Australia are high stamp duty and scrutiny from the Foreign Investment Review Board. In almost every state, foreign buyers of property are required to pay a surcharge.

In January, nearly half of the 160 Chinese real estate agents surveyed by another online marketer Investorist in its International Property Outlook report said they were still selling Australian properties but only half of those agents said they would continue to do so by the end of 2019.
Great news. The bubble and bust in Chinese buying of existing property was mostly illegal, certainly immoral and without question should never have been allowed at all. The real reason the trade collapsed has nothing whatsoever to do with the above. Australia's corrupt elite did nothing to deter the inflows. It was shut from the Chinese side, by CCP authorities that were desperately fighting a rear guard action to prevent a collapse in the Chinese yuan after letting it slide too far in 2014/16: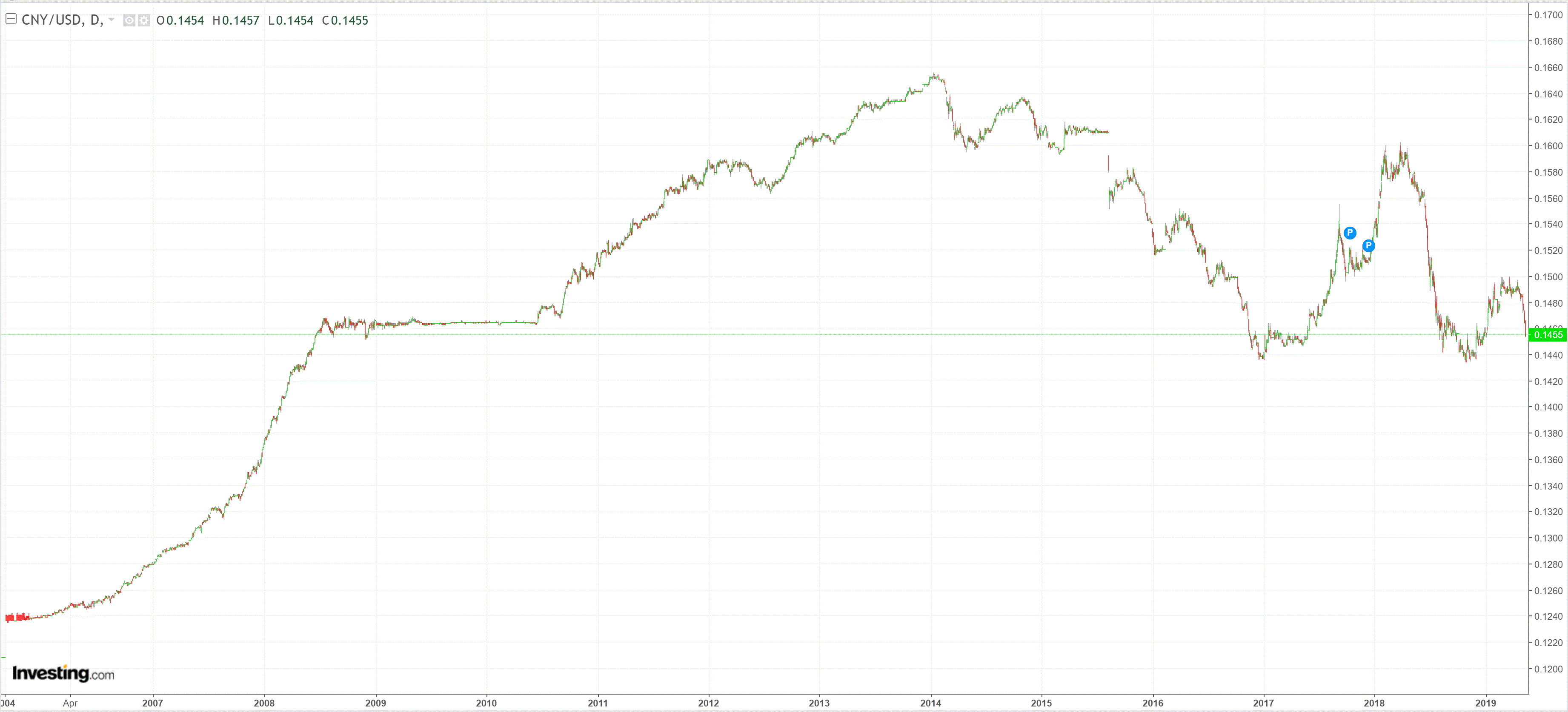 The capital flight was gobbling up China's foreign reserves and had to be stopped to prevent a rout in the currency: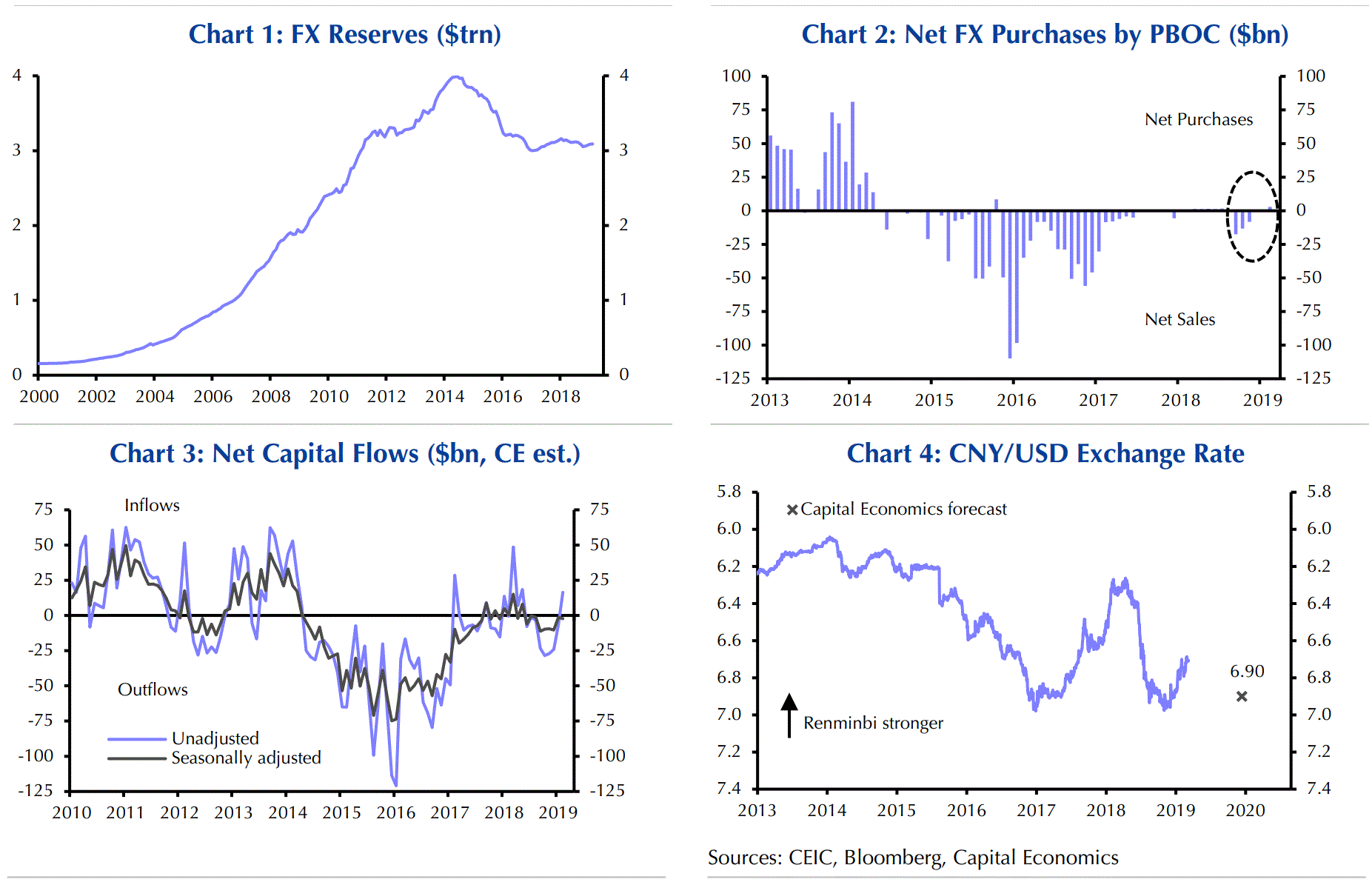 The capital account tightening was very successful and Sydney property values began to fall within six months (helped along by other factors such as macroprudential):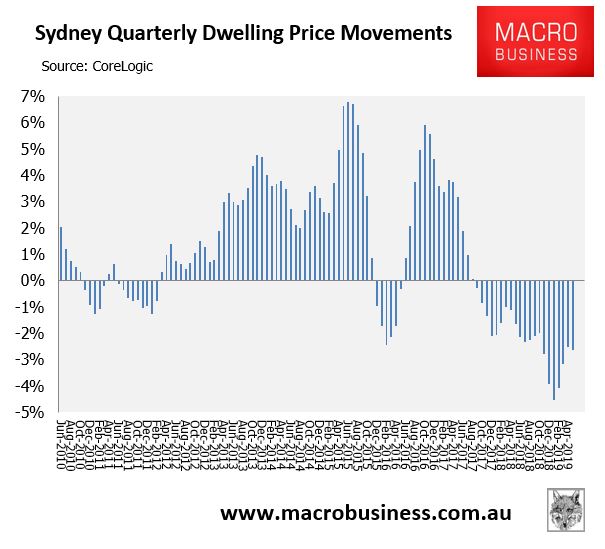 Yet, today, just as this disaster for Australian youth is coming undone, the open borders extremists of the incoming ALP Government are trying to revive the trade with an unprecedented parental visa that threatens a tsunami of grey Chinese sweeping back into Australian property. From Bob Birrell:
At present most permanent entry parent visas are from China, mainly because there is a balance of family rule in place. This requires that half or more of siblings are resident in Australia. Many readers will be aware that there is a waiting list of Chinese applicants for Australia's existing permanent entry parent visa of near 100,000. They will likely take up Labor's proposed temporary parent visa. However, many more Chinese will also become eligible. (These are people who don't meet the present financial criteria for sponsorship, which are outlined below.)

The really big change in eligibility will come from Australia's Indian subcontinent and Middle Eastern communities. They constitute a larger group of potential sponsors than the Chinese. Most do not currently meet the balance-of-family test or the financial requirements of the existing permanent entry parent visa.

Labor's proposal will make then eligible to bring their parents to Australia. They will have at least as powerful a motive to avail themselves of this opportunity as the Chinese.

Labor's proposal could easily generate at least 200,000 parent applications, mainly from Chinese, Indian subcontinent and Middle Eastern country residents of Australia, over a three-year period.
Peter McDonald has since assessed the numbers at more like two million.
At minimum, it seems, we will see hundreds of thousands of grey migrants per annum, in addition to the current huge inflows, and a significant proportion of these will be Chinese.
So what will this do to property prices? Let's list the likely implications:
some parents will move in with families but many will buy nearby and housing demand will rise in migrant areas especially;
Chinese migrants tend to be wealthy people seeking a bolt hole away from the constraints of the CCP whereas Indian migrants are more working class. Muslim migrants are probably somewhere in between (forgive these broad generalisations, they are roughly correct is my best guess);
all are just as property mad as Australians, if not more so.
So, we can say that this will be a new source property price pressure but how much? The grey migrants will:
be cashed up, more so than their children;
unlikely to take on debt;
but able to operate under the radar in all-cash purchases.
This is where we come full circle. It strikes me that in its initial phases the new visa will most likely bring in Chinese nationals who have more money than most. Moreover, over time, it could reverse engineer student demand. If a wealthy Chinese person wants to emigrate s/he can place a child in Australia for education for the purposes of getting residency and then the parent visa in due course. So Chinese demand could stay strong given it is they that are most likely looking to relocate to escape a dictatorial regime. That said, Chinese student numbers are now falling and it may well be because authorities have already capped their Australian numbers so, again, Australian youth might again be able to rely on the CCP to protect their interests.
This raises a second question. Will the grey migrants that are already queued up be able escape the net of Chinese capital controls? These restrictions are only likely to intensify as China loses the trade war, forcing it to stoke domestic demand with lower interest rates, triggering further yuan pressures: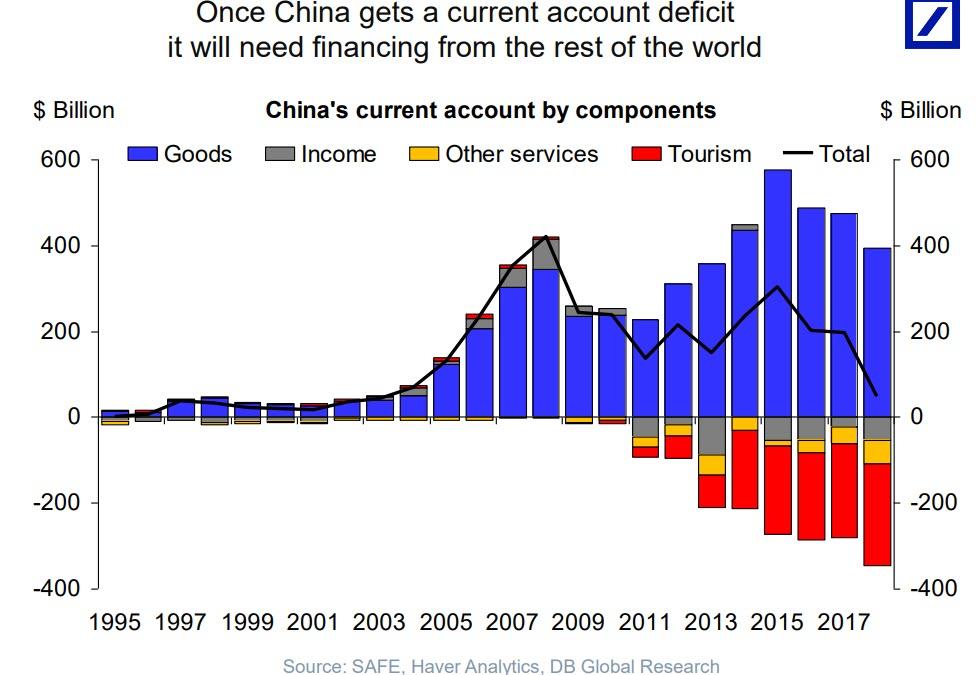 The evidence today is probably that they won't. At least, not unless stinking rich, which enables all sorts of illegal conduits for cash. But that, by definition, is a small number of potential property buyers.
The Indian and Muslim parents will have no such troubles so demand in those areas is likely to jump substantially.
To sum up, the property impacts will probably be material but I'm not sure that they will repeat the disaster of 2014/16. The impacts will definitely be focused in the worst possible jurisdictions of Sydney and Melbourne but may be more localised this time around.
The caveat is if Peter McDonald's number's are anywhere near right, and the ALP anywhere near as mad as it appears on open borders, then a new bubble will be birthed.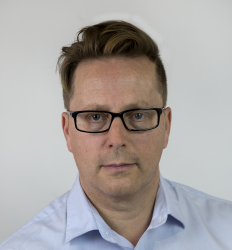 Latest posts by David Llewellyn-Smith
(see all)