Andrew Wilson of MyHousingMarket estimates that Australia's real estate sector shed about 8,100 jobs in the year to February, while about 15,000 real estate agents have left the industry since the housing market peaked in 2017. Wilson warns that more job losses in the sector can be expected, as the housing market downturn is likely to continue. Meanwhile, Carlos Cacho of UBS notes that about 50,000 construction industry jobs have been lost since building approvals peaked in February 2018. He adds that a similar number of jobs are expected to be lost over the next six months. From The Australian:
During the GFC and its subsequent housing downturn, 33,000 real estate agency jobs were lost between August 2008 and February 2010. Current job losses are about half that level.

"With no sign of an easing in the current level of home-price falls, the worst is clearly ahead for the industry, with the typical lags in labour declines continuing well after prices have stabilised — whenever that may be," Dr Wilson said…

UBS economist Carlos Cacho said that while real estate agency jobs represented about 2-3 per cent of total employment, the construction sector was the country's third-largest employer with about 9 per cent of jobs.
The real estate industry is reliant on both strong price growth and volumes. Both have crashed below GFC levels with no sign yet of a turnaround: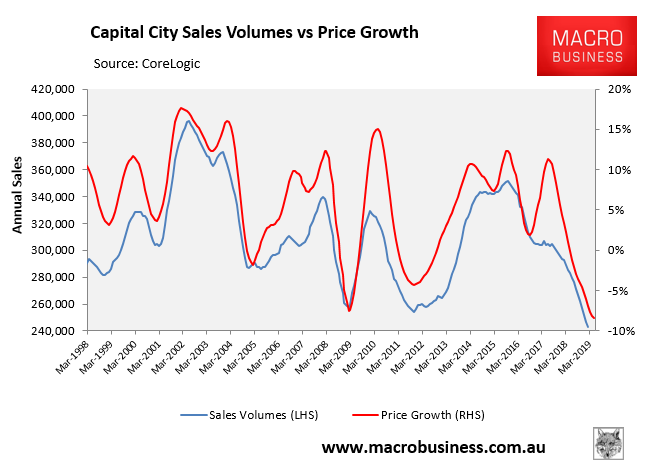 Meanwhile, the best forward indicator for construction jobs is dwelling approvals, which have crashed 27% since their May 2016 peak: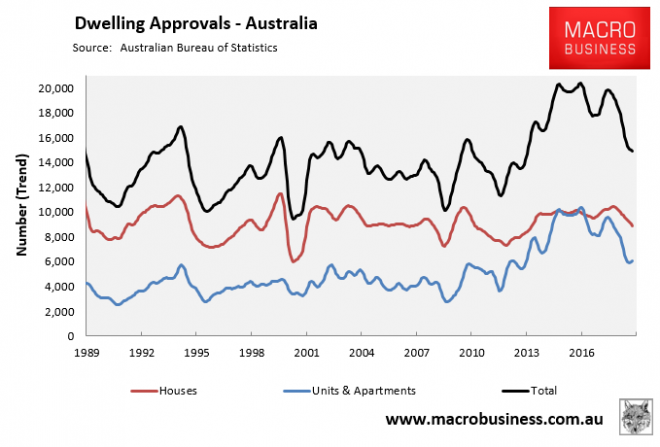 This suggests that heavy job losses are in stall – a view shared REA chief economist, Nerida Conisbee, who believes Australia is facing the "the deepest construction employment downturn since the GFC":
"Developers are now holding sites and not developing,.. At this stage, we're starting to hear that some developers are finding it quite difficult"…

Ms Conisbee said the worst will come in the next six months, in what could prove to be the deepest construction employment downturn since the GFC…

"It wasn't just hitting people on the ground building stuff it also hits town planners, real estate agents, listed property companies, there's a wide range of flow on impacts."
BIS Oxford Economics has given a similarly bearish diagnosis:
BIS Economics housing expert Angie Zigomanis said builders were already cuttings costs and laying off people.

"People will batten down the hatches, lay off staff, scale down to the level that the market is operating at," he said..

"Any employer and business that's been in the market for a number of cycles has seen it all before."

But building is a big deal. Construction makes up almost 1 in 10 jobs in Victoria and New South Wales…

Angie Zigomanis… said the impact of the slowdown will be felt in all parts — not just the apartment sector.
As has Callam Pickering, economist at Indeed, who last month said the number of construction job listing on Indeed had "declined by about 20 per cent from its peak in December 2017".
The below chart from UBS shows that construction job ads are also pointing to heavy job losses: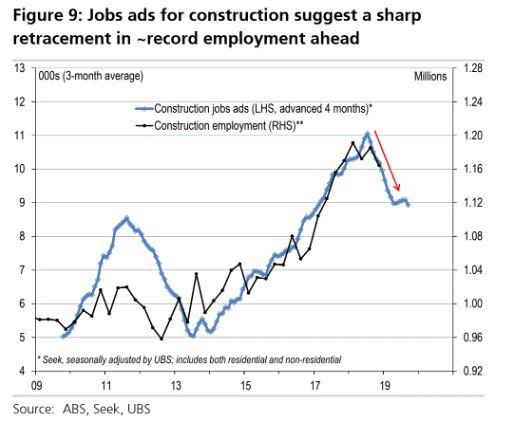 Remember, the construction industry alone makes up more than 9% of total employment across Australia: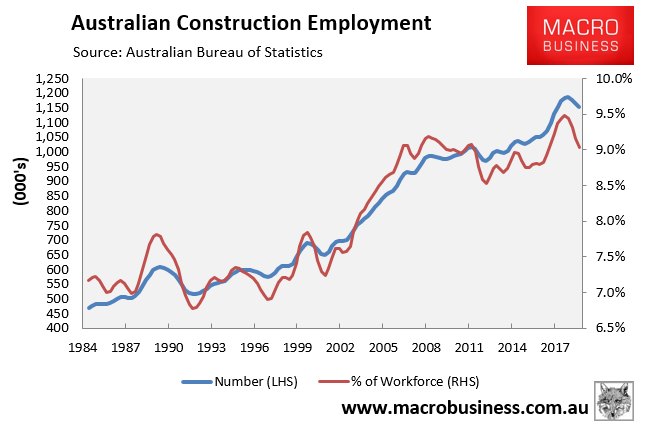 At the same time, manufacturing employment has also dived by around 50,000 over the past year, most likely related to fewer inputs into the construction process (e.g. bricks, plasterboard, kitchens, etc):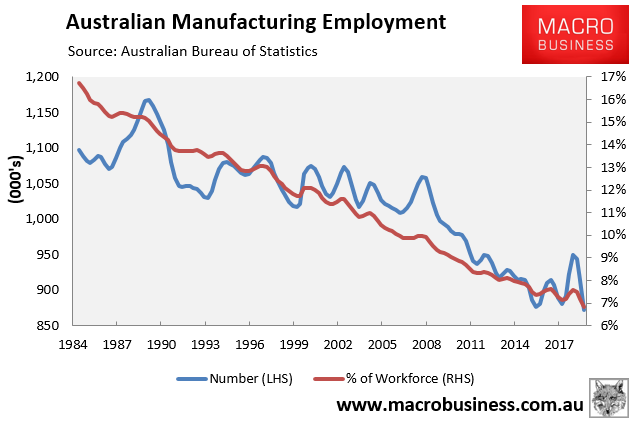 Therefore, the impact of the housing downturn on jobs will be substantial, especially given other industries will also be impacted (e.g. retail and manufacturing).
There probably won't be much offset from infrastructure investment either, given it is about to peak
: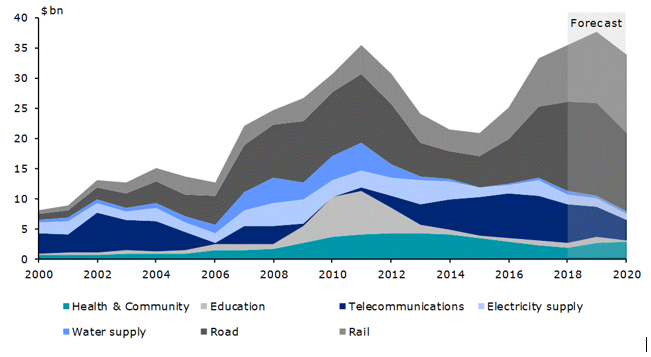 There's no polishing this turd. The entire housing-dependent economy is facing heavy job losses as Australia's property bust deepens.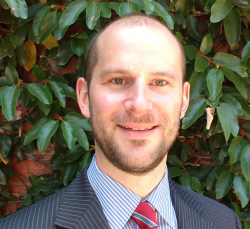 Latest posts by Unconventional Economist
(see all)