Via The Australian:
The highly lucrative six-year boom in Chinese students is over.

Australian universities now are focusing on the less-developed Indian market to meet budget expectations, exposing them to the risk of enrolling low-quality students with poor English.

Ahead of the release of official figures, a senior Department of Home Affairs official briefed universities last week telling them that visa applications from Chinese students were flat, even as numbers of applications from Indian students were growing fast.
We've been pointing to this slowing for some time: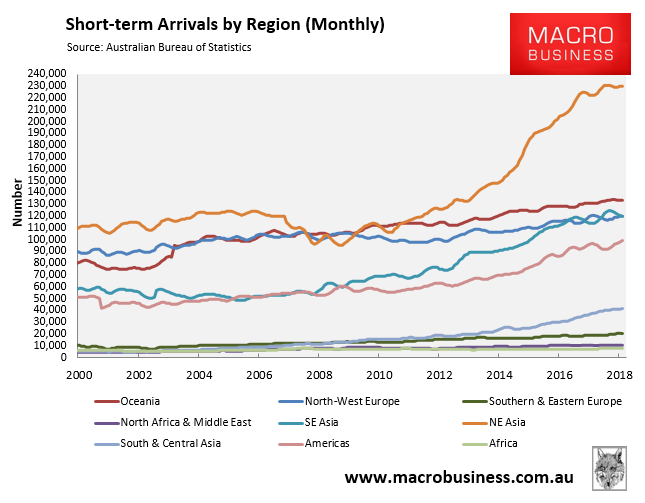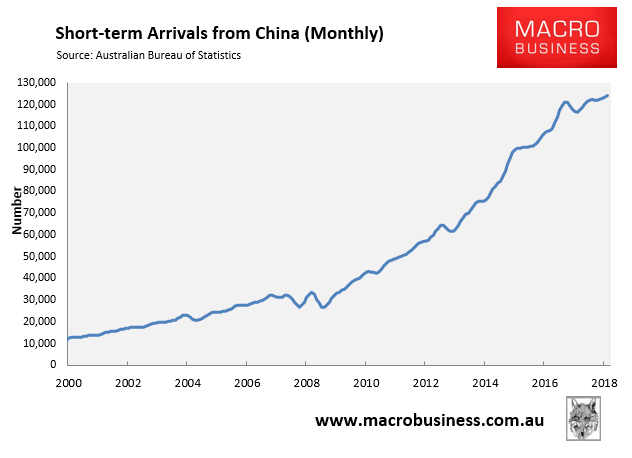 It is interesting to speculate on why. The peak does coincide with deteriorating relations so it could well be a political maneuver by the CCP to ratchet pressure on Australia for concessions around Huawei, ANZUS and other Cold War 2.0 issues. If so then tourism may be the next shoe to drop.
But it might also just be that market forces have topped out. China is increasing its own pull on students. So are many other counties. The home country wants to keep more at home to protect the value of its currency as well: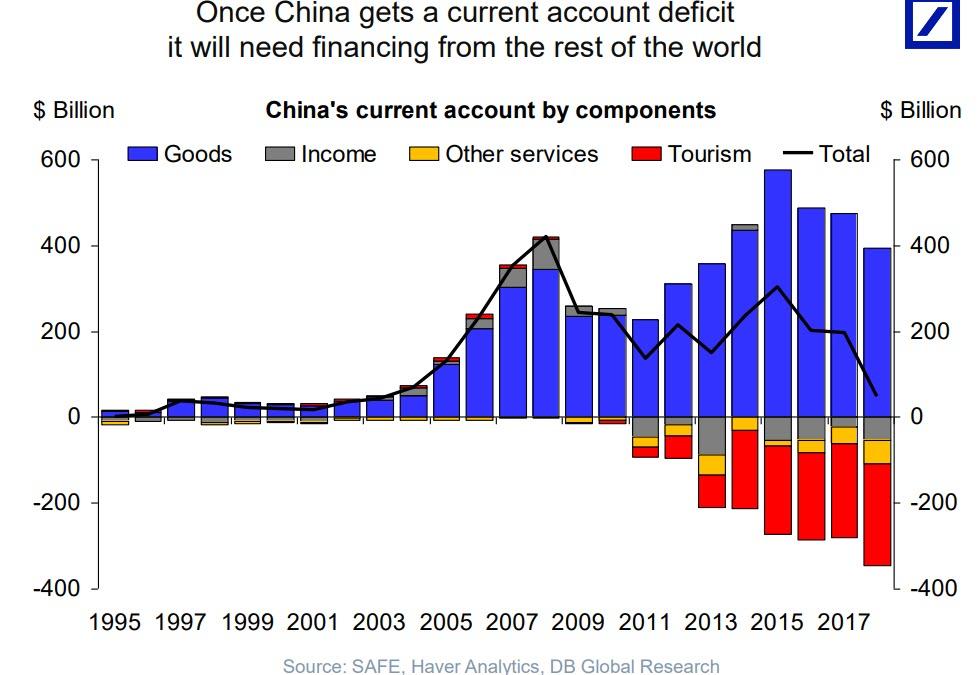 The economic impact for Australia is nicely captured by the ABC: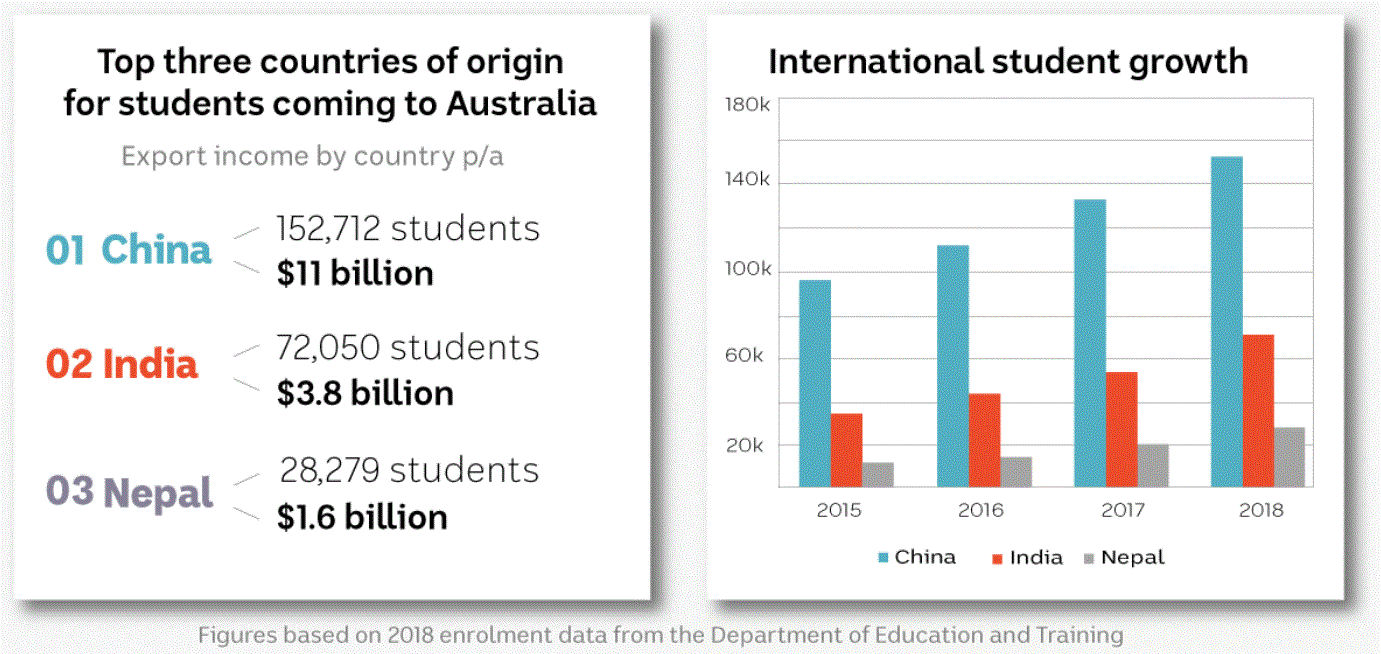 Good luck replacing that growth with Indians short term though they will no doubt try, to the further detriment of the country, also at the ABC:
Dr Duncan Farrow, a maths lecturer and academic misconduct investigator, wrote that concerns about the international student intake were "widely held".

He had written to senior management in June 2018, laying out the challenges he was encountering with those students.

"Perhaps the most telling statistic of them all: 48 of the 80 students admitted to the MIT in semester one this year had at least one academic misconduct finding against them," he wrote.

"Not only was there a huge increase in numbers of misconduct cases but additionally the investigations were more difficult due to the poor language capabilities of many of the students involved.

"I have just reviewed the results for students from the Punjab region in BSC100 Building Blocks for Science Students and it is depressing. Of the 52 students in this category, 12 have passed the unit outright — a pass rate of less than 25 per cent.

"The above speaks to awful outcomes for this cohort of students who have travelled a great distance to study at our university. Too many of the students admitted to Murdoch are not ready for the course they have been admitted to.

"We are doing them a disservice by telling them that they are. The impact on their welfare and well-being must be dreadful."
This has further implications for property as well. The build out and glut in apartments just got a lot more serious. Not to mention the pipeline for population growth. Though no doubt our creative elite will simply lower standards even further to attract the world's worst to fill dog boxes and keep the pressure on lower wages.
To sum up, once again it is China that has done Australian living standards the greatest favour by pulling its flow of people Downunder while our own leaders couldn't give a proverbial rat's arse.
Latest posts by David Llewellyn-Smith (see all)