In the wake of recreational cannabis becoming legal in Canada last year, as well as nine states across the United States legalising cannabis, New Zealand will hold a referendum on legalisation during the next general election in 2020. From SBS News:
The referendum will a simple Yes/No question on the basis of a draft piece of legislation, Justice Minister Andrew Little announced on Tuesday.

The draft legislation would include a minimum age of 20 to use and purchase recreational cannabis, regulations and commercial supply controls, limited home-growing options, a public education program and stakeholder engagement.

Little said the coalition government was committed to a health-based approach to drugs, to minimise harm and take control away from criminals.

The minister added that the voters' choice would be binding, but it will be to up to the next government to enact the law.

"We hope and expect the National Party will also commit to respecting the voters' decision," Little said.
MB has argued repeatedly in favour of legalising cannabis on the following grounds:
It would bring cannabis into line with alcohol and tobacco, which are both legal and regulated despite being more dangerous to health;
It would guarantee purity of supply;
It would reduce profits to organised crime; and
It would provide a useful revenue stream for the government.
Indeed, the Parliamentary Budget Office estimated that the Greens' plan to legalise and tax cannabis could be worth around $1 billion a year to the Budget, through a combination of additional revenue and savings being made by law enforcement agencies such as the Australian Federal Police.
If New Zealand's referendum on  is successful, then it will place further pressure on Australia's governments to follow suit.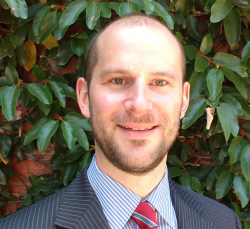 Latest posts by Unconventional Economist
(see all)