New Zealand's Labour-led coalition government will tomorrow release the world's first 'wellbeing budget', which will measure its success against how it does socially, culturally and environmentally, rather than relying on GDP – a rather useless measure that most economists and policy makers focus on. From SBS News:
"Nobody wants to live in a country where, despite a strong economy, families are homeless," Prime Minister Jacinda Ardern said last week.

While all the usual economic measures will be there, the books will show the government's planned spending against five main goals: supporting mental health, reducing child poverty, lifting opportunities for Maori and Pasifika residents, boosting innovation and moving toward a low-carbon economy.

The new framework reflects a growing push by the Organisation for Economic Cooperation and Development towards looking at outcomes beyond economic figures, and the OECD is monitoring the Kiwi effort.
I have explained previously why I believe that real GDP is a rubbish measure of economic well-being (here, here and here), and have argued that "economists', the media's, and the Government's infatuation with GDP is one of the biggest shortcomings in macro-economics".
This infatuation has led to spurious policies like the pursuit of endless population growth on the basis that it stimulates headline GDP (more inputs equals more outputs), even though it provides next to no benefits to everyone's share of the economic pie and reduces living standards of the pre-existing population.
Then there is the focus on the quantity of growth in GDP, rather than the quality (and sustainability) of growth, such as the Government and RBA's never ending drive to increase house (land) prices and private debt, which creates structural imbalances and damages longer-run productivity and competitiveness.
GDP also takes no account of environmental damage, and effectively treats the earth as a business in liquidation. Digging up finite resources boosts GDP, but does not account for what was lost.
With GDP, we can bulldoze a perfectly good home to build a new one, and this process will boost GDP. But again, no account is taken of the loss of the old building, even though the asset base did not actually increase.
The Productivity Commission agrees that GDP is a useless measure of wellbeing, noting the following in its Migrant Intake Australia report:
While the economywide modelling suggests that the Australian economy will benefit from immigration in terms of higher output per person, GDP per person is a weak measure of the overall wellbeing of the Australian community and does not capture how gains would be distributed among the community. Whether a particular rate of immigration will deliver an overall benefit to the existing Australian community will crucially depend on the distribution of the gains and the interrelated social and environmental impacts.
The ABS did try to develop new ways of measuring Australia's progress, which included a bunch of qualitative factors such as health, safety, equality, etc. However, I understand that this development has been shunned.
That said, while New Zealand's 'wellbeing budget' is good in principle, like many of the Ardern Government's promises, it will probably end up being more spin than substance.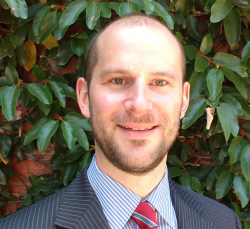 Latest posts by Unconventional Economist
(see all)