I've tried my hardest but have failed and the result us upon us, at the AFR:
A gas price cut is required for Queensland's Gibson Island fertiliser plant to avoid closure this year, with owner Incitec Pivot urging the re-elected Morrison Government to ensure gas was "available and affordable" for Australian manufacturers.

Uncertainty over the future of Gibson Island's 430 jobs comes after Queensland voters strongly endorsed the Coalition in last week's federal election, with many pundits speculating that vote was linked to the Coalition's support for blue-collar jobs in Queensland such as those promised by Adani's Carmichael coal project.

…Gibson's Island's 2019 gas bill is expected to be $49 million higher than last year, under the terms of a one-year gas-supply deal that is believed to have increased prices by more than 70 per cent and was designed to buy time for negotiation of a longer term gas deal.
According to the Morrison Government's own gas reservation policy (the ADGSM), the current price of gas on the east coast should be $6Gj but it is $9Gj instead: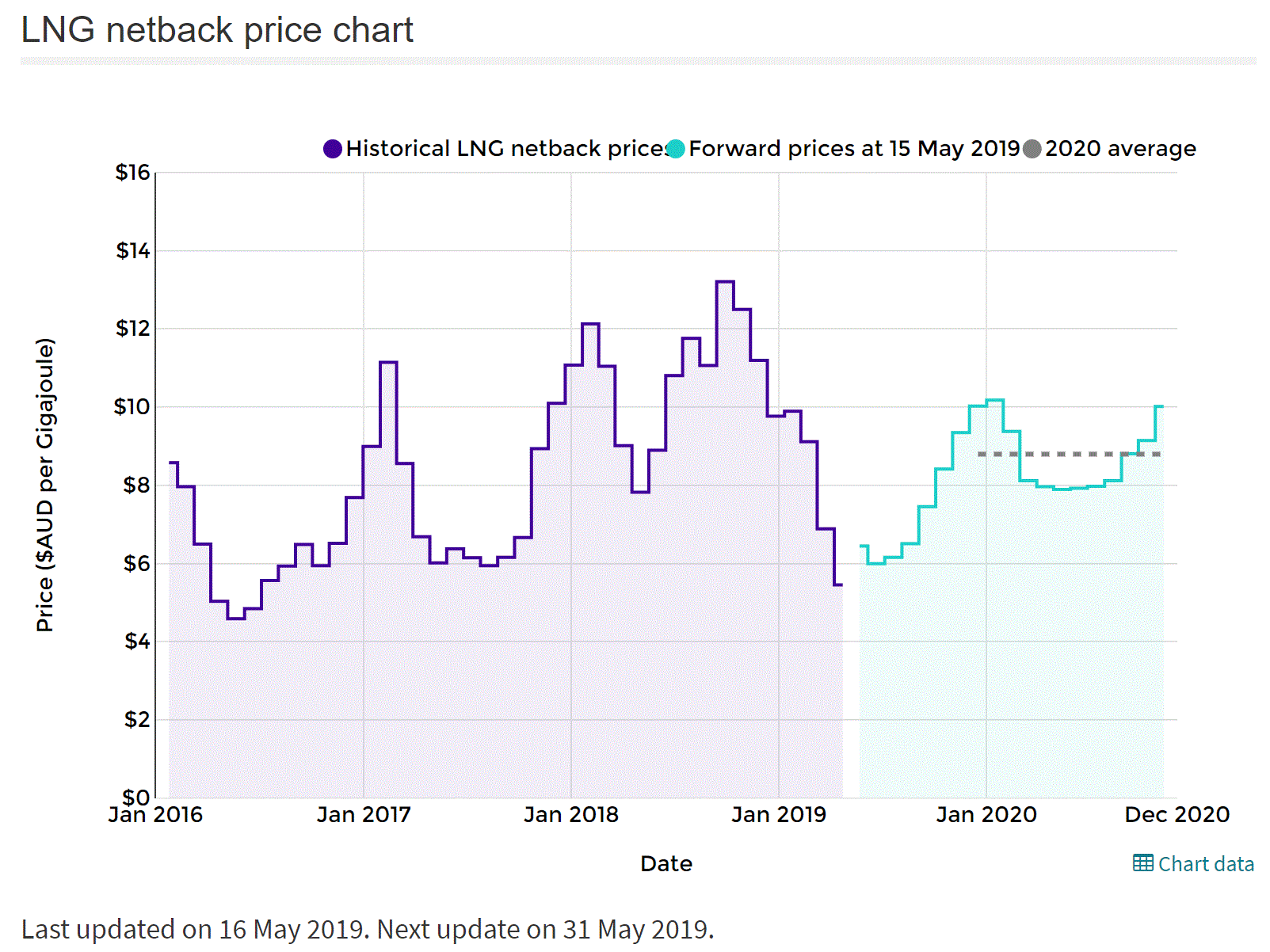 Yet there is no enforcement by the Government or the ACCC of the ADGSM agreement. Both are presumably captured by the gas cartel.
I now believe that the next step in the destruction of Australian energy markets under the re-elected ScoMo Government will be LNG imports as the ADGSM is declared a failure. By comparison, LNG imports would today have the local gas price at $10Gj.
And these are just spot markets. Contract markets never moved lower than $10Gj and will not do so under the new government because:
the LNG import premium will become the marginal price setter as the ADGSM fails;
the good news is the imports will also cap the extent of the local gas price gouge;
but as the AUD falls through the 2020s, the LNG import price will rise substantially anyway despite a persistent Asian gas glut;
new sources of local supply will also go offshore as the unfilled excess capacity of Curtis Island vacuums it up, and
this will ensure electricity prices continue to rise as well.
The Australian gas market has collapsed and electricity is right on its heals. Any energy-intensive manufacturer that can make a business case to shift production to a low cost energy cost country (such as the US) and import product into Australia should do so.