See the latest Australian dollar analysis here: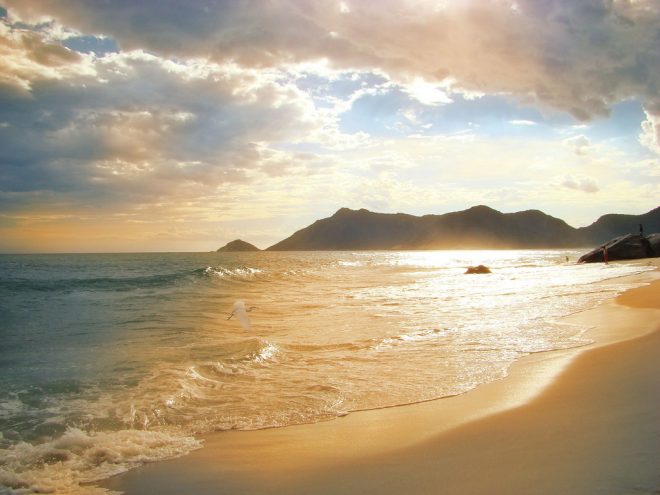 Asian stock markets are generally positive or putting in mild scratch sessions with Japanese stocks ending the day slightly lower after the US seemingly eases up on sanctions against Huawei. Risk sentiment is swinging back to positive while USD remains very firm as the Australian dollar rolls over below its pre-Monday morning gap.
The Shanghai Composite has bounced back above 2900 points, currently up 1.2% going into the close, while the Hang Seng Index is putting in a scratch session, down 0.1% or so to 27776 points making another new daily low and still confirming the dead cat bounce: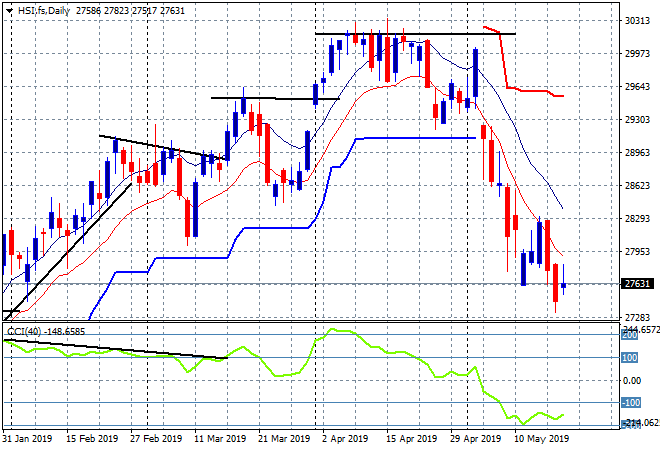 US futures are up 0.4% while Eurostoxx futures are gaining, up 0.6% with the former four hourly S&P500 chart showing a potential bounce here off trailing ATR support at the 2830 point level. The upside target to beat is the series of lower highs at 2870 or so: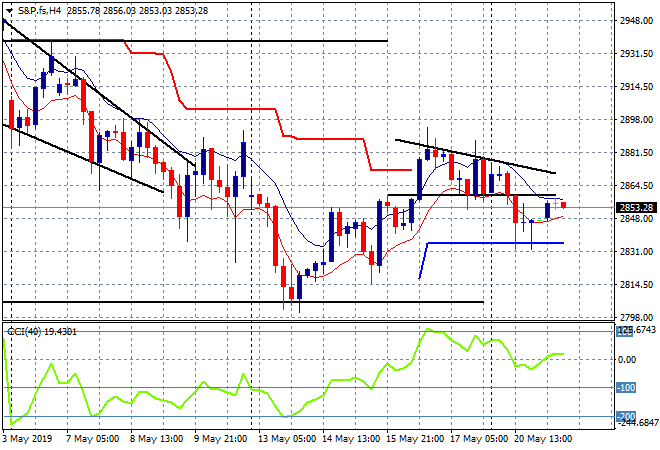 Japanese share markets have retreated the most, which is not much actually, with the Nikkei 225 closing 0.1% lower to 21272 points as the weaker Yen kept poor sentiment away. The USDJPY pair has come back after a mild retracement yesterday, getting back above the 110 handle but still not making a new session high: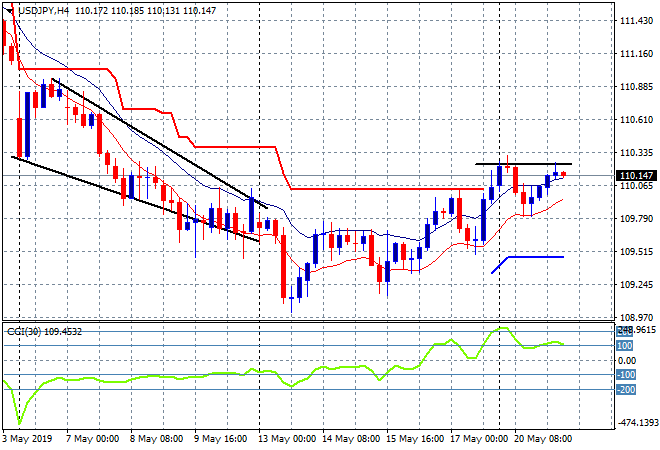 Australian stocks continue to advance with the ASX200 cracking the 6500 point barrier, closing 0.4% higher. This is most likely due to a lower Australian dollar which has rolled over on the RBA minutes release to pop straight through the 69 handle and seemingly on its way back to the Friday session low: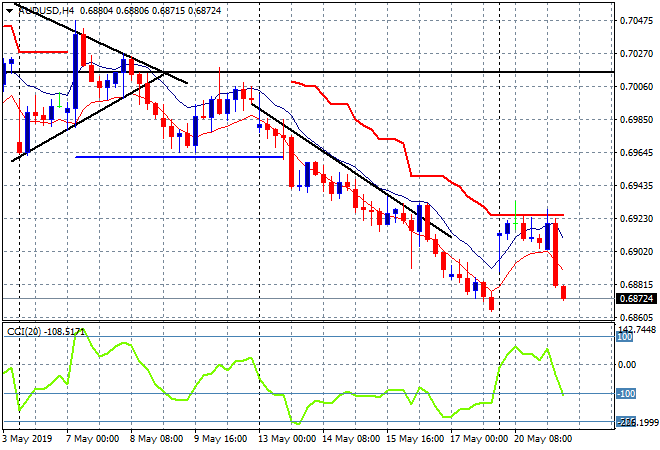 The economic calendar contineus tonight with more central bank speeches, mainly from the BOE but also we get US existing home sales and the OECD outlook on Europe.
And who is a good boy? My favourite scene from you know what, now that's what I call bittersweet – you can always trust your dog/direwolf!
Remember, go turn your Foxtel sub off now!
Latest posts by Chris Becker
(see all)