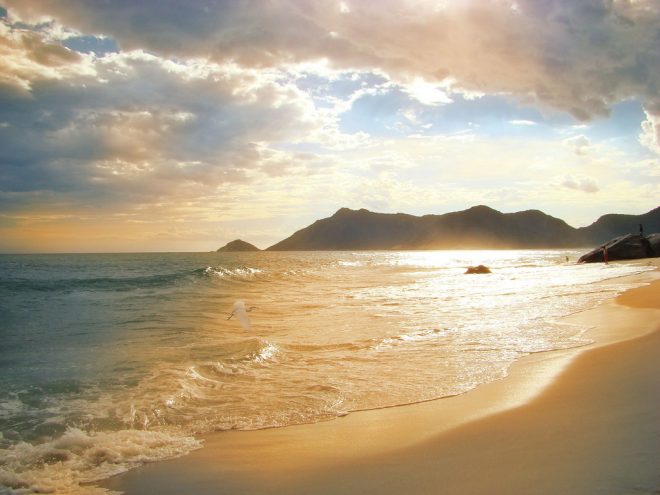 Not much to report today given that most stock markets are closed as the Golden Week holiday in Japan presses on, with both Singaporean and Chinese markets closed for a holiday.  Instead, the focus was local with ANZ reporting full year profits, up only slightly with lots of warning signs for the other divisions of Megabank as the real estate frenzy dissipates.
US and Eurostoxx futures are up slightly, with the four hourly chart of the S&P 500 wanting to push even further from the succession of record highs, with the 3000 point level the obvious target: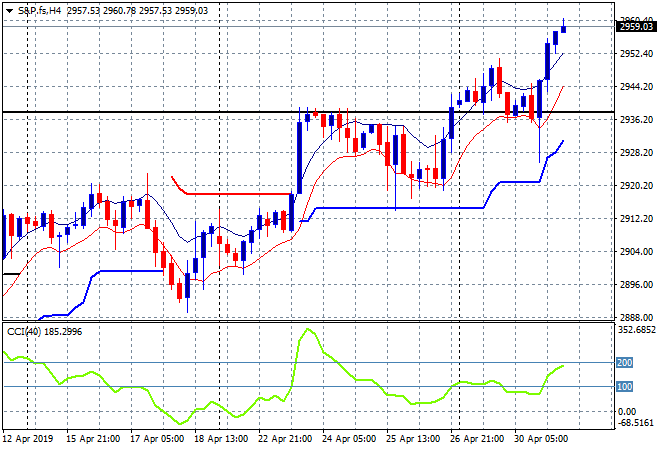 Trading in the USDJPY pair is still dependent on low volumes with a bottom being found somewhere near the 111 handle after making a new weekly low, with a small swing higher unlikely to take flight: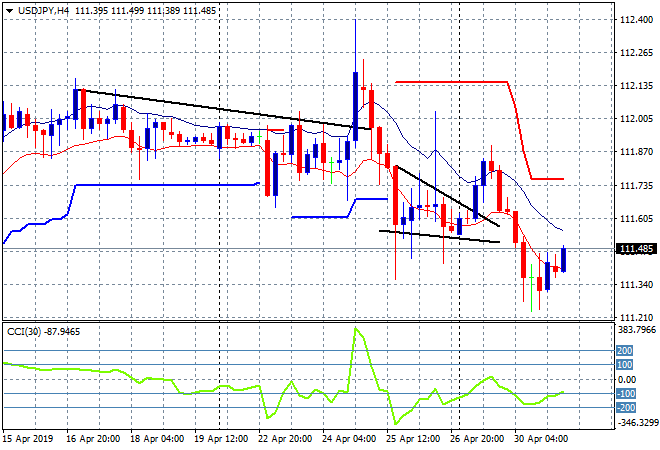 Australian stocks have rebounded strongly with no negative news or risk correlation to upset the apple cart, with a near 3% surge in ANZ shares pushing financials up across the board – except BOQ – with the broader (well, just another 40% or so) ASX200 finishing 0.8% higher to 6377 points. The Australian dollar is in a holding pattern here in anticipation of the FOMC meeting later tonight, hovering just below ATR resistance at the 70.70 level that has stuck so far this week: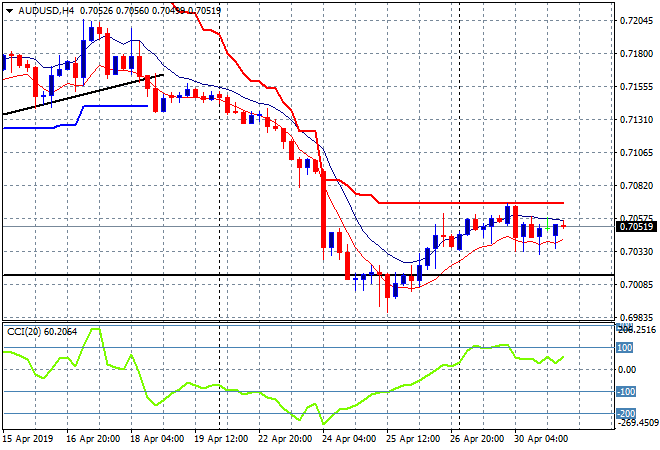 The economic calendar continues tonight with all eyes on the FOMC meeting but before that could be the more important ISM Manufacturing print plus the latest DOE oil inventory report.