Paul Keating's China rant has triggered serious divisions within Labor about how to deal with China, via the ABC:
Bill Shorten says he does not share former Labor prime minister Paul Keating's views that Australia's spy chiefs are "nutters" who should be sacked to help improve relations with China.

The extraordinary rebuke of senior intelligence figures was made on the sidelines of Labor's federal election campaign launch, but immediately drew comparisons with US President Donald Trump, who has regularly clashed with America's spy chiefs.

Mr Keating accused security agencies including ASIO and ASIS of running Australia's foreign policy and called for Bill Shorten to "clean them out" if he wins the election.

"The nutters are in charge," Mr Keating told the ABC after Labor's launch on Sunday.

"They've lost their strategic bearings, these organisations."

Mr Keating, who has been appointed to the international advisory council for the China Development Bank, warned Australia was putting at risk its relationship with its largest trading partner.

"You know, China, whatever you think, China is a great state. It's always been a great state and now has the second-largest economy, soon the largest economy in the world," he said.

He also took particular aim at former Beijing correspondent John Garnaut, who became an adviser to Malcolm Turnbull and helped to write a classified report for ASIO on Chinese influence in Australia.

"Once that Garnaut guy came back from China and Turnbull gave him the ticket to go and hop into the security agencies, they've all gone berko ever since," Mr Keating said.

"When you have got the ASIO chief knocking on MPs' doors, you know something's wrong."

Coalition describes Keating's comments as 'outrageous'

The Coalition described Mr Keating's comments as "appalling", "incredibly reckless" and "completely outrageous", and called for Mr Shorten to "disown" him.

"For what the Labor Party calls a Labor legend to go out there and attack the credibility of our security agencies that have been saving lives in this country, I think is disappointing," Prime Minister Scott Morrison said.

Mr Shorten said he did not share Mr Keating's views.

"Paul Keating is an elder statesman of Australian politics, he's never been shy of saying what he thinks," Mr Shorten said.

"We've worked very well with the national security agencies — they know that and we know that — and of course we will continue that."

The former Labor leader's comments were also condemned by Peter Jennings, the head of the Australian Strategic Policy Institute, who is an outspoken critic of Beijing's foreign interference activities.

"Frankly, that's not something a former prime minister should do and I think what he said was blatantly incorrect.

"The Australian intelligence community, more than most parts of government, has a very clear understanding of what China is doing."

Albanese says Keating's comments reflect broader concerns

Labor frontbencher Anthony Albanese said Mr Keating had a right to raise his concerns, and added that they reflect broader concerns about attitudes towards China.

"I think what Paul Keating was talking about was certainly a concern that has been there, certainly I've had that concern as well," he said.

"We need to be very careful that it is not in Australia's economic interests, essentially, to be xenophobic when it comes to China and the role of China in the region.

"We need to examine legitimate security concerns, which are there, but we also need to acknowledge that China has been a nation [with] which we have a friendly relationship and have had one since the Whitlam government recognised China in 1972."
So Labor both backs away from and embraces Keating's great China kow tow. This is gaslighting. I mean, which China is Keating grovelling to? Is it liberalising society China? Or is it Communist Party of China (CCP) China? Keating's sycophancy was so fulsome that it must include both. Labor's response covers both too.
Undoubtedly this is electioneering, sending forth two leaders with different views to capture two voting blocks. And in the short term it will probably wash. But over the long it won't. China and Australia have been friends. But Australia and the Chinese Communist Party (CCP) most definitely are no longer so. Nor will we be again in the future. The CCP has determined on a course of power projection aimed at removing US influence from East Asia. That is not in anybody but the CCP's interests, not even the Chinese people's, least of all the region's democracies. And most definitely not Chinese Australians.
Penny Wong recognised this last week with a solid speech at the Lowy Institute in which, very unusually for foreign policy, underlined values as the key plank in the relationship:
The China relationship is a critical relationship for Australia – it is both complex and consequential.

Many of the current pressures will persist.

At times our interests will differ.

And challenges in the relationship may intensify.

It is not simply a matter of a "diplomatic reset."

Fundamentally, we are in a new phase in the relationship.

First, we don't pre-emptively frame China only as a threat.

Second, we must be grounded in the realities.

China is not a democracy nor does it share our commitment to the rule of law.

Differences between our systems and values will inevitably affect the nature of our interactions.

But those realities include the fact that China will remain important to Australia's prosperity.

And that China will be critical to the shape and character of the entire region.

In fact it is hard to think of an important issue for Australia's future where China will not be an influential player.

We also recognise that China has a right to develop, and a right to a role in the region alongside other regional powers.

Third, we need to consider the relationship as a whole.

The idea of an economic-strategic bifurcation was never really accurate, and certainly is not now.

A Labor Government will protect Australia's interests and values – this means there will be occasions where decisions may not accord with China's preferences.
If this is so then Bill Shorten's embrace of the security agencies makes sense but what is the meaning of Anthony Albanese's defense of Paul Keating's kow tow to the CCP?
Chinese Australians must wonder where they stand with the incoming government, both in terms of those that identify with the CCP and those that fear and want protection from it. While the wider Australian community is left wondering if they'll be defended by their own government if and when a hostile power threatens their way of life.
In short, both rhetorically and in policy terms, Labor's national security, multiculturalism, and mass immigration agendas are accelerating in entirely different directions. In the Canberra bubble of daily wedges and hourly hypocrisies this may not be an issue. But out here in the real world, gaslighting everybody is no way to manage the social tensions of such a complex agenda.
Perhaps a better way ahead for Labor is to follow the MB path of separating rhetorically and politically the CCP from the Chinese people. The former may not like it but it is a way of managing the expectations of both the local Chinese Australian and wider communities vis whatever is meant by "China".
An even better idea is to slash immigration so that the problem doesn't develop into some kind of domestically generated fatal schism in strategic policy.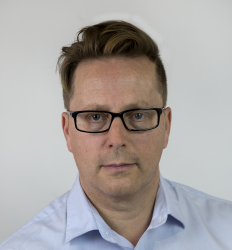 Latest posts by Houses and Holes
(see all)