First, ANZ's mortgage book is literally disappearing, as I noted yesterday vis investor loans: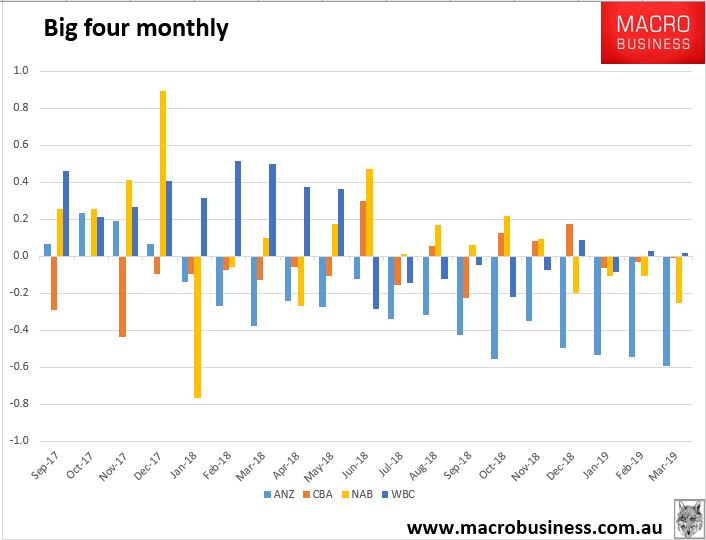 Second, it is sinking below the water much faster than the RBA said that it should:
ANZ Banking Group chief executive Shayne Elliott is concerned about a spike in customers struggling to repay their mortgages, warning "stubbornly low" wage growth in a weakening housing market could prompt more defaults.

ANZ said on Wednesday that 5 per cent of its home loans have slumped into negative equity as at March, non-performing loans have ticked up and mortgages more than 30 days due had risen sharply.

The bank told analysts during a briefing the spike in short-term bad debts reflected borrowers taking longer to work out their financial situation as housing prices fell.
Recall that the RBA said only 2.75% of mortgages are underwater nationally. It is unlikely than ANZ's geographic profile is materially different to any other major.
Third, credit quality is falling fast, UBS sums it up:
Credit Impairment Charge (BDD) were very low at just 13bp or $393m (UBSe 16bp or $494m); (7) NPLs to total loans +5bp to 88bps. It is worth noting that mortgage 30 days past due rose very sharply to ~2.25% as at March 2019 (was ~1.8% in Sept 2018). This is much more than a seasonal uptick. It appears to be coming from NSW, VIC and WA.
Nothing quite like a shrinking and sinking mortgage book with rocketing arrears and falling provisions to reassure investors. And they bought with both hands: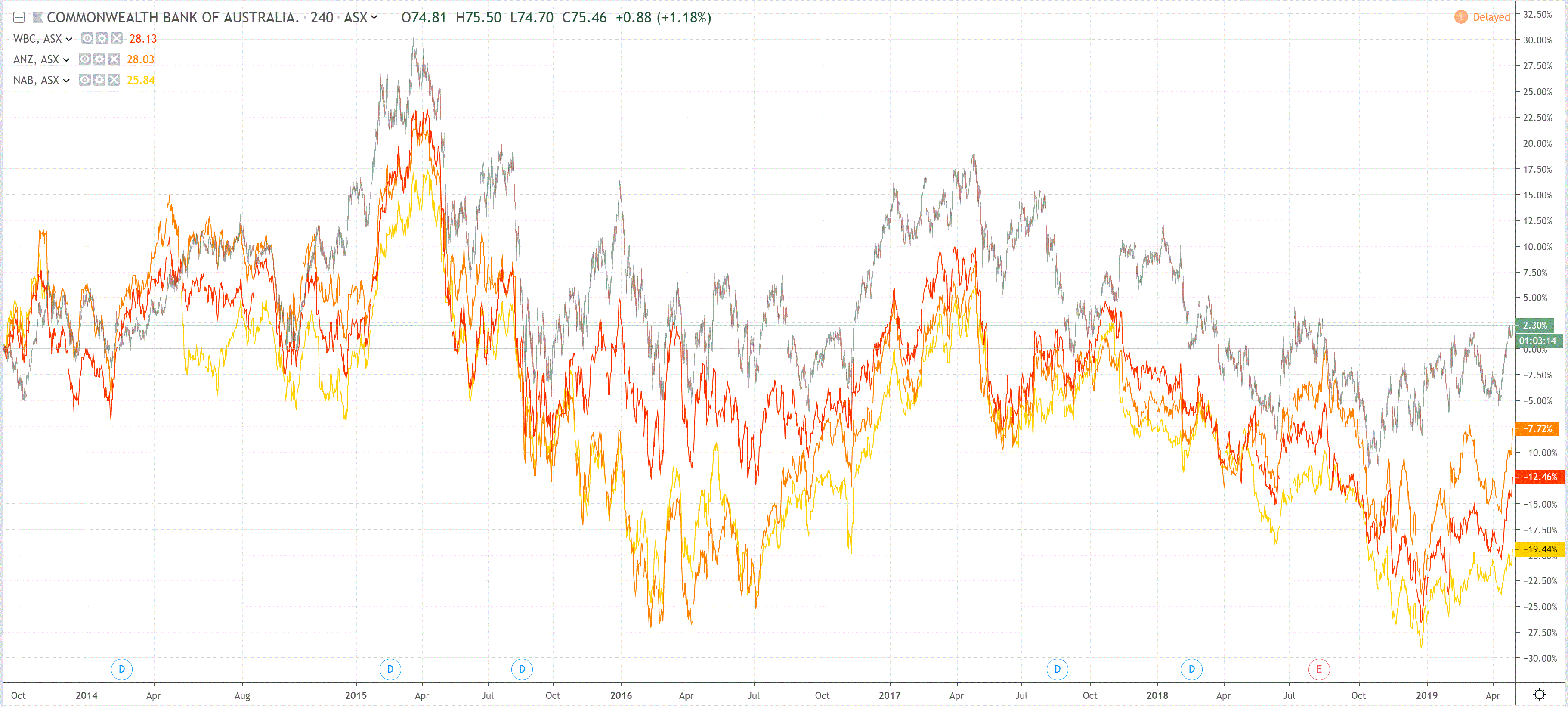 It's not like it's great value, either, on a forward PE of 12x with no profit growth and high risk of downgrades.
No doubt it is the prospect of emergencier rate cuts!
Latest posts by David Llewellyn-Smith (see all)