The Australian energy carcass is being torn apart by hyenas today. Leading off are the dying manufacturers:
Australia's big energy users will hold urgent talks with the federal government requesting emergency gas market measures to ensure heavy industry can stay afloat amid opposition from top producers to government intervention in the sector.

The country's largest gas consumers — represented by the Energy Users Association of Australia — plan to meet Resources Minister Matt Canavan and Energy Minister Angus Taylor to push for a short-term domestic gas support fund, which may halve the price of gas, and the establishment of a commonwealth gas company to ease pressure on the industry.

Policies pursued by the Coalition in the electricity sector — including underwriting generation and "big stick" enforcement — should be broadened to the gas industry to prevent the closure of industrial facilities.
They are not kidding:
The closure of manufacturing giant Dow Chemical's plant in Melbourne's west has sparked a sharp rebuke of politicians for failing to solve the national gas crisis, with a key union warning that a job loss "avalanche" could be unleashed unless the problem was solved.

Dow Chemical on Tuesday cited rising gas prices and increasing international competition as contributing factors in its decision to shut its manufacturing plant in the Melbourne suburb of Altona, costing 26 jobs.
Small, yes, but also totemic. In rides Resources Minister Matt Canavan, a true political predator:
…The Resources Minister said he would meet with gas users and listen to their concerns.

"What we need to see to fix this is a greater supply of gas," Mr Canavan said.

"The best time to have started getting more supply was probably 10 years ago but the next best time is tomorrow."
And there you have it. Discussions shut down before they are even held. We did get more supply ten years ago. But we also got LNG exporters that stole it all. All we need today to fix it is to use the domestic reservation mechanism (ADGSM) that Canavan controls. It would instantly halve gas prices under existing agreements. Then toughen it for the future and all problems are solved. New supply is too expensive to help and will also go offshore.
Even gas cartel member Shell agrees:
APPEA chair and Shell Australia chief Zoe Yujnovich said in the wake of the election result, which saw the Coalition returned to power, the industry had an opportunity to "plant the seeds of positive public debate" around energy. "In the wake of the election, when armchair experts are hoarse from shouting, we have a real opportunity to drive real change," she said.

She said getting the message out that natural gas was an ally, not an enemy, of renewable energy was key if the sector wanted to move forward with the support of the general public.
Exactly. Gas is the lower emissions bridging fuel to take out coal as renewable plus batteries catch down in price. So long as keep enough of it.
But no. Instead it will be a totally uneconomic and government subsidised coal power station for the Quexiteers:
A new coal-fired power station is back on the federal government's agenda in the wake of its election victory, with ministers supporting a major project in Queensland despite calls from environmentalists to accelerate the shift to renewable energy.

Resources Minister Matt Canavan is backing the new power station proposal and pointing to the Coalition's strong vote in his home state of Queensland to warn off critics from southern states who want to halt the project.
A true symbol of LNP idiocy and power as it controls Australia via Quexit.
Then into the Canavan leadership vacuum trots the pack of hyenas. The state governments who won't free up supply of gas anyway:
It comes as Queensland and Victorian Labor governments said they would "go it alone" on pursuing their ambitious renewable energy policies, in the absence of any federal leadership on climate policy.
The gas cartel:
"We can continue to discuss what we prefer but if the reality is it [the NEG] is off the table, then we will work with government on how we bring reliability obligations and emissions reduction together," Mr Calabria said at the APPEA conference in Brisbane on Tuesday.

"I still think we need to work out how we bring all that together."

Mr Calabria's call for a national approach on emissions was backed by Santos chief executive Kevin Gallagher, Woodside Petroleum chief executive Peter Coleman and Shell Shell's head in Australia Zoe Yujnovich.
The energy minister:
Energy companies will be ­compelled to cut wholesale ­prices and guarantee ­supply as the re-elected Morrison government prepares to revive the "big stick" divestment laws it was forced to shelve this year.

State governments will also face mounting pressure to fast-track approvals for new ­generation projects underwritten by the federal government and open up more gas supply.

In an interview with The Australian, Energy Minister Angus Taylor revealed the "big stick laws", which energy companies had labelled draconian, would be a priority when parliament returned, expected to be the first week of July.
Which won't do anything given the measures target the wrong problem, which the gas price pure and simple.
Eventually the answer will provide itself, via The Guardian:
Australia is on track to achieve 50% renewable electricity by 2030 even without new federal energy policies, according to modelling by the energy analysts RepuTex.

The analysis, to be released on Wednesday, suggests that a surge in renewable energy driven by state schemes and rooftop solar installations will reduce wholesale prices from $85 per MWh to $70 over the next three years.

Lower prices will make gas- and coal-fired power less competitive, even without a market mechanism to make fossil fuels reflect the cost of pollution or a direct constraint on emissions, although a lack of federal policy could lead to longer-term price rises, RepuTex found.
Accelerated by the private carbon tax that is the gas cartel, torn directly from the living flesh of gutted consumers, business and the Australian national interest.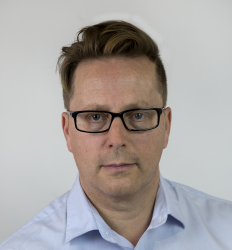 Latest posts by David Llewellyn-Smith
(see all)