Last year, Industry Super chief economist, Stephen Anthony, penned a detailed article in Fairfax warning of a "homelessness epidemic" in Sydney and Melbourne due to the serious lack of affordable and social housing.
Now, a report by the Australian Housing and Urban Research Institute (AHURI) estimates that the proportion of people experiencing homelessness in capital cities had increased from 48% to 63% over 2001 to 2016, concentrated in Sydney and Melbourne. From The Guardian:
The Ahuri study used census data dating back to 2001 to determine where people experiencing homelessness were living and how that has changed over time.

The problem of "rough sleeping has been transformed from a remote phenomenon to an urban phenomenon in the 15 years to 2016", the report found.

"In 2001, roughly one-third of rough sleepers were located in capital cities, but in 2016 the share of rough sleepers in capital cities had reached nearly one-half of all rough sleepers," the report said…

Parkinson said the study's most "striking" finding was "the rate of overcrowding and how that is shaping a large part of homelessness growth".

"Homelessness is rising in areas with a shortage of affordable private rental housing and higher median rents," the study said. "This rise is most acute in capital city areas, specifically, Sydney, Hobart and Melbourne."

The report, undertaken by researchers from Swinburne and RMIT, identifies a "corridor" in Sydney, from the inner city westward where homelessness rates are particularly high. It includes suburbs such as Marrickville, Canterbury, Strathfield, Auburn and Fairfield.

In Melbourne, suburban homelessness splays out in all directions, including hotspots such as Dandenong in the south-east, Maribyrnong and Brimbank in the west, and Moreland and Darebin in the north, and Whitehorse in the east…

"Our cities are undergoing a major structural change that is widening inequality and it's having a spatial effect," she said. "There needs to be a concerted effort to address that."
Clearly, the epic population expansions in Sydney and Melbourne, which added 1.0 million and 1.3 million people respectively to each city over the past 14, is the key driver of both cities' housing shortfalls, escalating housing costs, and rising homelessness: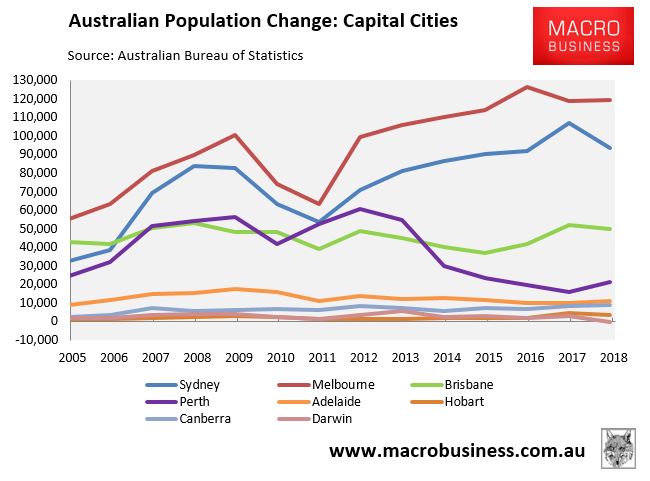 And as we know, this population growth has been driven by the 'Big Australia' mass immigration policy: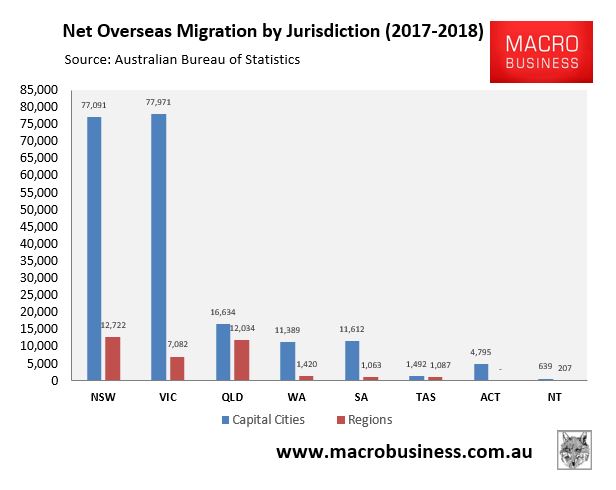 With Sydney's and Melbourne's populations projected to balloon to around 10 million in half-a-century, homelessness will only worsen: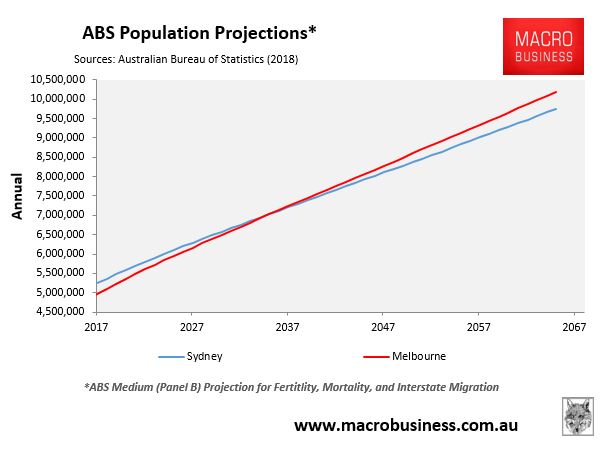 It's the federal government's mass immigration 'Big Australia' policy that must first be stopped if a "homelessness epidemic" is to be prevented.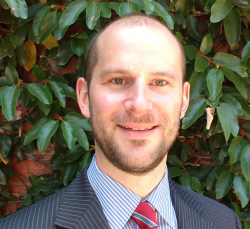 Latest posts by Unconventional Economist
(see all)