Statistics New Zealand has released new data on non-resident purchases of New Zealand homes, which reveals that demand has collapsed:
Home transfers to people who didn't hold New Zealand citizenship or a resident visa fell over 80 percent in the March 2019 quarter compared with the same quarter a year ago, Stats NZ said today.

There were 204 home transfers to people who didn't hold NZ citizenship or a resident visa in the March 2019 quarter, down 81 percent from 1,083 in the March 2018 quarter. Total home transfers fell 3.5 percent over the same period.

"Overseas people acquired just 0.6 percent of homes transferred in the first quarter of 2019, reflecting law changes in late 2018 that introduced restrictions for overseas buyers," property statistics manager Melissa McKenzie said.

"The share of home transfers to overseas people peaked at 3.3 percent in the March 2018 quarter when the law changes were being discussed"…

The Overseas Investment Amendment Act 2018 came into force on 22 October 2018 and prevents most people who don't hold NZ citizenship or a resident visa from buying residential property in New Zealand. There are exemptions for those that buy new apartments in certain developments, that add to New Zealand's housing supply, and for Australian and Singaporean citizens…

In Auckland, on a monthly basis, the share of homes transferred to no NZ citizens or resident visa holders varied from a high of 7.8 percent in March 2018, down to 1.1 percent in March 2019. On a quarterly basis, the number of homes transferred to that group went from 678 in the March 2018 quarter to 111 in the March 2019 quarter.

"In both Auckland and New Zealand as a whole, the fall in overseas home buyers this quarter coincided with about an 80 percent drop in home transfers to Chinese tax residents," Ms McKenzie said.
Not surprisingly, the collapse in foreign demand in Auckland has corresponded with a sharp slowdown in the market. From Interest.co.nz:
People selling their homes in Auckland appear to be dropping their asking prices to meet the softer market conditions, according to the latest data from property website Realestate.co.nz.

…the average asking price has declined by $48,270 (-5.1%) since March and is down by a whopping $91,822 (-9.2%) since February.

April's average asking price in Auckland was the lowest it has been since July 2017…

"We have left behind the frenetic market of 2014 to 2017 where asking prices spiralled dramatically upwards, largely underpinned by fierce competition and an increase in local and offshore investors," Realestate.co.nz spokesperson Vanessa Taylor said.
Certainly contradicts David Fickling's asinine claim that foreign buyers make housing more affordable.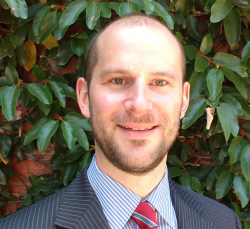 Latest posts by Unconventional Economist
(see all)