Last weekend, CoreLogic released its preliminary auction clearance rates, which revealed the following results:

Today, CoreLogic has released its final auction results, which reported a 1.8% decline in the final national auction clearance rate to 55.2% – slightly below the same weekend last year (56.8%) but above last week's 54.0%: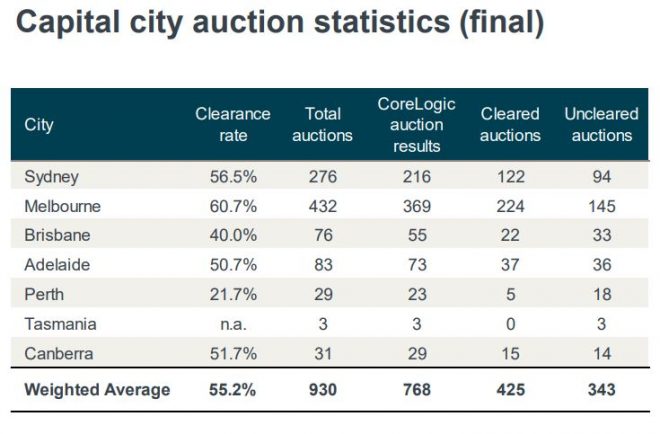 As you can see, Sydney's final auction clearance rate was 4.2% lower, whereas Melbourne's was 2.2% lower.
The chart below shows the small bounce in auction clearance rates: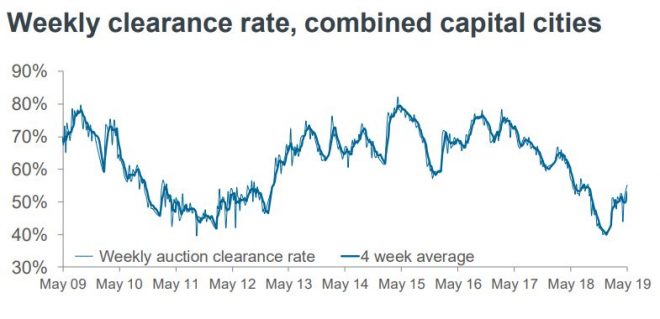 Auction volumes were heavily influenced by the federal election, down 55% nationally versus the same weekend last year.
With negative gearing reform off the table, macro-prudential easing, first home buyer subsidies coming, and pending interest rate cuts, I expect the auction market to rebound solidly in the second half, and house prices to soon find their bottom.