Via the AFR:
Competition tsar Rod Sims says there is "no reason" why east coast gas prices should not as low as $7 a gigajoule and has told producers they still risk driving domestic customers out of business by failing to put enough importance on the local market.

Gas prices at $7 "would make an enormous difference", the Australian Competition and Consumer Commission chairman said, again voicing fears that several more manufacturing plants on the east coast would close because of soaring energy tariffs.
Will Resource Minister Matt Canavan do anything? Perhaps there is hope:
"That next Australian Competition & Consumer report feeds into my consideration around the export control framework. I have said I will be watching very closely as well to see how our market reacts," Senator Canavan said.

Gas prices are "no doubt a risk to manufacturing employment", he said. "It is why the government took significant action two years ago to introduce an export control framework as the ACCC has highlighted in its report: that change led to a material decrease in gas prices in eastern Australia."
More hope. Federal Energy Minister Angus Taylor said:
"International [gas] prices have come down substantially in recent months and we'd like to see that pass though to the market," he said.

"We have the DGSM, that's in place for a reason. That's the appropriate mechanism to discuss.
So pull the lever. Prices should be $5Gj not $7Gj and the LNG cartel has been ignoring the ADGSM agreement all year: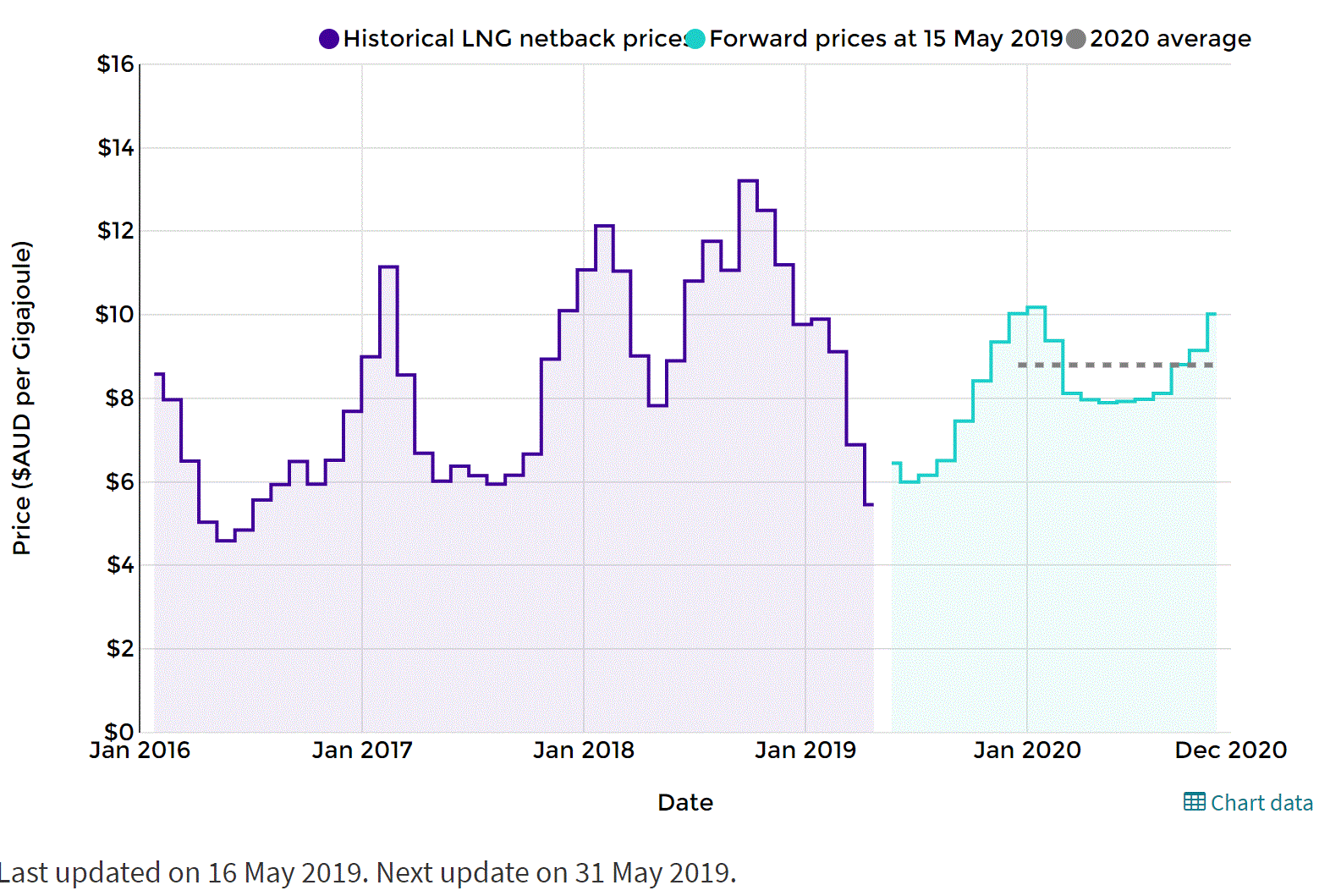 Why hasn't the ScoMo Government done anything? Lower gas prices will boost manufacturing employment and, if sustained, offer massive electricity bill relief for households (remembering that gas sets the marginal cost of electricity). On my numbers this is a $15-20bn gouge, a massive latent stimulus package for the entire east coast economy.
This is why, at the AFR:
Mr Taylor also renewed the government's view that AGL Energy should either keep the Liddell coal-fired power station operating longer or replace it with a plant of equal generation capacity.

With the government also planning to underwrite baseload generation and introduce legislation to give itself powers to forcibly divest assets from energy companies, Mr Taylor said the strong preference was not to have to intervene at all.
If Canavan and Taylor pulled the ADGSM lever, and toughened it up too, none of this will be necessary. Power prices will simply collapse with the gas price and decarbonisation proceed smoothly.
Why won't ScoMo's keystone cops fix the gas price? Because all of their policy balderdash around energy prices and renewables would be exposed if they did.
Not doing so is a form of Coalition economic terrorism.
Latest posts by David Llewellyn-Smith (see all)