Herein lies the problem, via The Australian:
Peter Dutton said Australians should be concerned at Mr Keating's call for Mr Shorten, who is yet to name who would take the crucial home affairs ministry in government, to unpick Australia's national security apparatus "which has disrupted 15 major terrorist attack plots since September 2014".

"Has Mr Keating advocated the abolition of the Department of Home Affairs and is this the reason Mr Shorten refuses to nominate who would be Minister in a Shorten Government?

"Australians also have a right to know who would replace existing personnel in key security and intelligence roles."
Only two weeks ago former Prime Minister of Australia Malcolm Turnbull condemned Peter Dutton for meeting Chinese national, rampant political donor, alleged CCP agent of influence and currently exiled and disqualified for citizenship on character grounds, Huang Xiangmo:
"Look, Peter Dutton has got a lot to explain about this."

"He is supposed to be the minister responsible for the domestic security of Australia, He is supposed to be the minister responsible for ensuring our politics is not influenced by foreign actors.

"The laws that I introduced at the end of 2017 about foreign influence and foreign interference are very important laws and responded to a rising concern in the community.

"Now, the idea that the minister responsible for enforcing those laws has had a meeting of this kind does raise a lot of questions but Peter Dutton is the only one that can answer it and Mr Santo Santoro should equally be answering questions about his role."
Here's how the Australian Parliament defines treason:
4.3 The Act moved the offence of treason from the Crimes Act 1914 into the Criminal Code, replaced the death penalty with life imprisonment; and removed gender specific references to the sovereign.

4.4 Under section 80.1 a person commits treason if he or she:

causes the death or harm, resulting in death, imprisons or restrains the Sovereign, the heir apparent of the Sovereign, the consort of the Sovereign, the Governor-General or Prime Minister;
levies war, or does an act preparatory to levying war against the Commonwealth;
intentionally assists, by any means whatsoever, an enemy, at war with the Commonwealth;
intentionally assists, by 'eany means whatever', another country or organisation that is 'eengaged in armed hostilities' against the Australian Defence Force (ADF);
instigates a person who is not an Australian citizen to make an armed invasion of the Commonwealth or a Territory of the Commonwealth; or
forms an intention to do any of the above acts and manifests that intention by an overt act.
Drop the word "armed" and you get the idea. Perhaps the 2016 Dutton/Xiangmo meeting was just the worst conflict of interest in the history of Australia and not something more sinister. But the context in which it took place has been described by eminent academics as the "silent invasion" of Australia by Chinese Communist Party agents of influence. Minister Dutton himself put it bluntly when he harassed Sam Dastayari from office in 2017 for his dealings with Xiangmo:
Opposition Leader Bill Shorten has today dumped Dastyari from his role as Deputy Senate Whip after a leaked tape heard the senator defending China's policy on the South China Sea.

But Immigration Minister Peter Dutton has told 2GB's Ray Hadley it's simply not good enough.

"You can't have a double agent in the Australian parliament."
Yet, today, it looks a lot more like you can't get into the Australian parliament unless you're a double agent as two weeks later Dutton Shao Ping can attack Paul Kequiang for questionable China links like nothing ever happened.
Is it any wonder that Australia's security agencies are "going berko"?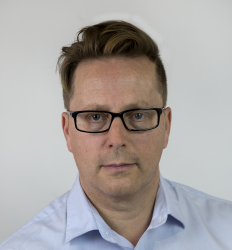 Latest posts by David Llewellyn-Smith
(see all)