In February, the Joint Parliamentary Inquiry into efficacy of current regulation of Australian migration and education agents released its report, which claimed education and migrant agents were behind three quarters of all international student enrolments in Australian tertiary institutions, and documented allegations of unlawful and unethical behaviour by agents and education providers.
The report claimed that international students were being misled about migration pathways and work rights, as well as being pushed into inappropriate courses that pay higher commissions. It also noted that "education agents are not currently regulated in Australia" and that "literally anyone can become an education agent".
Last month, The Australian reported that dodgy education agents were exploiting international students, while also receiving financial kickbacks from tertiary institutions:
Manesh's problems with his education agent began from the outset, when the agent pushed him to study nursing at a particular college and didn't give him any other options. The agent also took about $500 from him for administration and only later did Manesh learn that agents are paid commissions by the colleges where they place students…

Despite promises from the education agent, he learned his course was not accredited by the Australian Nursing and Midwifery ­Accreditation Council, meaning he would be unable to gain work experience and help pay for his ­tuition by working in Australia…

"Everyone lied to us. First of all, the education agent lied to us. Then, after that, the college also lied to us. The college said that we will be getting to work in hospitals"…
Since I began regular coverage on the international student scam, I have been inundated with correspondence from insiders blowing the whistle on the rorting, confirming allegations presented in this month's Four Corners expose.
One of the key themes is the way in which some (many?) international students are manipulating the International English Language Testing System (IELTS) to gain entry to Australia's universities.
The Department of Home Affairs requires a minimum IELTS score of 5.5 to study in Australia. But the need for English can be waived if the student has an undergraduate degree from an institute in which English is listed as a (perhaps one of many) mode of delivery/instruction.
Moreover, after performing some brief Facebook searches, I have come across multiple advertisements by education agents spruiking how they can assist prospective students to manipulate the IELTS test. Below is the most egregious example that I have found:

I have also come across agents advising on how to fill in forms to avoid scrutiny by Australia's Department of Home Affairs:
If these were isolated examples, it wouldn't be a major issue.
However, as reported in the Four Corners expose, some universities have been admitting international students who are below the university's own published English standards, or who are granted entry through other means without taking an independent English test. Some have also been accepting "medium of instruction" (MOI) letters for postgraduate students from India and Nepal, which state that students previously studied in English.
None of this is new, of course. A 2015 ICAC investigation entitled "Managing corruption risks associated with international students" found that:
Competitive forces have pushed the level of English-language proficiency that some universities in NSW demand below what is considered necessary to complete some courses.  In the search for international students, some universities in NSW are entering markets where document fraud and cheating on English-language proficiency tests are known to exist. They are using large numbers of local intermediaries – sometimes more than 200 agents – to market to and recruit students, resulting in due diligence and control challenges…

False entry qualifications, cheating on English-language proficiency tests, essay mills selling assignments, plagiarism, cheating in university exams and paying others to sit exams are reportedly common.

The pressures within universities are also conductive to corruption.
With seemingly systemic corruption within Australia's universities, it's time for a Royal Commission into the sector.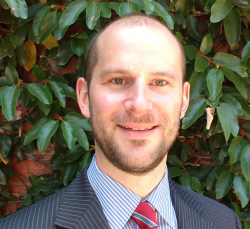 Latest posts by Unconventional Economist
(see all)