Via the AFR:
The big four banks will face stronger competition from second-tier banks, which will be able to offer cheaper home loans and sharper deposit rates when the regulator moves to even the playing field for banks in the weeks ahead.

The Australian Prudential Regulation Authority is expected to reduce the relatively high risk weighting applied to mortgages issued by smaller banks that determines how much capital they are required to hold to support their lending. That would narrow a key 10 percentage point regulatory advantage that allows the big banks to hold less capital.
How do we know APRA is corrupt? Surely increasing competition makes sense? That depends on what you think its goal should be. Is it to trigger a race to bottom in mortgage quality? Or is to manage sustainable competition, like the RBNZ, from Interest.co.nz:
Orr was answering a question about NZBA's claim that the Reserve Bank's proposals to increase banks' regulatory capital requirements could cost households, businesses and the economy about $1.8 billion a year.

After indicating he didn't agree with this, Orr said: "What was one of the interesting ones from NZBA? That at the end of the day if banks fail it should be our fault and we should pay them out anyway."

This, he said, was in NZBA's submission which he found "astounding."

He was referring to a comment in a report by Sapere Research Group that was commissioned and submitted by NZBA. It outlines a bank crisis scenario where it's suggested the Government, meaning taxpayers, should take the hit rather than bank depositors. Note, bold added by me for emphasis.

"We have some concerns that the OBR [Open Bank Resolution policy] is being assumed to provide a 'bail in', whereas it seems to us highly unlikely that any government would allow all depositors in a major bank to take a haircut. Depositors would have a right to argue that the Reserve Bank should have seen this coming and that as the government's designated regulator of the banks, the government should take the hit rather than the depositors. Depositors are poorly placed to monitor the performance of their banks in contrast to the regulators who have better information and a duty of care to the depositors. Requiring banks to hold additional Tier 1 capital would seem unlikely to be the most efficient method for managing these risks," the Sapere report argues…

"There are a lot of interesting assumptions across a lot of the submissions, particularly from those who are the ones who may be facing higher capital requirements," said Orr…

"We are wide open to do the right thing by the country. But we want more capital, we want good quality capital in this country because it's the well capitalised banks that are in the long-term the most sustainable and profitable."
Big and dumb rules out in the open to prevent the rise of moral hazard in NZ. Versus secret rules and shadowy contact to create a mountain of moral hazard in Australia.
Three months from a apocalyptic royal commission into APRA misconduct and its head is reappointed and pulling his old tricks.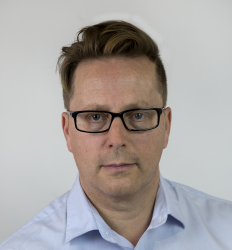 Latest posts by Houses and Holes
(see all)