Yesterday's March quarter construction activity data from the ABS revealed further bad news for the Australian economy, with total construction activity declining by 1.9% over the quarter and by 6.0% over the year: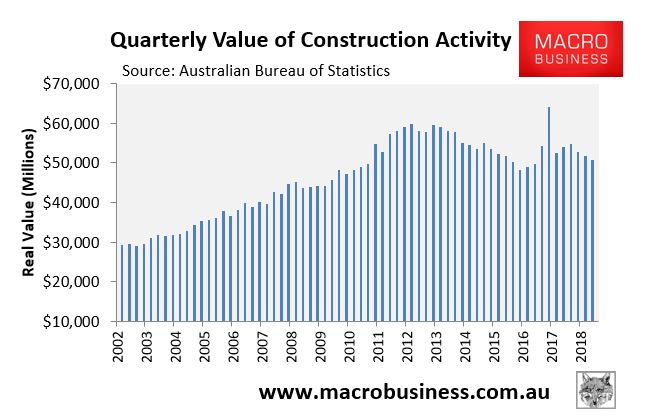 After hitting its most recent peak in June 2018, total construction activity has now fallen for three consecutive quarters, down 7.4%.
Within this overall construction decline, residential construction activity has fallen sharply for three consecutive quarters, down 6.1%: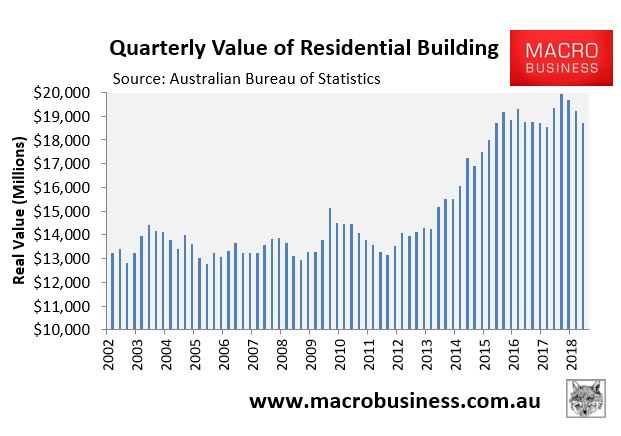 There is more bad news on the horizon. Dwelling completions are fast catching up with commencements, which are now following approvals down: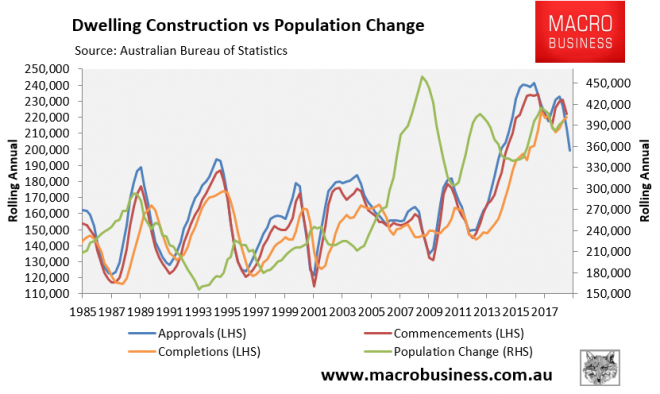 In fact, monthly dwelling approvals have already crashed 27% from peak, suggesting that the downturn will gather pace over the coming year: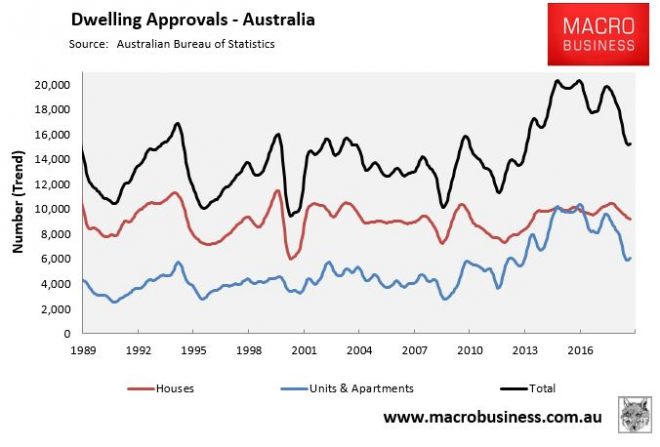 To add insult to injury, the infrastructure construction pipeline is projected to crash over the next two years before rebounding in 2021-22: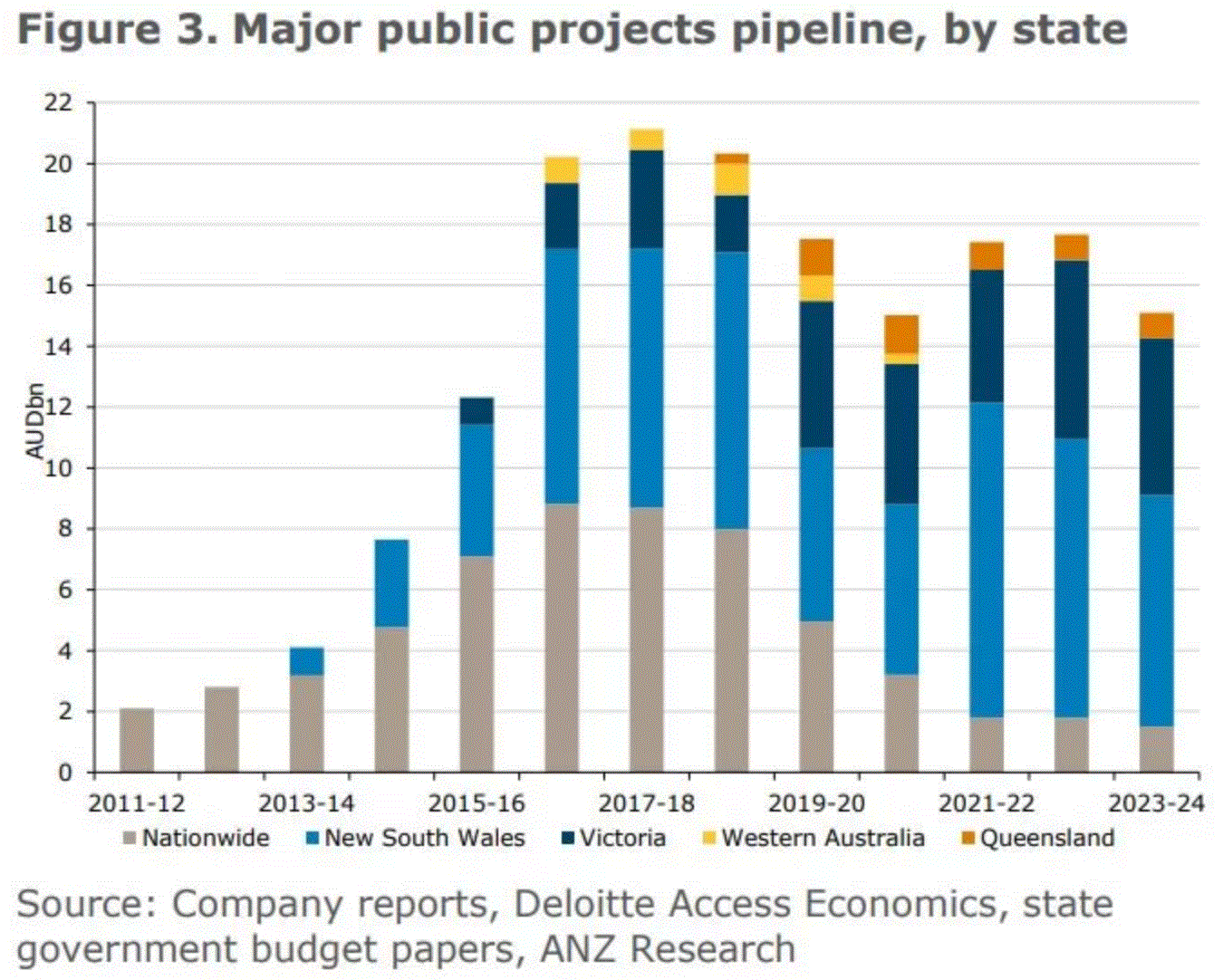 The construction downturn is particularly worrying given construction alone makes up more than 9% of total employment across Australia: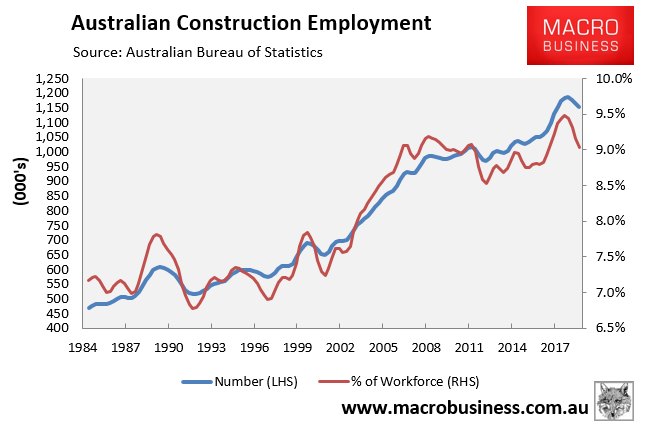 Indeed, the below chart from UBS shows that construction job ads are already pointing to heavy job losses: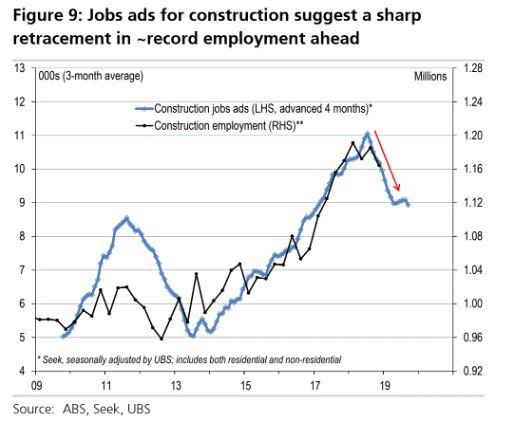 The construction downturn will also drain economic growth directly via lower dwelling investment, lower public demand and reduced business investment: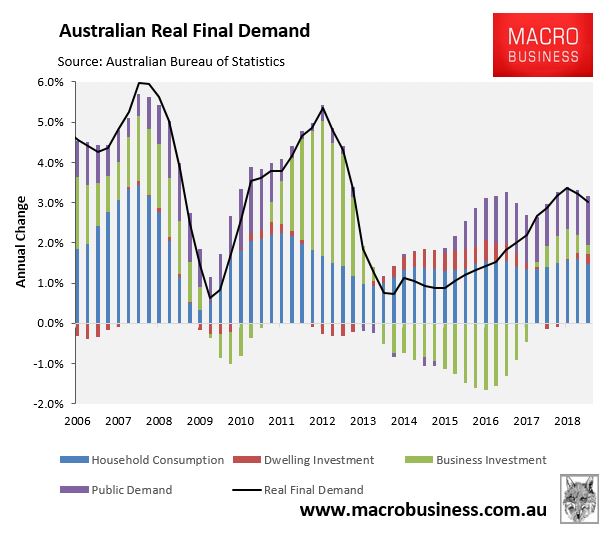 The dark construction storm clouds building on the horizon explains why the RBA is about to slash rates, and has called for more infrastructure investment, along with APRA's prudential easing and the government's first home buyer subsidies.
One major pillar of the Australian economy is faltering and desperately needs reinforcement.