Via the AFR:
China sees a potential change of government in Australia as a chance to reset the bilateral relationship, which soured under former prime minister Malcolm Turnbull as concerns around security overshadowed the economic benefits.

…"We would like new government to overturn the previous ruling on banning Huawei. It requires political wisdom to achieve it," says Chen Hong, director of the Australian Studies Centre at Shanghai's East China Normal University.

"It is true that Labor Party leaders in the past made significant contributions to improve the China-Australia relationship. There was some turmoil under Kevin Rudd's leadership, but the bilateral relationship wasn't as bad as it is now.
The bilateral relationship is just fine where it is and does nor require reset. Via Stan Grant at the ABC:
Take this assessment: the risk of war between China and America is now "unacceptably high". That's the warning from Peter Jennings, head of ASPI, a former prime ministerial adviser and ex-deputy secretary of the Defence Department, not one given to hype.

The potential for conflict, Mr Jennings said, is at 5 per cent. Don't breathe too easily — we are a miscalculation, a misunderstanding or an accident away from that 5 per cent escalating to the point where neither side could back down.

The US-based RAND Corporation has mapped a US-China war in a report it called "Thinking through the Unthinkable". As China continues to boost its firepower, "the United States can no longer be so certain that war would lead to decisive victory", the report said.

Malcolm Davis, a senior analyst at ASPI, reminded us that Xi Jinping is on track to completely modernise the People's Liberation Army within the next 20 years, to make it a world-class force.

He also told us that the threat is not just here on earth, but in the skies. China's 2015 defence white paper said that "outer space has become a commanding height in international strategic competition … and the first signs of weaponisation of outer space have appeared".

China wants to become a space-fighting superpower and it has carried out numerous tests of its counterspace capabilities.

Who controls space, controls earth. Malcolm Davis warned of the risks of a "space Pearl Harbor" — a surprise first-strike "designed to eliminate US and allied space-based strategic satellites, leaving their terrestrial forces deaf, dumb and blind".

Conflict is only one scenario, what about the prospects for China's economy? The good news is China is still growing: compared with the rest of the world's major economies it is still remarkable. But there are doubts about how truthful the figures are — is Beijing cooking the books? — and in any case the growth is slowing, now below the 7 per cent mark that China has seen as essential.

Credit is the big risk, as Josh Rudolph, formerly of the International Monetary Fund and US Treasury, wrote last year:

"China has incurred the largest debt build-up in recorded economic history — and the prognosis is not good. The International Monetary Fund surveyed five-year credit booms near the size of China's and found that essentially all such cases ended in major growth slowdowns and half also collapsed into financial crises."

Stephen Joske, a former Australian Treasury economist who also served in the Australian embassy in Beijing, told us that China's economy is fuelled by unsustainable credit, with a "very high probability" of a financial crisis within three to five years.
The last point is a big yawn. What is inevitable is stagnation which is good and bad news for Australia. Good because it will slow China's catch-up military. Bad because it will turn the CCP even more hostile to external forces to sure-up legitimacy at home.
Finally, the CCP is at least being fair about it, via Domain:
The Chinese Communist Party has sought to build ties to candidates in the upcoming federal election, including in a critical Victorian seat that will help determine the next government.

Chinese language documents have revealed the ALP's Jennifer Yang and the Liberal Party's Gladys Liu — who are contesting the eastern Melbourne electorate of Chisholm — have both attended events and been involved in groups backed by the Chinese government.

The groups seek to push the Communist Party's agenda throughout the Chinese diaspora.
Either explicitly divide the diaspora from the CCP or cut immigration. It can't be both. Yet Labor is aiming for just that.
What will Washington do? Also at the AFR comes Patrick Buchan, director of US alliances at the Centre for Strategic and International Studies and John Watts, a senior fellow at the Scowcroft Centre for Strategy and Security:
Watts says the expectation in the US is that Labor would continue Australia's "sceptical or cautious line with China" and isn't about to pursue some "wild card" shift towards becoming strongly pro-China.

"A more solid consensus is emerging in Washington regarding the strategic competition between the US and China," says Buchan.

"The issue for Australia will be explaining Australia's critical trade relationship with China and its critical security relationship with the US and maintaining a consistent line that both relationships are critical to Australia's national interests."
I'd put it a bit differently. The issue will be how long Washington stands by Australia while we take the CCP bribe.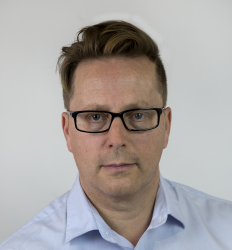 Latest posts by David Llewellyn-Smith
(see all)