Via the FT:
At any other time or in any other country, the incarceration of as many as 2m people on the basis of their religion would be a global scandal of epic proportions. But the relative indifference of the world to the plight of the Uighur ethnic minority and other Muslims in the western Chinese territory of Xinjiang is a sign of Beijing's rising power and its ability to control global discourse well beyond its borders.

In recent interviews with the Financial Times, the leaders of Indonesia and Pakistan, the two most populous Muslim-majority countries, feigned total ignorance of the situation in Xinjiang. In both countries there have been public protests over Xinjiang and government ministers have publicly condemned the situation there. But Joko Widodo, the recently re-elected president of Indonesia, and Imran Khan, the prime minister of Pakistan, used strikingly similar language to deflect questions and avoid even oblique criticism of the Chinese government's treatment of Muslims.

…Beijing has been extraordinarily successful at neutralising most criticism of its Xinjiang policies through a combination of threats and inducements. In December, the human rights commission of the Organisation of Islamic Co-operation, a 57-country grouping that describes itself as "the collective voice of the Muslim world", criticised China's treatment of Xinjiang Muslims on Twitter. But then, in March, the OIC reversed this position, issuing a report "commending the efforts of the People's Republic of China in providing care to its Muslim citizens".

…It is not just Muslim countries that have been cowed into silence. In the aftermath of the horrific mosque shootings in Christchurch in March, Jacinda Ardern, New Zealand's prime minister, earned great praise throughout the Islamic world for her sensitive and empathetic response to the tragedy. But on a trip to Beijing barely two weeks later, Ms Ardern refused to mention the situation in Xinjiang, despite public calls from Muslim and human rights groups to do so.
Pass the barf bag.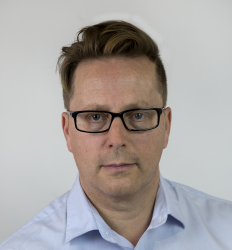 Latest posts by Houses and Holes
(see all)