Via the AFR:
The number of borrowers seeking home loans from Commonwealth Bank surged to its highest level in more than six months on the back of the Coalition's surprise federal election win.

CBA chief executive Matt Comyn said while he expects the Reserve Bank of Australia to cut the cash rate next Tuesday, a move that would assist borrowers finding it tough to make their repayments, it would be the tax cuts promised by the government that would have an even bigger impact on stimulating economic growth.

After a lunch-time speech in Sydney, Mr Comyn said CBA had "seen quite a strong rebound" in housing loan applications last week, following the "surprise" election victory for Prime Minister Scott Morrison. While one week is not enough to discern a trend, CBA had "had the strongest week [last week] we have seen in applications in more than 6 months," he said.
That takes us back to really crap from disastrous: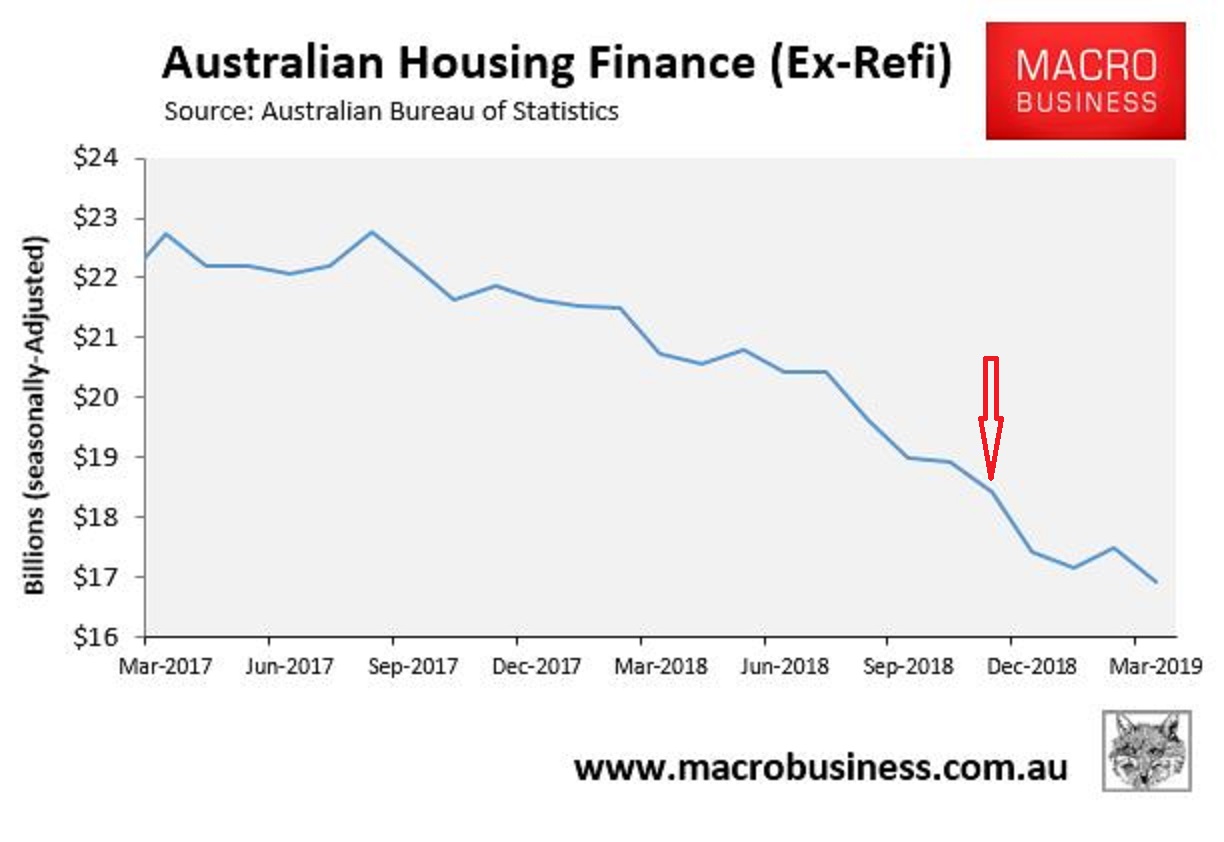 And who is it? Specufestors or owner-occupiers. Moreover, how many have been approved given the use of the new stringent lending standards?
All questions that a property whoring media will never ask.
But it's a start!
Latest posts by David Llewellyn-Smith (see all)