The DXY breakout is turning fake out as EUR rallies: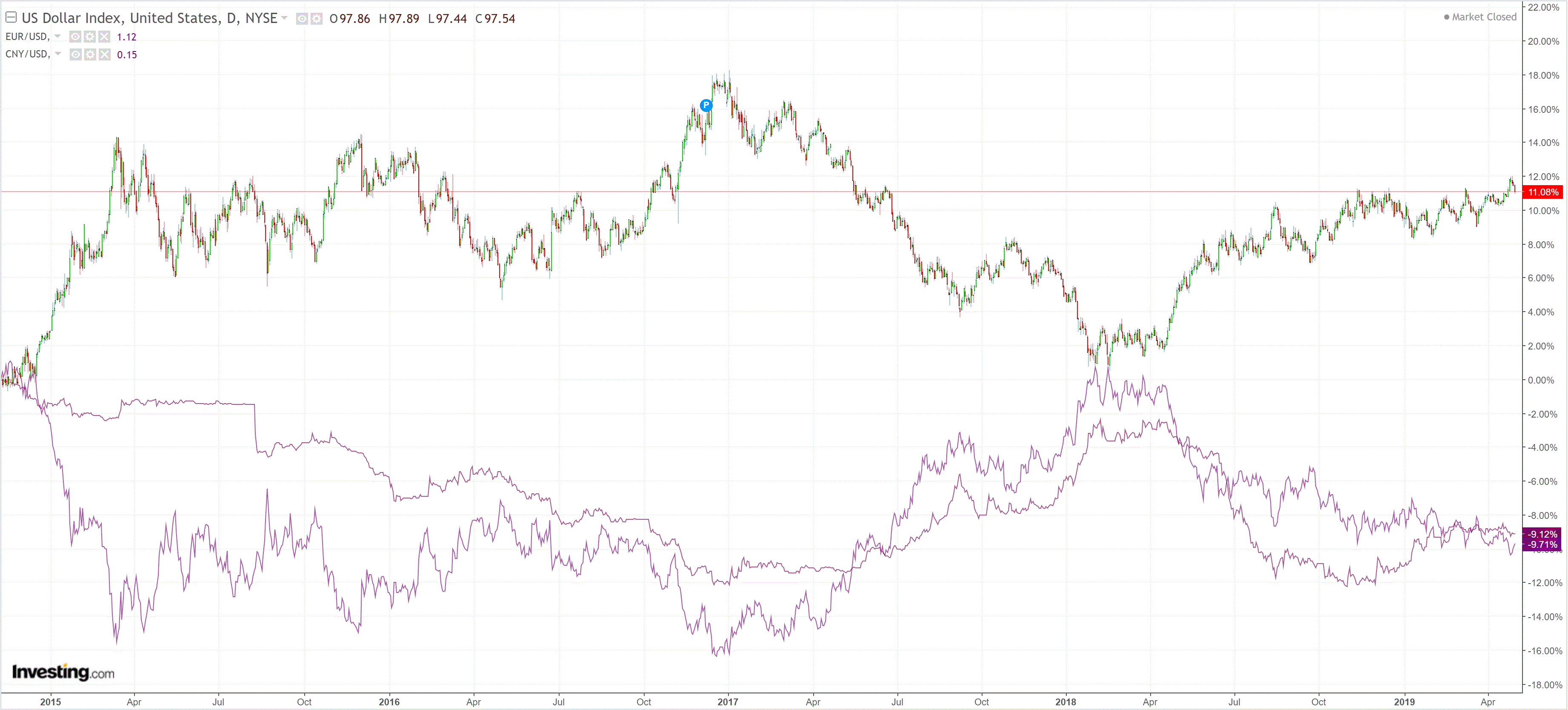 AUD fell anyway: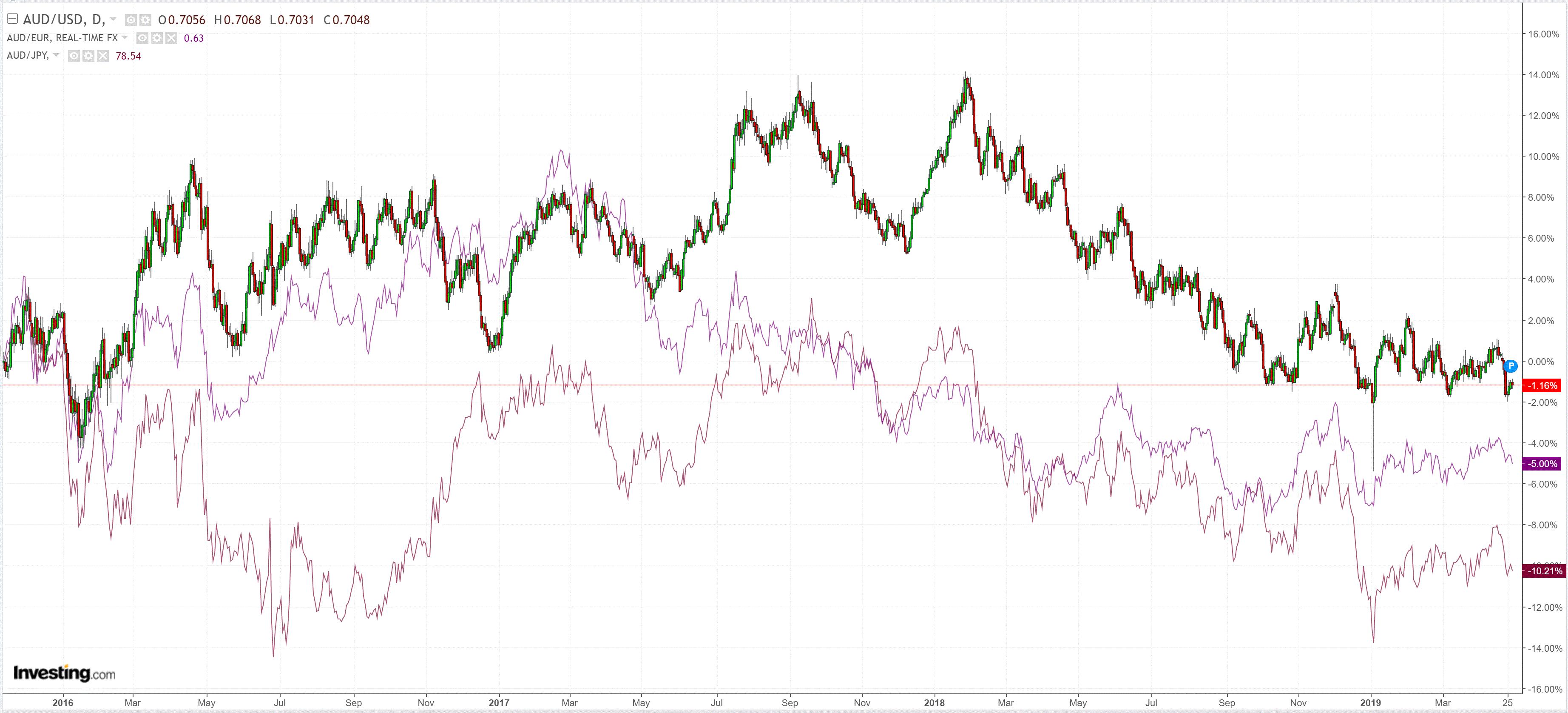 And was mixed against DMs: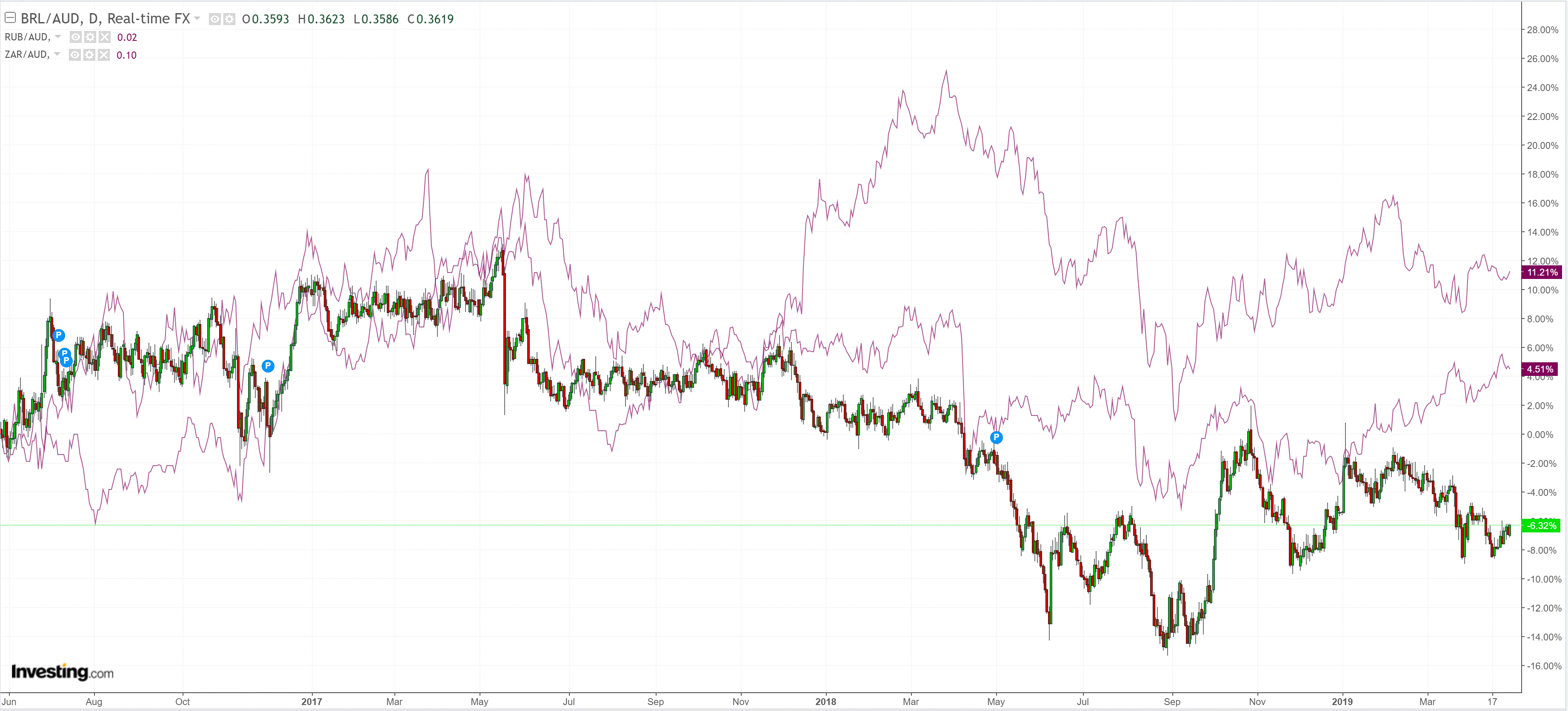 Gold was soft: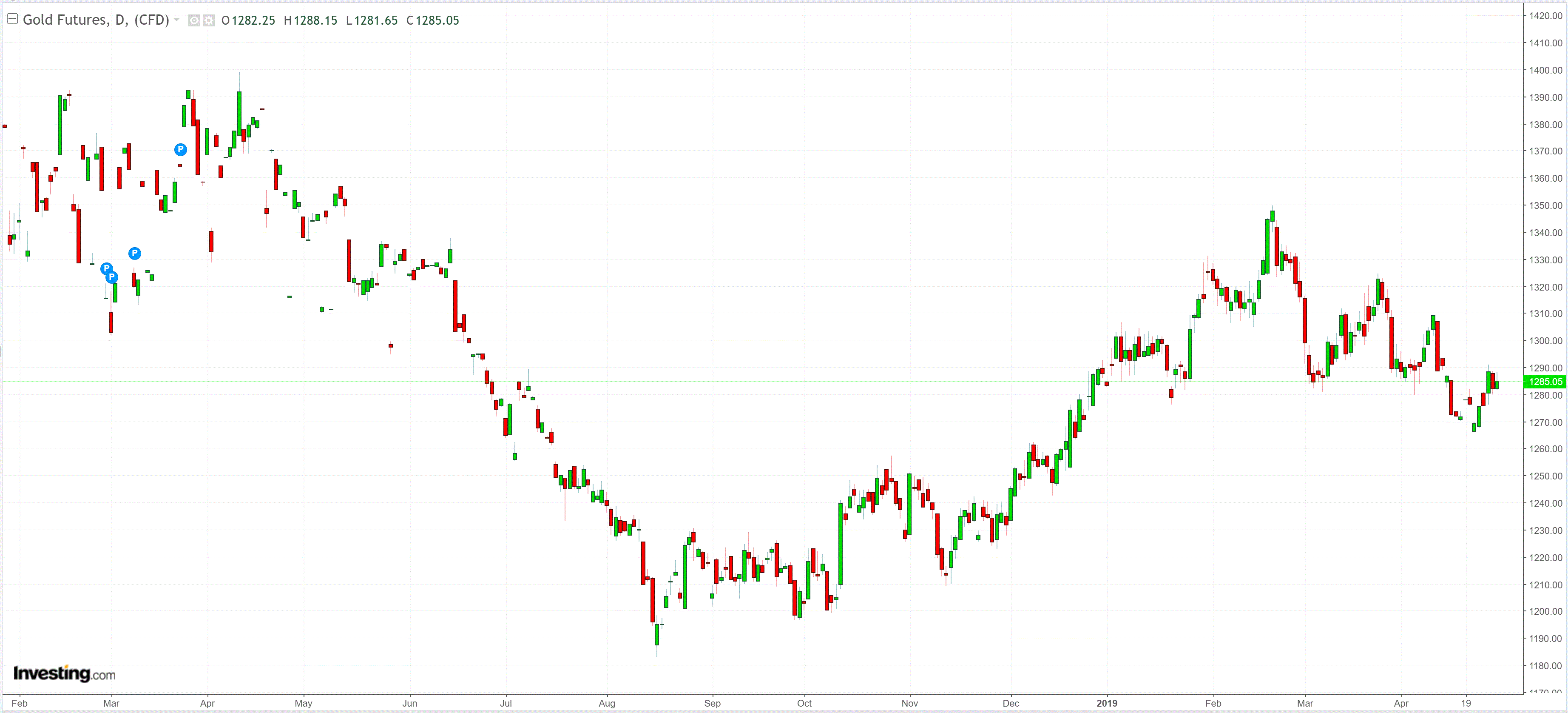 And oil: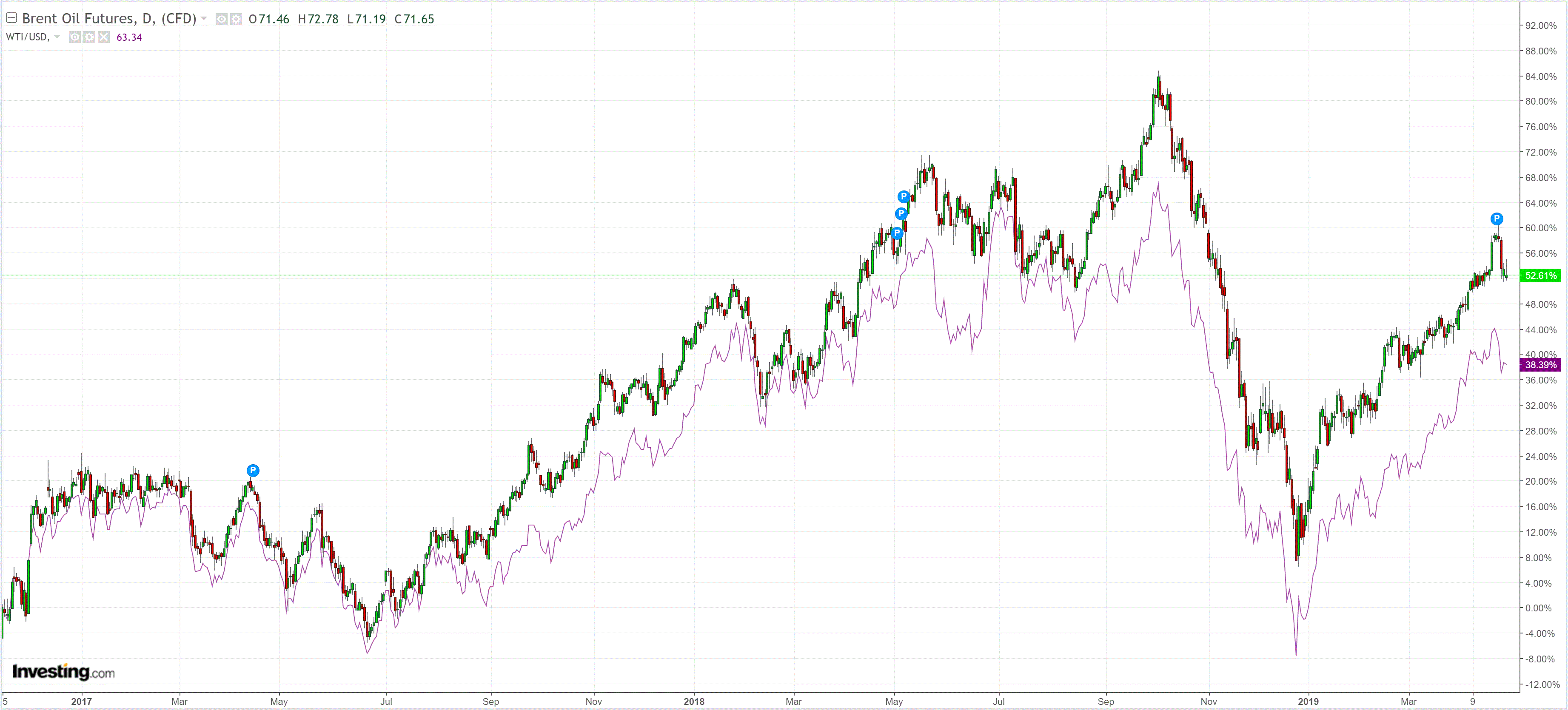 Metals were mixed: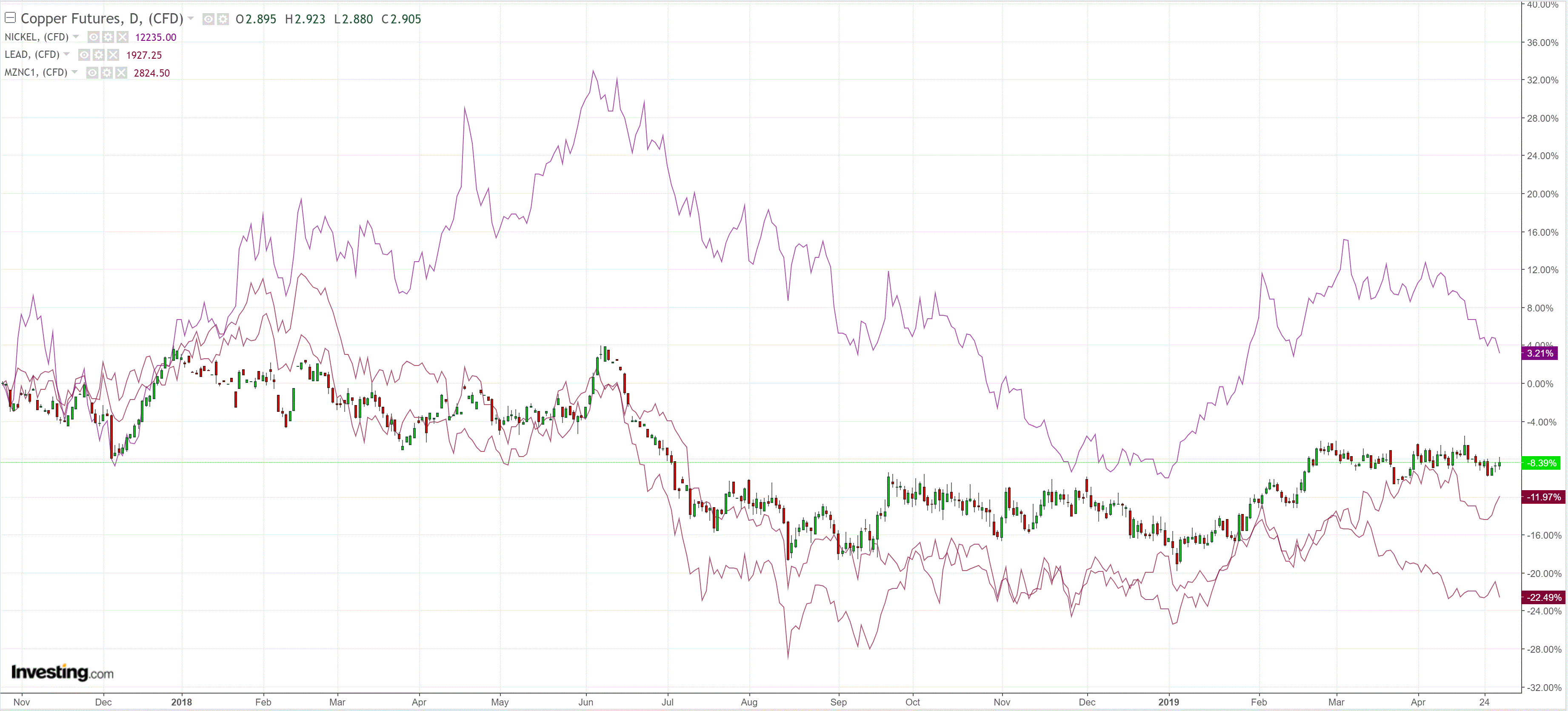 Miners hit: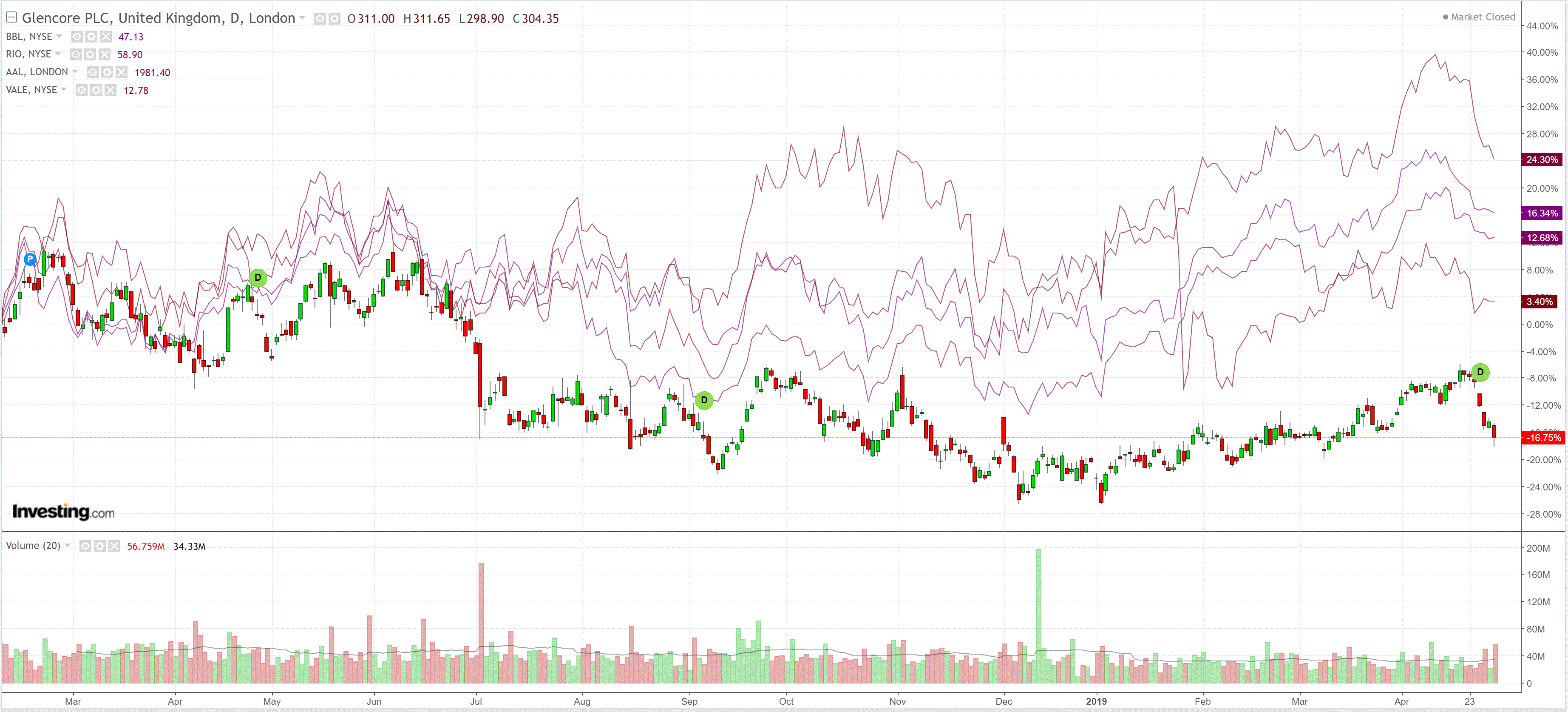 EM stocks held on: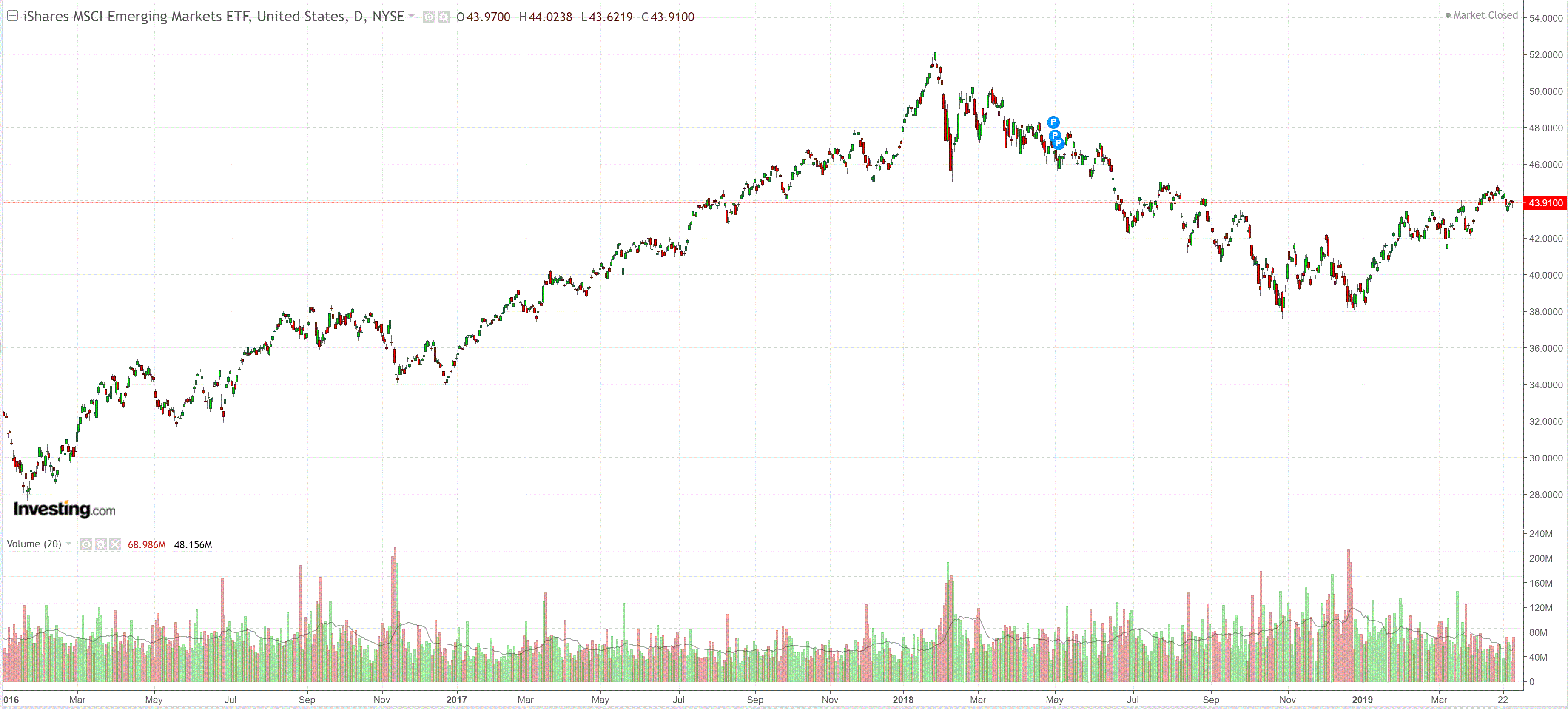 Junk partied: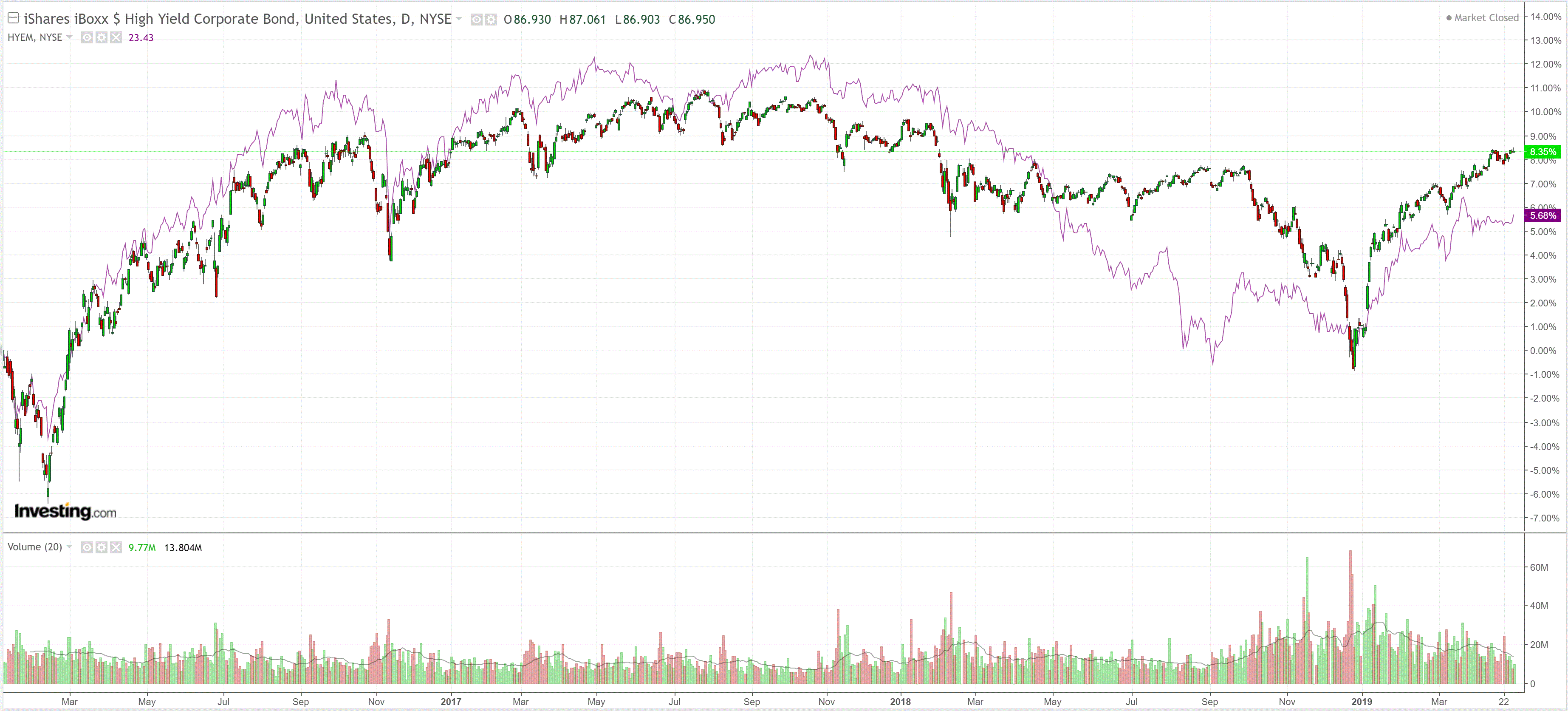 As Treasuries were bid: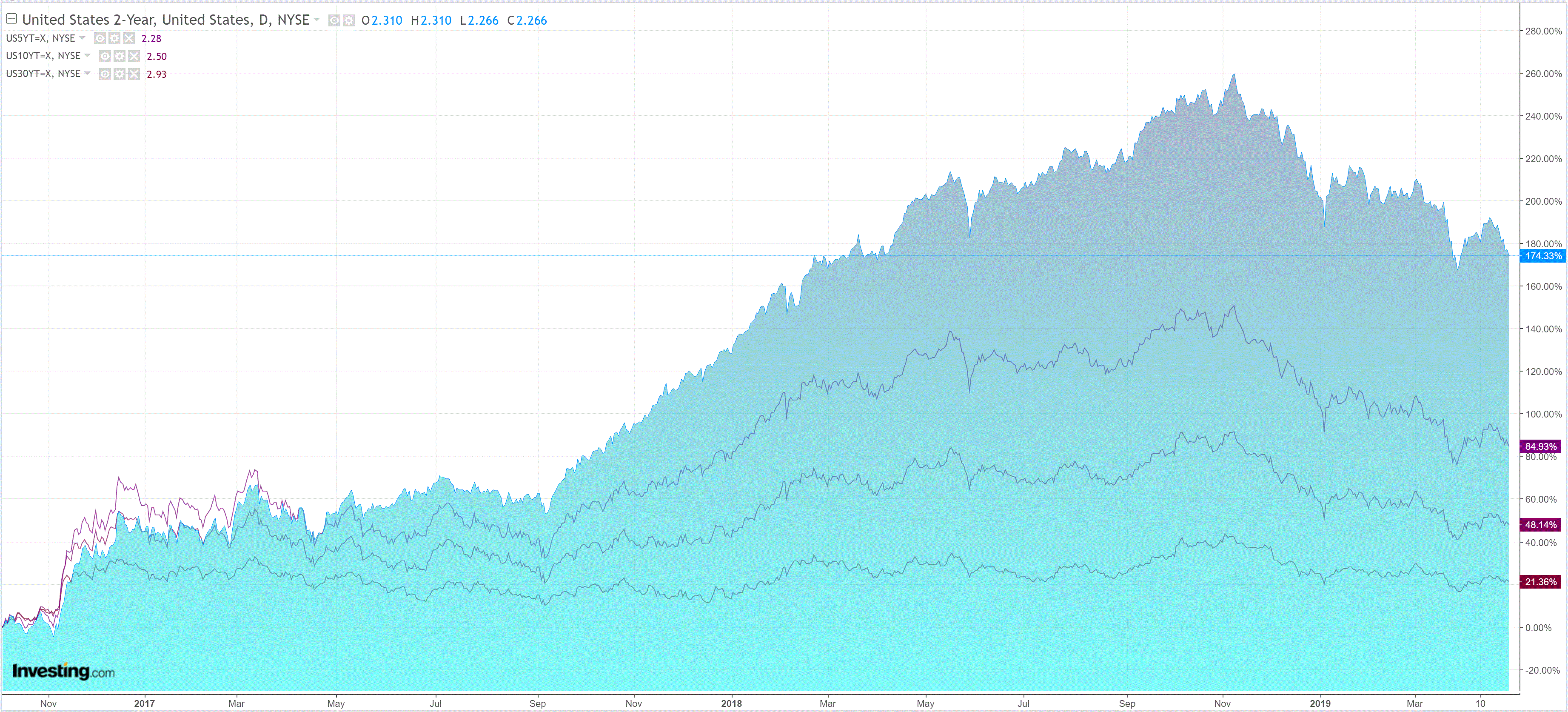 Bunds sold as German inflation was warm: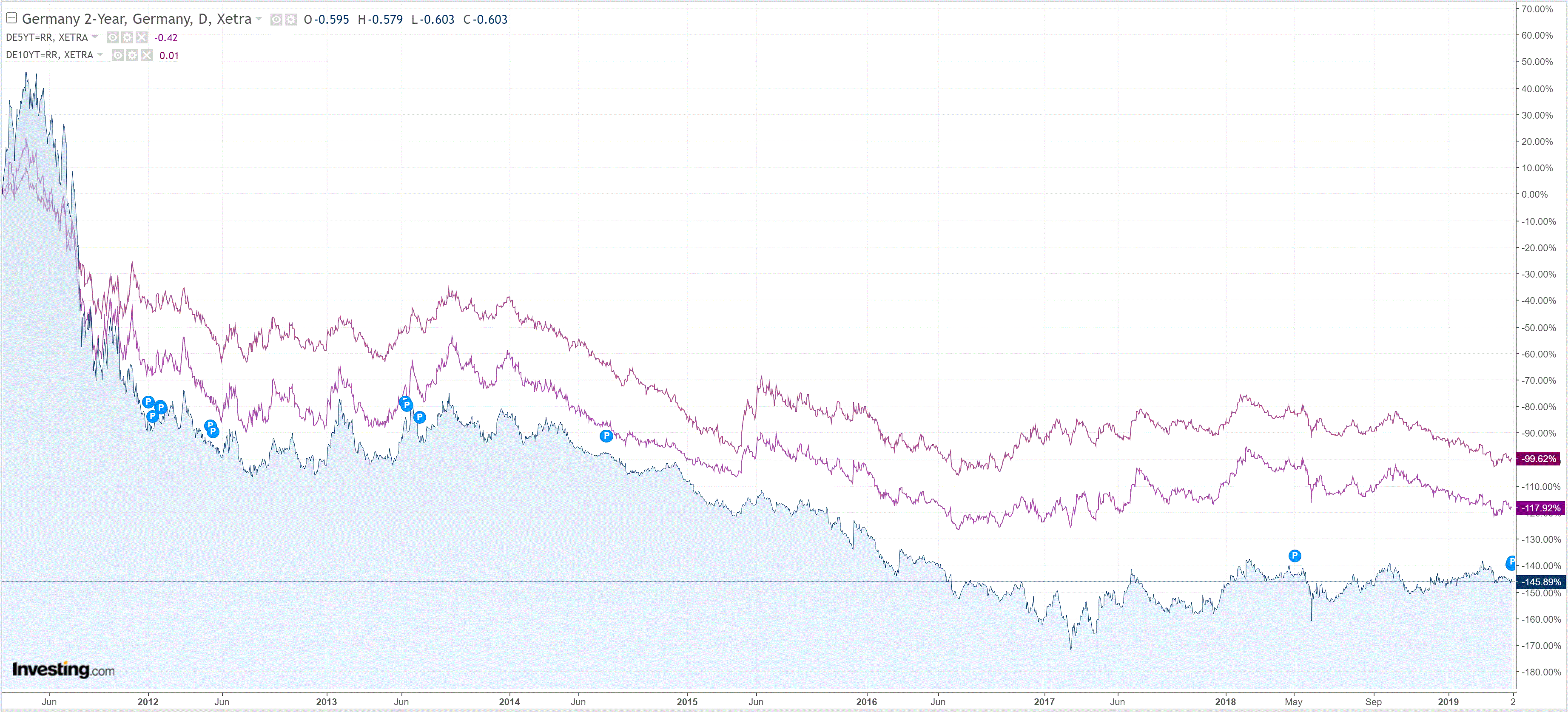 Aussie bonds are marking time at the bottom: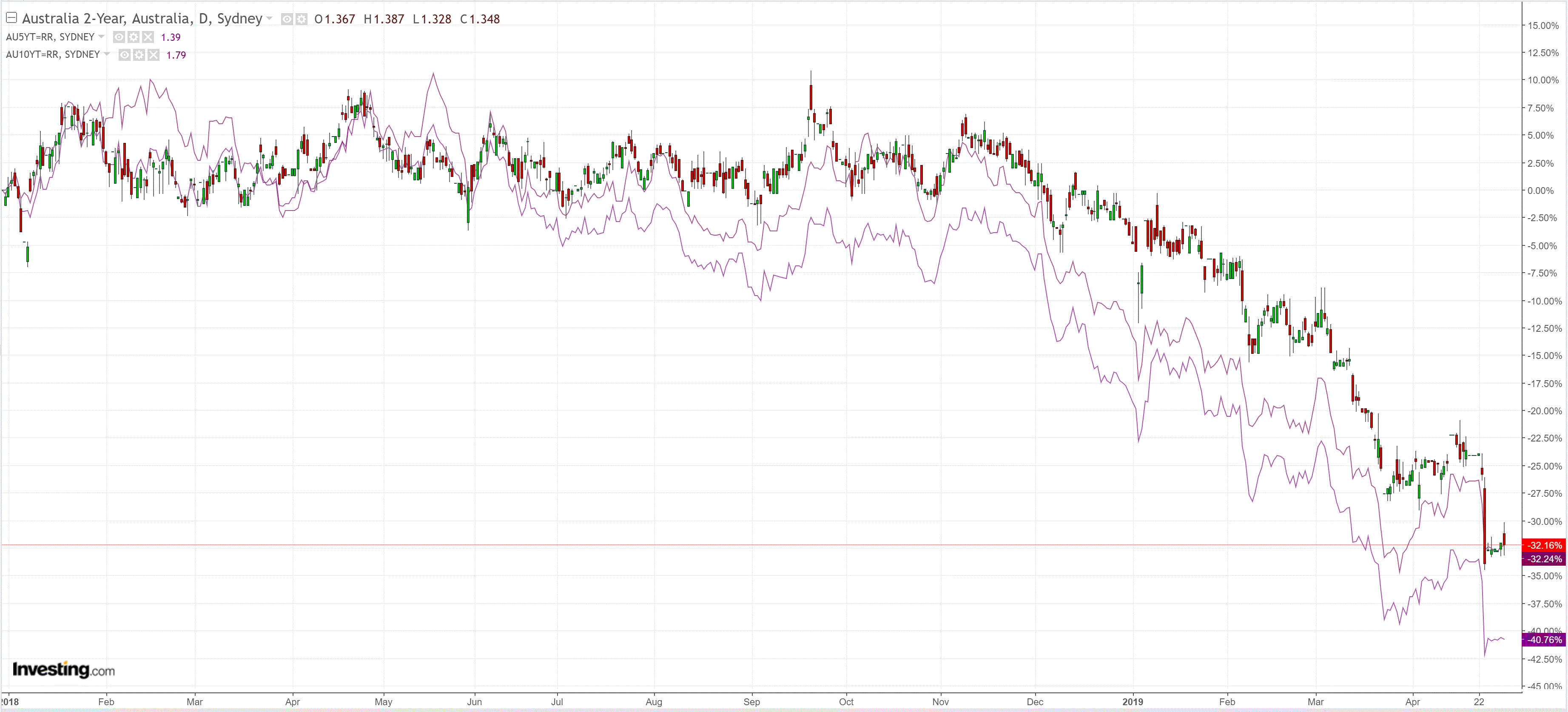 Stocks rallied ex-Google, but Apple beat after hours: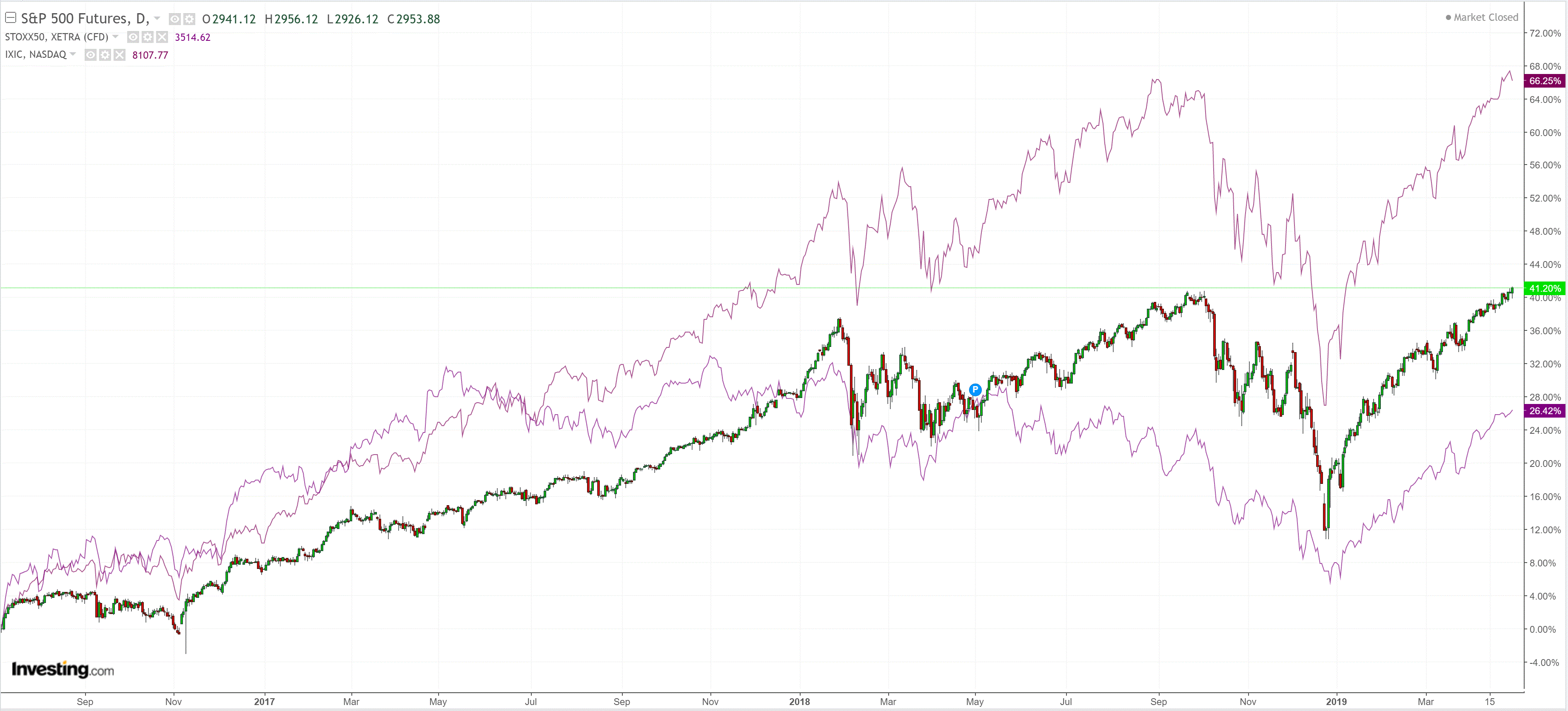 Westpac has the wrap:
Event Wrap

US wage inflation pressures remained contained, the Q4 Employment Cost Index posting a moderate 0.7% increase in the quarter, in line with expectations, with the annual rate slipping a touch to 2.8% from 2.9%.

In advance of much of continental Europe celebrating Labour Day, the Eurozone released a batch of data that, on the whole, beat market expectations. Most notable were the higher CPI readings for Germany, more solid Eurozone 1Q GDP and a pullback in regional unemployment. German April CPI headlined at 2.0%y/y against an average estimate of 1.5%y/y and a prior 1.3%y/y for March (harmonised 2.1%y/y, est. 1.7%y/y, prior 1.4%y/y), Eurozone 1Q GDP came in at +0.4%q/q, 1.2%y/y (est. +0.3%q/q, 1.1%y/y) and Italy even managed to scrape a gain of +0.1%y/y against an estimate of -0.1%y/y. Italy's unemployment also dropped more than expected to 10.2% (est. 10.7%) with Eurozone April unemployment dipping to 7.7% (est. 7.8%).

Event Outlook

NZ: In the batch of Q1 labour data today, the consensus is for an unchanged unemployment rate of 4.3% (Westpac is at 4.4%).

Australia: Apr CoreLogic home value index is expected by Westpac to decline 0.4% based on movements in the daily index.

China: It is the Labor Day public holiday. Markets are closed for the rest of the week.

US: The FOMC policy decision is expected to leave rates unchanged. The focus will be on the extent that Chair Powell repeats the 'patient' rhetoric after recent data has been more encouraging on the consumer and capital goods orders but within the broader context of still below target inflation. Apr ISM manufacturing is anticipated to hold a high level at 55.0. The index has been tracking above the Markit measure which is back to a more moderate 52.4. Mar construction spending is seen to be flat with the upcycle looking to have turned.
So, a little turn for the better in Europe. I still think we're passing the bottom here as Chinese demand improves in H2 so EUR shorts should be on their guard. Same goes for AUD shorts into H2. Goldman has the chart: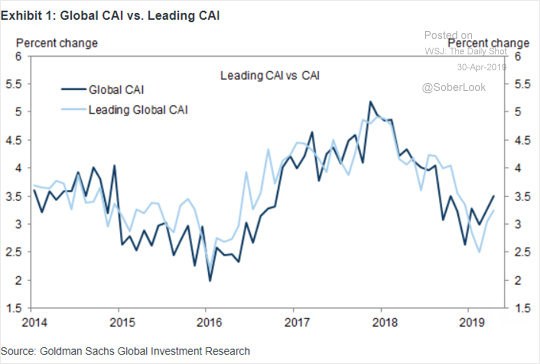 Meanwhile, the question remains, how much will the US slow and will the Fed cut to drop USD really get the AUD moving? The US curve is steepening, suggesting as much: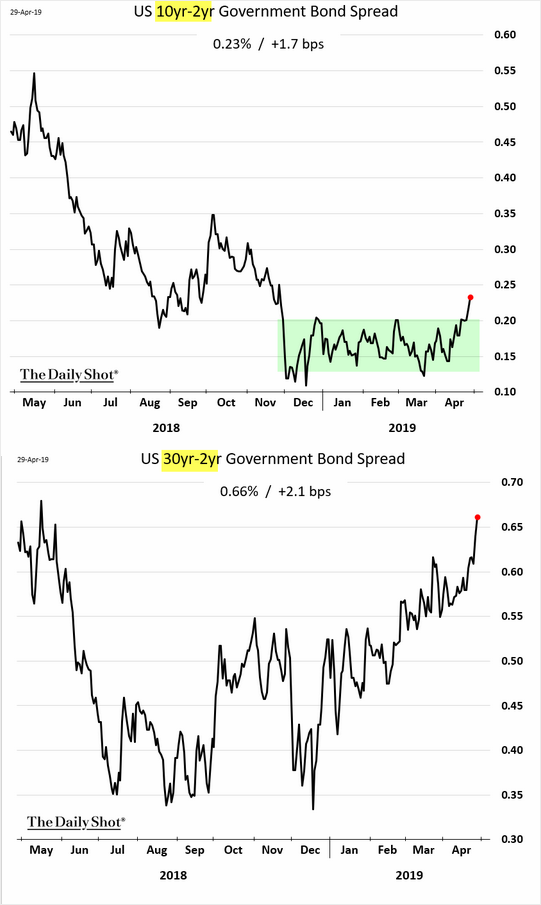 Rates are very out of step with global growth: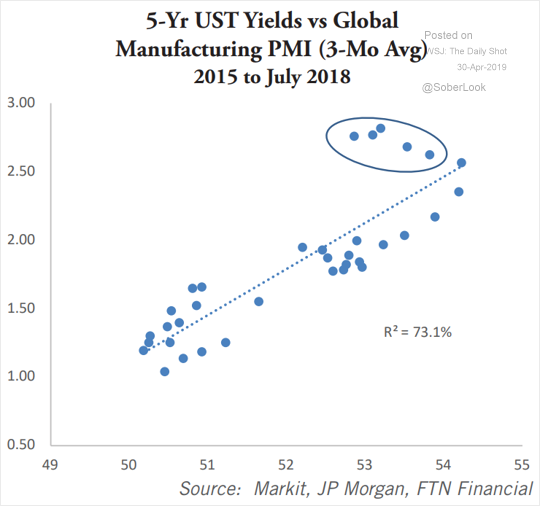 Real rates are rising fast as inflation slows and are at the natural rate of interest now: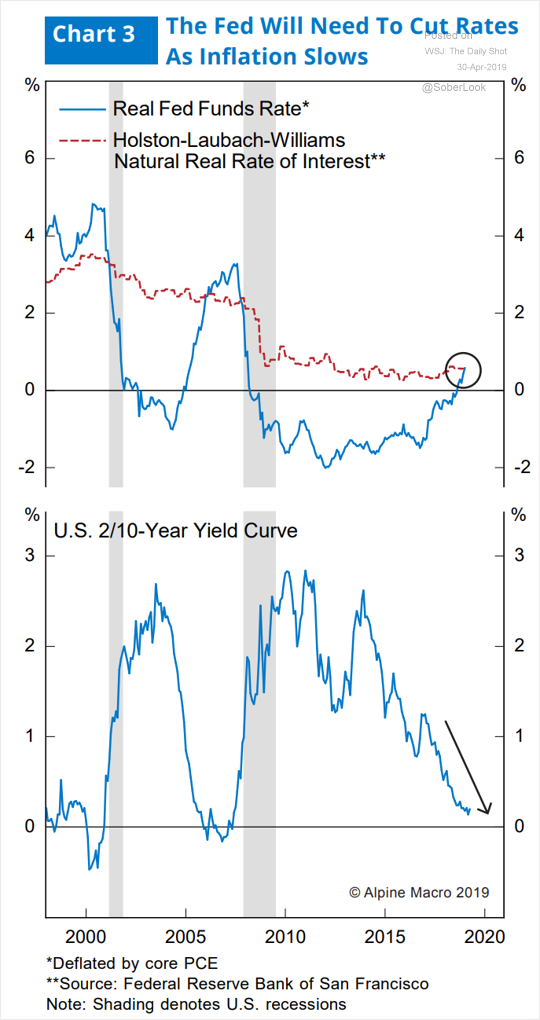 If inflation falls much further the Fed could cut though I still don't think that it will with its tight labour market unless oil rolls over again. Indeed that should be a USD tailwind soon enough: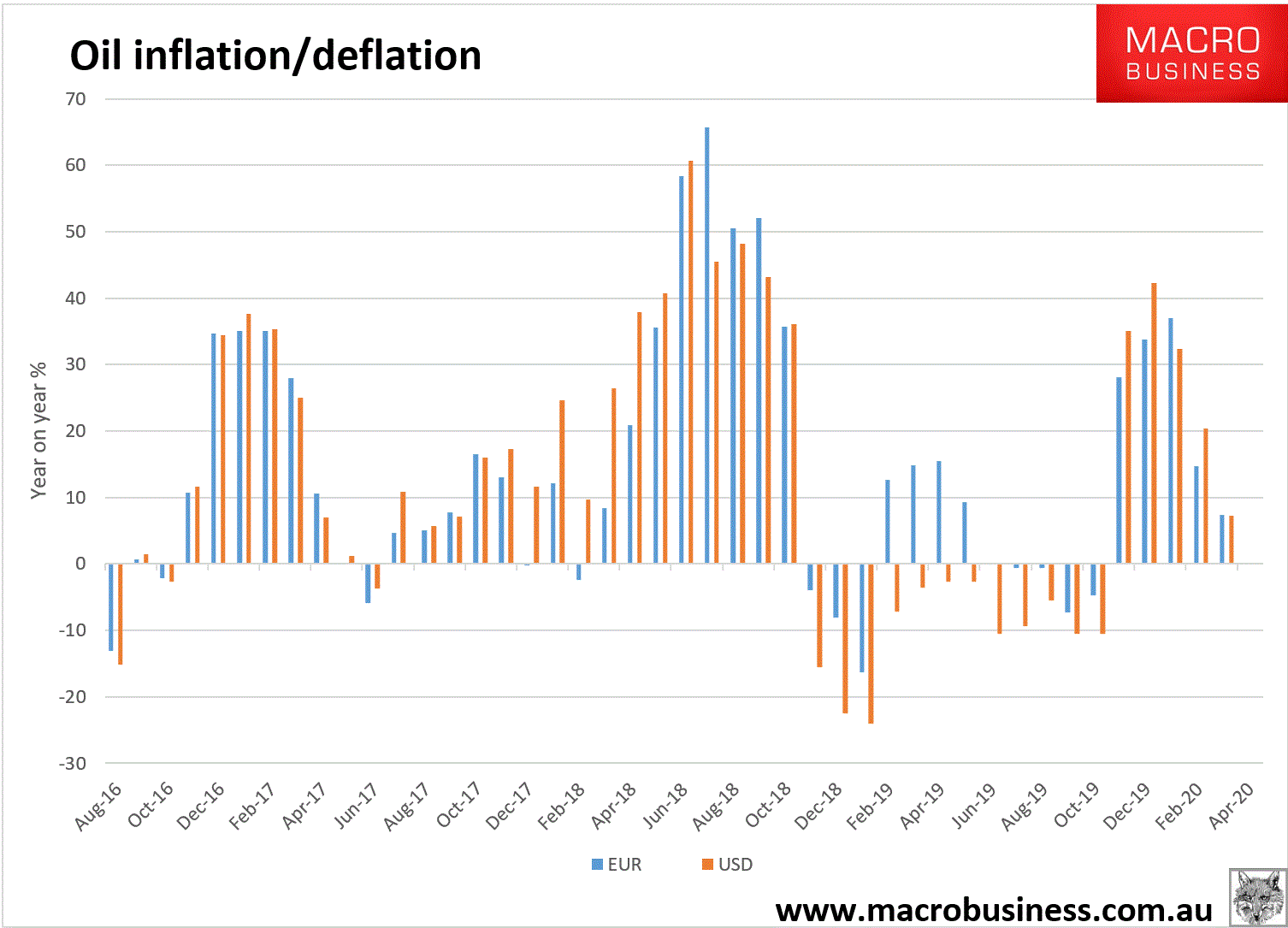 But if the Fed does cave, the market sure is long USD: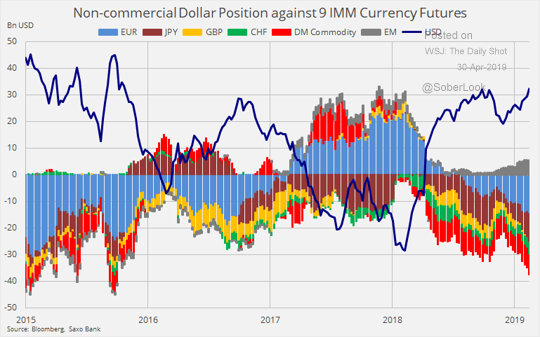 Watch US inflation like a hawk (or dove)!
There is also this, via AFR:
President Donald Trump and top Democrats are pushing for a "big and bold" $US2 trillion infrastructure plan that would almost certainly drive America's federal budget deficit to unpredented levels.

Putting aside the partisan warfare that has gripped Washington since the November mid-term elections both sides issued positive remarks about the aching national need for new investment in roads, highways, bridges, tunnels, air travel and broadband.

"The United States has not come even close to properly investing in infrastructure for many years, foolishly prioritising the interests of other countries over our own," said Mr Trump's spokeswoman.
But I don't expect it to be meaningful for growth until 2021 when a Democratic POTUS takes control.