See the latest Australian dollar analysis here:
DXY is off and running again as CNY and EUR come apart: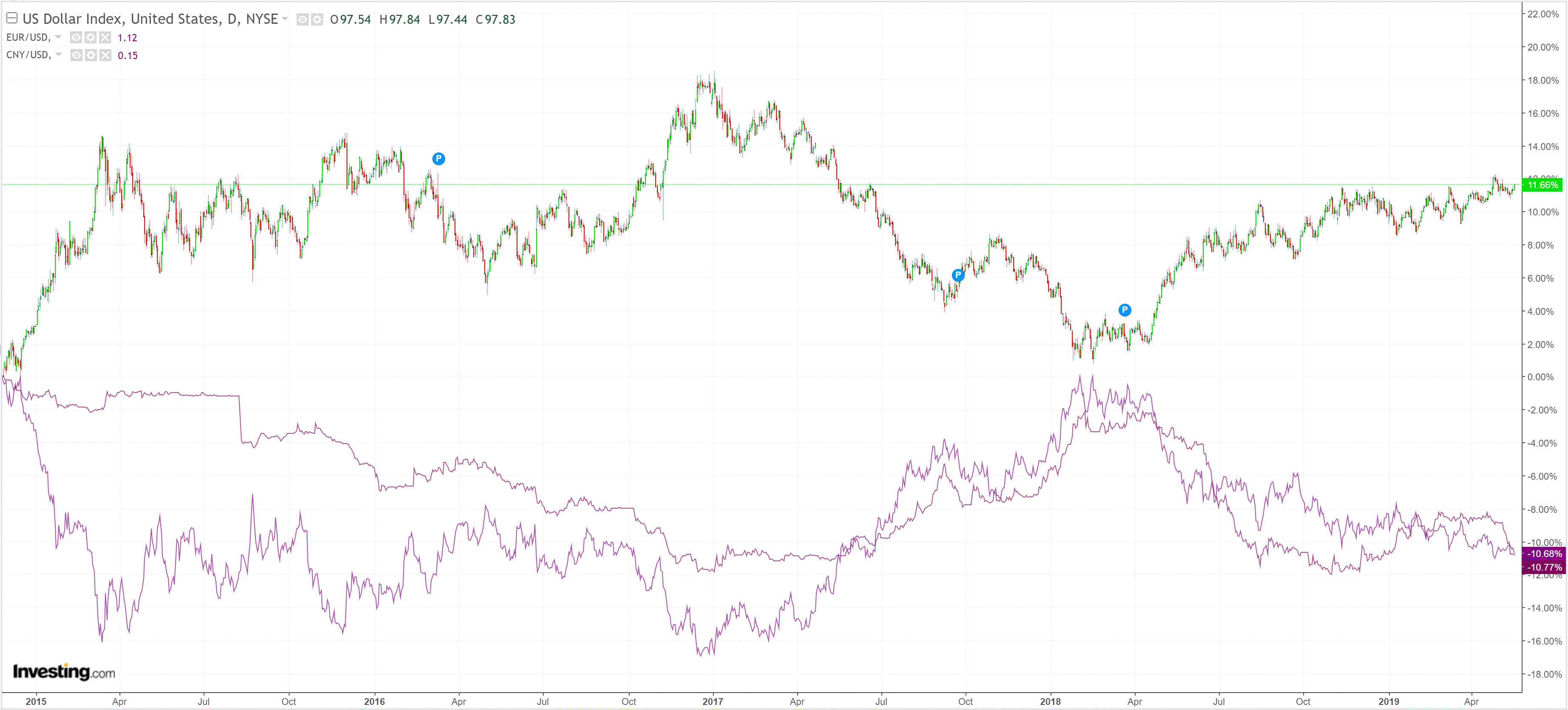 The Australian dollar was belted across DMs: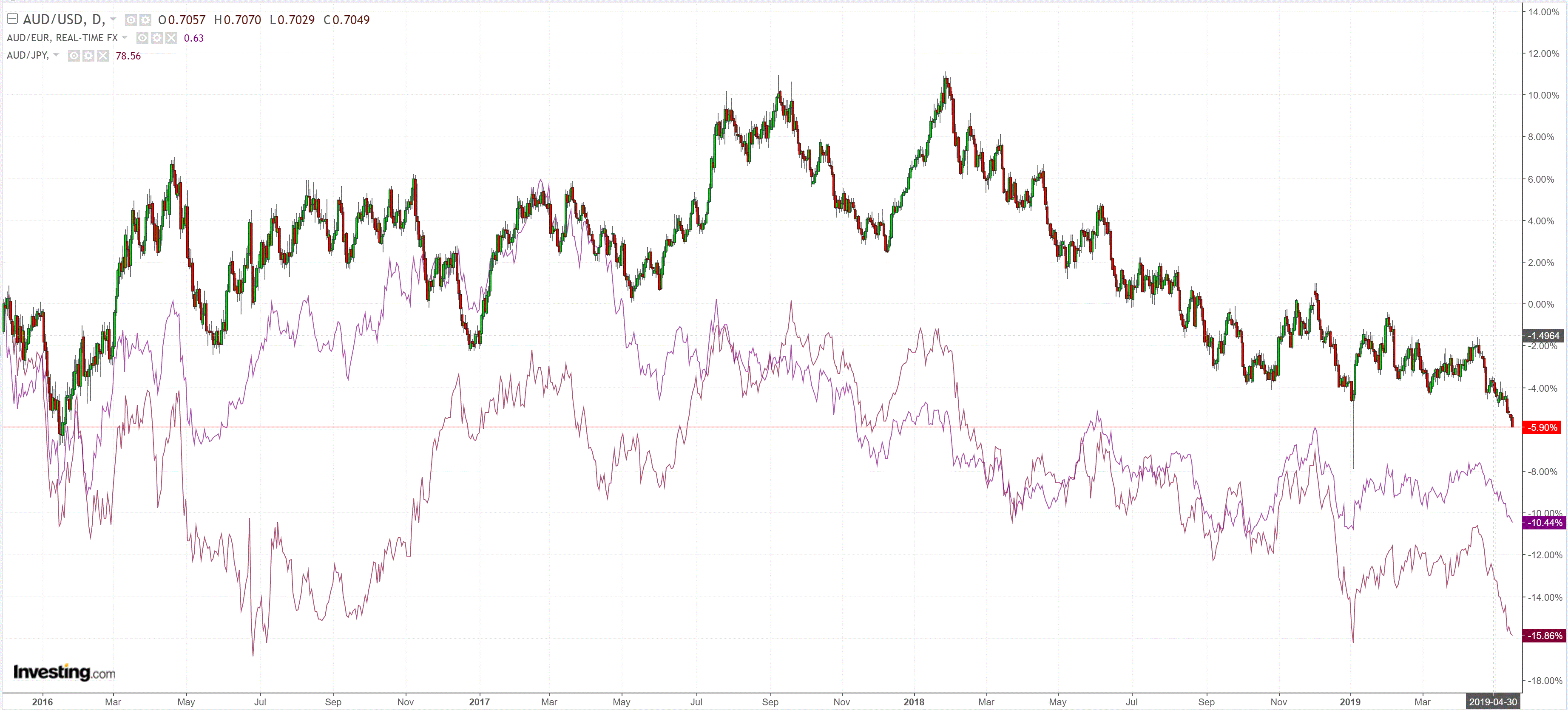 EM forex was even worse: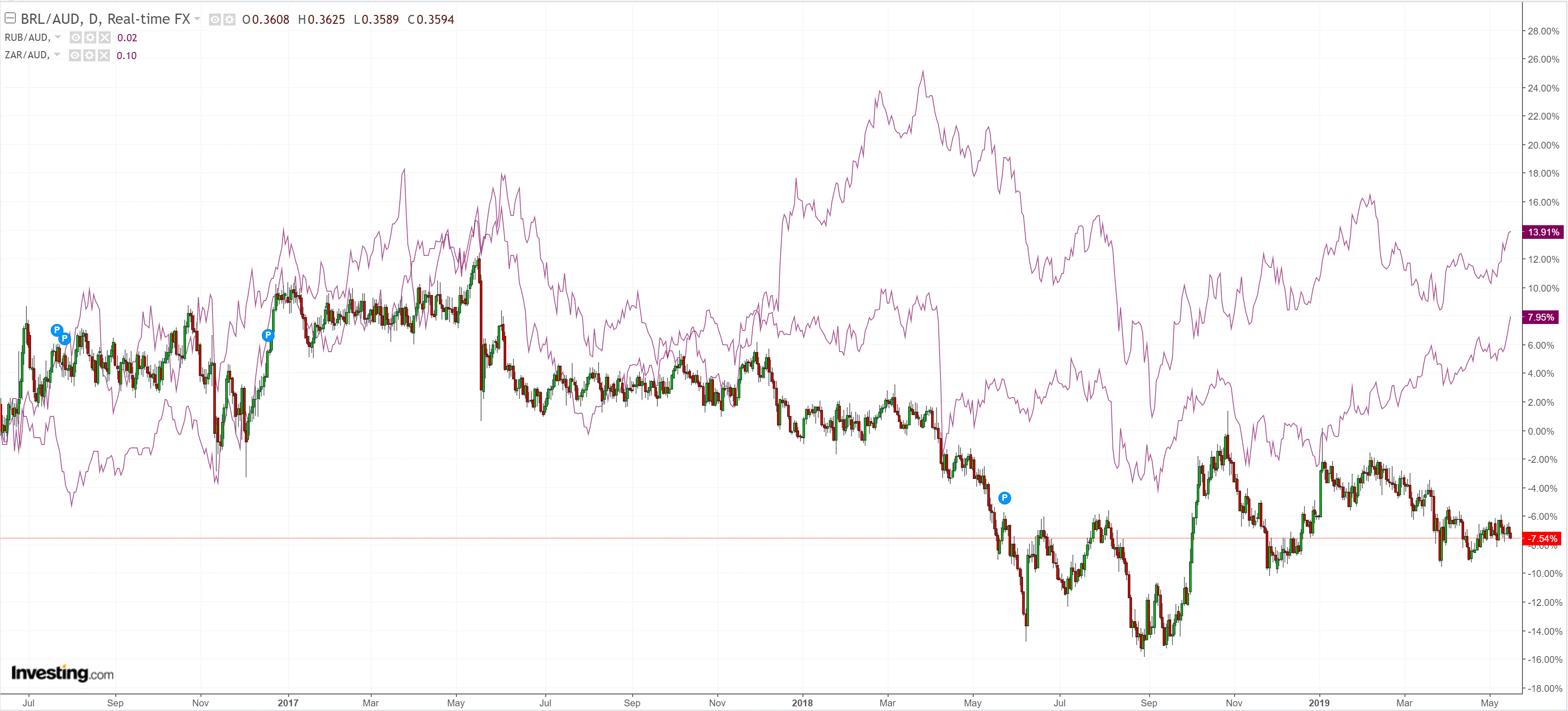 Gold was hit: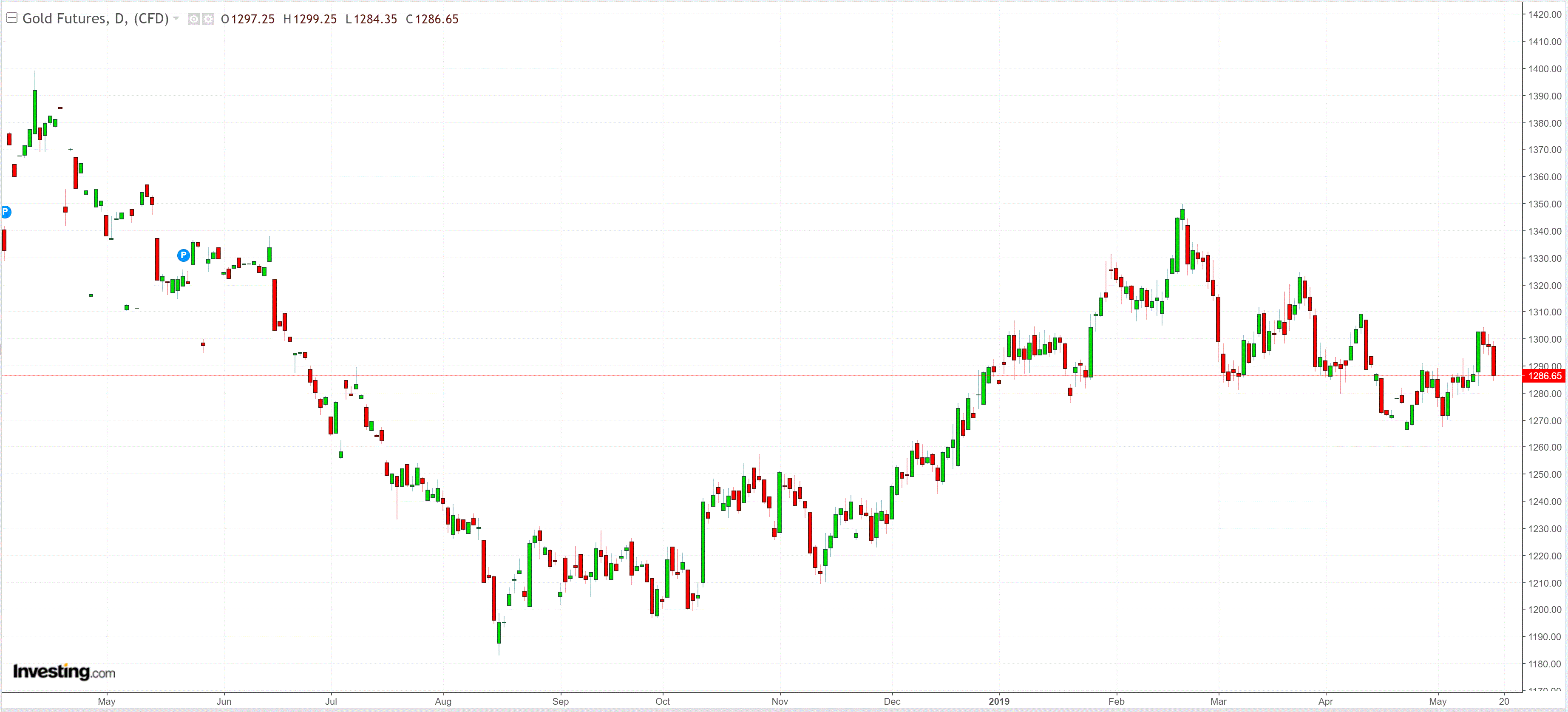 Oil spiked on Iran worries: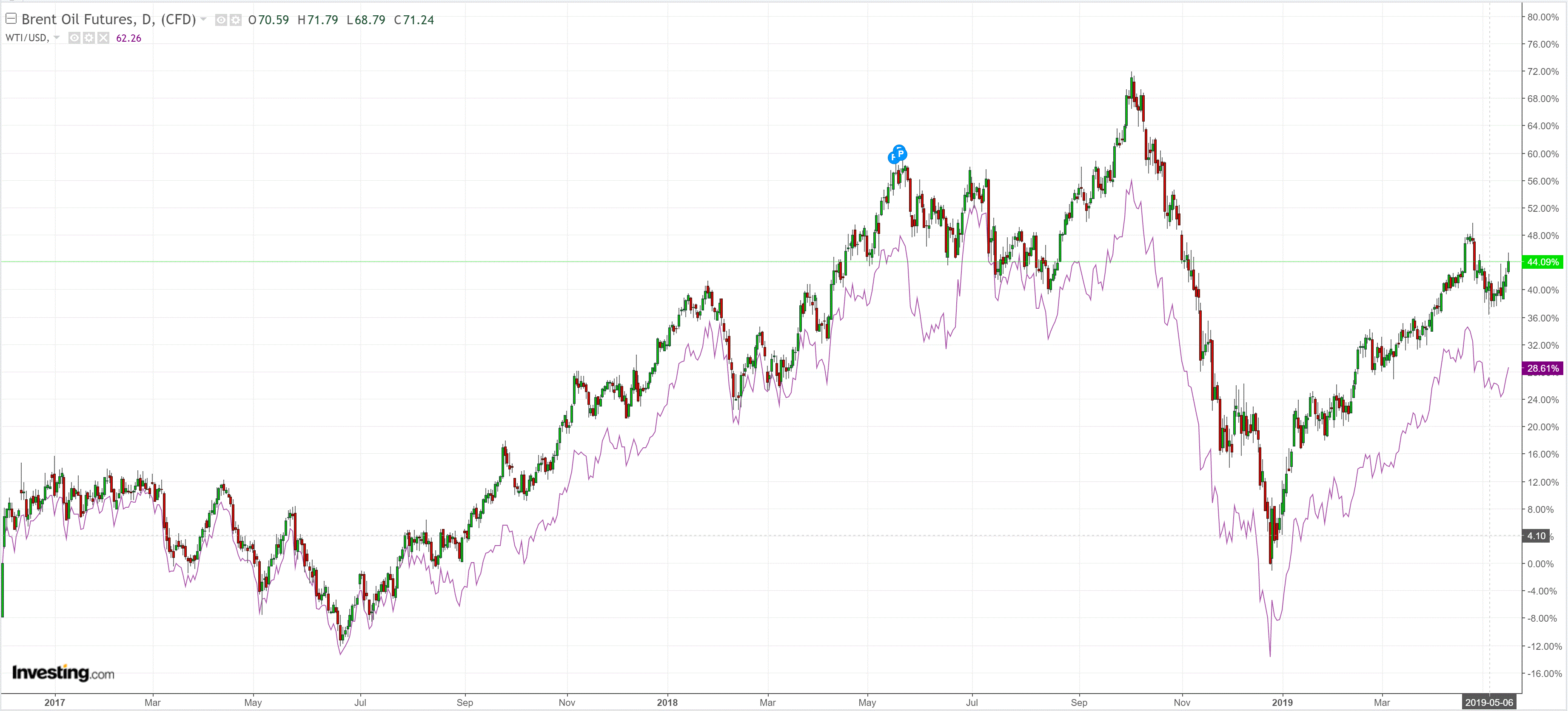 Metals were flat: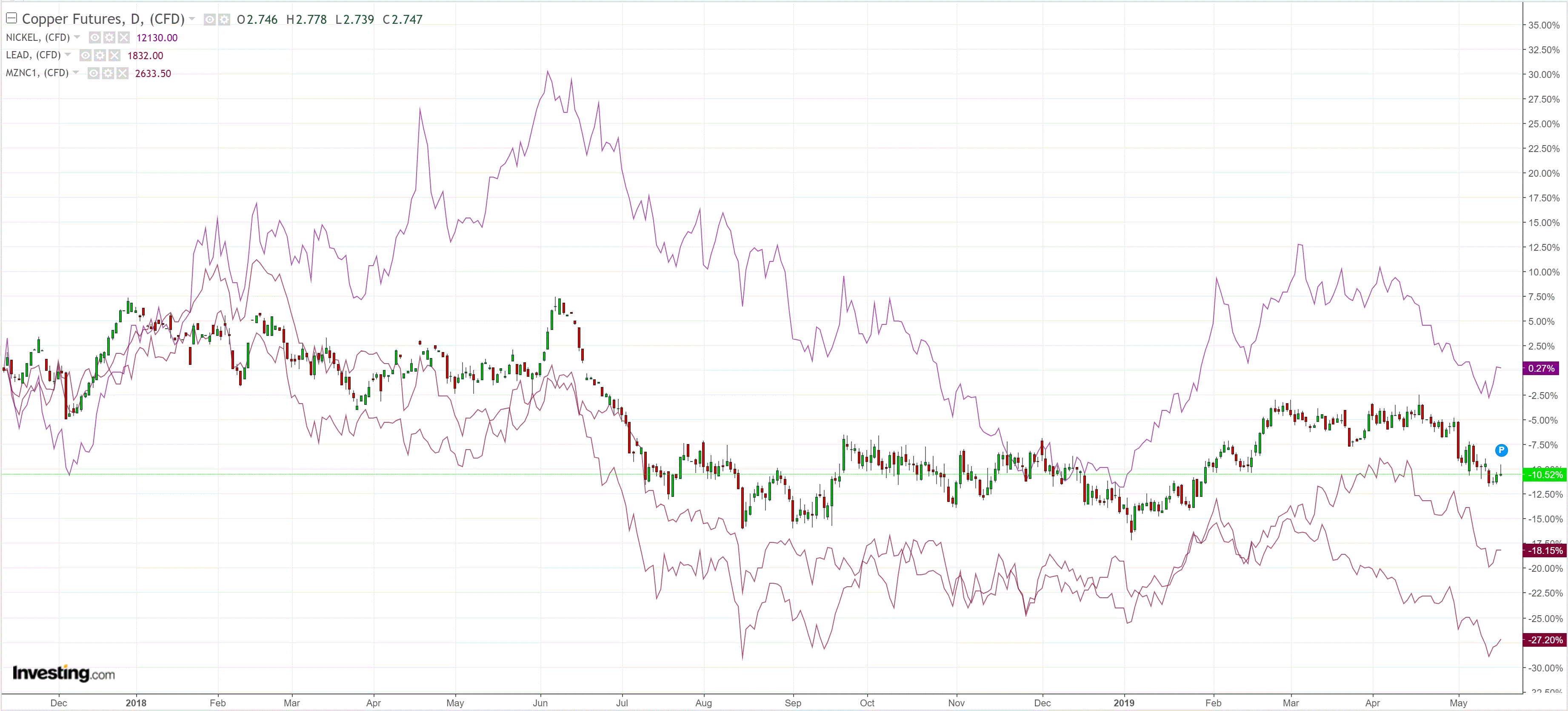 Big miners mixed: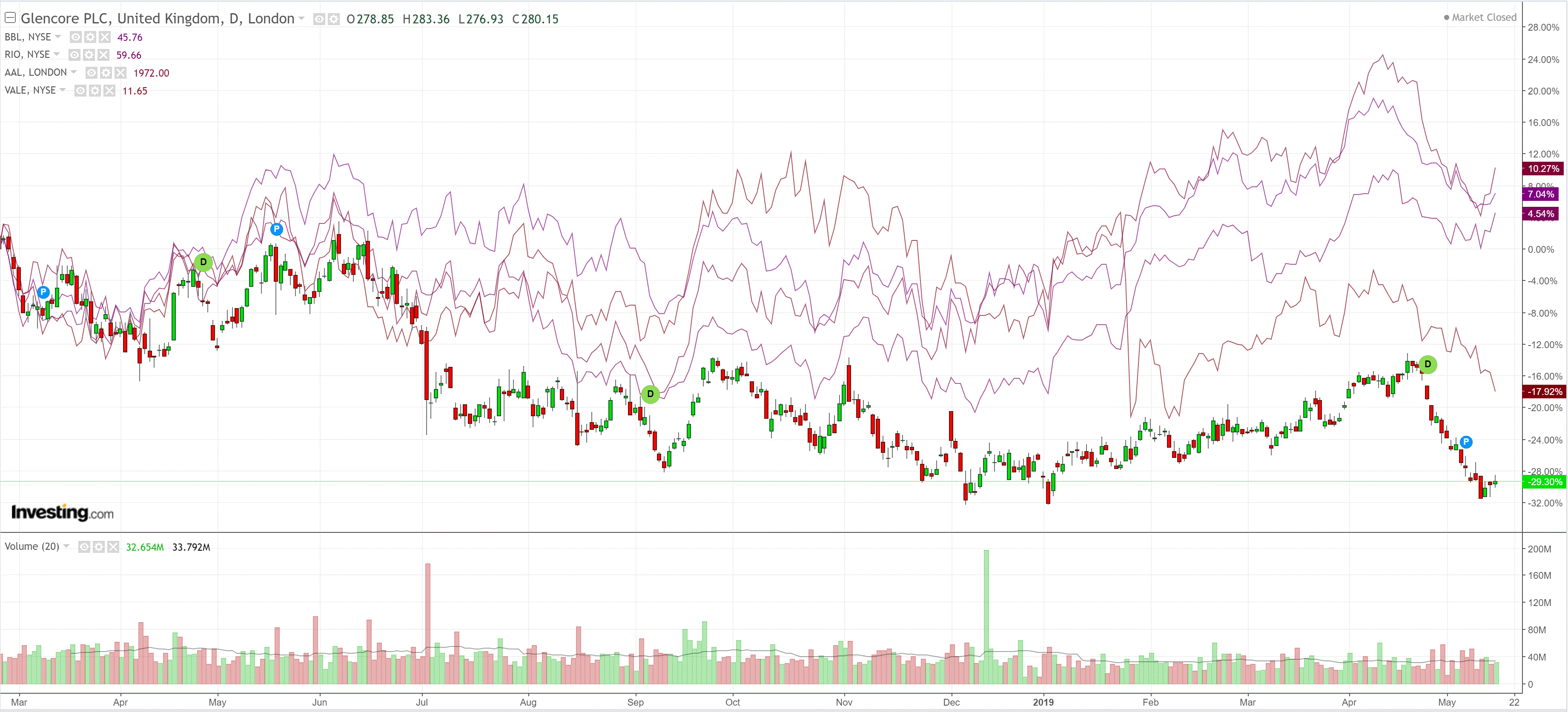 EM stocks barely held on: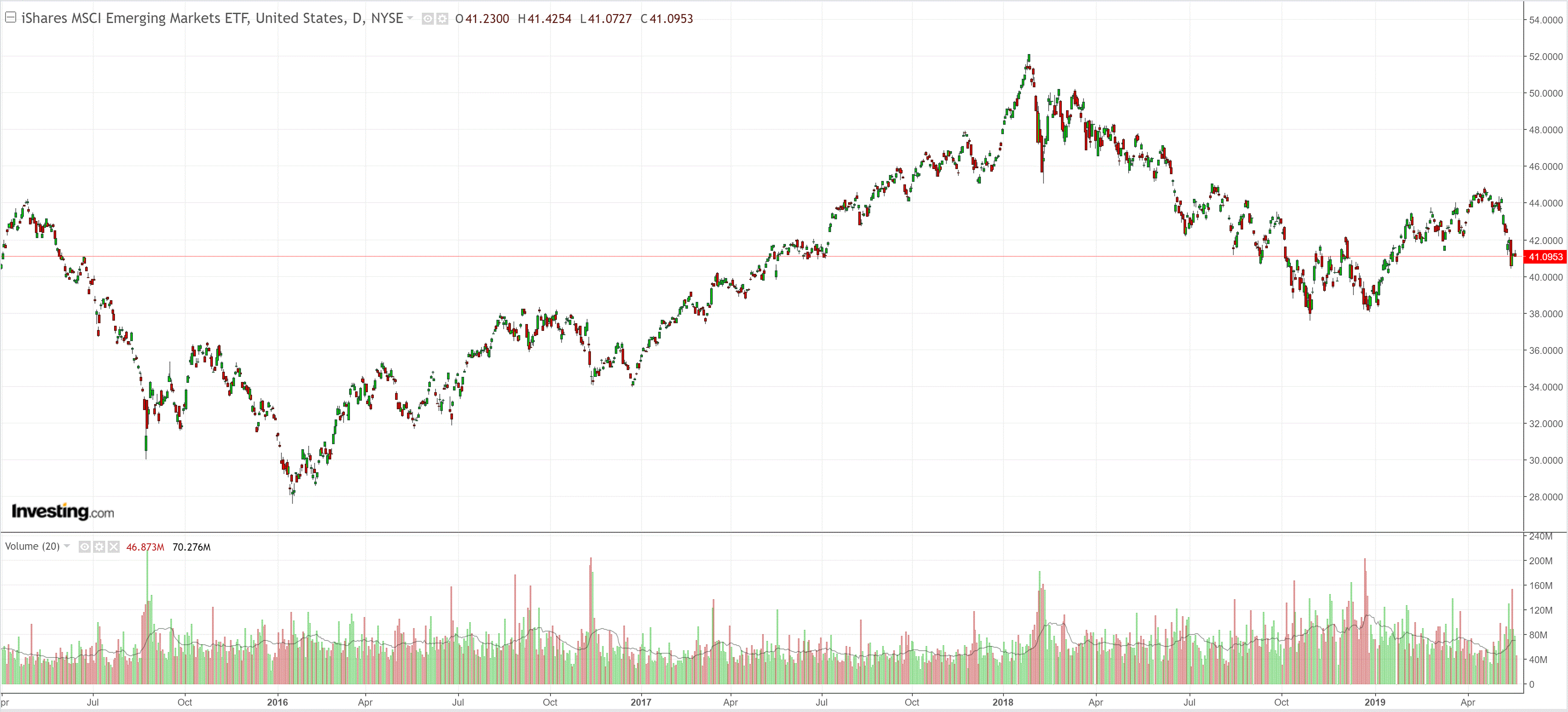 Junk bifurcated with US rising and EM falling: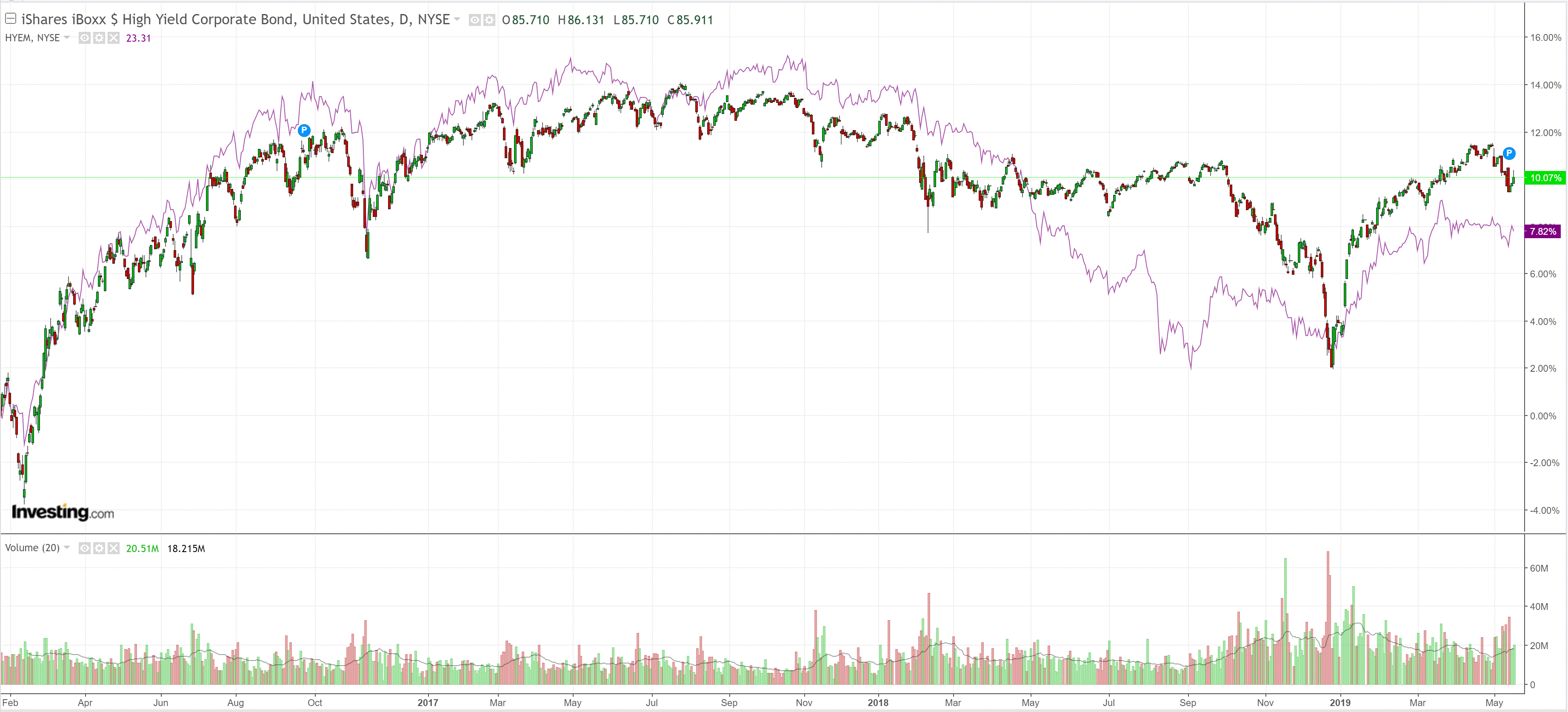 Treasuries were sold: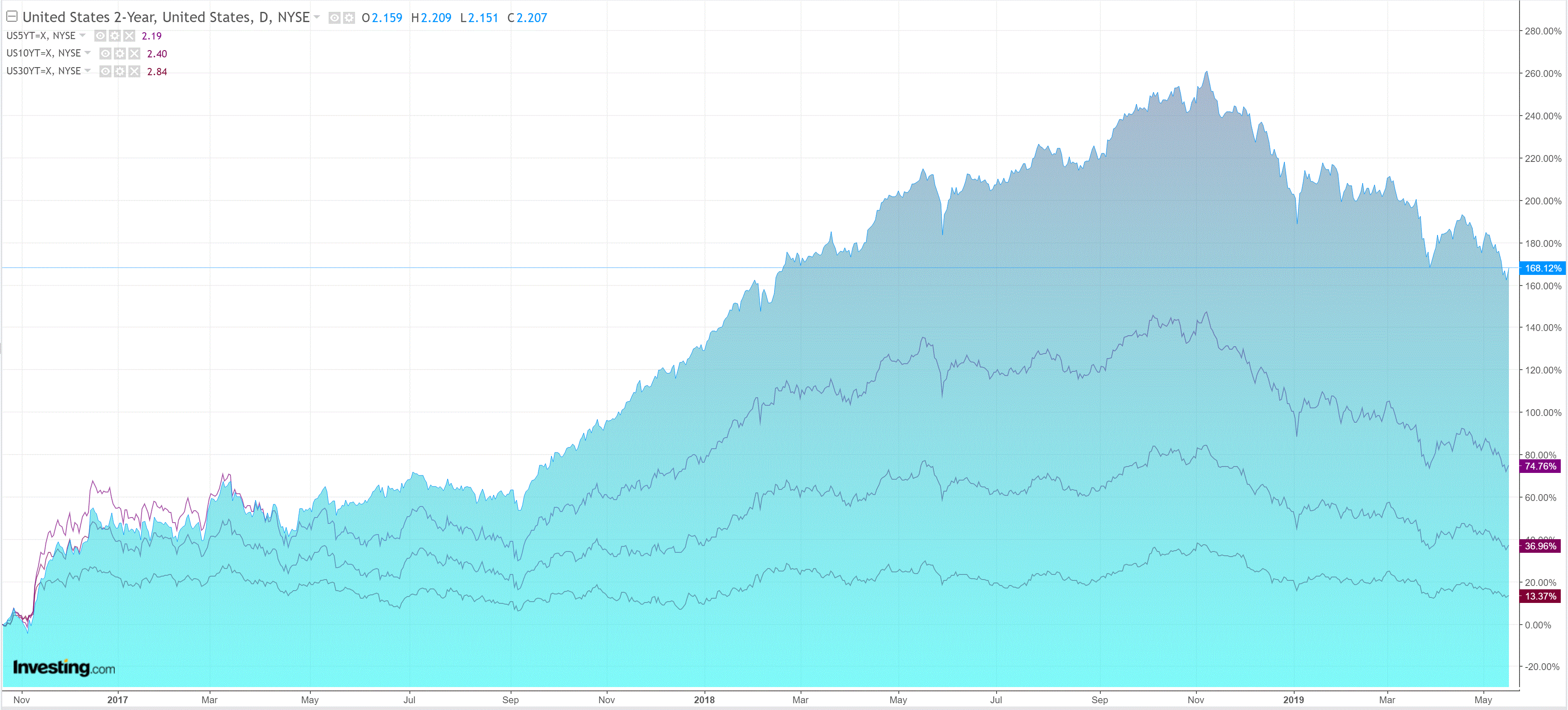 Bunds were bought: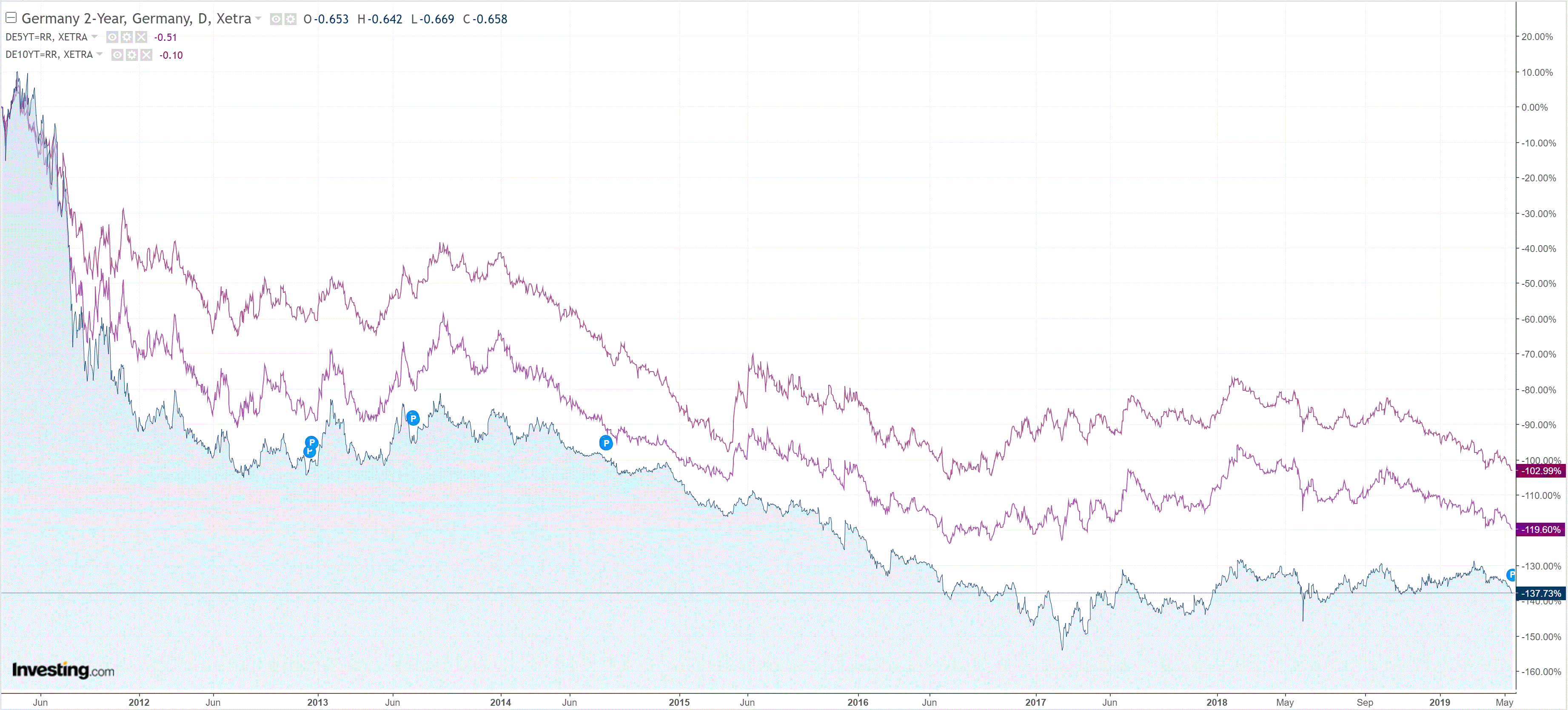 Aussie bonds too: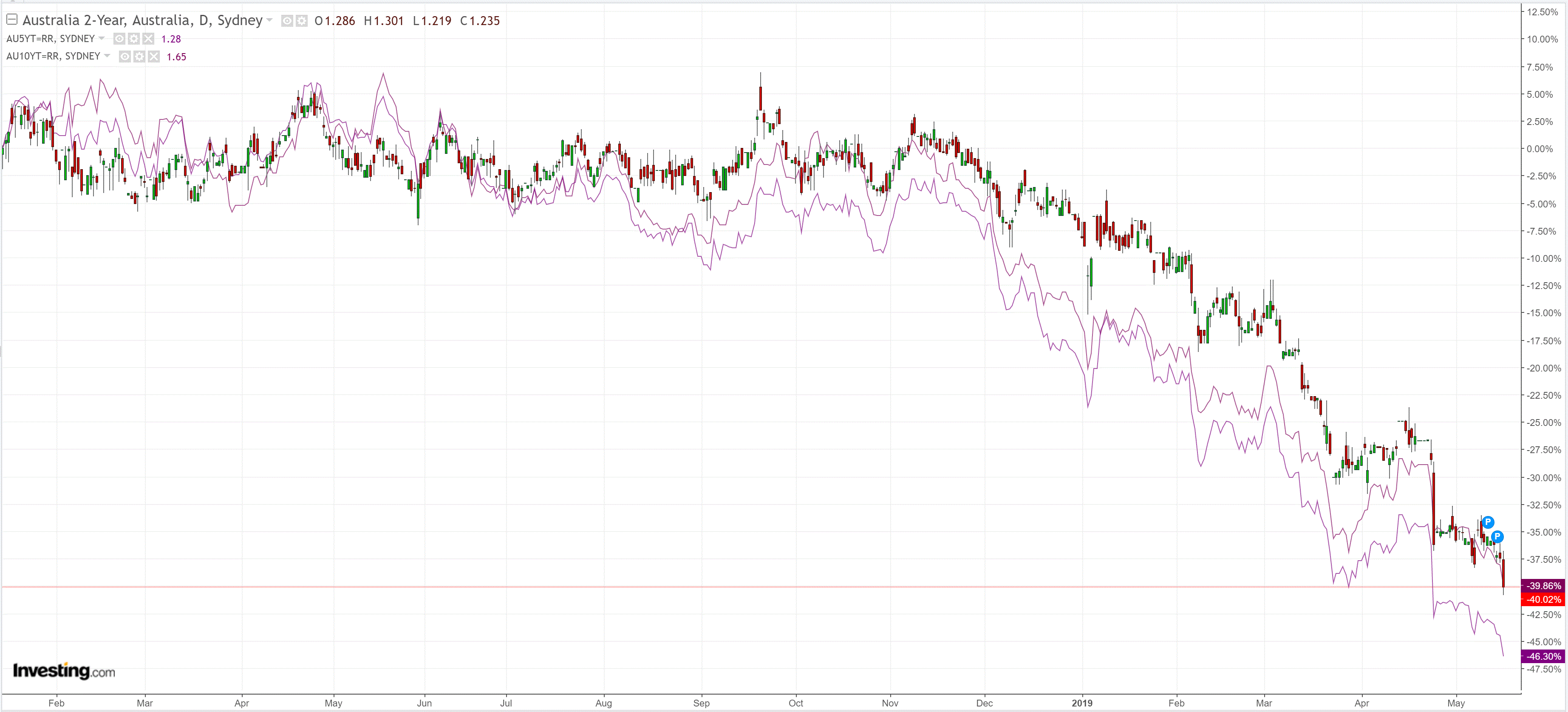 That aided the stock rebound: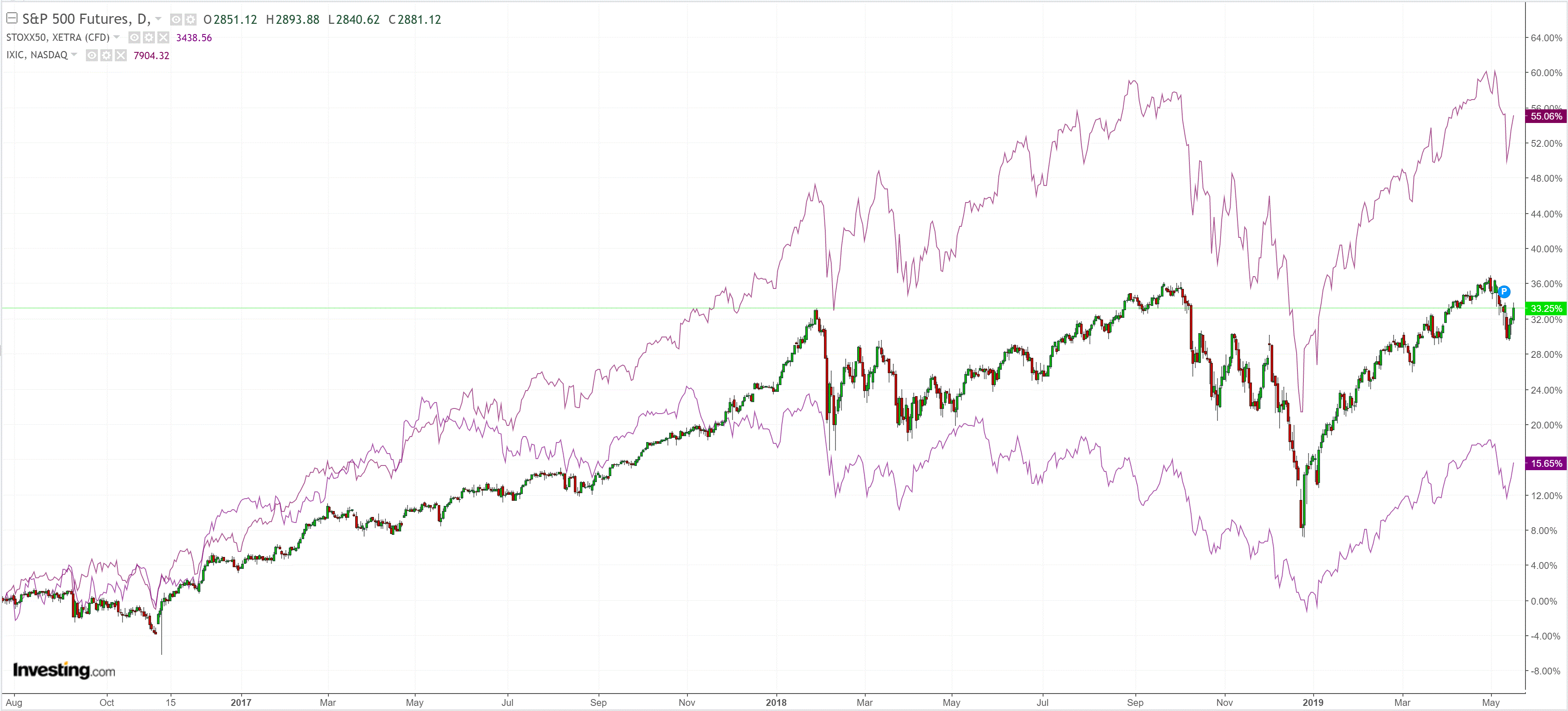 All US data was good with Philly Fed strong (charts from Calculated Risk):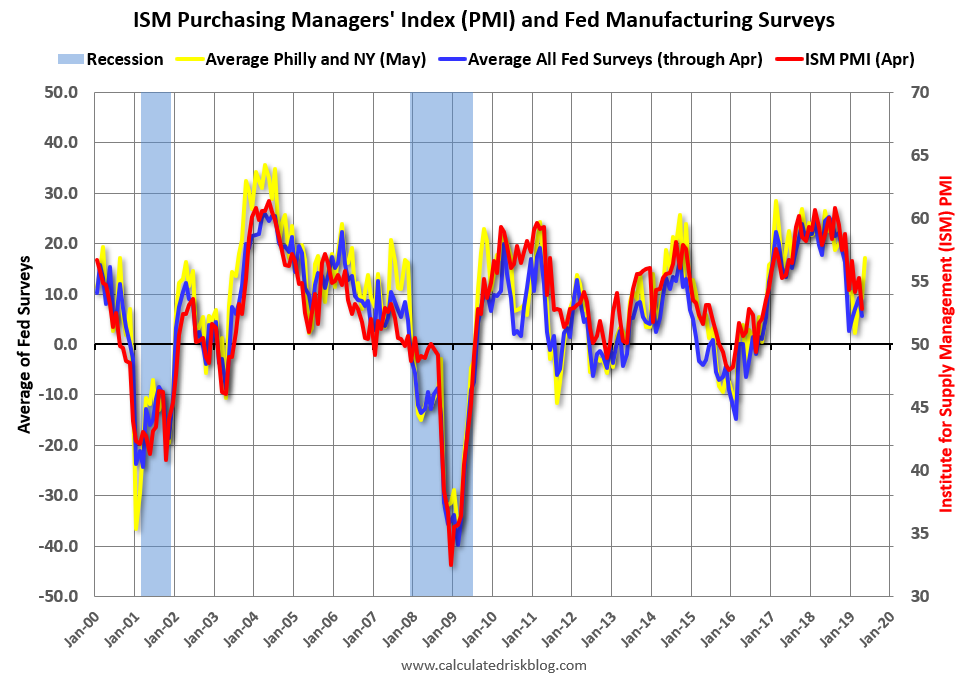 Housing starts and unemployment claims better than expected: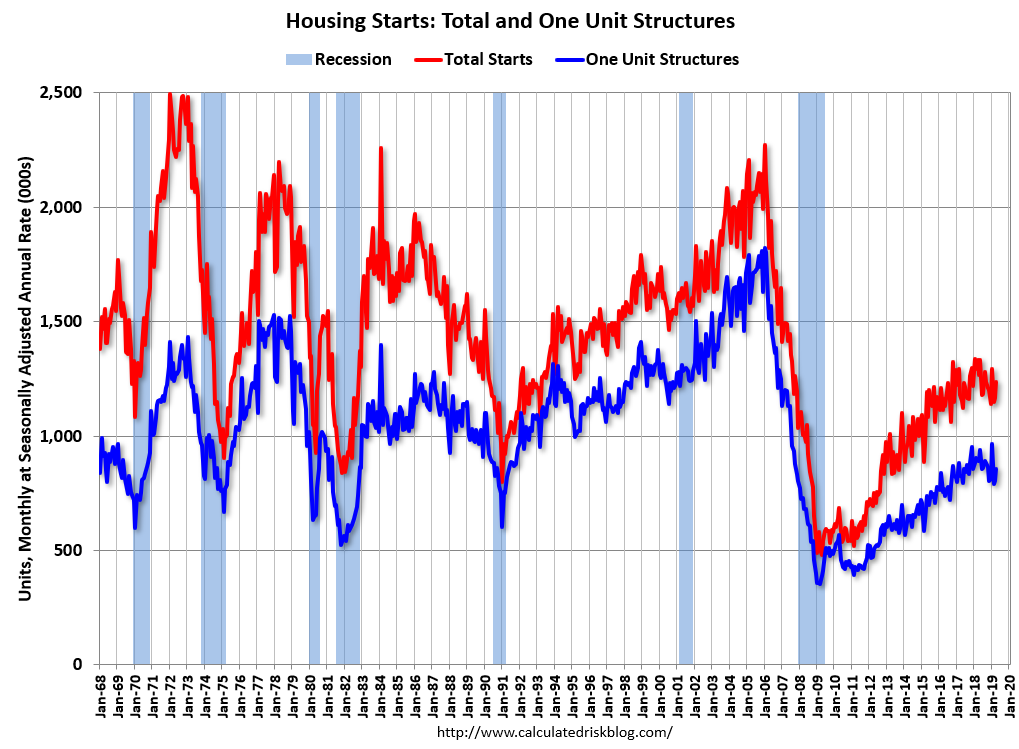 Plus, coming down the pipe is tariff-induced inflation which adds more pressure to DXY: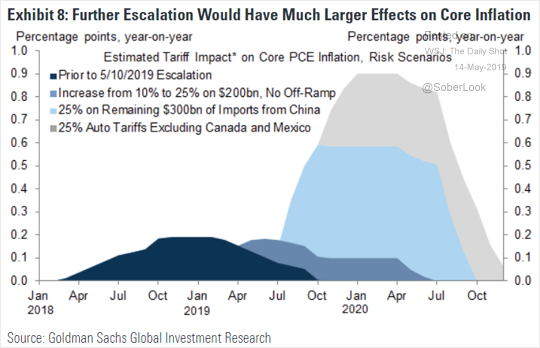 Not that it matters. It will be swamped in due course by the massive deflation emanating from China as the CNY falls. And it is one-off hit anyway, not some self-feeding cycle. The Fed will look through it.
So, US growth is slowing but still OK so long as stocks hold up. But on the other half of the trade war, Chinese growth is not OK and its options are far more limited than it appears. Bloomie puts a brave face on it:
Beijing's main defense against trade-war fallout this year is more likely to come from the finance ministry than the central bank, no matter what President Donald Trump says.

If tariffs begin to really hurt China's growth this year, there's plenty of direct fiscal firepower left to stoke the economy before the People's Bank of China would have to cut interest rates, according to an analysis of government spending by Bloomberg. Data released Wednesday showed an across-the-board slowdown in April.

Central and local authorities in China have at least 25.1 trillion yuan ($3.65 trillion) unspent in their budgets this year, data compiled using official budget plans show. That's two trillion yuan more than the ammunition China had in the same period last year — and about equivalent to the entire annual output of Germany.
Poor economics as usual. All that matters to growth is how much Beijing has in reserve versus last year, not the total. That's not 25tr yuan, it is 2tr yuan, or roughly $290bn, 2% of GDP. Useful but not game changing. As well, spending it only accelerates China's drive into debt-trap stagnation, the only escape from which is to not spend it and reform for higher productivity growth instead, via value-added manufactures. Which brings us to this, also at Bloomie:
The White House on Wednesday initiated a two-pronged assault on China: barring companies deemed a national security threat from selling to the U.S., and threatening to blacklist Huawei Technologies Co. from buying essential components. If it follows through, the move could cripple China's largest technology company, depress the business of American chip giants from Qualcomm Inc. to Micron Technology Inc., and potentially disrupt the rollout of critical 5G wireless networks around the world.

"The Trump administration action is a grave escalation with China," Eurasia Group analysts Paul Triolo, Michael Hirson and Jeffrey Wright wrote in a note. If fully implemented, the blacklist would "put at risk both the company itself and the networks of Huawei customers around the world, as the firm would be unable to upgrade software and conduct routine maintenance and hardware replacement."

The threat is likely to elevate fears in Beijing that President Donald Trump's broader goal is to contain China, leading to a protracted cold war between the world's biggest economies. In addition to a trade fight that has rattled global markets for months, the U.S. has pressured both allies and foes to avoid using Huawei for 5G networks that will form the backbone of the modern economy.
In short, Trump is cutting Chinese development off at the pass.
If growth slows, Beijing can't liquidate Treasuries to spend at home without spooking the currency. It can't cut interest rates without spooking the currency. It can build some more empty apartments and accelerate its own decline.
All roads lead to a lower CNY and that, my friends, means a still lower Australian dollar.
---
David Llewellyn-Smith is Chief Strategist at the Macrobusiness Fund and MacroBusines Super, which is long international stocks to benefit from a falling AUD, so he definitely talking his book.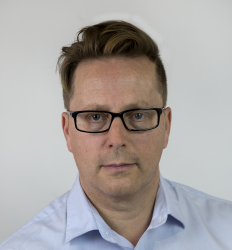 Latest posts by David Llewellyn-Smith
(see all)