See the latest Australian dollar analysis here:
DXY was soft last night as EUR lifted: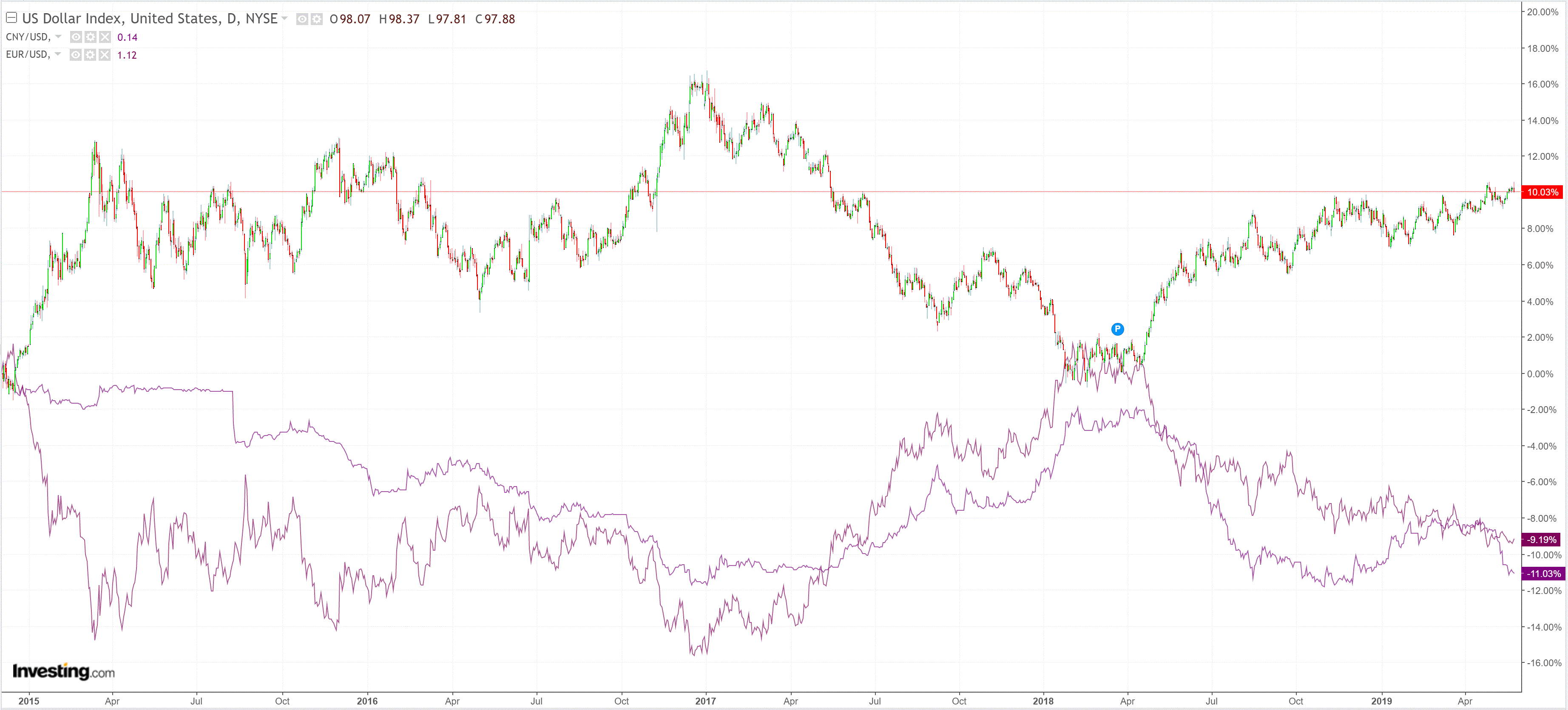 That was enough for the Australian dollar to lift a little against the USD but the trend lower is clear: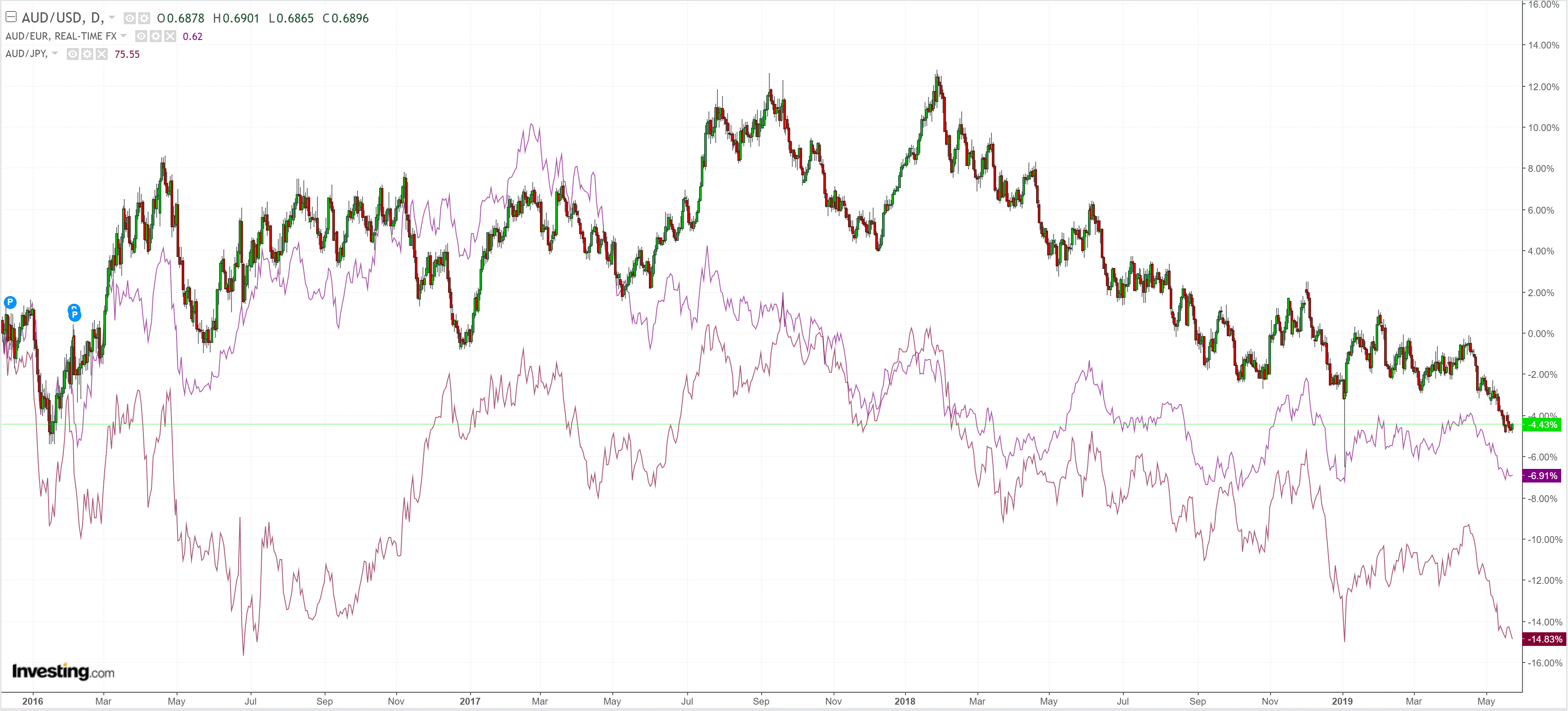 EMs cracked: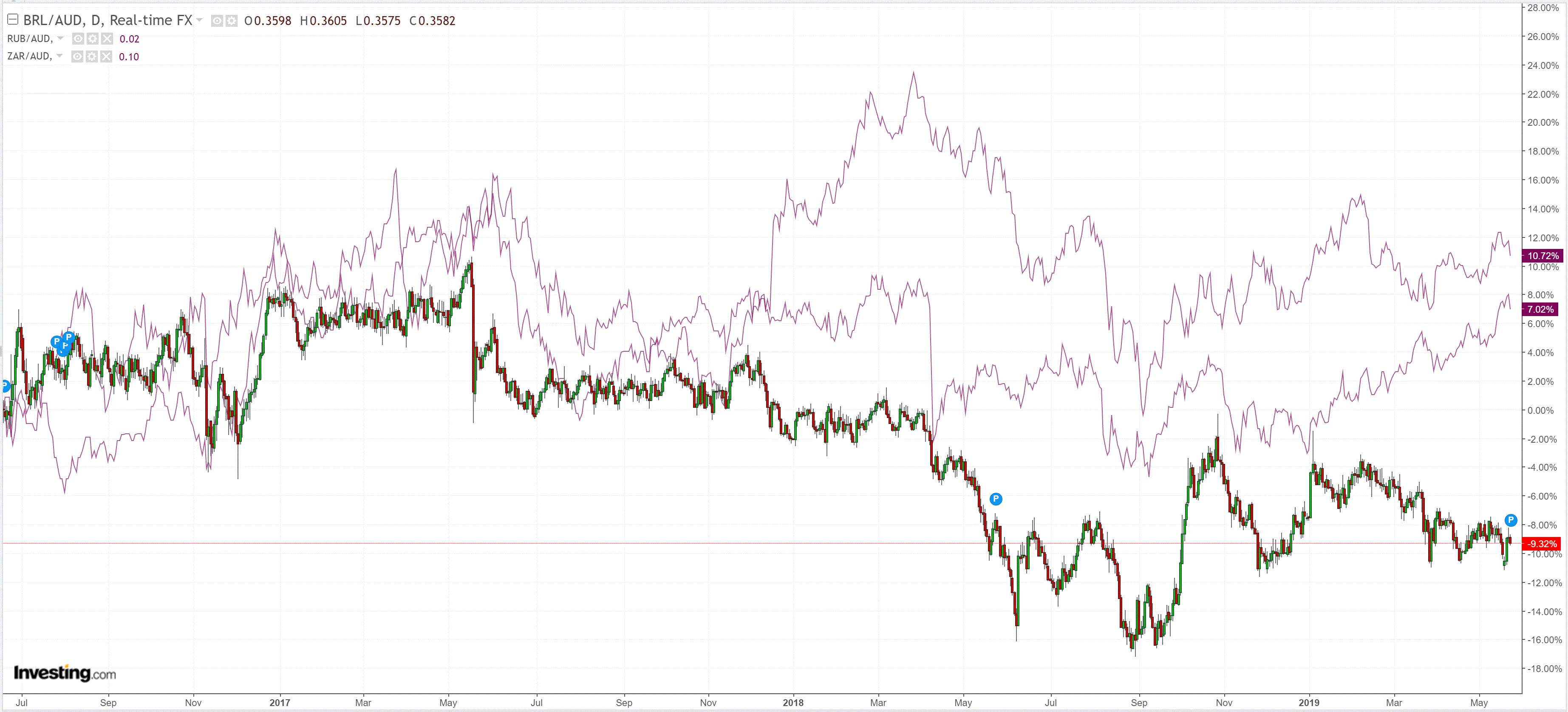 Gold firmed: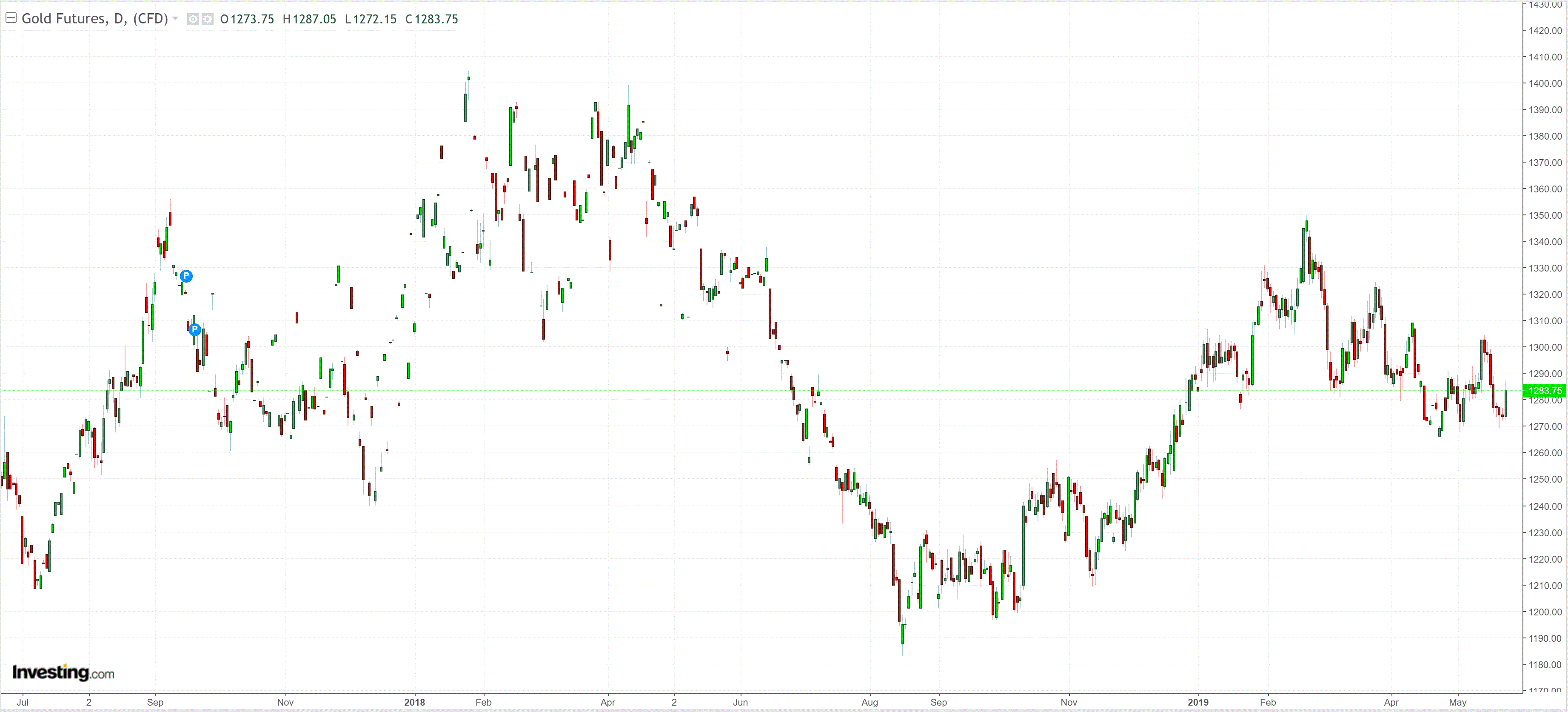 Oil was smashed: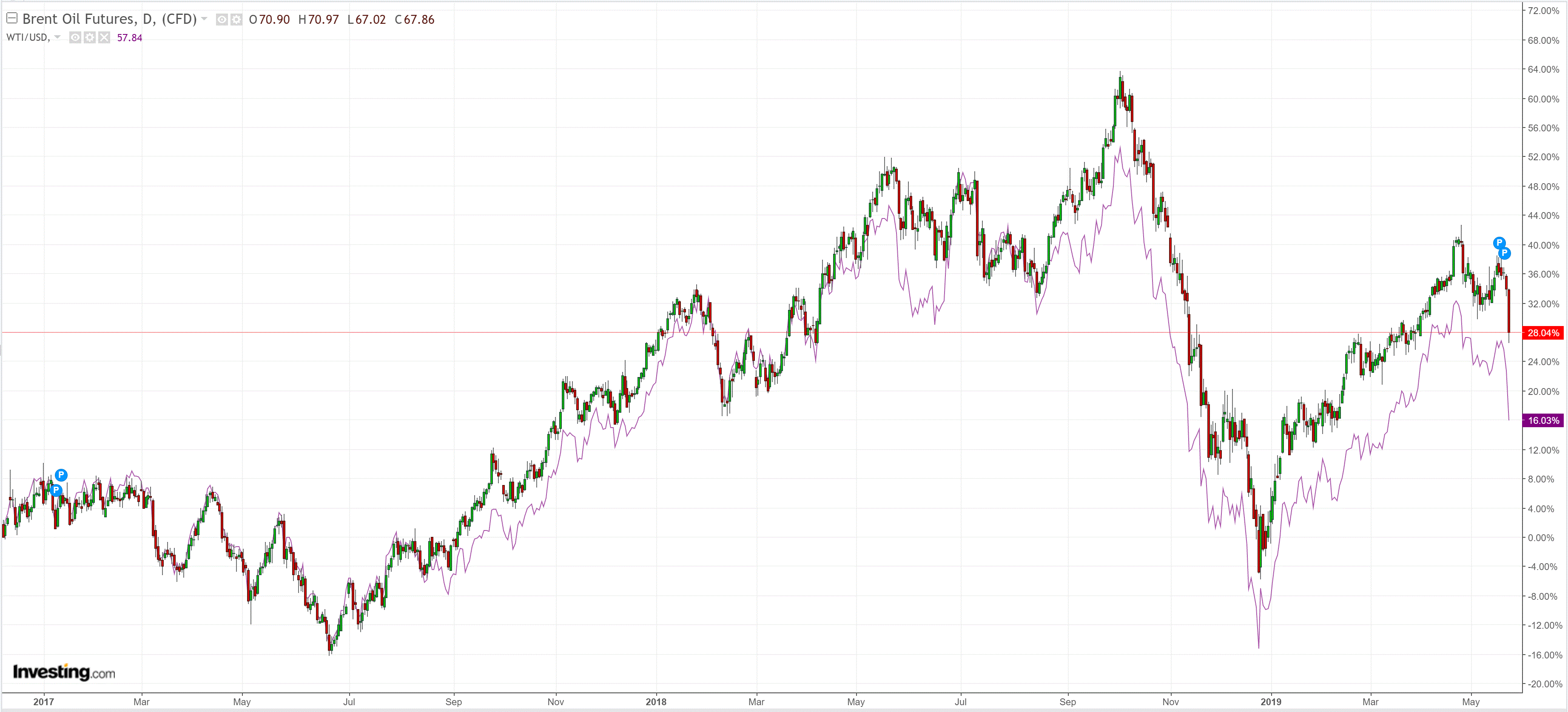 Metals soft: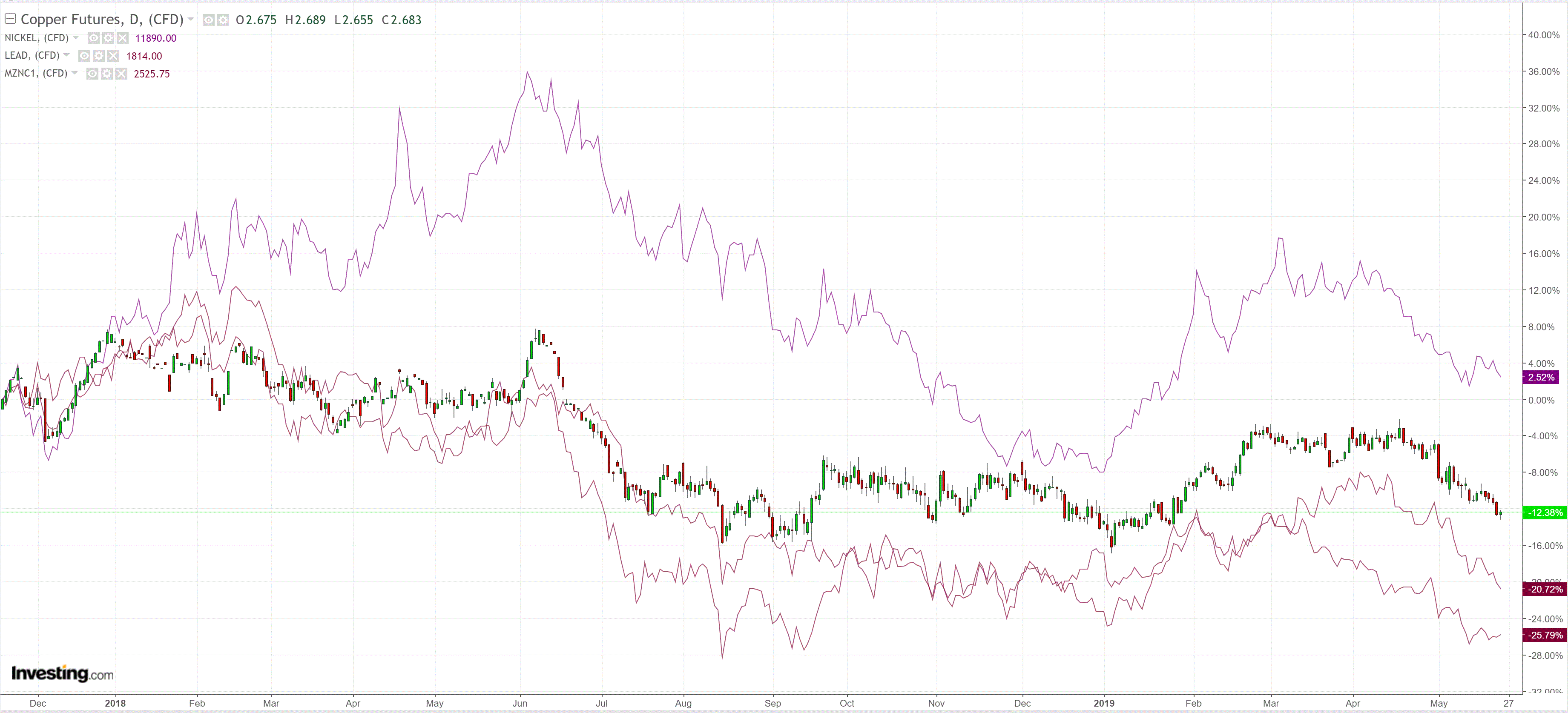 Miners too: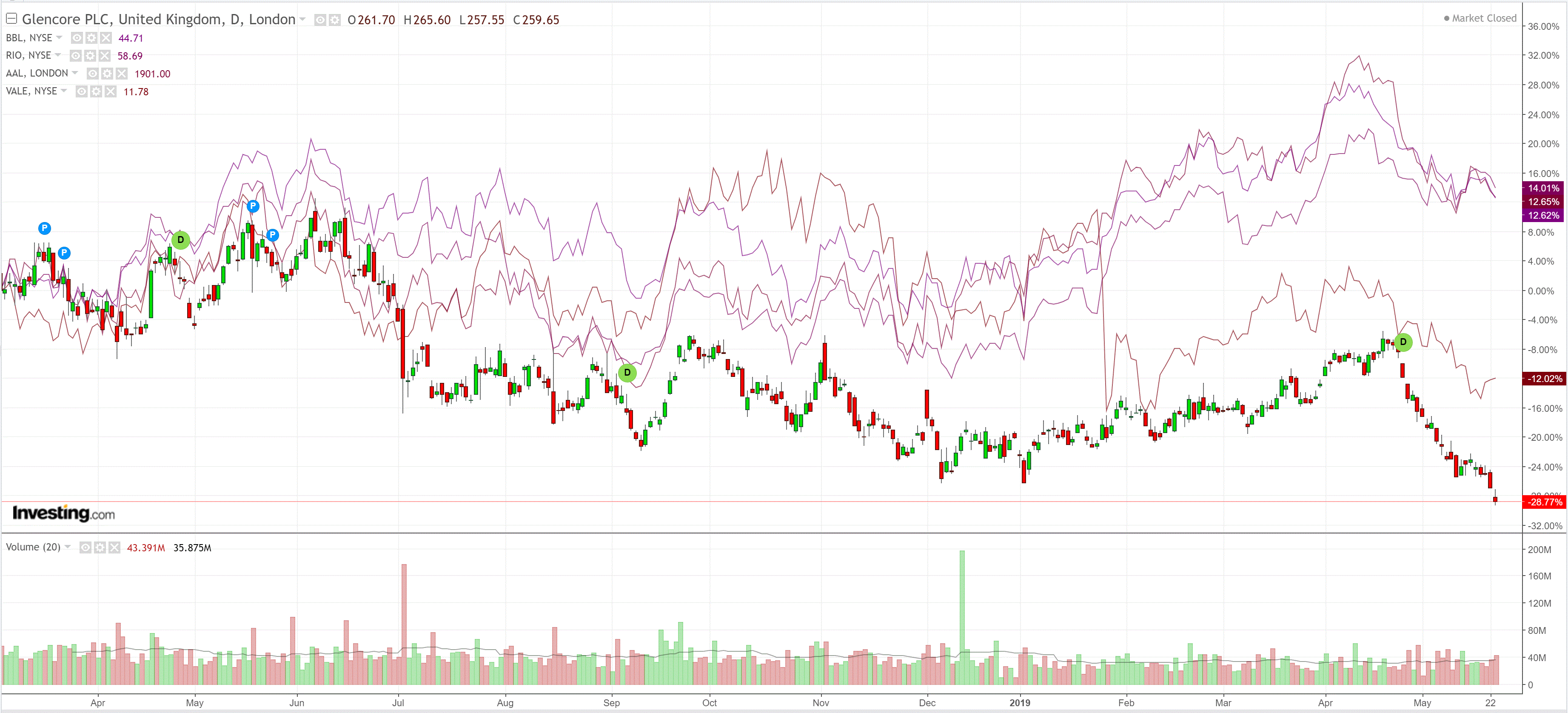 EM stocks belted: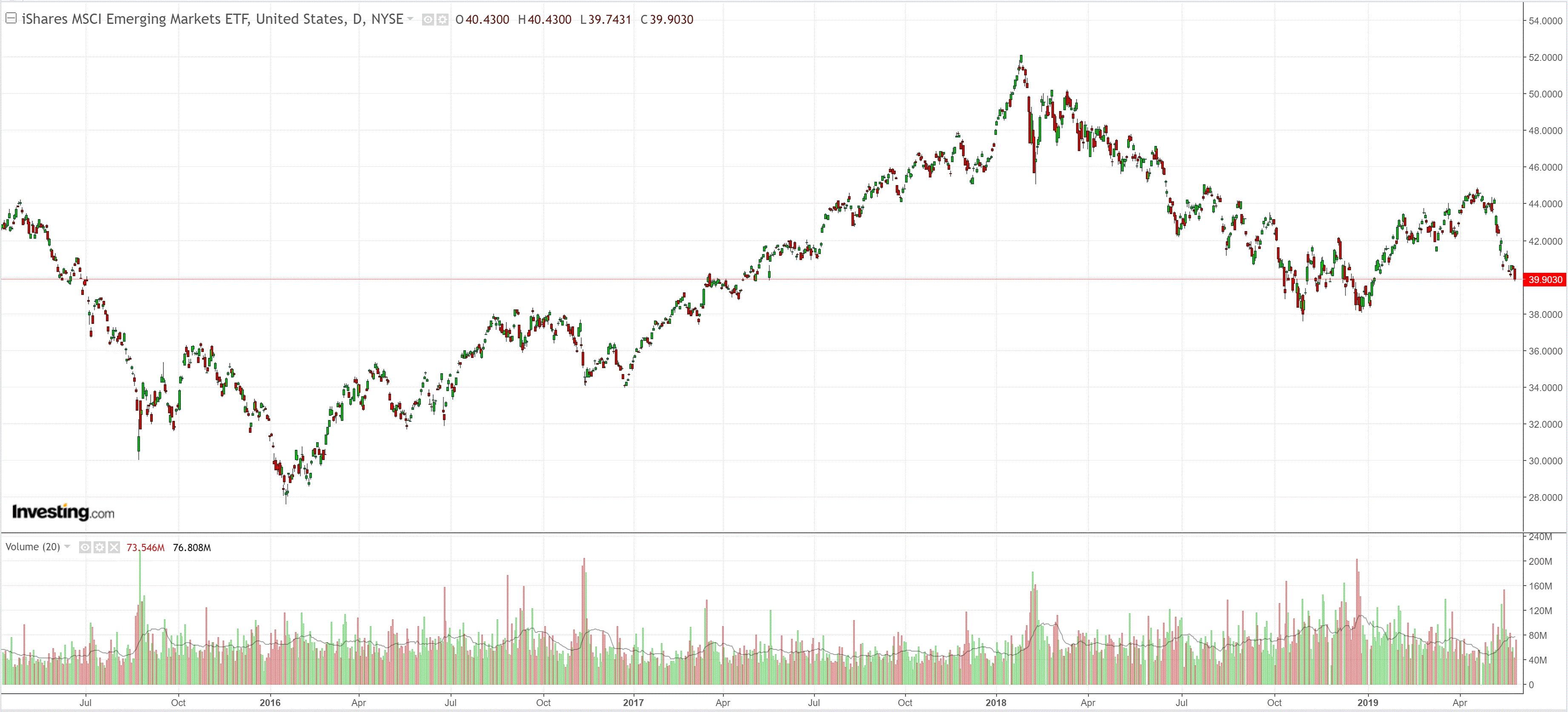 Junk belted: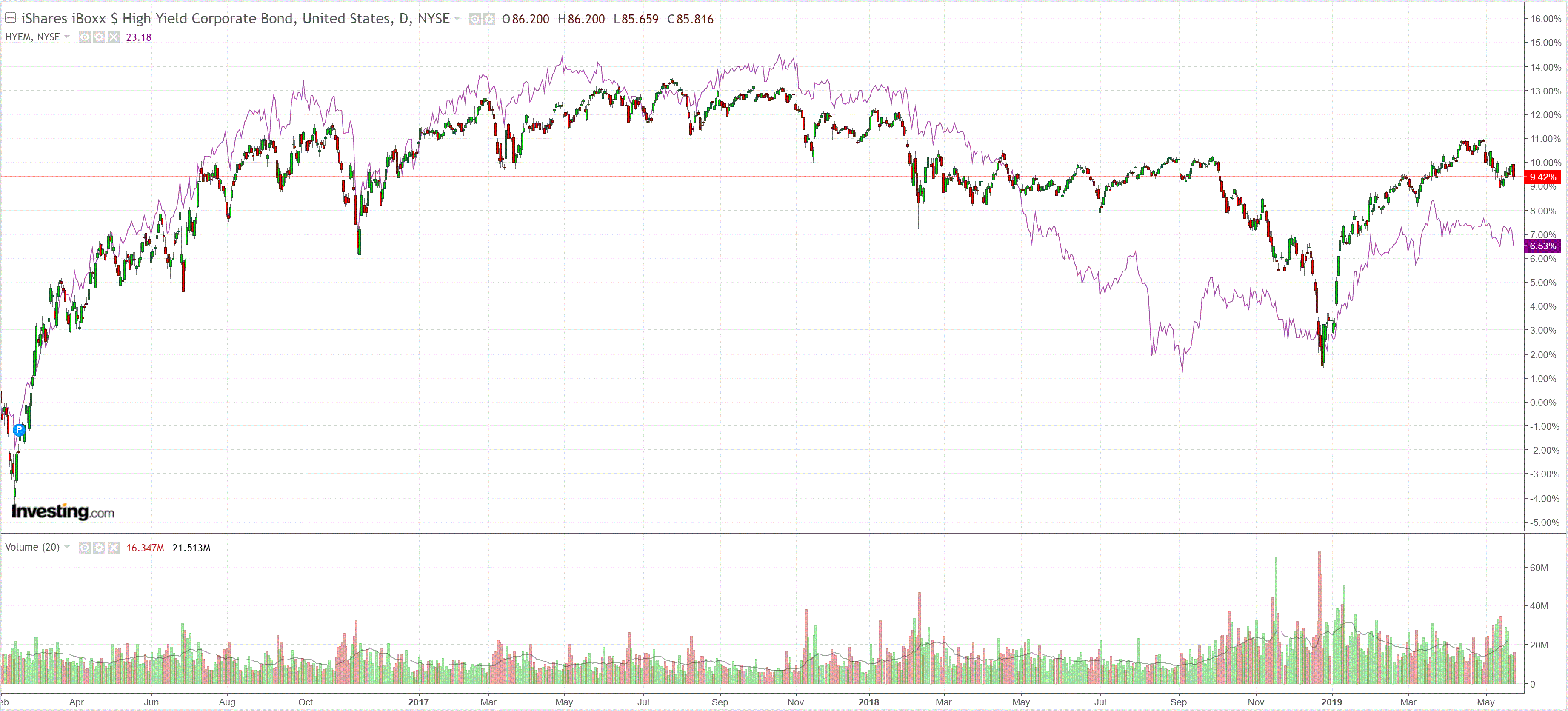 Treasuries soared: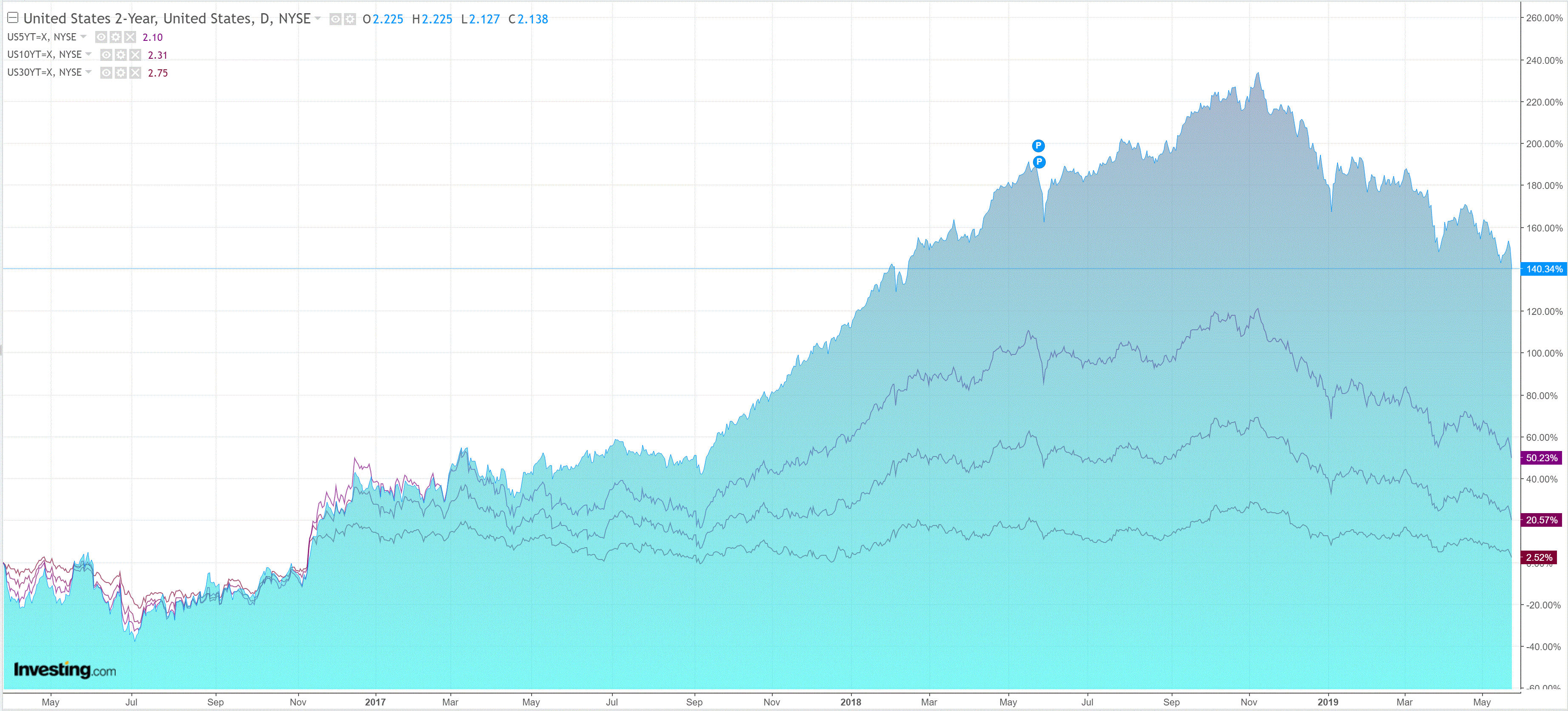 Bunds soared: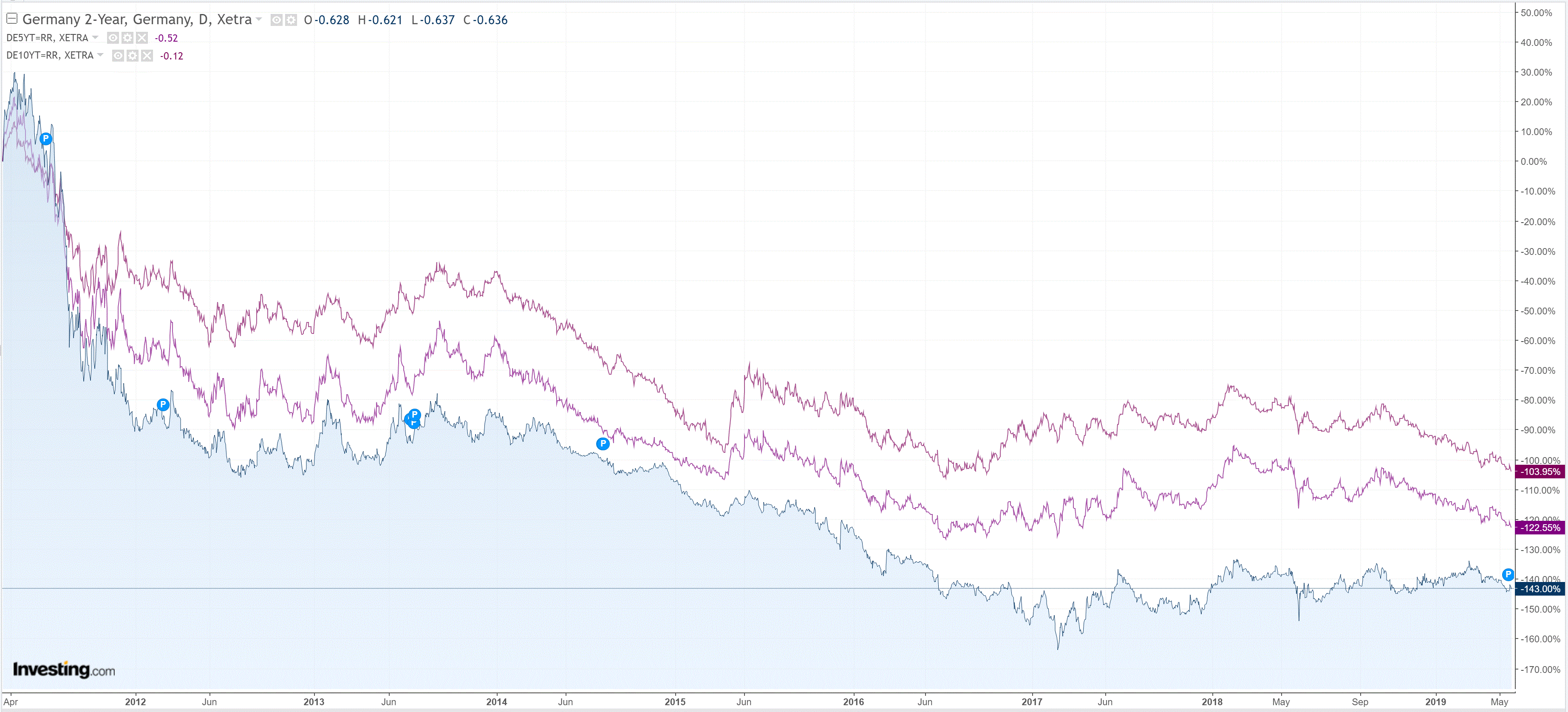 Aussie bonds soared: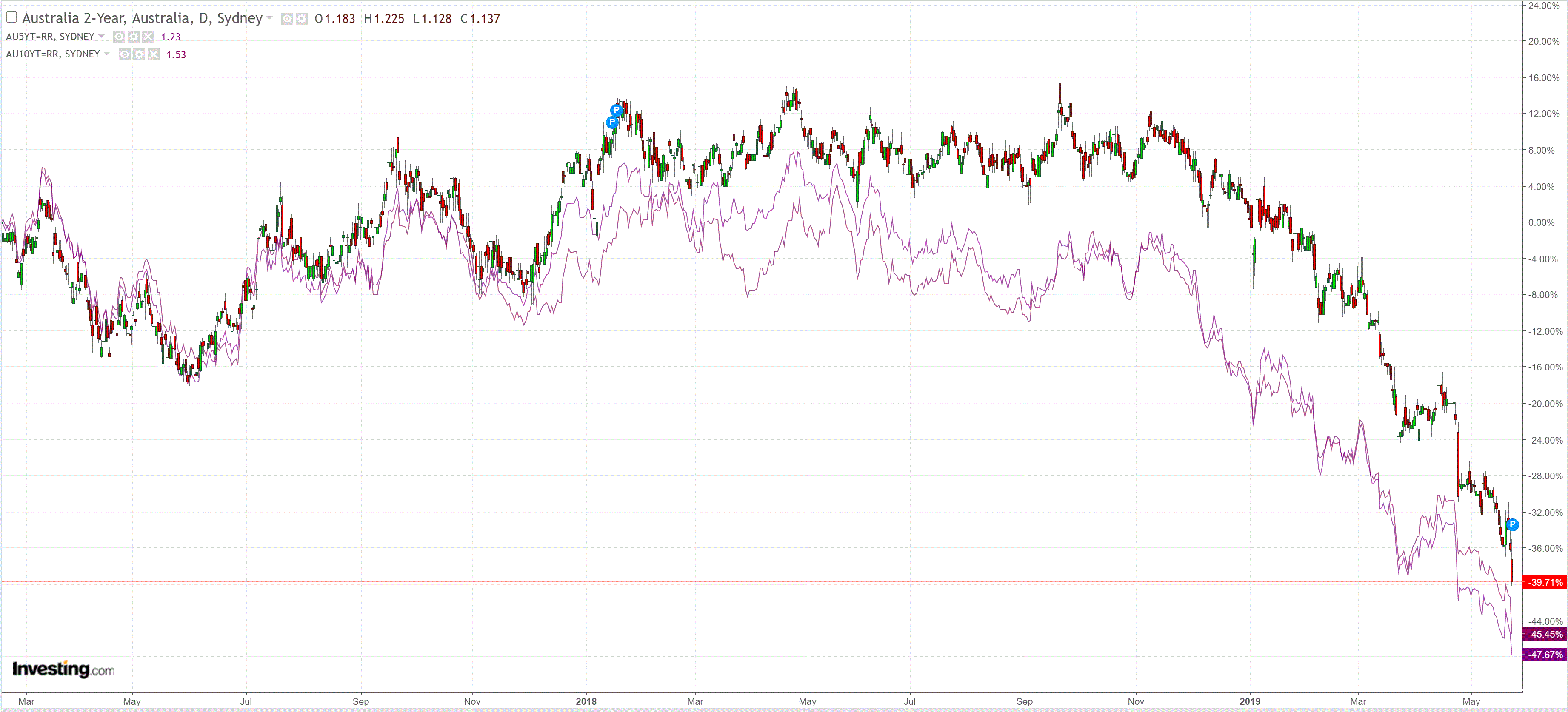 As stocks were belted. Those short term head and shoulders, and long term double top, patterns are ugly as sin: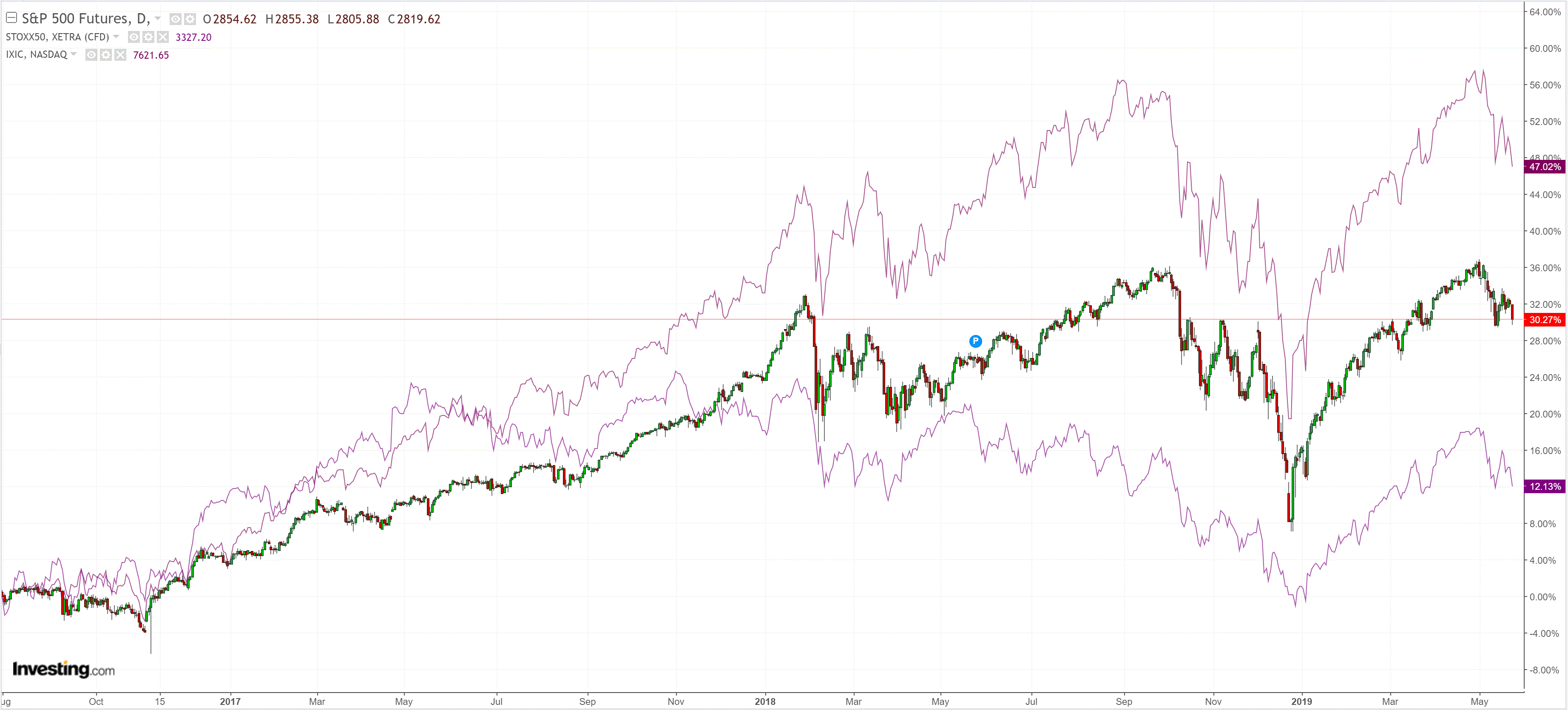 Trade war news was limited but hopes for any G20 rapprochement were hosed at the SCMP:
"Given the current conditions, what can really come out of the G20?" said Zhang Yansheng, the chief research fellow at the state-backed China Centre for International Economic Exchanges think tank, at a government-arranged press briefing on Wednesday. "We in the East need to save our face whereas the Americans have complete disregard for that. I think we need to wait and see."

While Zhang's agency is not directly involved in planning Xi's overseas trips, his comments suggest that Beijing is not in a rush to arrange a formal sit-down summit between the two leaders as they did in Argentina in December, playing down expectations that Trump and Xi are likely to meet next month to break the impasse in the trade talks.
US data was pretty good with new homes sales strong: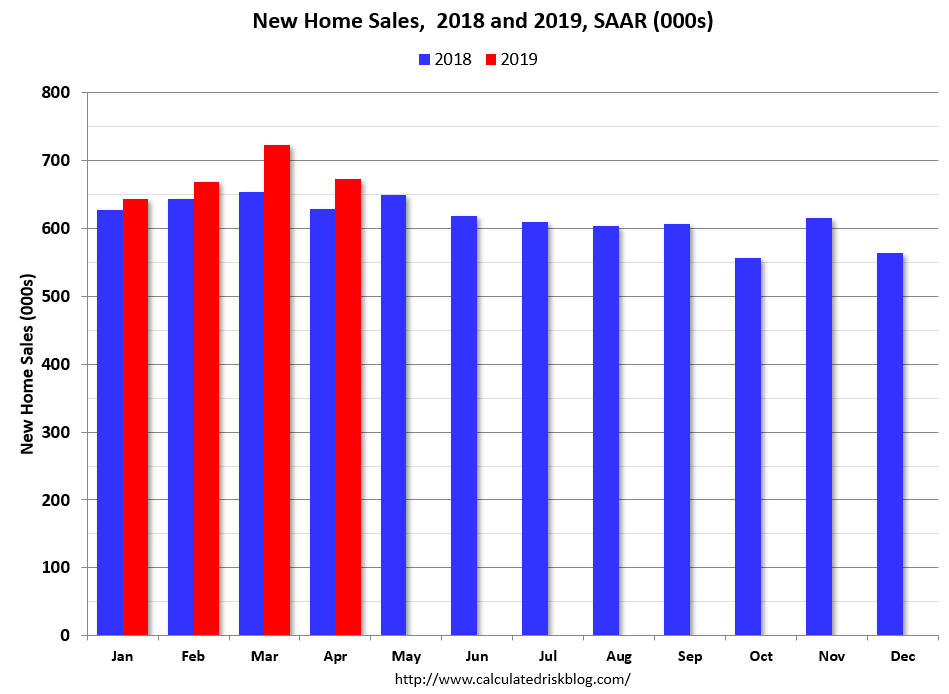 Unemployment claims strong:
Kansas City Fed OK:
The month-over-month composite index was 4 in May, similar to a reading of 5 in April but down from 10 in March. The composite index is an average of the production, new orders, employment, supplier delivery time, and raw materials inventory indexes. Growth continued to grow modestly at most durable and nondurable production plants, with stronger growth for food, plastics, and metals products. Most month-over-month indexes slowed slightly in May but remained positive, with production, shipments, and new orders indexes all decreasing. In contrast, the employment index rebounded from 2 to 5, and both inventory indexes also increased. Most year-over-year factory indexes showed little change, with the composite index inching higher from 22 to 23. The future composite index also edged up, moving from 11 to 12, and most future factory activity indexes remained stable or moved slightly higher.
But the market was spooked by a weak flash PMI:
▪ Flash U.S. Composite Output Index at 50.9 (53.0 in April). 36-month low.

▪ Flash U.S. Services Business Activity Index at 50.9 (53.0 in April). 39-month low.

▪ Flash U.S. Manufacturing PMI at 50.6 (52.6 in April). 116-month low.

▪ Flash U.S. Manufacturing Output Index at 50.8 (52.7 in April). 35-month low.
Not that Europe was much better:
▪ Flash Eurozone PMI Composite Output Index(1) at 51.6 (51.5 in April). 2-month high.

▪ Flash Eurozone Services PMI Activity Index(2) at 52.5 (52.8 in April). 4-month low.

▪ Flash Eurozone Manufacturing PMI Output Index(4) at 49.0 (48.0 in April). 3-month high.

▪ Flash Eurozone Manufacturing PMI(3) at 47.7 (47.9 in April). 2-month low.
This is not news to me. I expect the US to slow. Increasingly, enough for the Fed to ease as well. It's hard to avoid the message being sent by the US bond market that rate cuts are coming.
As it is priced, this will place upwards pressure on the AUD. But given it will take further trade war spooking in the equity markets first, the downside case remains for the AUD before any Fed move. The market is sending all of the usual early warning signals that that pain is coming with oil and high yield debt breaking down.
Most interesting for Australia, if this really gets going then it is going to land like an anvil upon the housing bust before it can gain any stimulus foothold.
In which case, all bets will be off for RBA action and the AUD.
Latest posts by David Llewellyn-Smith (see all)