Via Westpac:
Tuesday's RBA Board meeting has taken on extra importance given the surprise RBNZ decision to switch to an easing bias. While we do not expect a similar shift, there is a significant dovish market contingent impatient for the RBA to capitulate, so price action will be highly sensitive to the Governor's Statement and we expect the 6bp of rate cuts factored-in for the May to be pared back.

The other major risk event is Tuesday's 2019-20 Federal Budget which will basically mark the start of the election campaign. The Government will be keen to demonstrate its financial management credentials while also announcing spending and tax cut measures aimed at improving its chances of winning the Election, which is expected to be announced by the weekend.

In recent years the Budget has not been a major market mover but there is some scope for that to change. If the Government were to attempt to close the current polling gap with a large stimulus that spends one-off windfalls and locks in long term structural fiscal imbalances for short term purposes, there may be a more negative response. The current longheld base case for the bond market is that future gross bond issuance will fall significantly. So surpluses are clearly a positive, but already in the price. So, the government's tax and spending policies could be seen as a negative.

Given how much the market has already factored-in for the RBA profile, we therefore see a bearish skew to near term market outcomes. The curve should steepen under that scenario as well.

In addition, should the announced stimulus be large enough, the question would then arise as to the implications for monetary policy. In our view, there are sufficient uncertainties around the tax cut implementation schedule that that any paring back of rate cut expectations would be minimal.
The RBA should definitely shift to an easing bias today. It's been given the perfect cover by the RBNZ. The market is not expecting it, either, so that would provide bang for its buck. Especially since it would make a nice one-two punch with the Budget to reassure households that they are supported.
Yesterday's NAB survey was plenty poor enough to give it the go ahead:
Still, it did give the glass 20% full brigade a little lift in employment intentions and the RBA has been very deluded.
I'll punt and say it will shift today but I wouldn't bet on it!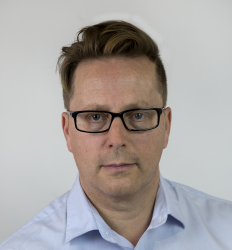 Latest posts by David Llewellyn-Smith
(see all)