In what has been labelled by The Age as "Migrants to the rescue of Victoria's economy", the secretary to the Victorian Department of Treasury and Finance (DTF), David Martine, has delivered his April Economic Update, which admits that record population growth is a key driver of the state's purported economic success:
Victoria's economic growth is being partly driven by strong population growth. Over the year to the September quarter, Victoria's population grew by 2.2 per cent, above national population growth of 1.6 per cent.

Net overseas migration made the largest contribution to Victoria's population growth, adding 84 800 persons over the year. Victoria's share of national net overseas migration was 35.3 per cent, significantly higher than Victoria's population share and well above the historical average.

Net interstate migration remains strong and added 14 000 persons over the year, although this was 2 400 persons lower compared to the previous year.

Regional population growth was driven by Greater Melbourne with an increase of 119 400 persons (+2.5 per cent) in 2017-18, compared with regional Victoria rising by 19 600 (+1.3 per cent). Geelong was the fastest growing area in regional Victoria with population growth of 2.7 per cent…
What is not mentioned by Mr Martine is that this population deluge is delivering Victorians a profitless boom.
In addition to creating a constant shortage of housing and infrastructure, leading to woeful housing affordability and countless hours lost in gridlock, per capita GSP growth in Victoria has been terrible, growing by just 3.5% over the decade to June 2018: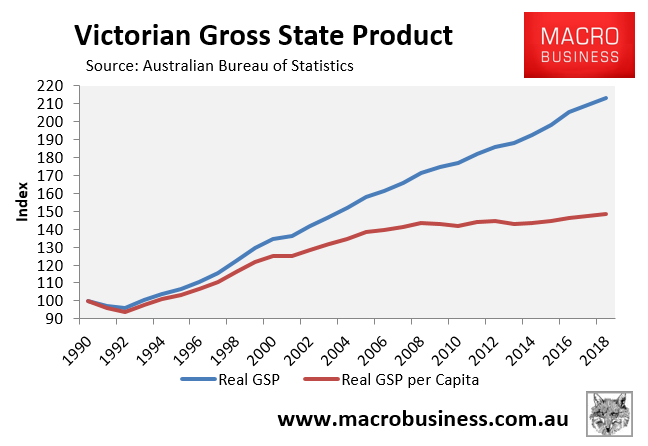 The growth in real per capita state income has also been the weakest in the nation, rising by only 4.2% over the same period: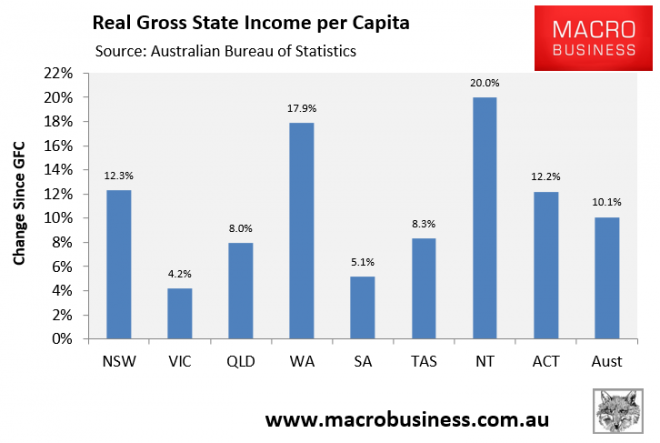 Whereas Victoria's gross Household Disposable Income per Capita was the lowest in the nation as at June 2018: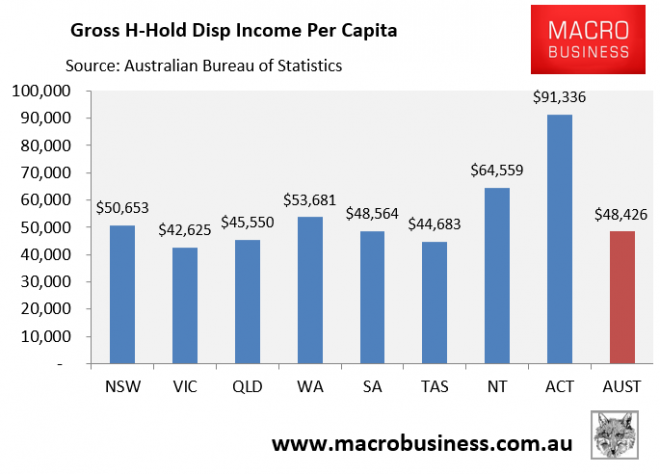 To add insult to injury, the hoards of imported consumers have blown a massive trade deficit, which has growth roughly five-fold this century as the state's population has exploded: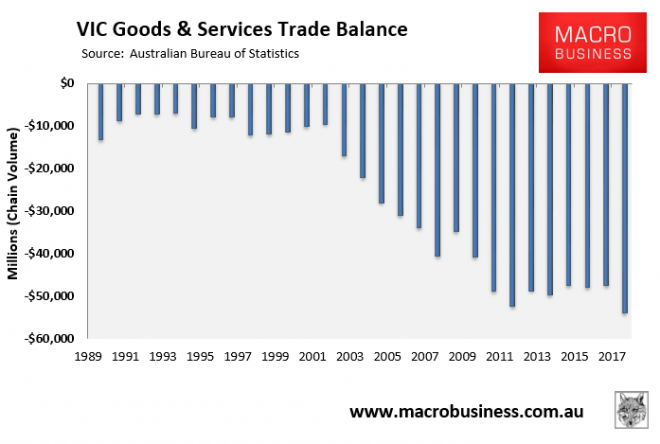 Victoria's ponzi growth model is like a dog chasing its tail: as soon as the population growth stops, so does the growth in consumption, services and construction that it creates, raising a big question mark over the sustainability of the state's economy.
How will the Victorian Government create an economy that is based on real and sustainable growth, which actually improves the living standards of the incumbent population?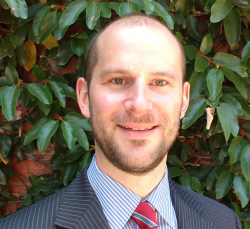 Latest posts by Unconventional Economist
(see all)