Another bank profit warning:

UBS remains highly skeptical:
…underlying trends are likely to remain very soft and deteriorating: (1) Volume growth should continue to slow as the credit squeeze continues and banks move to improve expense verification (reduced reliance on the HEM benchmark). (2) A bounce in NIM is expected following mortgage repricing. But how much of this is competed away, or be hit by mix and switching? Will the sharp fall in the BBSW ease NIM pressure in 2H19E?; (3) Trading income and banking fees are likely to remain under pressure; (4) Will the banks provide guidance on costs following media reports? This is a clear area of upside, but will it just end up being passed through to customers?; (5) Signs of deterioration in the credit cycle. Too early yet? The market will be watching this closely. 6) Capital generation should be solid, but NZ is a material overhang. We expect all the banks to maintain their dividends given pressure to release franking credits before a potential change in Government. However, dividend cuts are increasingly likely (esp NAB) given NZ, remediation and asset quality.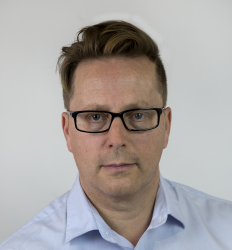 Latest posts by David Llewellyn-Smith
(see all)