There's one at Domain:
The key economist cited in the election row on climate change has doused fears of a major blow to growth from deeper cuts to greenhouse gas emissions, saying the impact would be a "small fraction" of the economy by 2030.

Australian National University Professor Warwick McKibbin said federal government policy to reduce carbon emissions would subtract about 0.4 per cent from the economy by 2030 under the two main targets being put to voters.

"Relative to what the size of the economy would be, the impact is a small fraction," Professor McKibbin said.
But there's another one cited by Paul Kelly at Realestate.com:
Interviewed by The Weekend Australian, internationally recognised economist Warwick McKibbin criticises both sides for inadequate emissions reduction policies — but he says the Opposition Leader's pledge to use international carbon permits to ensure there is no economic cost differential with the government is "completely uncertain" as a proposition. This knocks out the core justification used by Shorten this week to defend the economic cost of his climate change policies.

Labor has not done the analysis or the modelling of the economic impact of its 45 per cent 2030 emissions reduction target, announced three years ago.

The upshot is that it has relied on the 2015 McKibbin analysis commissioned by the Department of Foreign Affairs and Trade, with the economist telling The Weekend Australian he is "surprised" Labor has not spoken to him despite relying on his work, now four years old and subject to substantial price changes in the marketplace since then.
It's not really the good professor's fault. Both points are right and the respective media outlets put their own spin on it. Carbon permits are a cheap way to address mitigation. But, yes, the price will probably rise.
Once you lose the false binary, the real point to make here is that there is a cost to climate change mitigation and carbon trading is the cheapest way to do it.
End of story.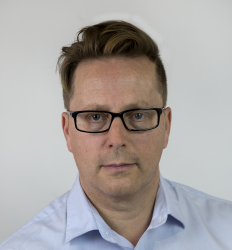 Latest posts by David Llewellyn-Smith
(see all)