SQM Research has released its rental vacancy series for February, which revealed no change in the national vacancy rate over the month or year:

Over the year, increases in vacancies were recorded in Sydney (+0.8%), Melbourne (+0.2%), Canberra (+0.3%) and Darwin (+0.1%), whereas Brisbane (-0.7%), Perth (-1.2%), Adelaide (-0.3%) and Hobart (-0.2%) recorded falls in vacancies.
Turning to asking rents, the picture remains two-speed, with annual asking rents rising in Canberra, Hobart, Melbourne, Adelaide, Brisbane and Perth, but plummeting in Sydney and Darwin, and negative across the combined capitals: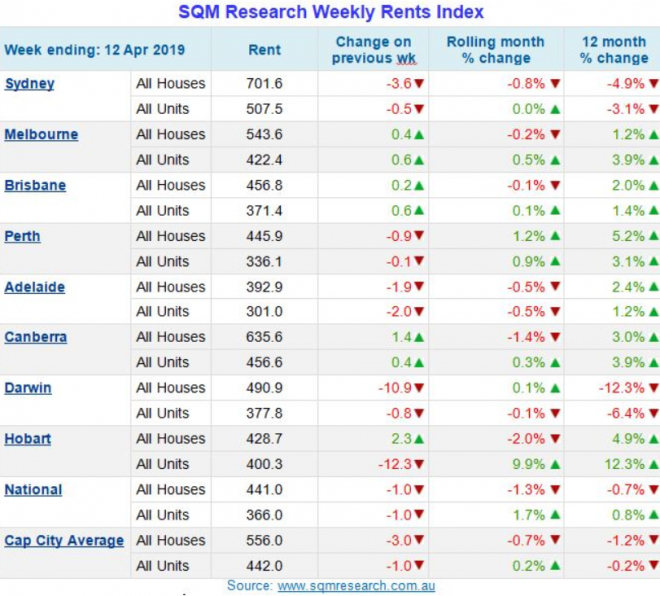 Commenting on the results, SQM managing director Louis Christopher noted that vacancy rates would lift over 2019 as the deluge of apartments under construction come onto the market:
For the major east coast capital cities, although the latest results show a tightening of vacancies and steady rents over the month and the near term, the expected influx of new construction completions and the uncertainty around the Federal election are likely to contribute to increased vacancies and downward pressure on rents.

For the record, Australia's national vacancy rate has not exceeded 3% since SQM Research began collating vacancy rate data in 2005. With Sydney's vacancy rate already hovering at 3.1%, Darwin at 3.7%, Brisbane and Perth not too far behind this mark and with new construction completions set to rise over 2019, this may well become a reality towards the end of the year.
More bad news for Australia's negatively geared landlords, but great news for renters.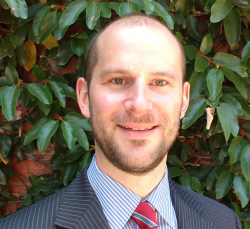 Latest posts by Leith van Onselen
(see all)