With the election campaign in full swing, Prime Minister Scott Morrison suddenly cares about traffic congestion across Melbourne:
More than $150 million of 'congestion busting' road projects in Melbourne will be announced by the Coalition on Monday.

The Morrison government says the $154 million investment will help ease gridlock across the city and make life easier for motorists…

"Busting congestion is especially important for residents in Melbourne's east and these projects will help people get home sooner and safer and fix local traffic headaches," Prime Minister Scott Morrison said…

The Coalition says congestion in Melbourne is worse than that in Sydney and the total cost of congestion in Australia's capital cities is estimated at $25 billion per year, expected to reach $40 billion by 2030.
Hilariously, this month's Federal Budget projected a big increase in net overseas migration (NOM) over the next four years:

With Victoria (primarily Melbourne) projected to add an insane 650,000 people over the next four years (i.e. 163,000 people a year):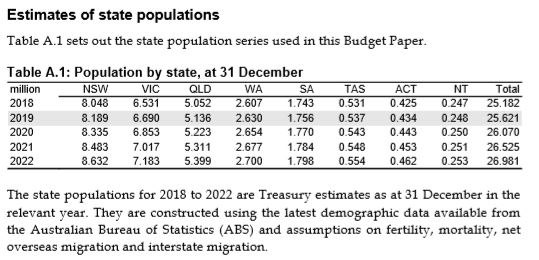 Obviously, such extreme population growth will lead to a big increase in traffic congestion.
If Scott Morrison is truly concerned about congestion, there's a simple solution: slash immigration.
But please, stop pretending to care.