Back in December, the Coalition's controversial $840 million Youth-Jobs PaTH program – to prepare, trial and ultimately hire young Australians – was ridiculed at Senate estimates for its abysmal failure to shift younger Australians from welfare into work:
The new figures show the $840 million program is falling short of its aim of getting 120,000 vulnerable Australians into job placements over four-years, with only 36,290 securing a placement over the first two years of the program, costing taxpayers $14,393 per internship so far…

The figures show of the 36,290 interns, only 2918 were employed with their host business following their internship. Of those, 2062 were employed with the assistance of a "Youth Bonus wage subsidy," a taxpayer funded business grant to encourage employers to keep the interns on the books…

Interns receive $200 a fortnight by the government on top of their Centrelink payment. Businesses receive $1000 for every intern they train, but do not have to pay wages for the up to 50 hours a fortnight an intern is eligible to work.

Interns Australia has raised concerns the program normalises internships and free work in sectors such as retail and hospitality… The figures show cafes and sales are the two largest employers under the program…
In the ultimate indictment of this program, now it has been revealed that fast food chain Hungry Jacks has received $176,000 in subsidies from taxpayers to employ interns to flip burgers:
The government has paid fast food chain Hungry Jack's at least $176,000 to take on interns under a program in which young people are paid as little as $4 an hour.

The fast food store is a host organisation with the PaTH internship program, a voluntary government program for unemployed Australians aged 17-24. Internships last from 4 to 12 weeks, with interns working up to 25 hours per week. Companies that host interns get a $1,000 "incentive payment" for each intern they take on.

The government pays interns $200 a fortnight, or as little as $4 an hour, on top of their welfare payments. Host organisations can also receive the youth bonus wage subsidy of up to $10,000 for each intern they later employ.

At the end of January, 176 young Australians had done PaTH internships with Hungry Jack's, and nearly 4 in 5 (79%) ended up employed by the fast food company…

Other PaTH interns have found themselves filling shelves. 127 interns at 25 different companies — including supermarket giants Coles and Woolworths — have had "shelf filler" in their occupation description…
Let's be honest, the PaTH scheme was never an employment policy, but rather an industry subsidy for slave labour.
Consider PaTH from an employer's perspective. They get a free kick as the Government is not only the one paying the intern, but the employer also receives $1,000 up front for employing the intern without the need to worry about sick days, annual leave or penalty rates. Then if the intern is offered a job, the employer receives another payment of $6500 or $10,000 from taxpayers. What a deal!
Why would an employer hire a young worker on a casual basis when they can effectively get paid to take on an intern and pay them $4 an hour to flip burgers, pull beers or make coffees?
The evidence on these types of programs also shows that employers will generally substitute a worker receiving a wage subsidy for another worker who would otherwise have been hired. Therefore, PaTH is unlikely to generate extra employment and merely represents a free gift to corporate Australia courtesy of the taxpayer.
PaTH is unambiguously poor policy that institutionalises labour exploitation. It must be abandoned by the incoming Labor Government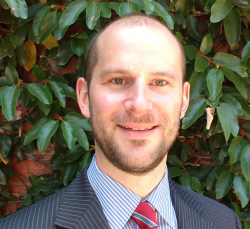 Latest posts by Unconventional Economist
(see all)