The last of the major four banks has joined the credit standards crunch, NAB via AFR:
…From next Monday it will introduce a debt-to-income ratio to improve understanding of the borrowers' full financial circumstances by considering existing long- and short-term debt commitments.

Total debt may consist of a new loan limit, existing home loans, lines of credit, credit cards, overdrafts, personal and business loans, tax office debt and family loans.

…The bank has written to intermediaries "encouraging detailed conversations" to check on spending. This could include cancelling unused credit cards or line of credit facilities, and including additional income such as dividends, bonuses and overtime.
There is much more at the piece. This appears also to be preparation for the next tranche of macroprudential tightening, comprehensive credit reporting, which is likely to include DTI caps around 6x. NAB is still saying 9x but that really is crazy.
The credit crunch rolls on. More from Westpac too:
RAMS Home Loans, which is owned by Westpac, has angered mortgage brokers by withdrawing a low doc loan popular with self-employed borrowers.

…Edwin Almeida, property specialist with Ribbon Property, said: "A lot of mortgage brokers are upset. These loans constituted 50 per cent of their loan book."
Citi can see where it is headed:
"Our base case (for the industry) assumes flat dividends," Citi analyst Brendan Sproules said.

"Low risk-weighted asset growth will continue to enable high payout ratios while delivering neutral capital outcomes, and the absence of a pick-up in risk-weighted asset growth will allow boards to look through one-offs and manage tight capital positions."

The swing factor, though, was likely to be a turn in the credit cycle, as mild events tended to have a significant impact.

A "mild" scenario in which losses peaked at 60 basis points of gross — compared with the 80 basis-point peak in the global ­financial crisis — would result in dividend cuts of 30 per cent for Commonwealth Bank, Westpac and National Australia Bank.
Yep.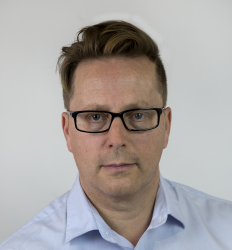 Latest posts by David Llewellyn-Smith
(see all)