Via The Guardian:
The new Northern Australia Development Fund will provide $1bn to tourism projects and "up to $1.5bn" for a new gas pipeline to unlock gas in Queensland's Galilee and Bowen basins and connect the Beetaloo basin to Darwin and the east coast.
Labor said the policy would help Darwin export gas, while increasing supply to Queensland and the eastern seaboard to put downward pressure on prices for gas users.
Jemena has previously mulled this pipeline: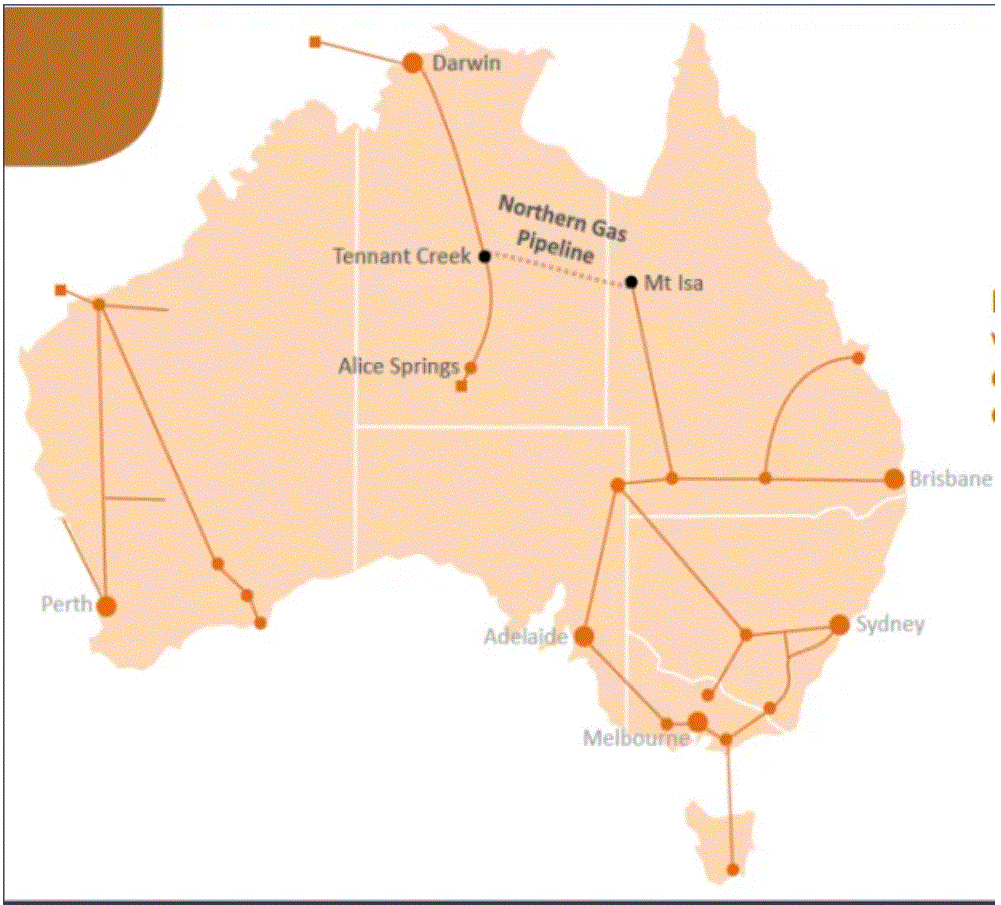 It is supposed to be able to deliver $6Gj gas to Wallumbilla which would satisfy my proposal to put a $5-6Gj cap on domestic reservation. Presumably it would also limit costs for pipelines on other gas given NT gas would likely displace VIC and SA gas at Curtis Island.
I'd rather see the public fully fund and retain ownership of the pipeline given it will act as an implicit price regulator for east coast gas. Sadly, many of the Beetaloo reserves are controlled by the extant gas cartel. There is also an issue of large Chinese ownership of the reserve. So it doesn't change any arguments vis-a-vis the need for reservation.
The Beetaloo reserve is potentially huge, though uncertain given drilling is still underway, and resistance to the fracking needed could also prove an obstacle, like elsewhere. Though at least being remote it won't upset the NIBMYs.
This is potentially an excellent development.