See the latest Australian dollar analysis here: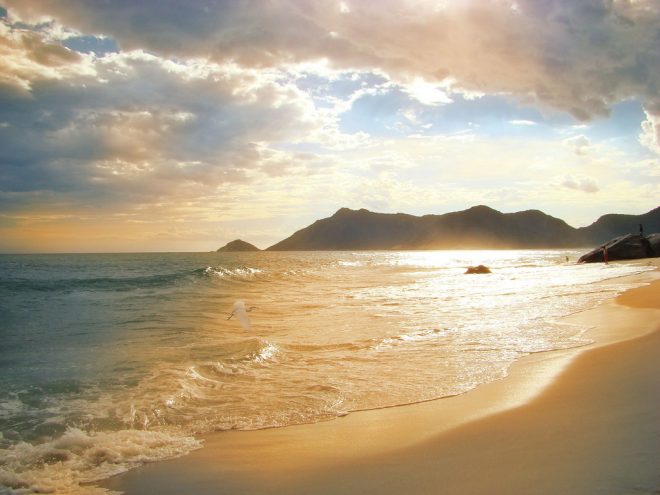 Its a mixed reaction across risk markets here in Asia after the dip in stock markets overnight with Japanese stocks the only bourses in retreat, while undollar assets like gold, Aussie and Kiwi all advance against the USD.
The Shanghai Composite has closed up a couple of points to 3240, starting in the red but still unable to gain any headway following the long weekend break. The Hang Seng Index has had another slip, down 0.2% but still well above the 30,000 point level, closing at 30100 points even as this overextended rally takes a breather: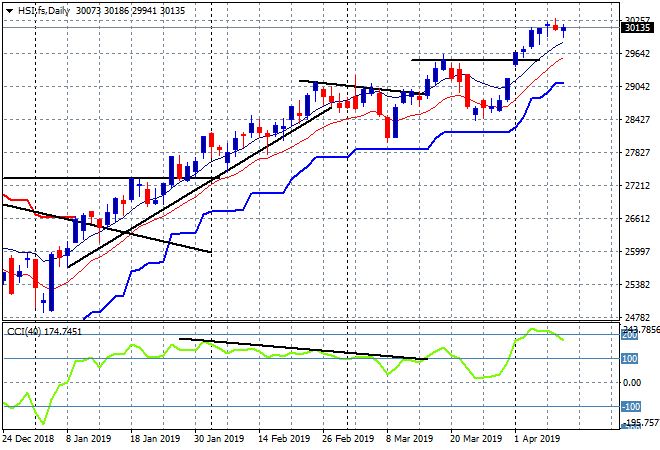 US and Eurostoxx futures have lifted slightly going into tonight's session, with the four hourly chart of the S&P 500 still showing a respect of trailing ATR support at the 2880 point level, but resistance above 2900 points is still too strong: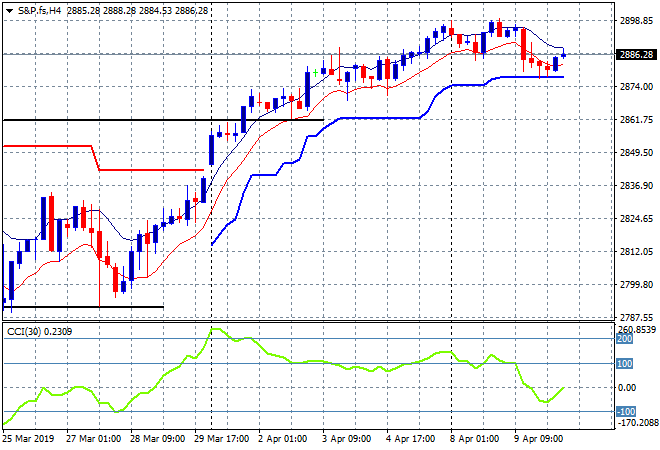 Japanese stock markets continued their retreat, with the Nikkei 225 closing 0.5% lower to 21687 points, now forming a bearish double top pattern on the daily chart. The USDJPY pair remains defleated here below former trailing ATR support as it bears (sic) down on the 111 handle. The 112 handle was a bridge too far here for the risk-on pair, which may be signalling a potential end to the bull run on other undollar assets: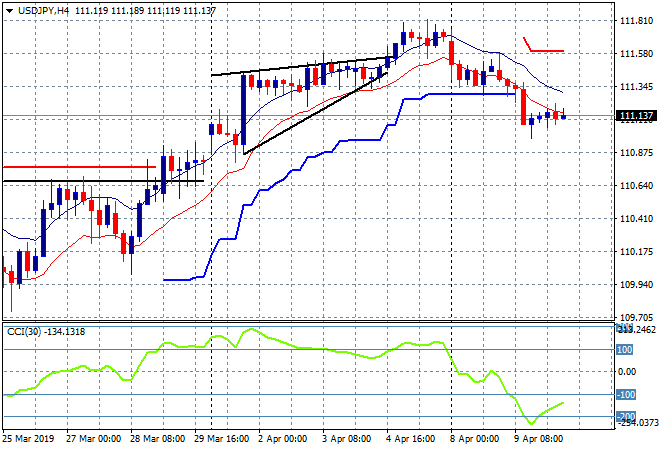 Local stocks had yet another scratch session with the ASX200 lifting just over one point to 6223 points, mainly due to a re-engaging Aussie dollar as a small rally in bank stocks overshadowing a small selloff in mining stocks. The Australian dollar is leaping higher again due to the consumer sentiment print, matching yesterdays high at the mid 71s and looking to break out of a two week long sideways shunt: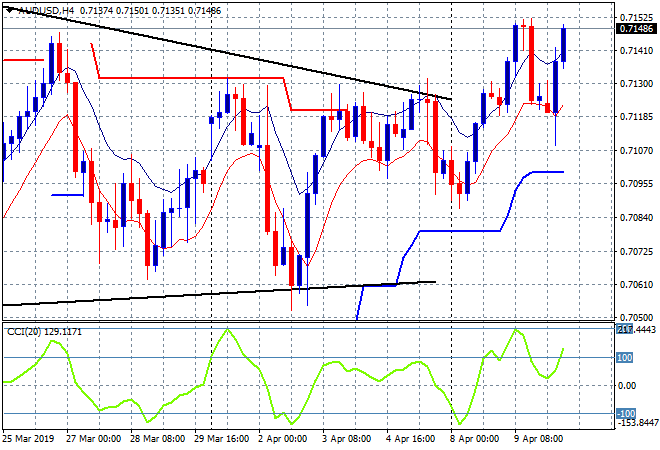 The economic calendar has two market moving events tonight, first the monthly ECB interest rate meeting, then US CPI for March followed by the latest FOMC minutes and the DOE oil inventory report.
Latest posts by Chris Becker (see all)