Via The Australian:
Bill Shorten will impose an ­aggressive pollution cap on ­industry and business if elected, in a bid to meet Labor's ambitious climate change targets, and will push for half of all new cars sold in Australia to be electric within a decade.

On the eve of the federal budge­t, the Opposition Leader will today unveil the party's controversial climate change policy, repeat­ing Julia Gillard's pledge to not introduce a carbon tax but vowing to resurrect the former Labor government's Climate Change Authority.

In an effort to meet its ambitious emissions reduction target of 45 per cent on 2005 levels by 2030 — coupled with a 50 per cent renewa­ble energy target — Labor would significantly expand the Coalition's safeguard mechanism that currently applies to polluters emitting more than 100,000 tonnes­ of carbon emissions a year.
More at the AFR:
The controversial option will be to allow the heavy polluter to offset its emissions through the purchase of relatively cheap international credits, as Opposition leader Bill Shorten indicated last week and which is something the Coalition policy does not allow.

But unlike the Coalition, Labor will not contribute to its emissions reduction target by factoring in the carry over from Australia supposedly exceeding its Kyoto target of cutting emissions by 5 per cent on 2005 levels by 2020.

The government claims the Kyoto target will be exceeded and it will use the credits towards its 26-28 per cent targets. Labor says this is "a dodgy accounting trick".
This is all well and good. But it will be disastrous for Labor unless it first tackles the real reason for rising power costs. You can't add transport to the power grid unless you are certain that that additional demand won't send prices soaring. And right now it will.
The emerging upper cap for power prices is the utility scale solar plus battery killer app:
But remember that it is gas-fired power that still sets the marginal price in the National Electricity Market during demand peaks. Note that $9mmBtu gas is currently competitive for marginal cost electricity. It will take a decade and more for it to be displaced from this position even if renewable plus battery costs keep falling at 10% per annum: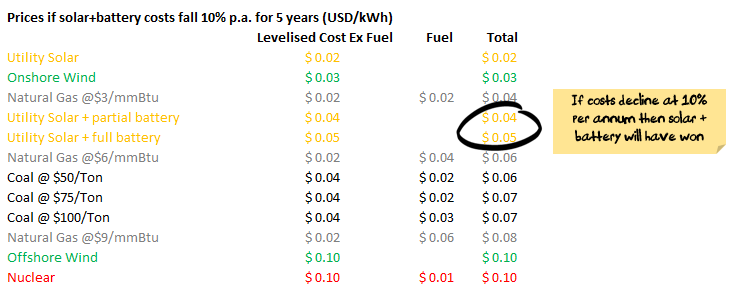 As costs fall there is an obviously a delay in the renewable plus battery roll out unless the ultimate price is brought forward by subsidies.
So, gas will remain the dominant price setter for years to come and this is where Labor runs hard up against QLD LNG. As discussed elsewhere today, the east coast gas cartel is already violating commitments under the ADGSM domestic reservation regime. The resulting gas prices above $10Gj have kept power prices around 150% higher than historical averages at roughly 100MWh. Each $1Gj move in the gas price shifts the NEM price by $10MWh.
Labor has two choices. It can encourage the deployment of LNG imports which today would cause the local price to fall to $6-7Gj but it would also bake in higher costs over the long haul, benchmarking local prices to Asian spot plus a margin. The good news on this front is that the global LNG glut is epic and with us for a decade as US and Qatari gas ramps: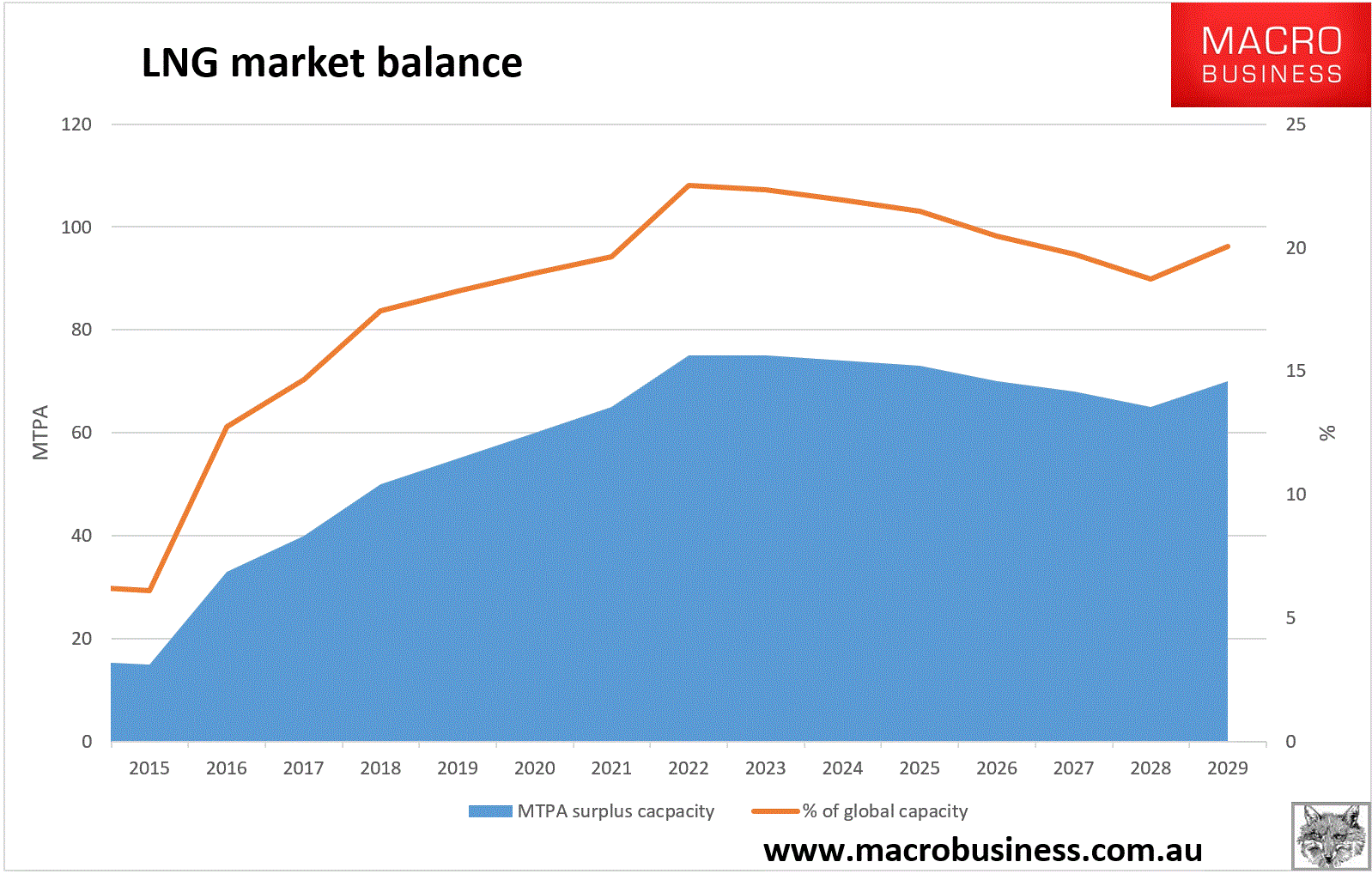 But it will also expose the local energy price to huge currency risk and the AUD is very likely going to fall much further as China slows over the next decade.
Second, Labor can immediately strengthen the Australian Domestic Gas Security Mechanism (ADGSM) to ensure that the local benchmark tracks export net-back. This would drop spot prices to $4-5Gj today. But without an absolute price cap of $6Gj, enforced by a dedicated new regulator that brings complete transparency to gas deals, prices could blow out again if Asian prices do. And I'm not at all confident that without the price cap, contract gas prices will fall at all, given how weak the regulators have proven to be. This approach comes with the political advantage of using the LNP's own policy against it. But if Labor is to strengthen the ADGSM, it can also expect an army of 'businomics' apologists screaming "sovereign risk".
Either way, Labor must confront the gas cartel immediately or its decarbonisation dreams will destroy it before it can draw breath.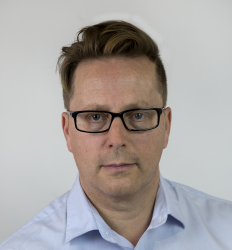 Latest posts by David Llewellyn-Smith
(see all)