Shadow industry minister Kim Carr has flagged the possibility of imposing temporary import quotas on certain products if it wins the federal election, in order to prevent low-cost imports from flooding the domestic market. Carr has also expressed concern that the Trump administration's tariffs on steel and aluminium imports could eventually see exporters redirect low-cost product from the US to Australia. From The Australian:
"We're seeing it in iron and we're seeing with steel, we're seeing it with aluminium, we're seeing it with a range of products," Senator Carr said. "The American government is pursuing its trade agenda, which has profound consequences for Australia. It's a time now when we should have heightened vigilance to ensure that there is not a backwash that overwhelms Australian industry"…

Senator Carr, who would be in charge of the anti-dumping commission if he remains in the job following the election, criticised the Coalition for not using "safeguard" measures that increase tariffs or introduce quotas to combat surges of cheap imports from abroad that disadvantage Australian companies. The temporary tariffs or quotas…
I have mixed feelings about this. While anti-dumping measures can be important to save certain domestic firms from collapse – as we witnessed with SPC Ardmona opposing the dumping of cheap imported fruit and vegetable products – they can also raise firms' input costs (e.g. the price of steel), thereby hampering their competitiveness.
Therefore, Labor needs to tread lightly.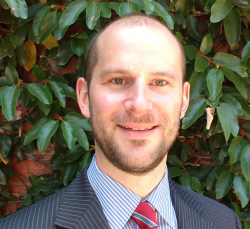 Latest posts by Unconventional Economist
(see all)