The Australian Bureau of Statistics (ABS) has released its overseas departures and arrivals figures for February 2019, which posted new record highs for both international students arrivals as well as total visitor arrivals.
Looking at the aggregate data first, the number of short-term visitor arrivals rose by 4.1% over the year to February 2019, whereas departures also rose by 4.5%: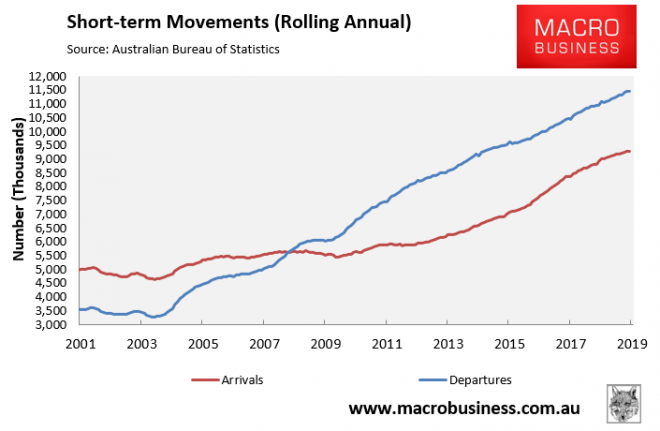 In the year to February 2019, a record 9.29 million inbound visitors arrived in Australia over the year, which was a 68% increase on a decade ago (5.54 million). By comparison, the number of Australians traveling overseas was 11.46 million, which was an 89% increase on 10 years ago (6.05 million).
The ratio of annual arrivals to departures rose to 81.1%, but the rebound appears to be fading: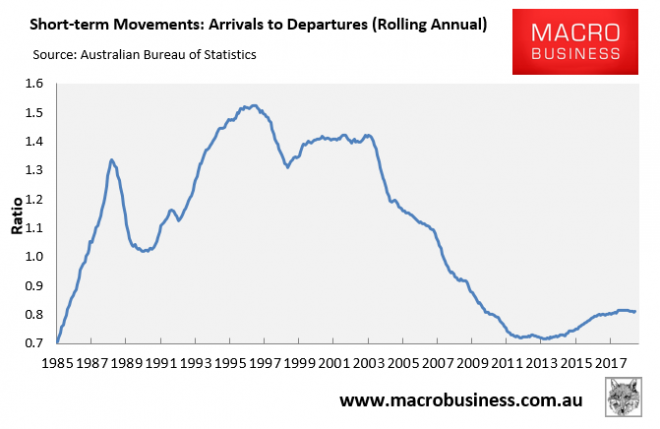 In fact, net short-term arrivals remains heavily in deficit at 2.17 million in the year to February, and is trending down: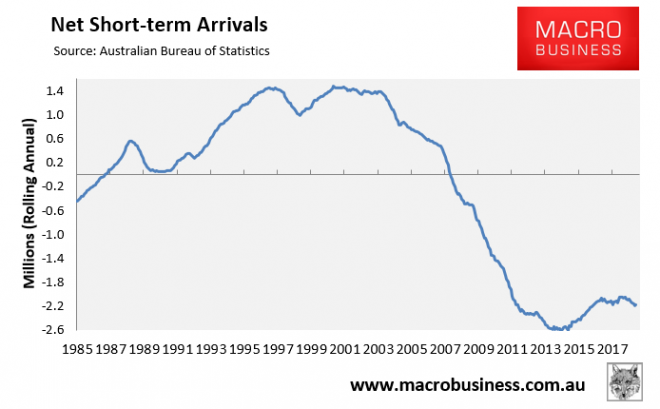 Looking at short-term arrivals by category, you can see that short-term arrivals are dominated by holiday makers and those visiting friends and families: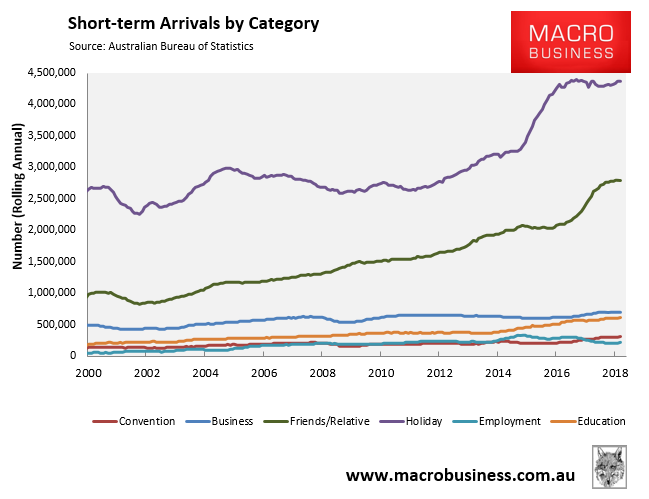 In particular, international student arrivals surged to an all-time high 607,300 in the year to February 2019, up by around 250,000 people since late-2014: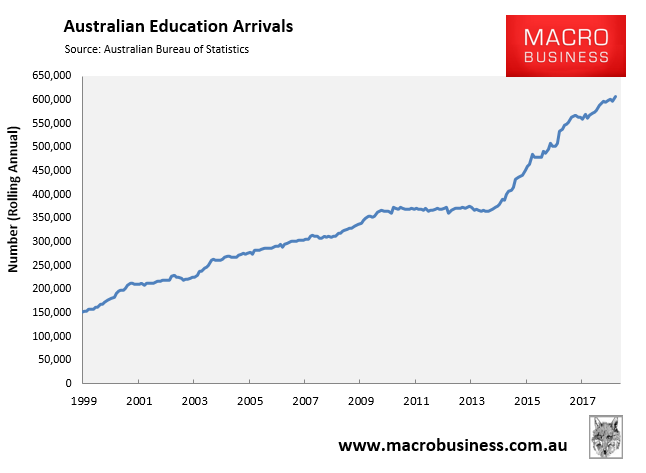 Separate quarterly data from the Department of Home Affairs shows the stock of international students in Australia has risen from around 300,000 in mid-2013 to around 500,000 at the end of 2018: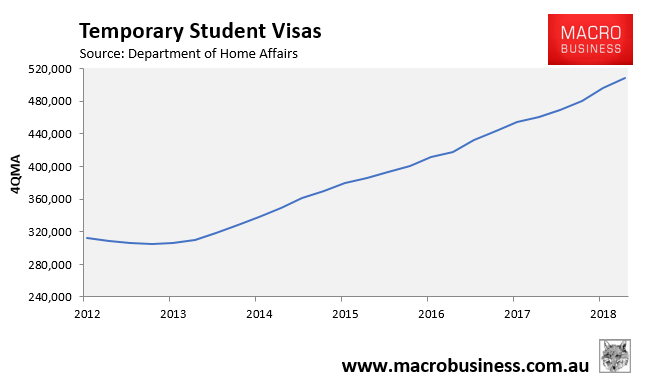 Clearly, international student numbers continue to boom, and this means Australia's universities will continue to be overrun, especially across the 'big four': ANU, University of Sydney, University of NSW, and Monash University: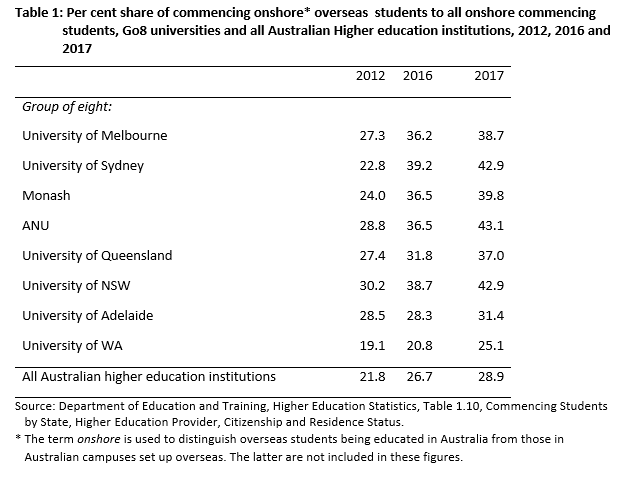 Latest posts by Leith van Onselen (see all)