It certainly got overbought as we know, via Credit Suisse: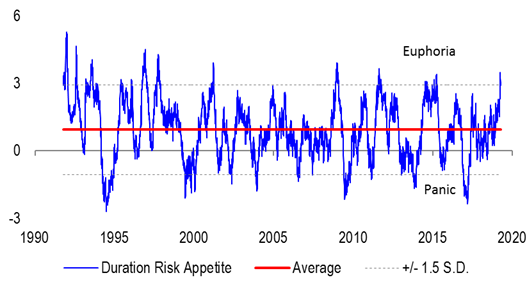 And yields have been rising now for few weeks: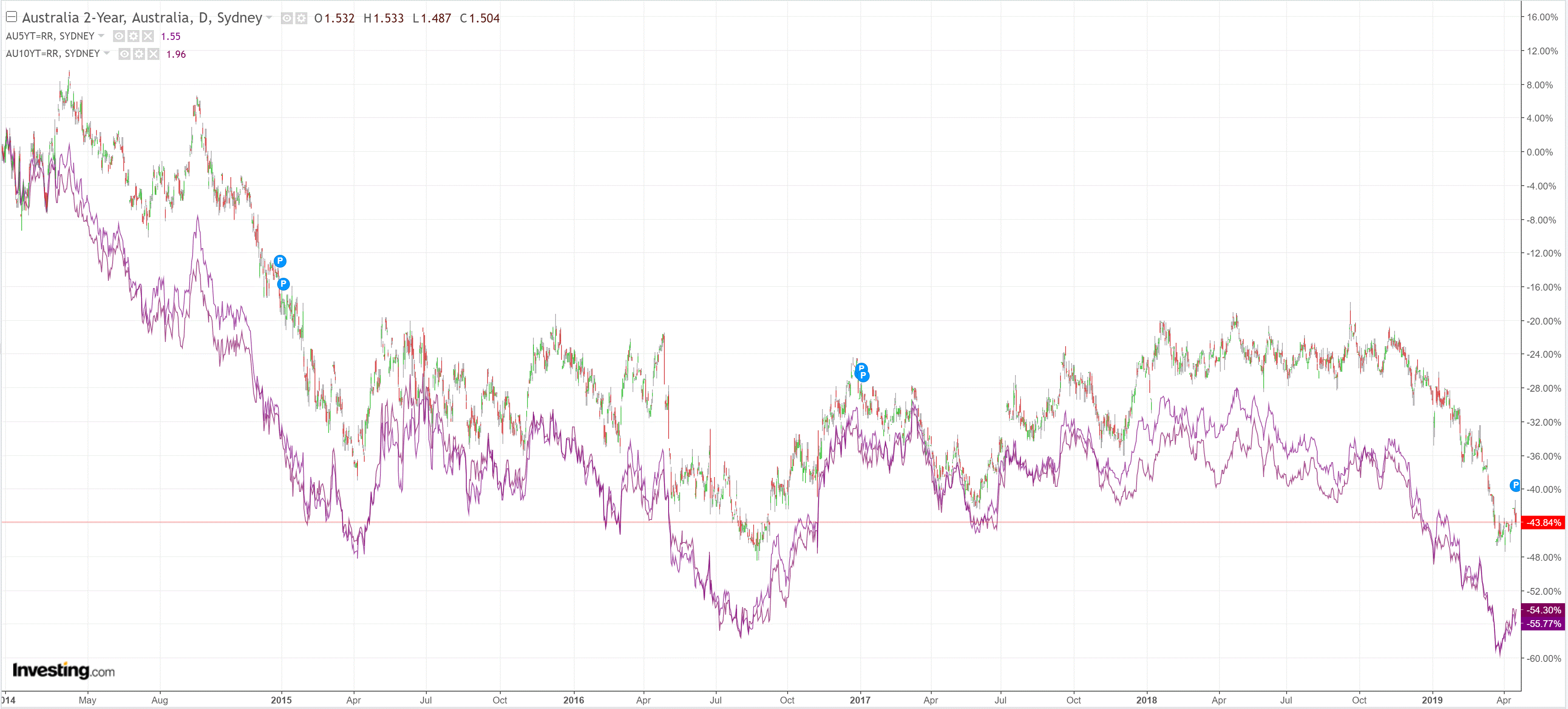 The curve has also steepened a little: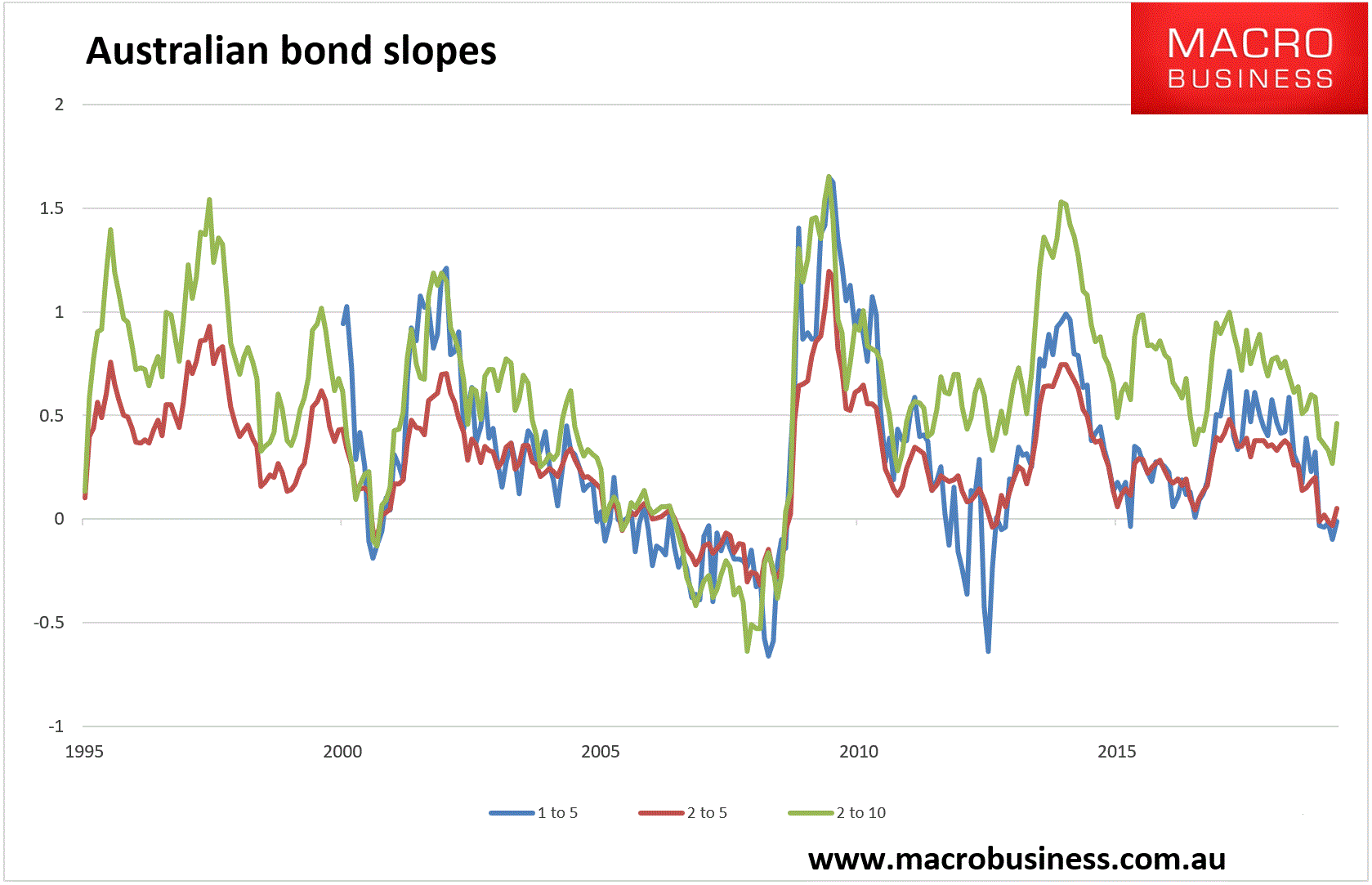 Though spreads to the US have not really compressed much at all: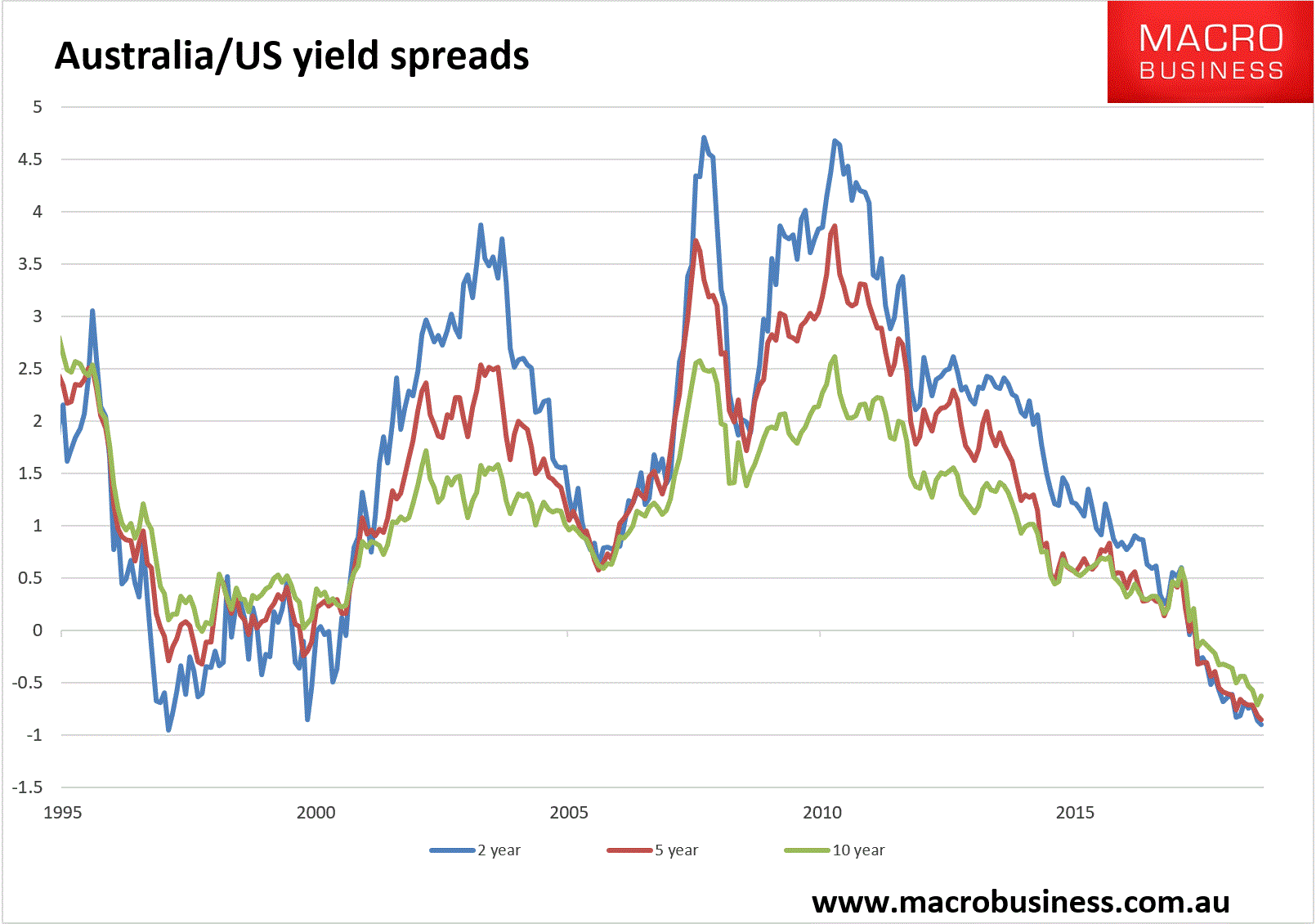 I still expect the Aussie economy to be dragged into the housing bust throughout H2 and the RBA be forced to cut twice, then twice more in 2020.
So, no, the great bond rally is not over.
But there is a complication now and it is this, Chinese yields are breaking higher and its curve steepening as what was incremental stimulus turns credit drenching: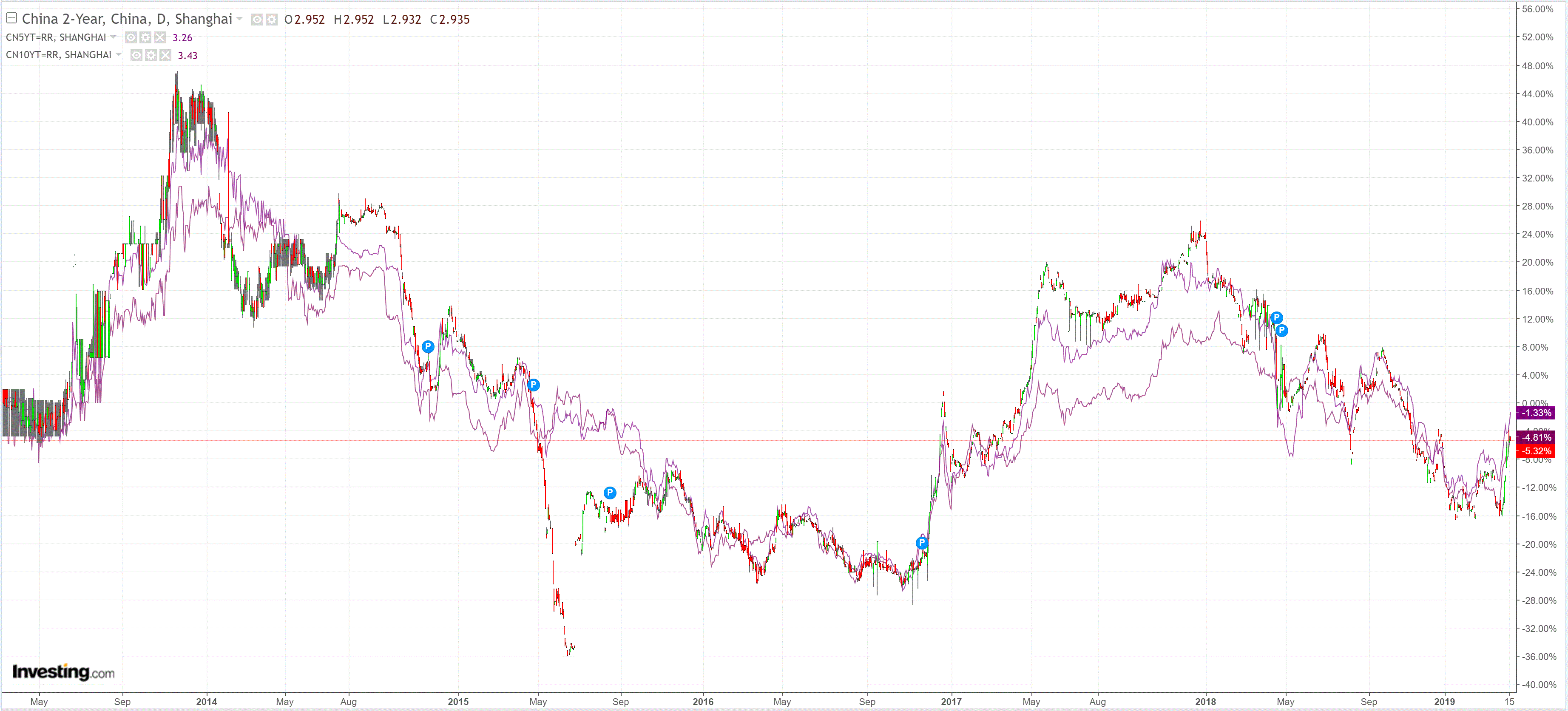 Assuming the debt tap remains on, in due course this will likely steepen European, US and Australian curves (remembering that the Aussie curve is heavily influenced by global moves at the long end). Perhaps not dramatically given global lowflation, but commodities will be worth watching, notably oil, for any new little inflation scare: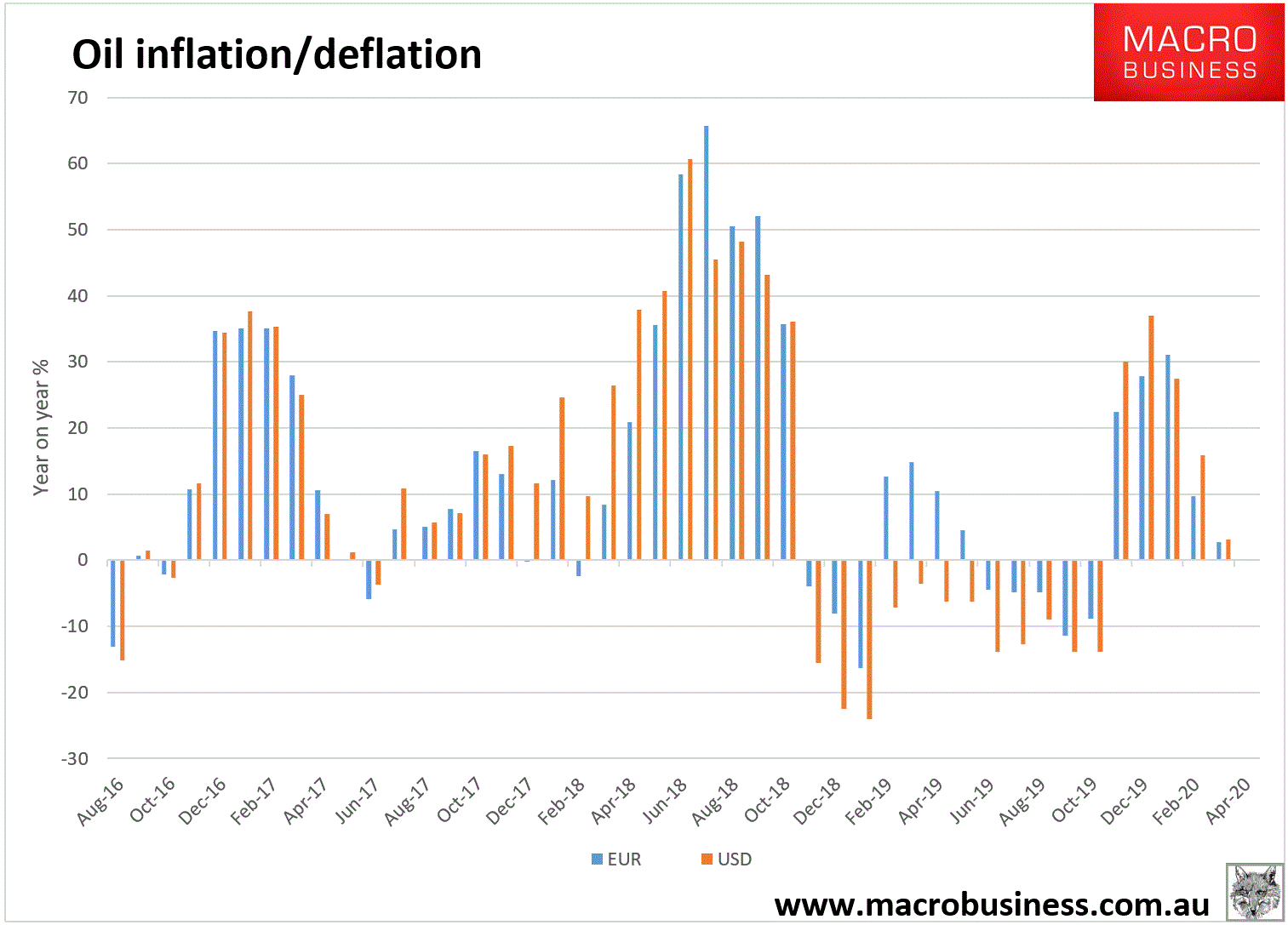 Not exactly terrifying yet but enough for a little steepening ahead.
So, we've taken profits on our long end bonds, which proved an excellent trade. But given I see still see the Aussie cash rate at 50bps next year, we remain long and if there is a decent steepening, would go longer again.
Latest posts by David Llewellyn-Smith (see all)