Via Forexlive:
GS strategists say they expect little downside for the USD in the near term.

They reason that as global growth news is not likely to be so positive that it weighs on the US dollar.

GS strategists forecast:

EUR/USD  to 1.10 in the next three months
DXY to 99

Favour pro risk trades, USD neutral trades.

Favour EM currencies with funding from EUR or low yield EM currencies.
At the same time, GS sees the AUD strengthening versus the USD:
It behooves me to remind GS that a weak EUR and AUD tend to go hand-in-hand: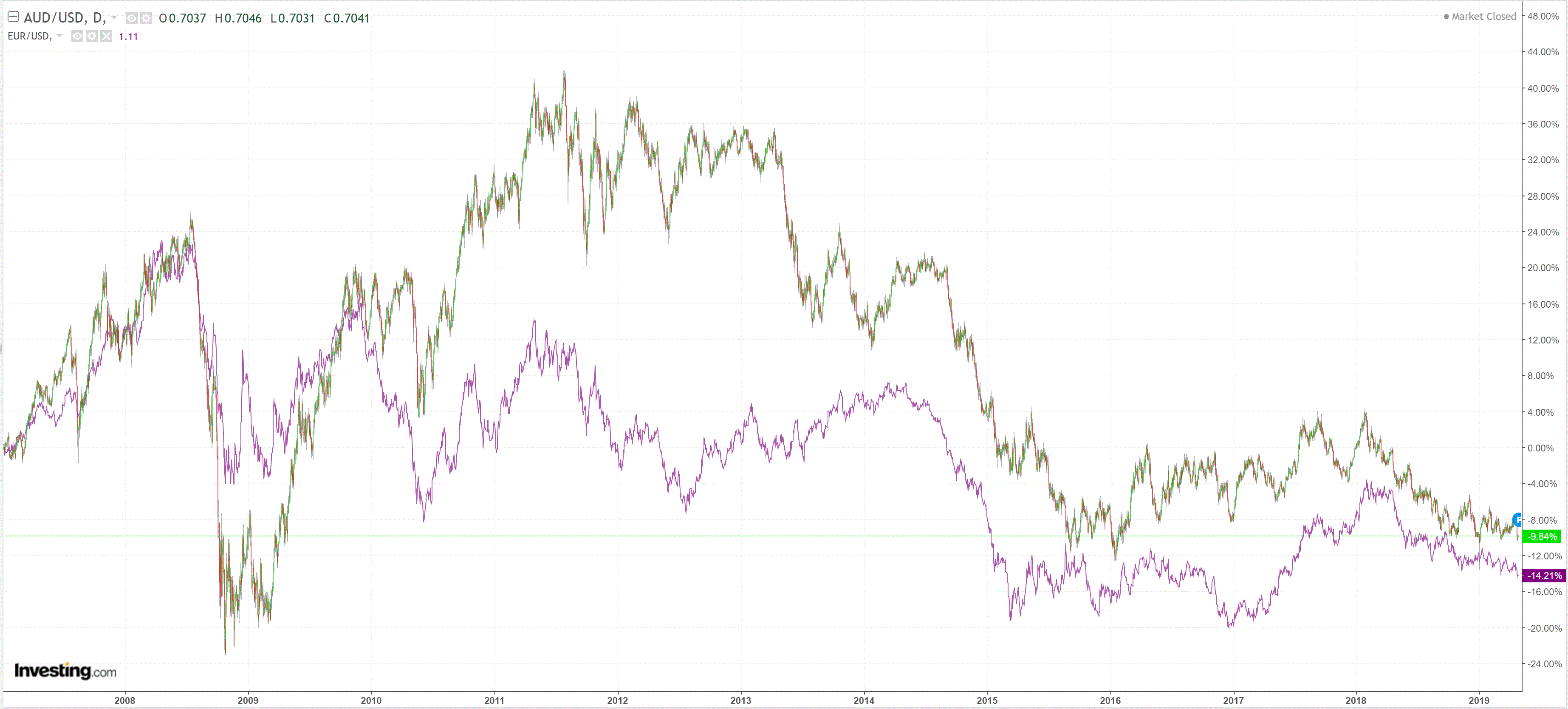 The correlation makes sense. When the EUR falls it drives up the USD be definition given it is a very large input into DXY. What follows tends to towards a slowing in EMs as capital flows outwards to the US tightening US-dollar credit, and monetary pressure on commodities intensifies as well. Both exaggerate the impact of the rising USD relative to the AUD.
Of course there are short periods when the relationship between EUR and AUD breaks down but never for very long. The key swing factor on this occasion is that GS sees no rate cuts coming in Australia whereas the entire market has now fallen in behind MB's imminent cuts call.
If you believe that EUR will remain weak then it is a very long bow to draw on the AUD rising.