See the latest Australian dollar analysis here:
DXY was up, EUR and CNY down Friday night: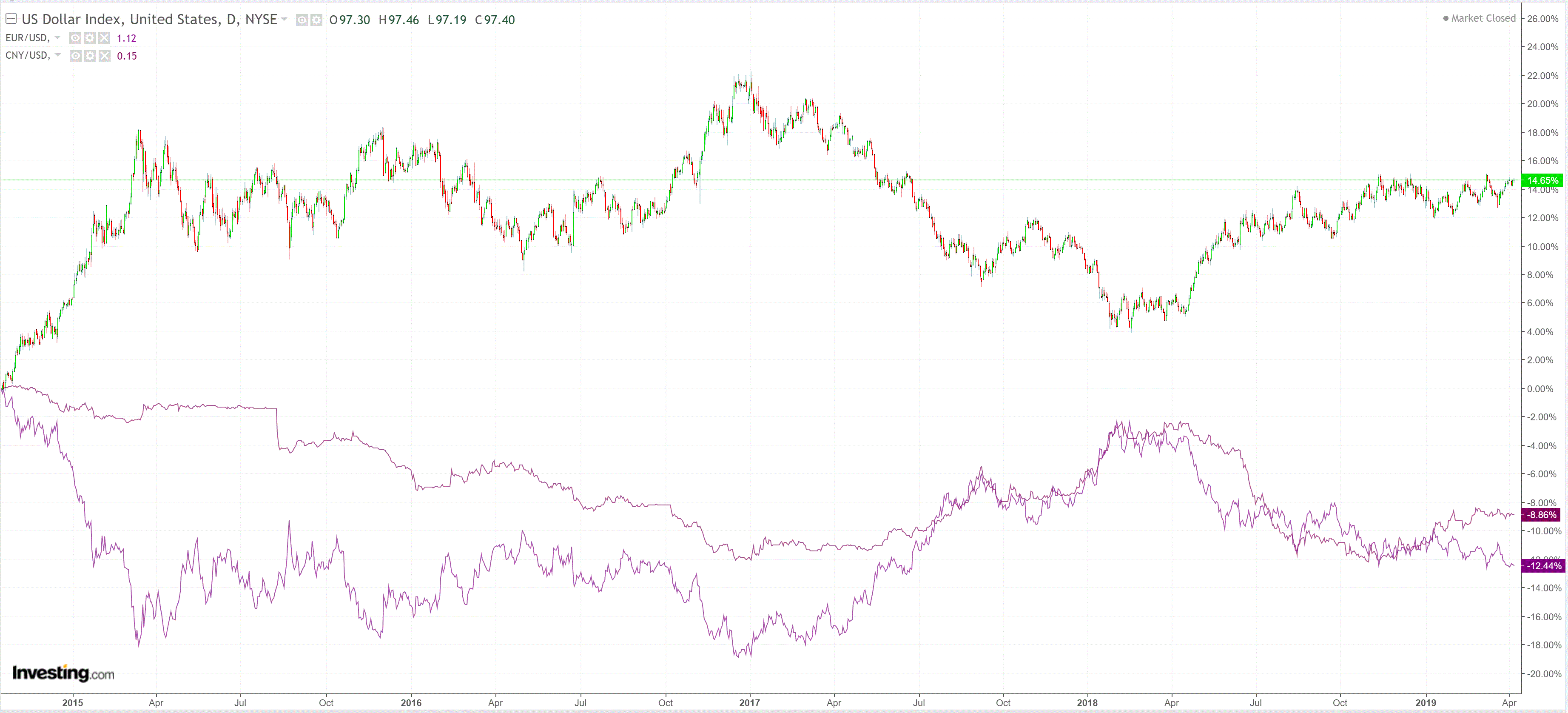 EUR shorts are growing again at -99k but still not extreme:
The Australian dollar was mostly down: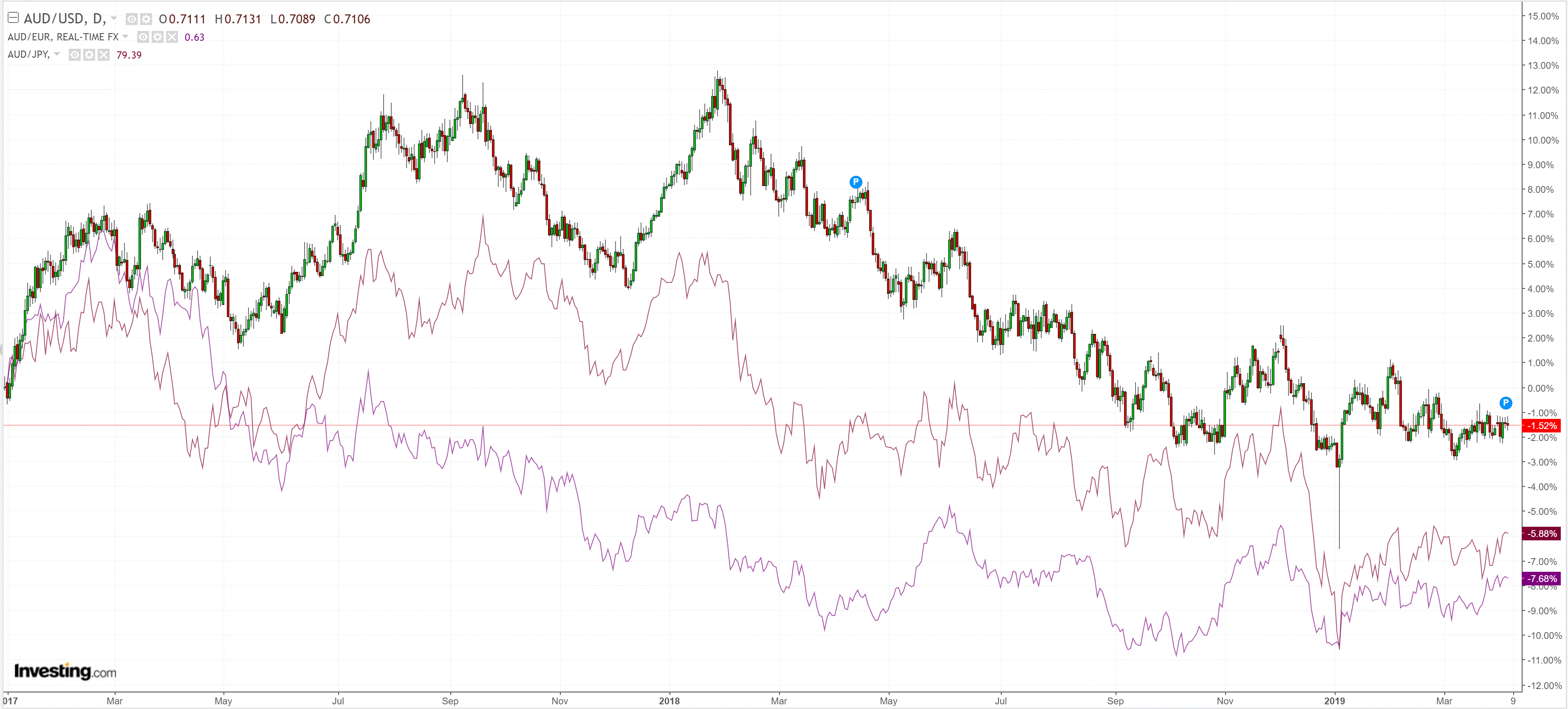 CFTC net positioning  got even shorter at -57k: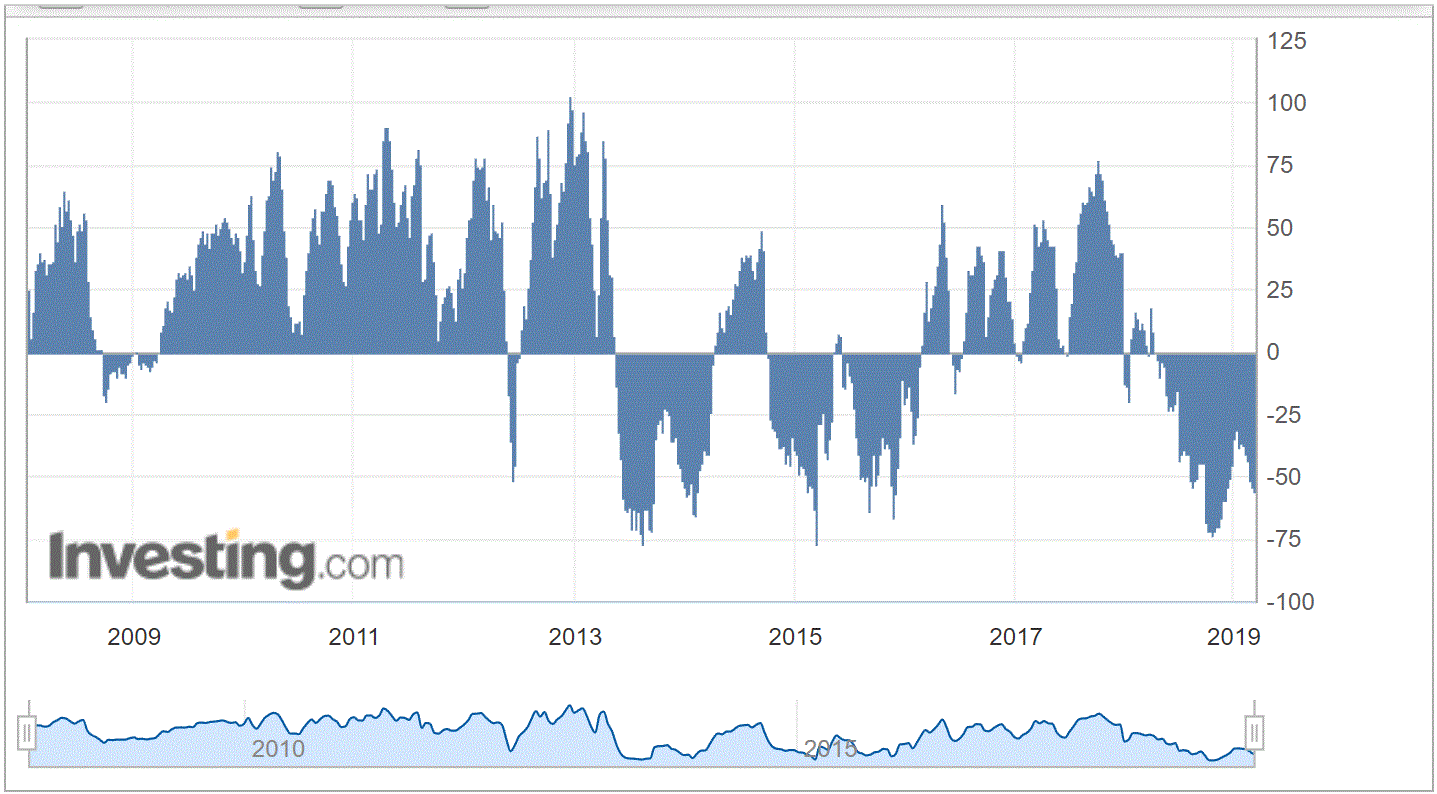 Gold held on: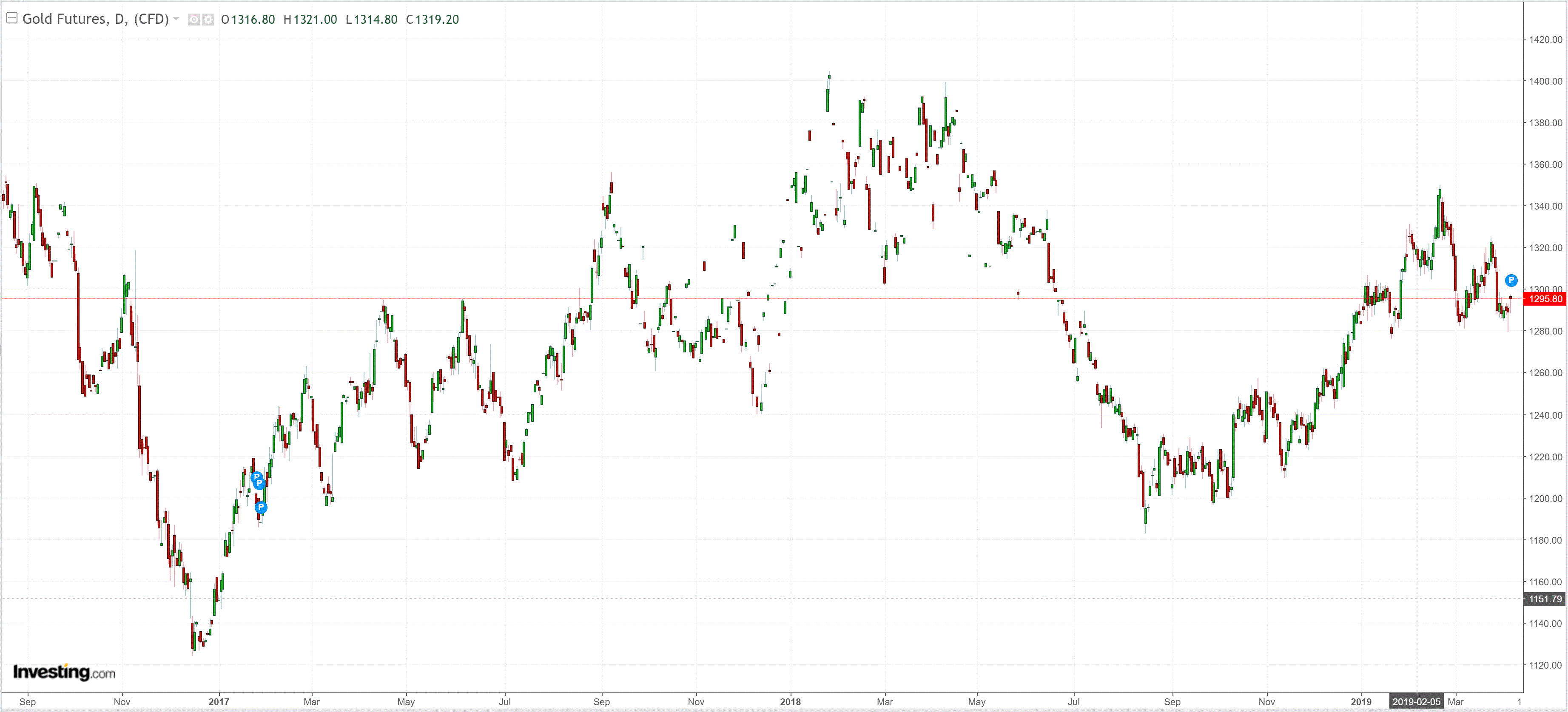 Oil climbed again despite a huge jump in the US rig count. Libya and Venezuala troubles are paramount: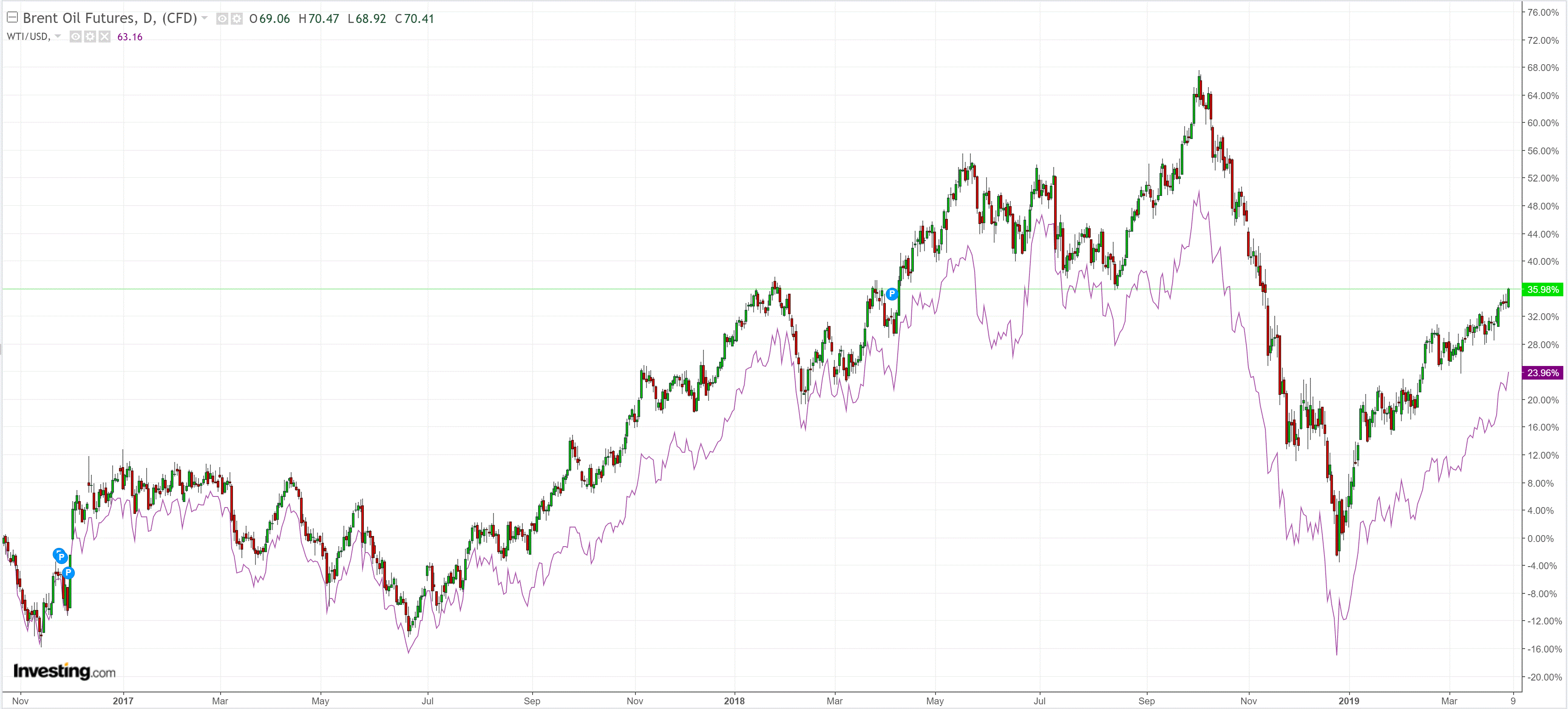 Metals fell: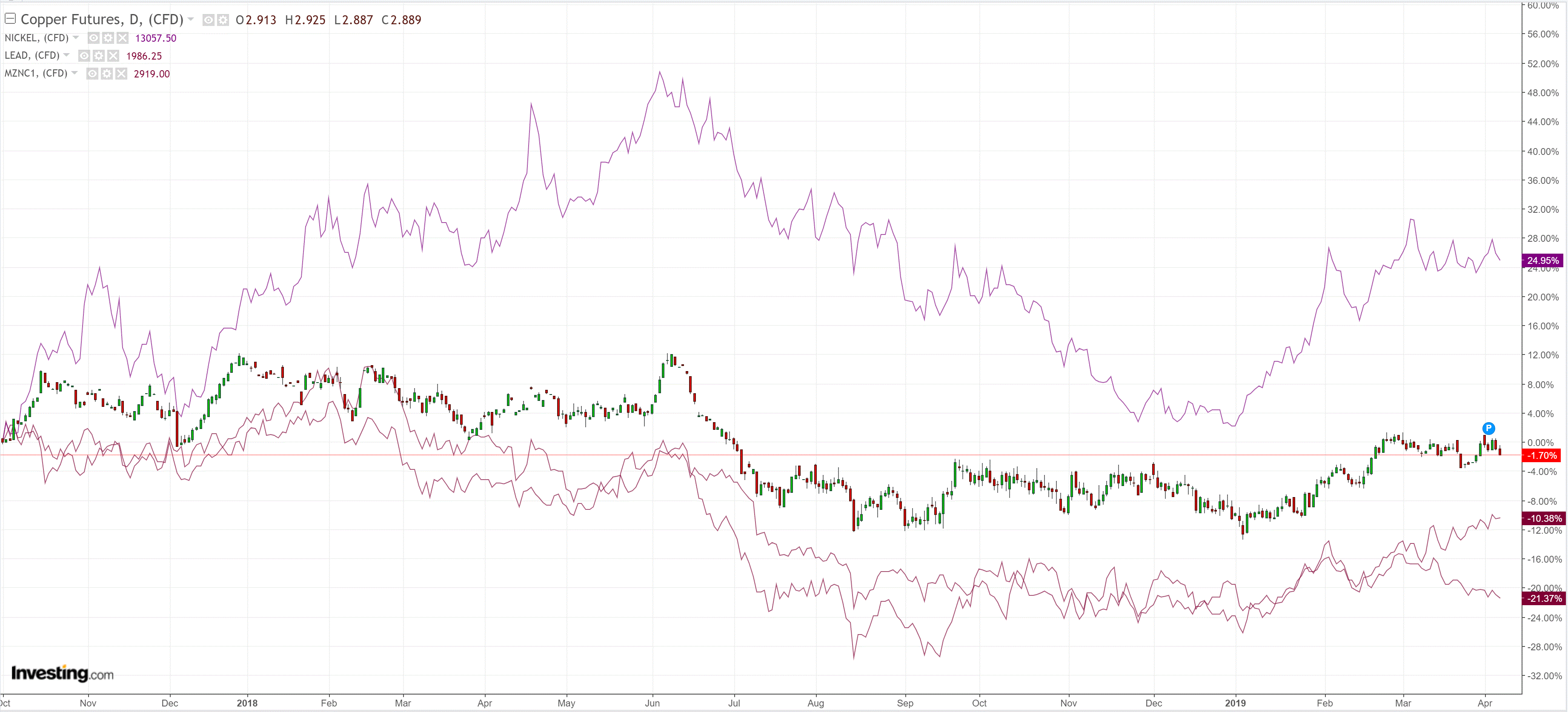 Miners were mixed: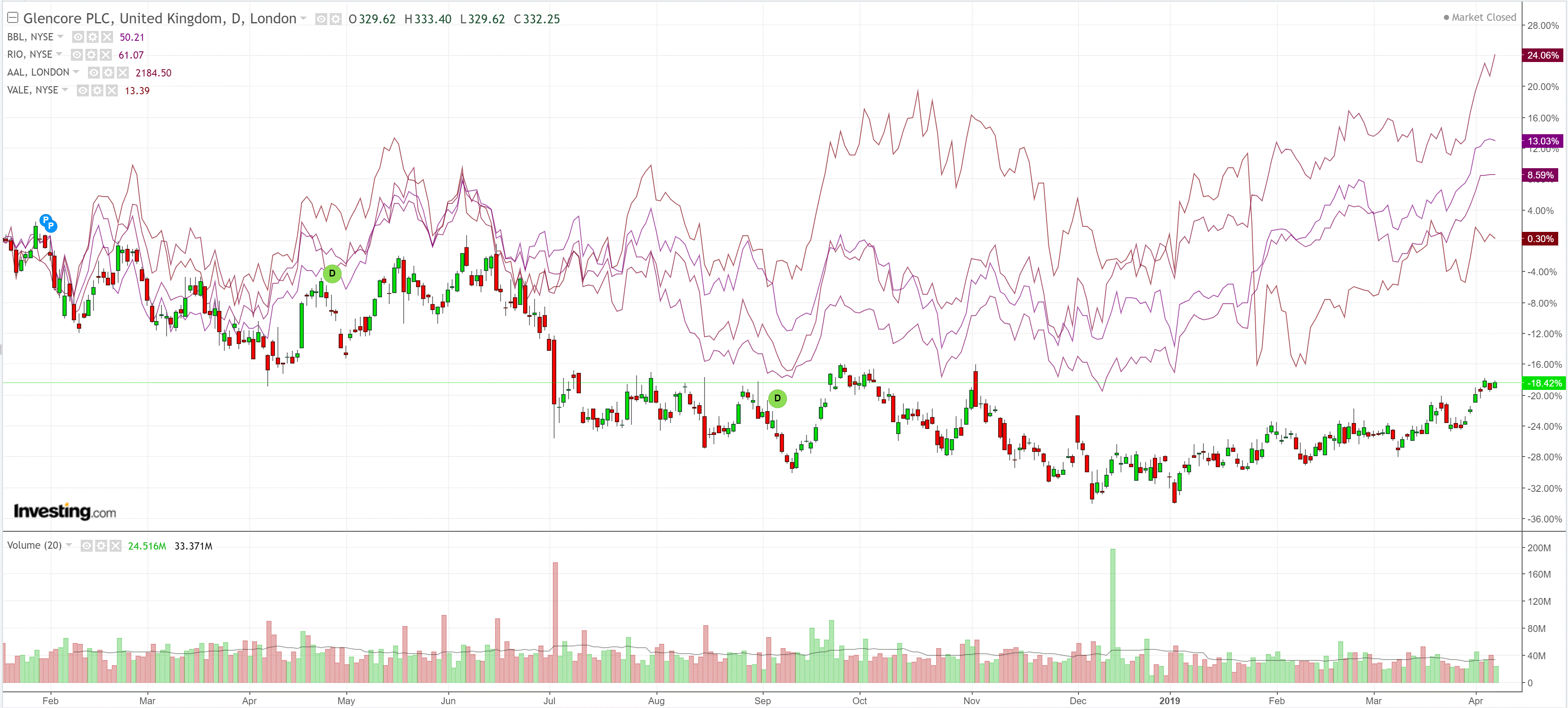 EM stocks broke out: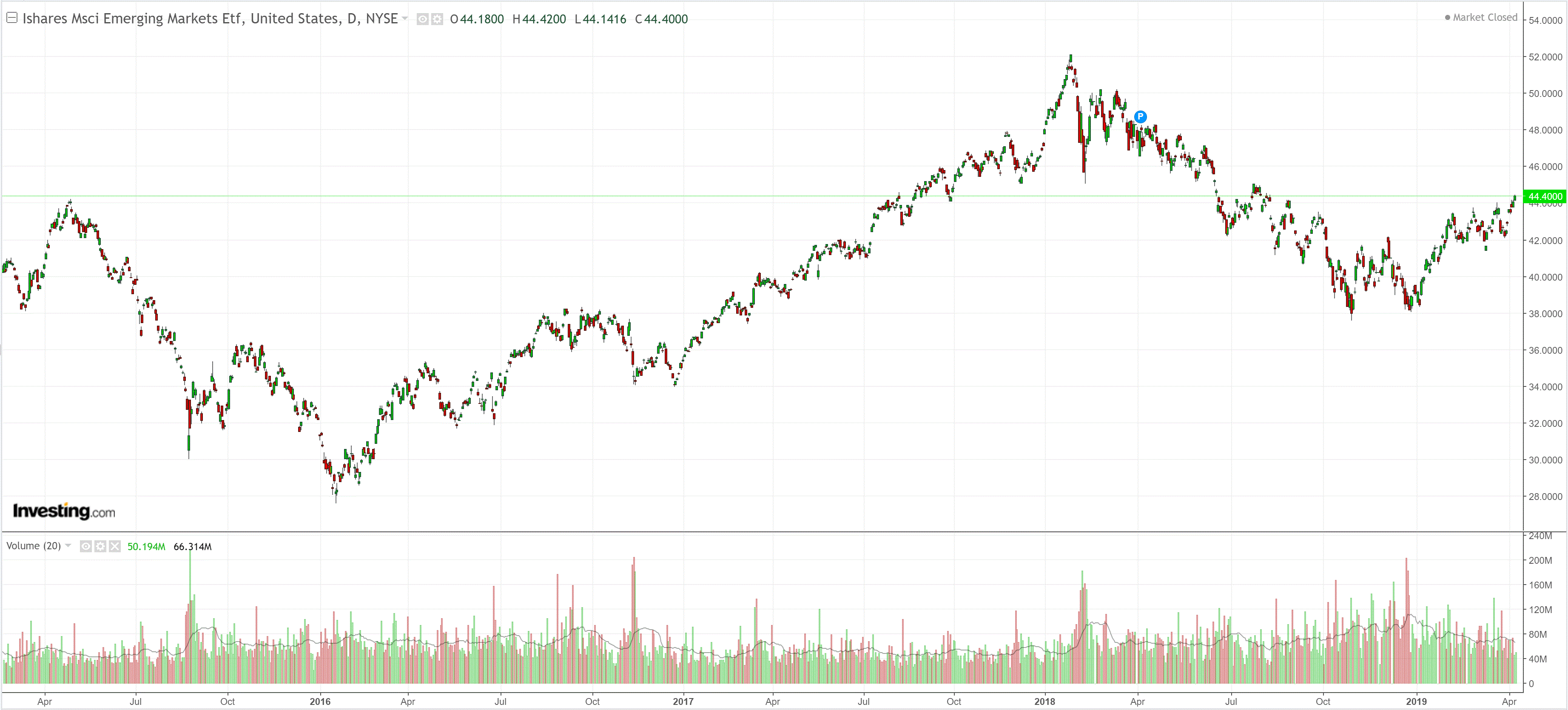 Junk was strong: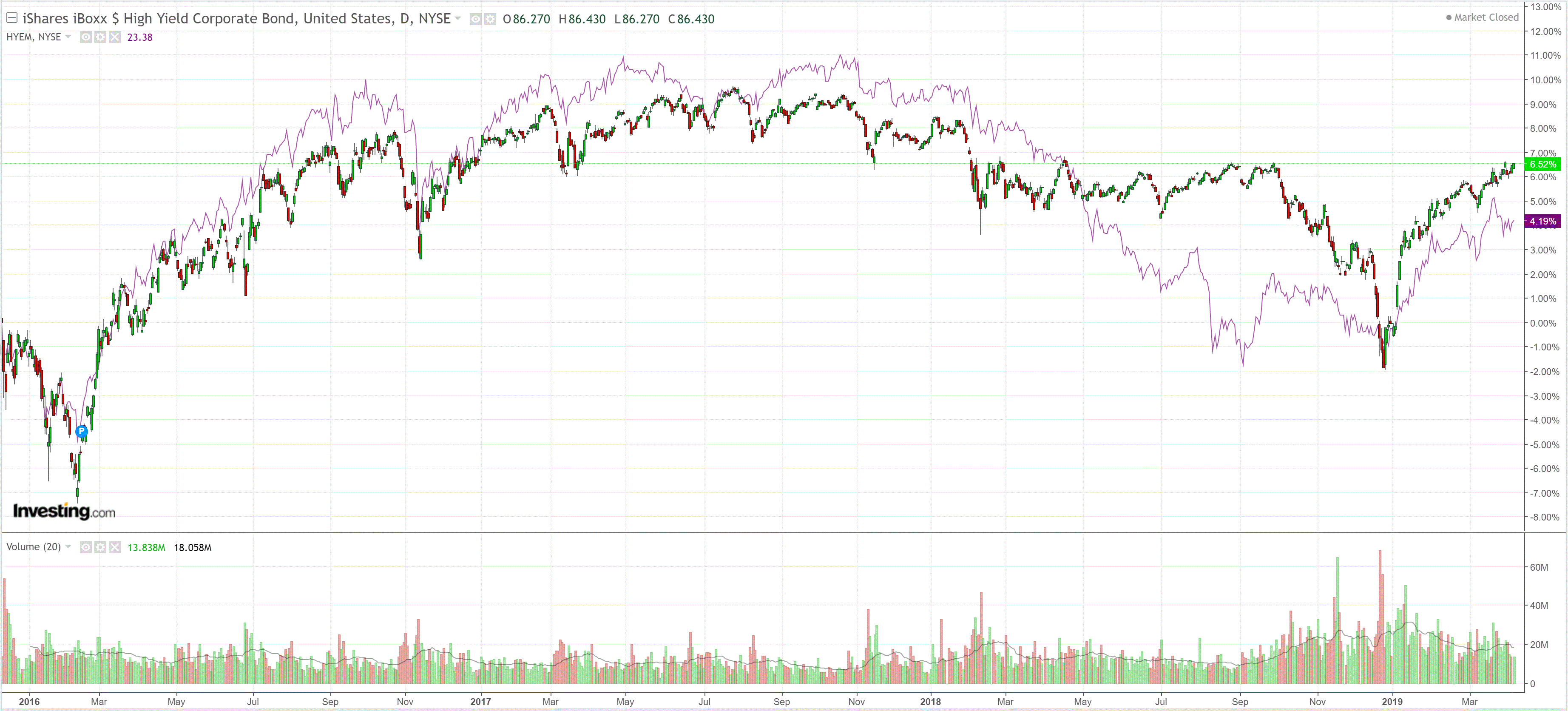 The Treasury curve flattened: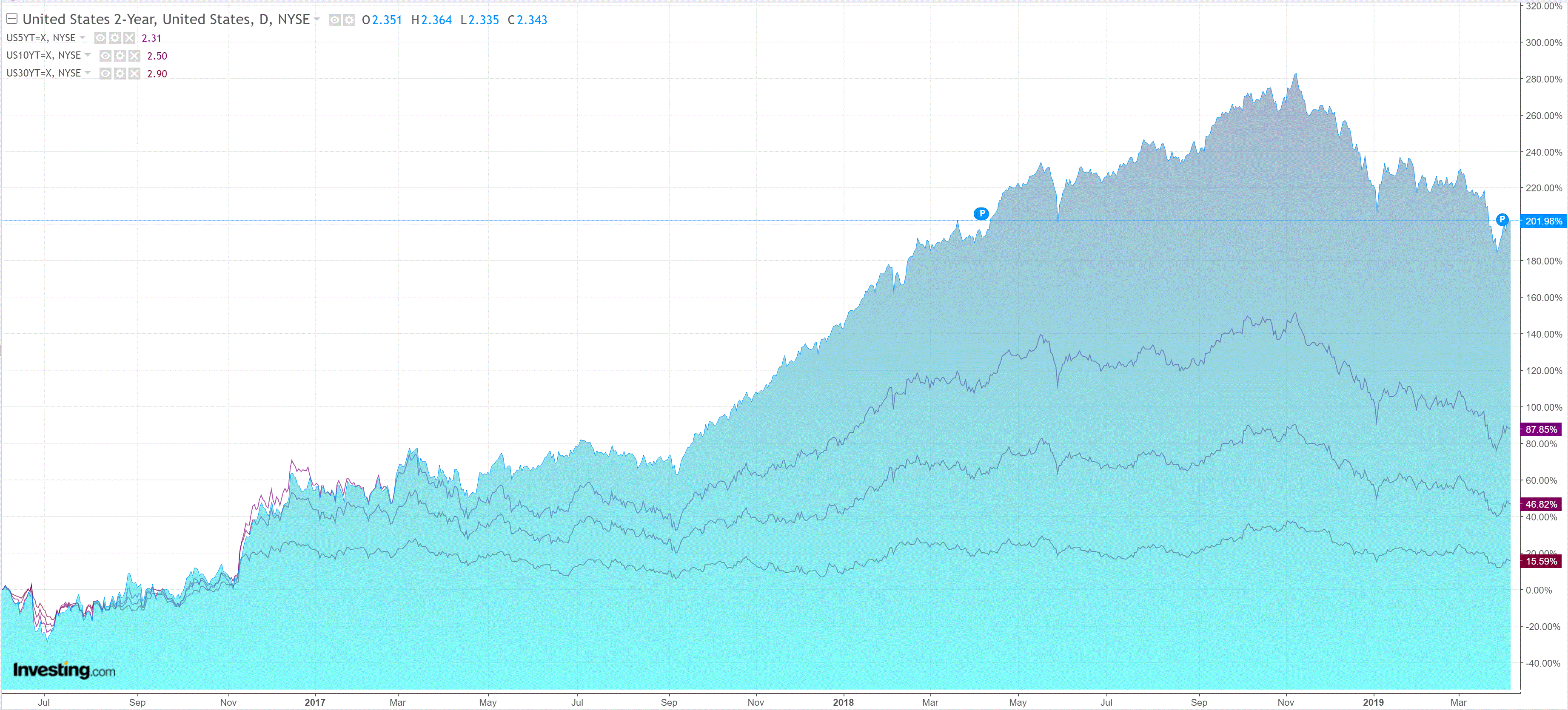 And the bund curve: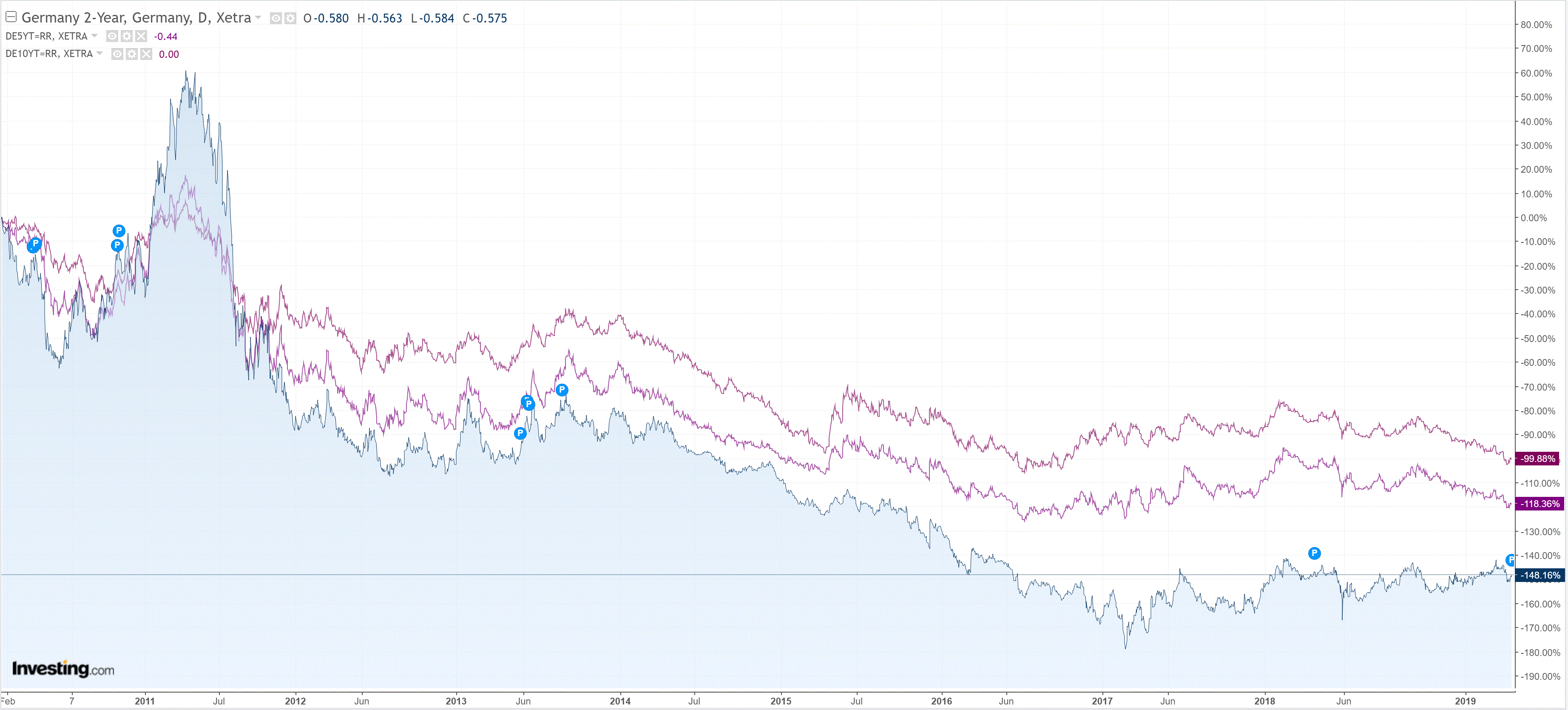 The Aussie bond profit taking goes on: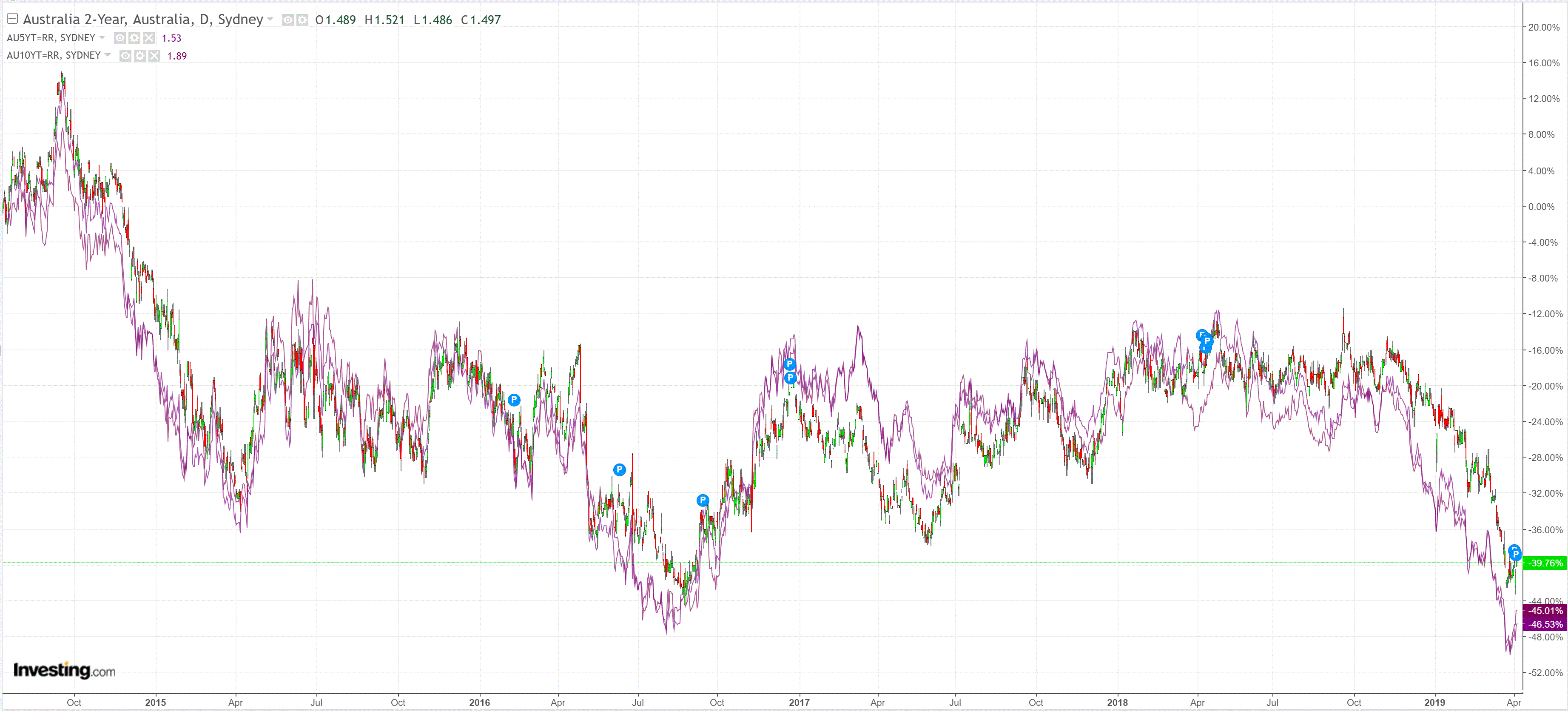 Stocks tacked on moderate gains: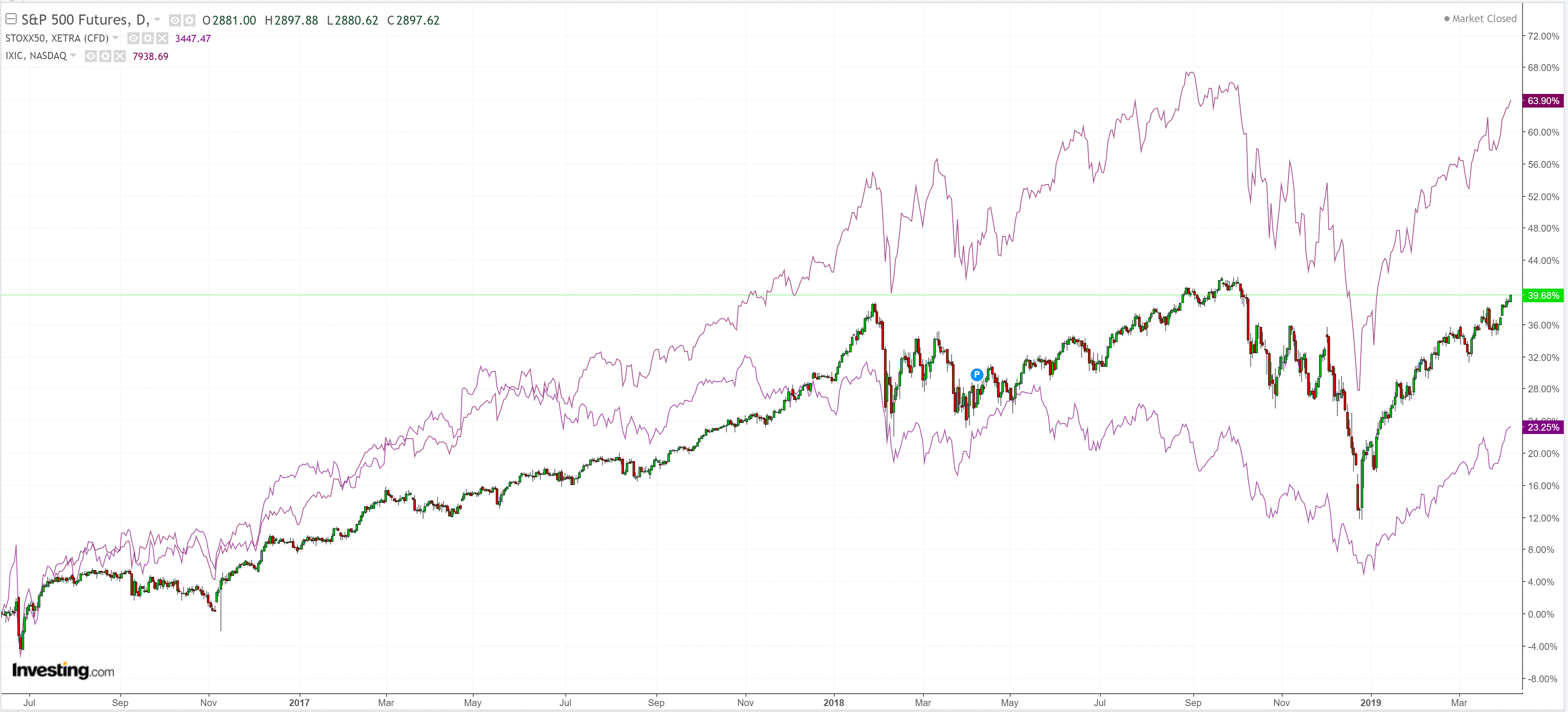 The diver was US jobs which came in pure Goldilocks:
Total nonfarm payroll employment increased by 196,000 in March, and the unemployment rate was unchanged at 3.8 percent, the U.S. Bureau of Labor Statistics reported today. Notable job gains occurred in health care and in professional and technical services.

…The change in total nonfarm payroll employment for January was revised up from +311,000 to +312,000, and the change for February was revised up from +20,000 to +33,000. With these revisions, employment gains in January and February combined were 14,000 more than previously reported.

…In March, average hourly earnings for all employees on private nonfarm payrolls rose by 4 cents to $27.70, following a 10-cent gain in February. Over the past 12 months, average hourly earnings have increased by 3.2 percent.
Headline was solid: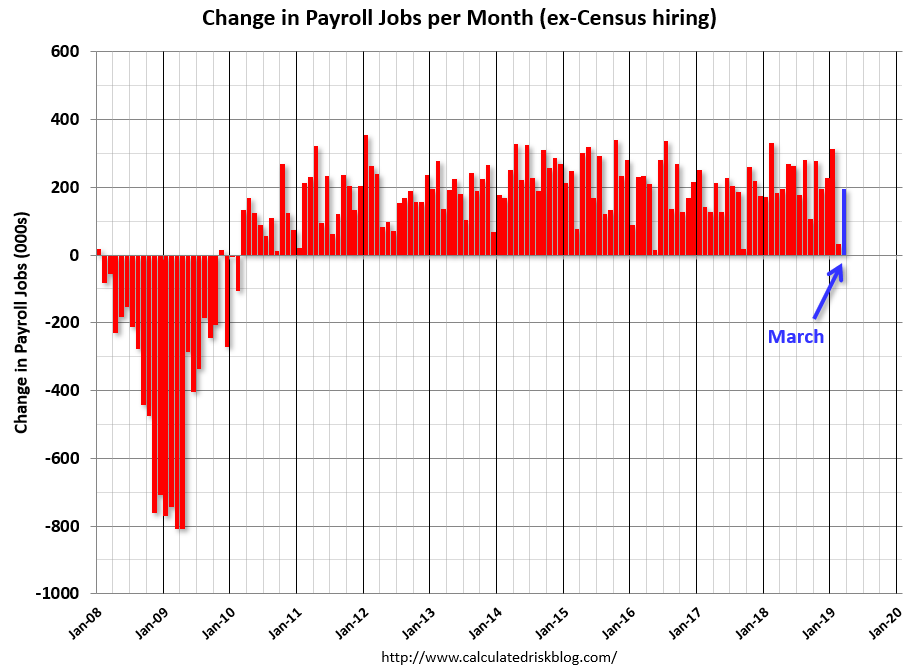 Jobs growth good: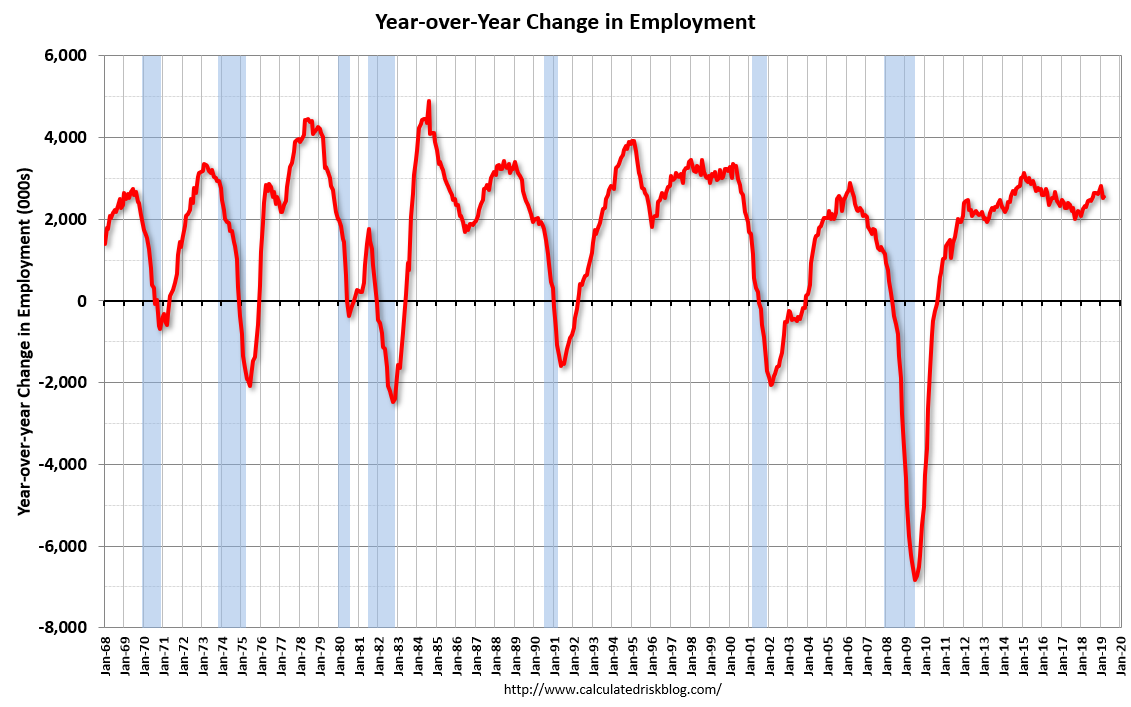 Unemployment rate steady: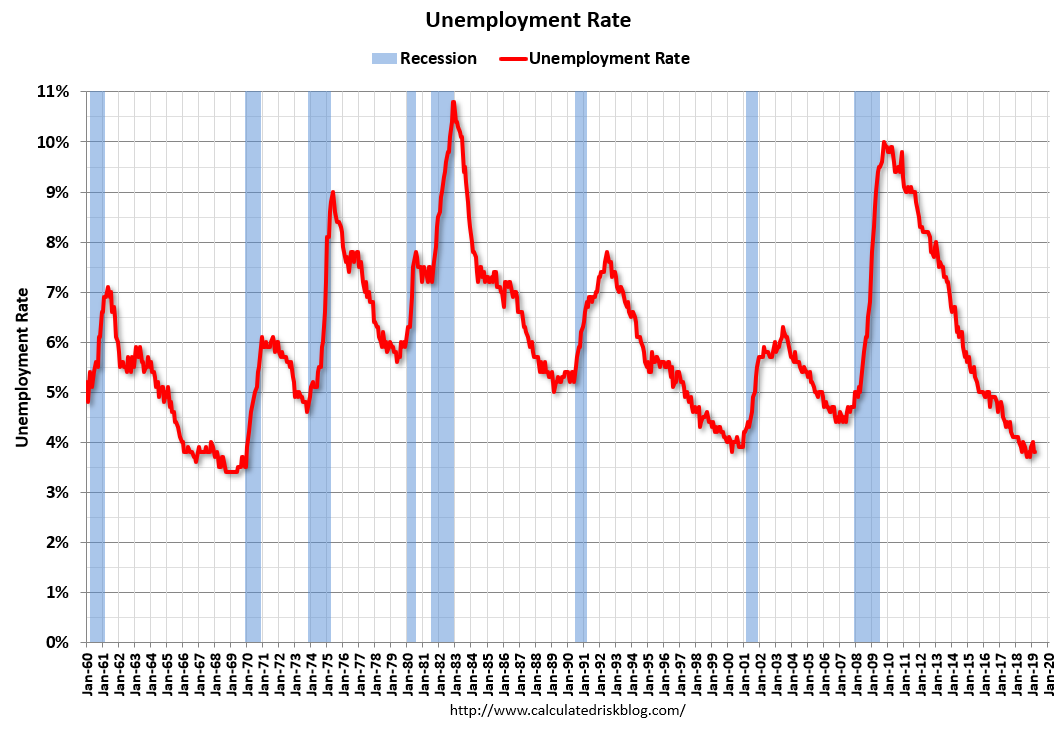 Analytical series grinding up: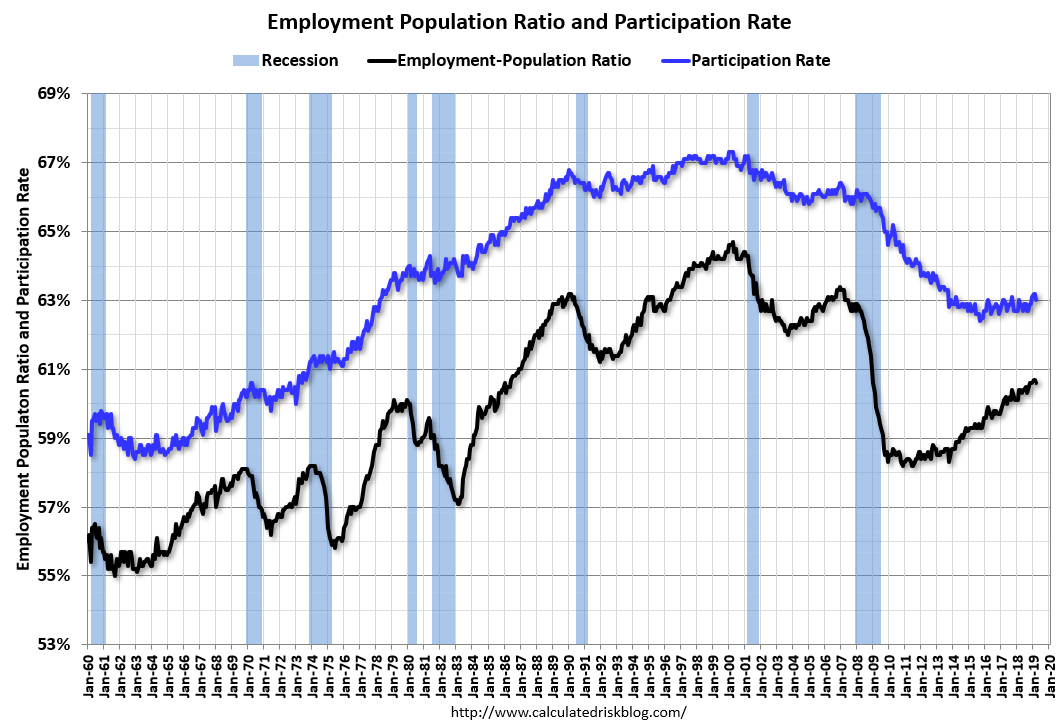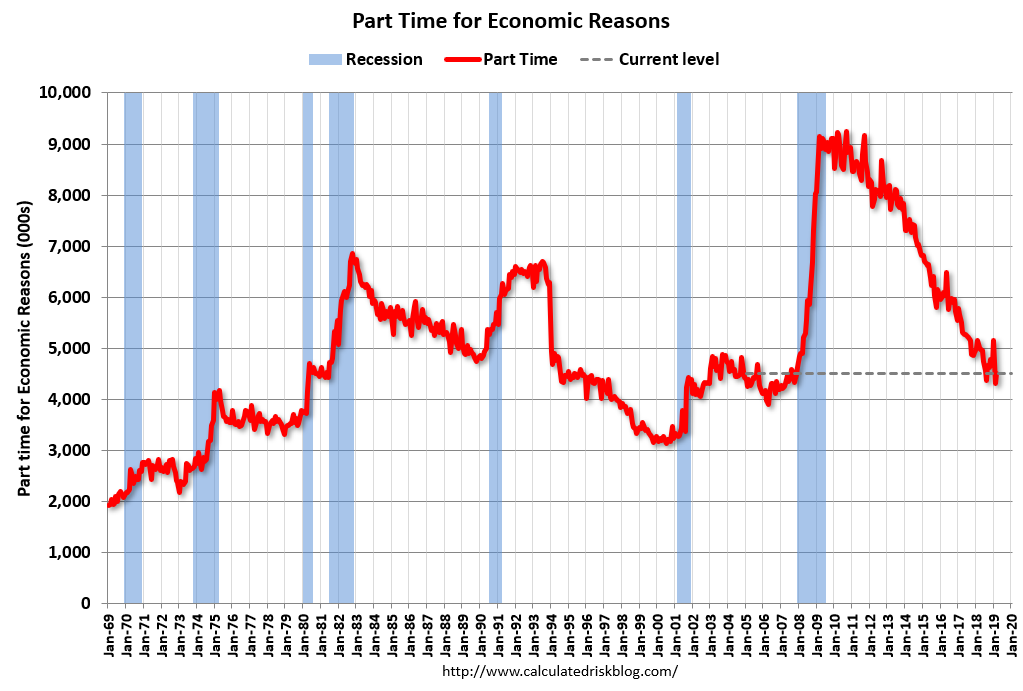 Wage growth slipped: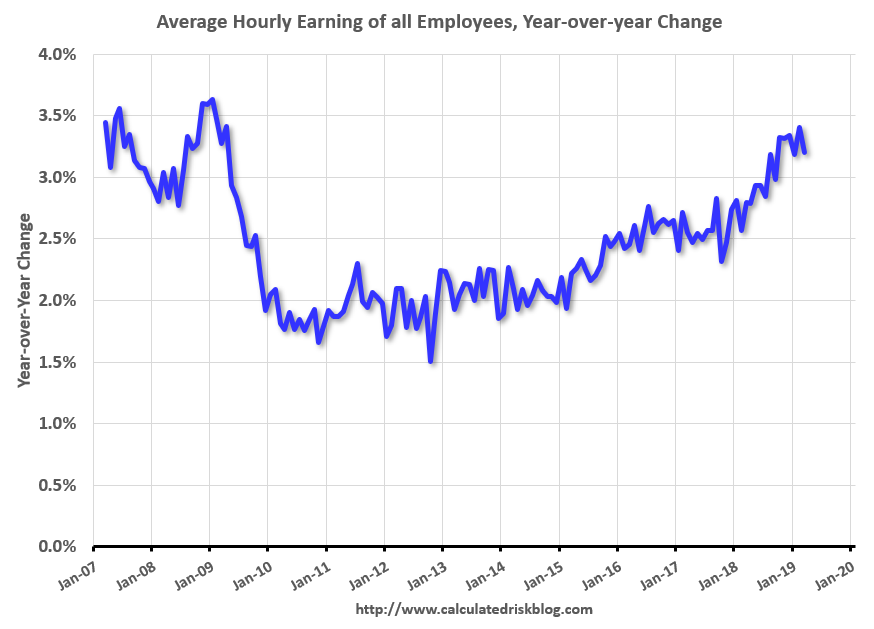 Couldn't ask for more market favourable numbers. Good jobs growth, wages rising steadily to support demand, no inflation. It still supports the US out-performance narrative for 2019 which is AUD bearish. Or is it? At the FT:
Donald Trump stoked fears that the Federal Reserve's independence is under threat as he stepped up his demands for easier monetary policy a day after advocating the appointment of a second political loyalist to the central bank.

The president told reporters on Friday the Fed should embark on "quantitative easing" instead of continuing to pare its holdings of bonds bought during its crisis-era stimulus programme, saying it would turn the economy into "a rocket ship".

The comments, which he made despite strong jobs data, came amid barrage of criticism from economists over Mr Trump's decision to propose Herman Cain, a former Republican presidential contender and vocal backer of the president, to be a governor of the Fed's powerful board.

Mr Cain chairs a political action committee that aims to combat "disrespectful, dishonest and destructive news" about the president.

Mr Trump has also said he wants to nominate Stephen Moore, a former adviser to his 2016 presidential campaign and co-author of a book praising his economic policies, to the Fed board.
There is no economic reason for rate cuts. Not even with the fiscal cliff to slow things in the second half. But there is this, from BofAML:
…complacency and euphoria abound. Yet while it would only be logical to take profits amid this wholesale (buyback and short squeeze) stampede, Hartnett notes that it is still early to sell as BofA's "Bull & Bear Indicator" remains unchanged at 4.4. And while it remains a mystery who is buying – with equity funds suffering another $7.7BN in outflows in the latest week (more on this below) – according to BofA it is the latest re-emergence of "green shoots" that is boosting asset prices because consensus positioned for "secular stagnation" (via credit, EM debt & tech) not "cyclical recovery" (via stocks, Europe, financials).

There is another, much simpler reason why everything continues to levitate: as Hartnett writes, "risk assets have soared because central banks went "all-in"; but we say March 28th marked "peak" in liquidity easing (yields troughed 28th, Kudlow called for 50bps Fed cut 29th, China PMI released 30th)." And with this "peak liquidity" now behind us, it means April is the "beginning of end" for the rally, according to the wealth manager.

Even so, there is still upside left in stocks, and the bank sees the S&P rising above 3000, driven by oil & banks… although not for long as Hartnett expects the market to top in Q2. Meanwhile, the strategist warns of "secular deflation ghettos", such as Eurozone, "as rent not own as long-term debasement relative to US continues."
It will take a resumption of weakness in stocks to turn the Fed but perhaps Trump's campaign can turn it earlier than it would otherwise if the China/Europe funk proves the stronger gravity for growth.
But I still see the RBA breaking first.
Latest posts by David Llewellyn-Smith (see all)