For years, the Coalition has used nurses, teachers and police as a human shield against Labor's negative gearing reforms, arguing that they would be hurt most if negative gearing concessions were removed. For example, here's what Treasurer Josh Frydenberg said in October:
About two-thirds of those with negative geared properties have a taxable income of less than $80,000… No doubt many of those are among the 58,000 teachers, 41,000 nurses and 19,000 police and emergency service workers who negatively gear property…
Never mind the fact that the occupations most likely to negatively gear are surgeons and anaesthetists, nor that according to the ABS, the top 40% of households accounted for 61.8% of all housing investors in 2015-16, comprising 38.4% in the highest income quintile and 23.4% in the fourth income quintile: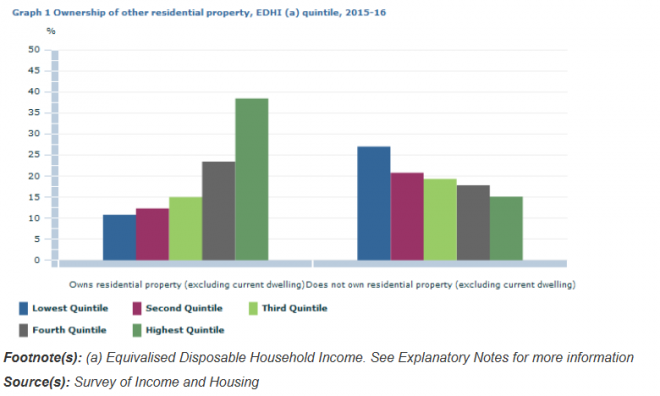 Now the Morrison Government is playing the same card in relation to Labor's tax cut proposals, claiming that these same essential workers would be hurt most. From The AFR:
Opposition Leader Bill Shorten is under pressure to give better tax relief to ease cost-of-living pressures for workers on average incomes – such as senior teachers, some nurses, police and labourers –- after the Coalition government ramped up attacks on Labor's higher taxes.

An average full-time worker receiving $87,000 today would earn about $100,000 in 2024-25, assuming 3 per cent wage inflation…

Treasurer Josh Frydenberg accused Labor of neglecting the aspirational class whom former Labor prime minister Paul Keating once championed.
What rot. The primary beneficiaries of the Coalition's future planned tax cuts aren't ordinary 'mum and dad' essential workers, but very high income earners. That is, by removing the 37% marginal rate, dropping the 32.5% to 30%, and lifting the top income threshhold for the 45% to $200,000 from $180,000, the progressiveness of Australia's income tax system will be badly undermined with the benefits flowing primarily to the top end.
Indeed, according to The Australia Institute, "62% of tax cuts benefits go to highest income earners", whereas "just 7% of the benefit goes to the 30% of Australians on the lowest wages":
This tax cut is a fundamental change to our income tax system. It is not simply an income tax cut; it will move Australia to a flat tax for over 80% of workers…

The jewel in the tax system is the progressive nature of our income tax. It means those who can afford to pay more do so. Moving from a progressive system to a flat tax system means a big tax cut for those at the top and very little for those at the bottom. In fact if this tax cut is implemented in full, then those on low incomes will be paying a bigger share of total income tax and those at the top will be paying a smaller share…

Someone earning $40,000 per year will get a tax cut of $455 per year while someone earning $200,000 will get a tax cut of $7,225 per year. Some might say that of course someone on $200,000 will get a bigger cut; after all they pay more tax. But while someone on $200,000 earns five times more than someone on $40,000, their tax cut will be 16 times larger.
Labor is justified in its pledge to unwind the Coalition's slated tax cuts.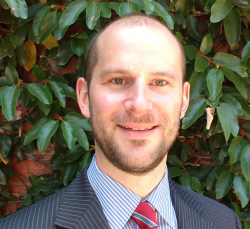 Latest posts by Leith van Onselen
(see all)