Via Bloomie:
Officials are drafting measures to bolster sales of cars and electronics, according to people familiar with the matter, who asked not to be named because they aren't authorized to discuss the plan. That news coincided with data showing a 6.4 percent year-on-year expansion in the first quarter — beating economists' estimates.

China's latest tactic indicates its leaders are stepping up attempts to support consumption and mitigate threats posed by trade tensions with the U.S. An ambitious tax reduction program is seeing some early signs of bearing fruit: retail sales expanded 8.7 percent in March to beat expectations, and first-quarter gross domestic product expanded more than economists estimated.

The proposals include subsidies for new-energy vehicles, smartphones and home appliances, and are at a consultation stage with other government branches, with no guarantee that they'll be approved, the people said. The National Development and Reform Commission, which is said to have drafted the plan, didn't immediately respond to a fax seeking comment.
I am surprised that this kind of stimulus has not already happened. There's good chance it will. Look for it to benefit Europe most: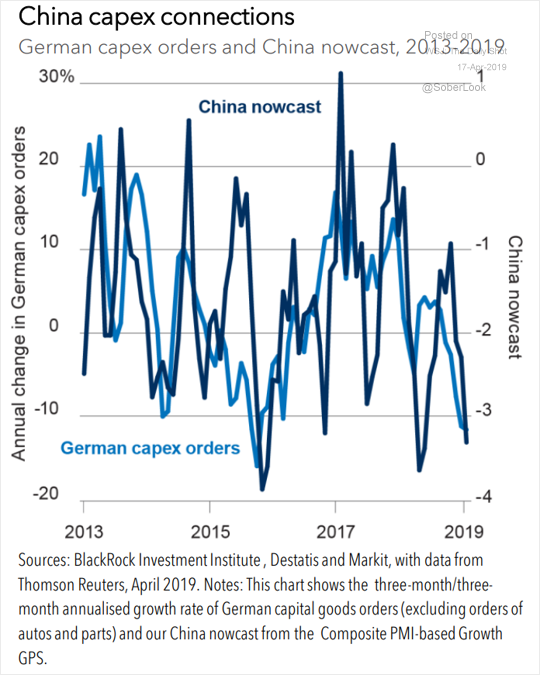 It would also help iron ore demand a little with 7% of Chinese steel consumption in autos. It would also add to upwards pressure on the AUD if it helps Europe and the EUR recover.