Ah, as night follows day comes Chinese real estate markets already turning as the 2019 credit drenching lifts alt boats, via Reuters:
Average new home prices in China's 70 major cities rose 0.6 percent in March, quickening from a 0.5 percent gain in February, according to Reuters calculation of data released by the National Bureau of Statistics (NBS) on Tuesday.

On an annual basis, home prices rose 10.6 percent in March, the highest since April 2017, and also accelerating from a 10.4 percent gain in February.

As banks loosen lending standards and lower mortgage rates, buyers are returning to the market in anticipation of bigger price gains.

"Under the loosening credit policy, buyers are now rushing into the market for fear of missing out as some cities have experienced large price declines in the previous months," said Zhang Dawei, an analyst with Hong Kong-based Centaline, a property consultancy.

…Medium- to long-term new household loans, mostly mortgages, totalled 460.5 billion yuan ($68.6 billion) in March, according to Reuters calculations based on central bank data, up sharply from 222.6 billion yuan the previous month.

Tier-3 cities mainly led the firming streak in March. Home prices in those cities rose 0.7 percent from the preceding month, accelerating from 0.4 percent in February, the statistics bureau said in a statement accompanying the data.
And the charts, turning monthly growth: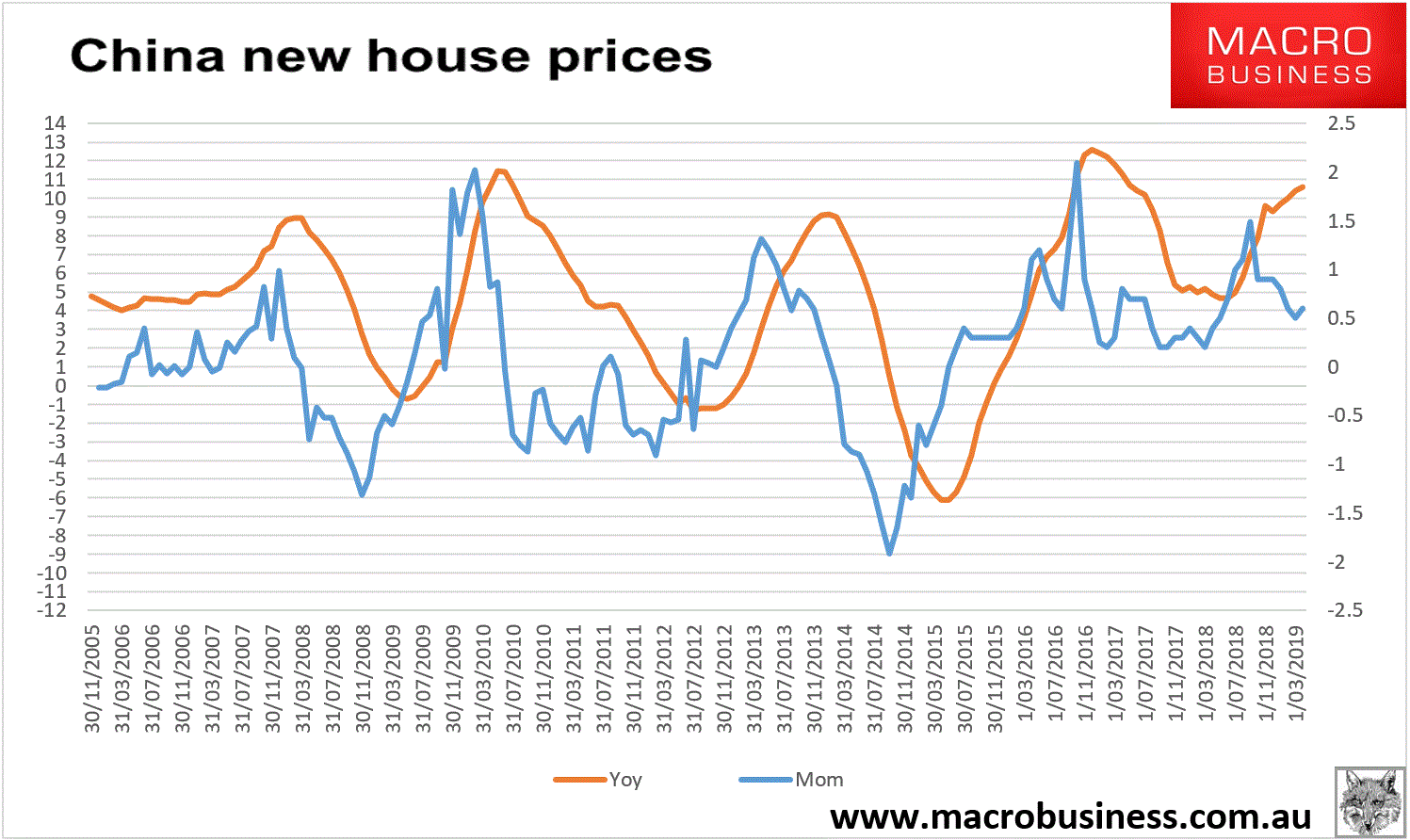 Broadening cities with gains at 65 out of 70: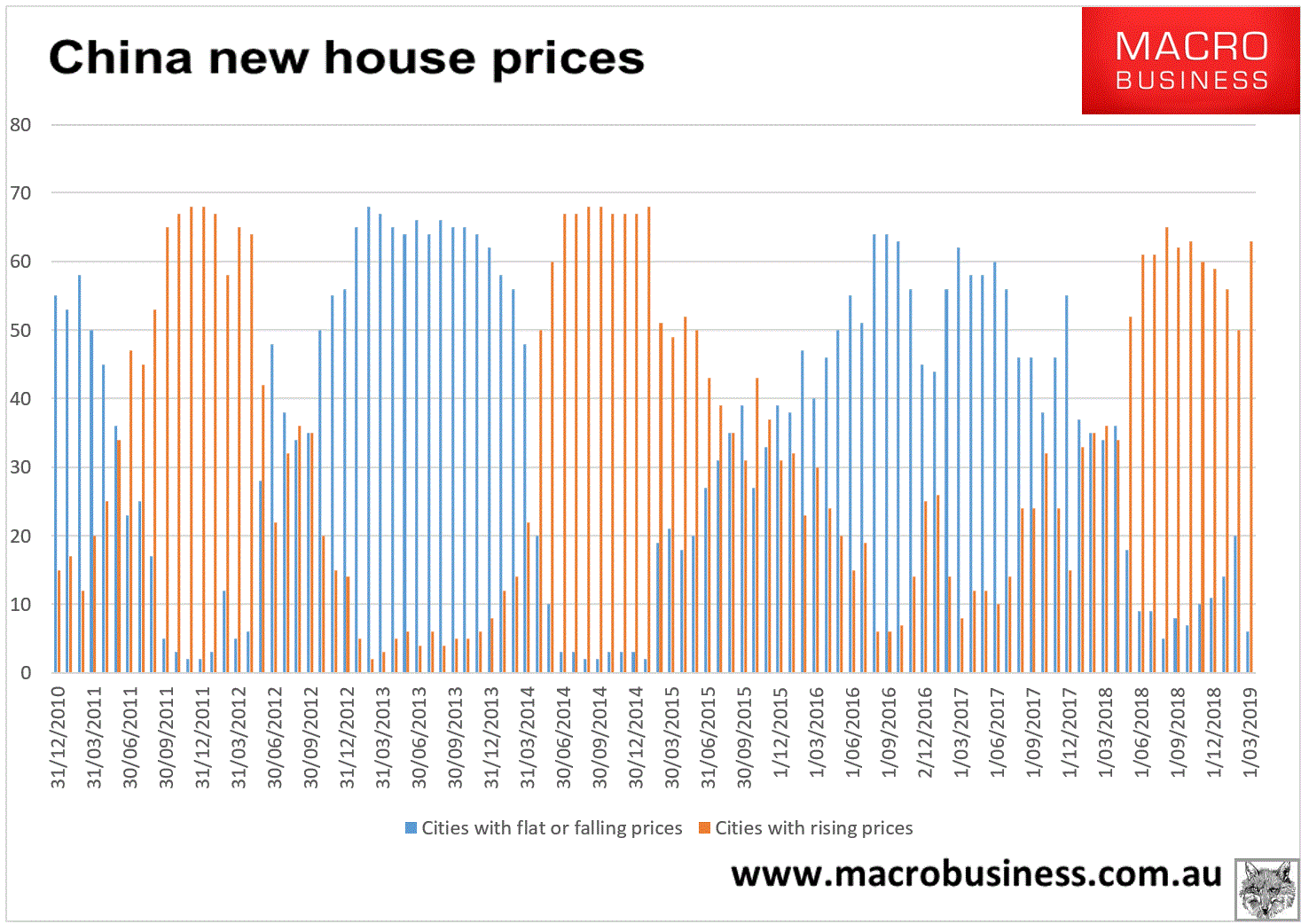 Accelerating gains across cities but especially lower tiers: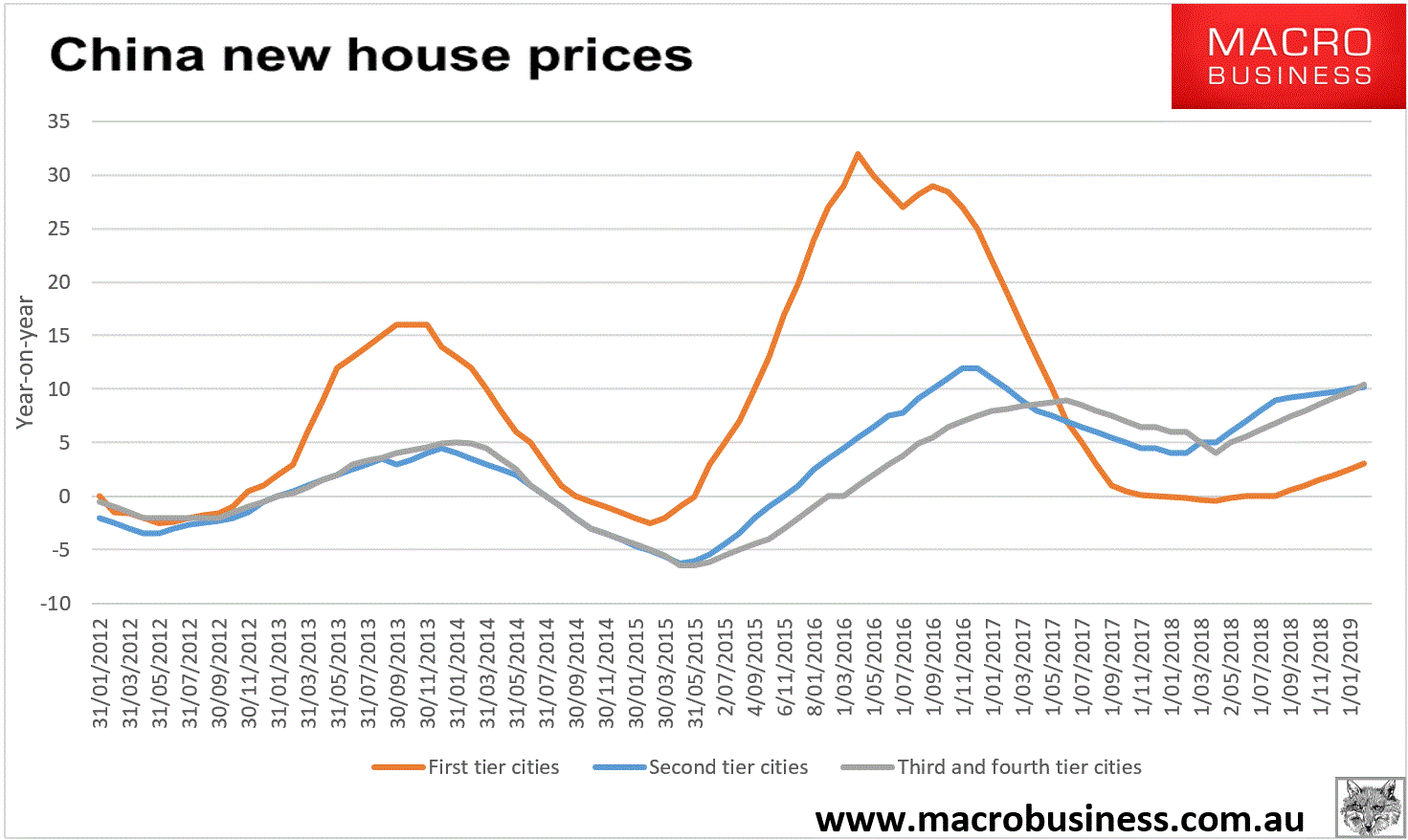 Mortgages bottoming: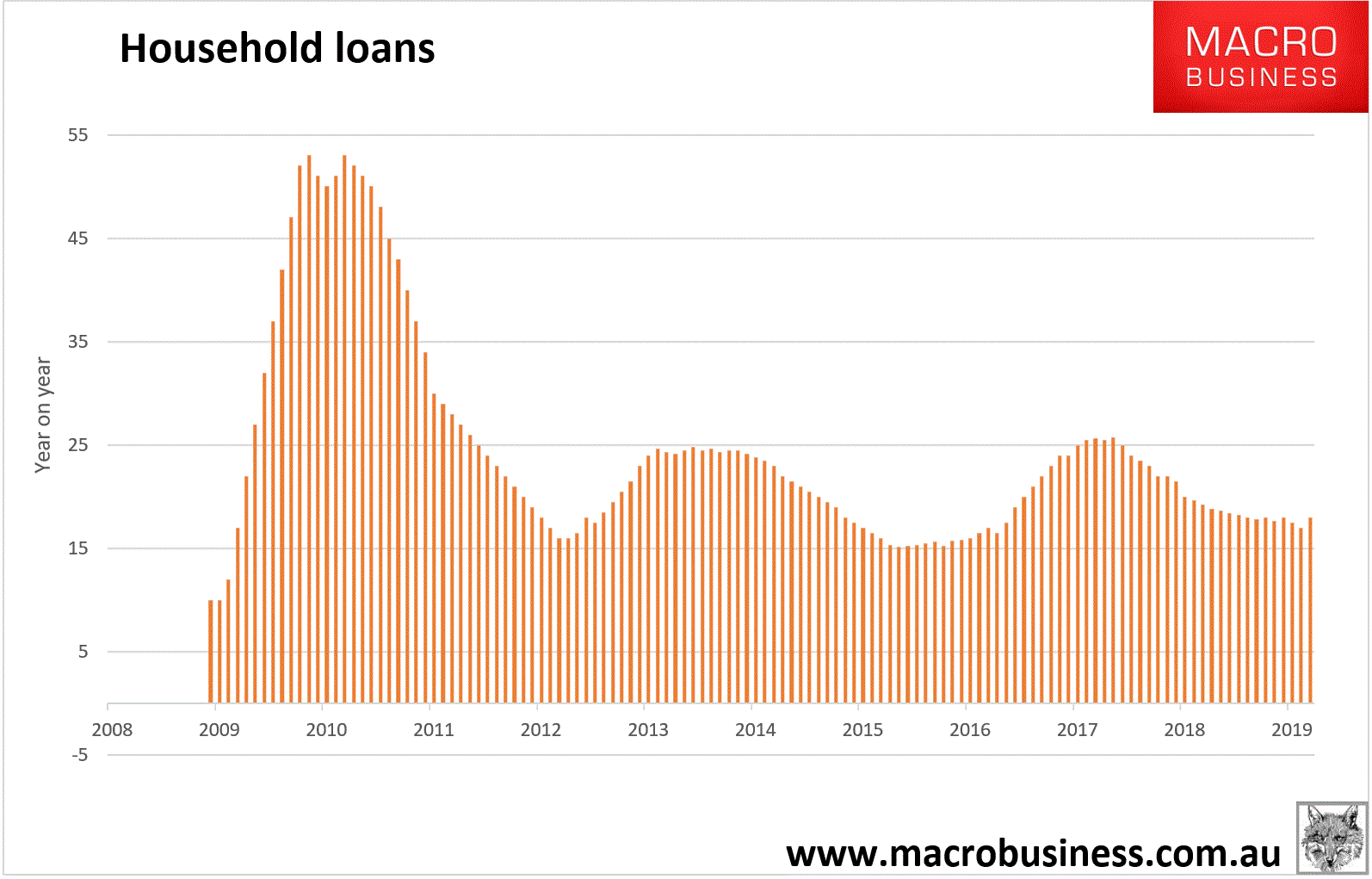 We've hardly even slowed and it looks like we're off again. Next step will be a turn upwards in land sales, sales and starts leading to pressure to restock iron ore: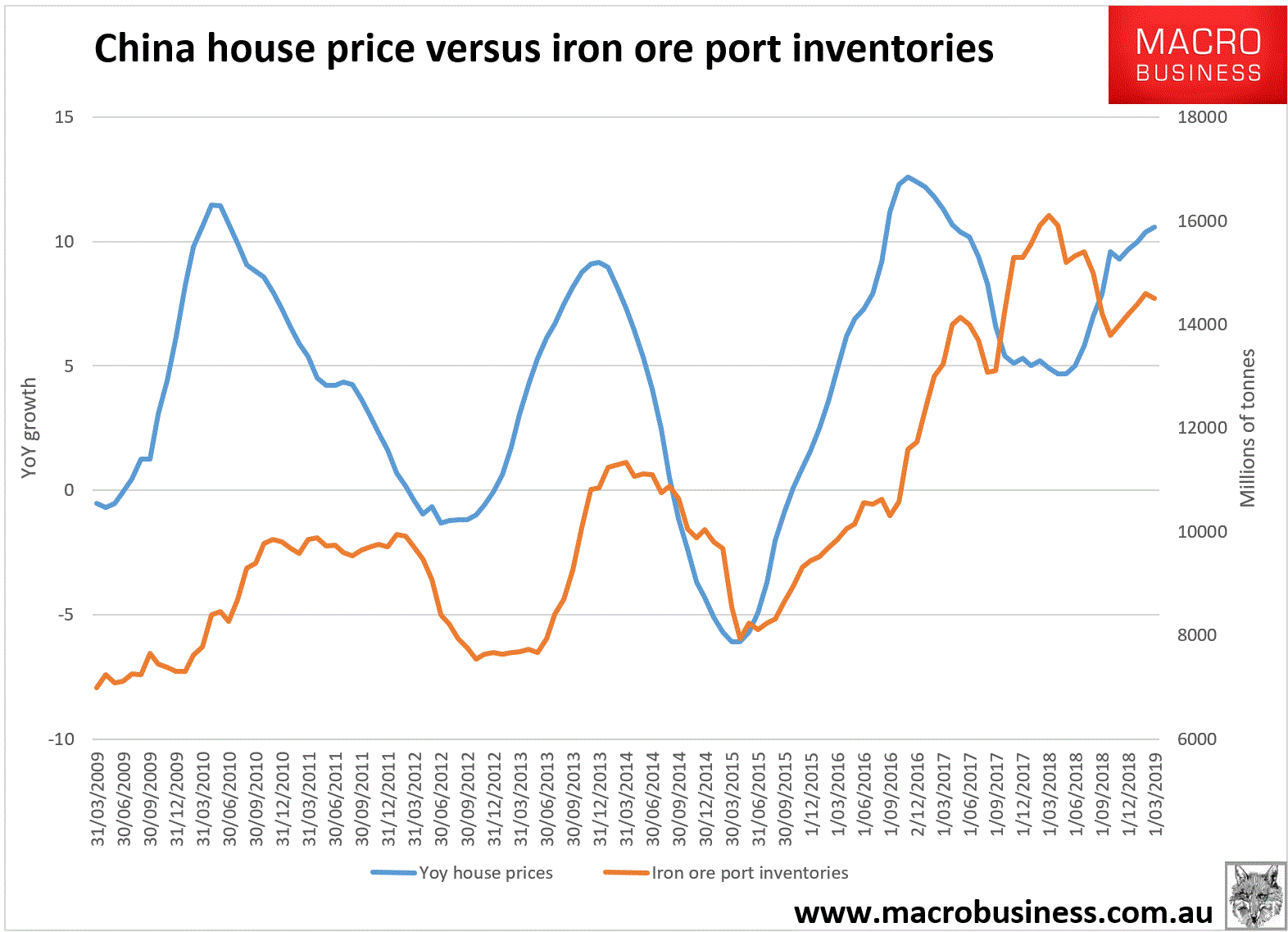 In a supply constrained market.