Via Banking Day:
Fact and exaggeration over the extent of branch closures and job cuts at Commonwealth Bank will be flushed out before the Fair Work Commission.

The Finance Sector Union yesterday lodged a dispute with the FWC, which will drag CBA's bank's plans or lack of them into the public eye early next month.

…FSU National Secretary Julia Angrisano said last night that "while the CBA's letter to the Union [last week] said clearly it believed media reports it intended closing 300 branches were 'incorrect', the bank described the reports of massive job cuts as 'misleading and unnecessarily alarming'.

"There was no denial of the reports that jobs would be cut. Instead of denying the claims CBA referred to achieving 'efficiencies' and 'good business discipline'."

Angrisano said "we don't accept the CBA's claims that there are no plans to cut staff numbers by more than 10,000."
If the bank needs to shrink its cost base then so be it. Ina new era of more sensible credit that is unavoidable, at the AFR:
Strict interpretation of responsible lending laws has created a bottleneck of mortgage applications with massive delays in the approval process contributing to a rise in the cost of credit and vastly reduced borrowing capacity in the post-royal commission environment.

Analysis of more than 30,000 mortgages from online broker Lendi has found approval times have more than doubled for investors over the past 18 months while the wait time for owner-occupiers has increased by more than 50 per cent as the banks demand more information from borrowers.

Lendi managing director and co-founder David Hyman said more the stringent approach from the banks could be traced back to the first hearings of the Hayne royal commission and was adding to the costs of originating and writing loans.
As it should. Previous approvals using the HEM were a bad joke resulting in bad credit being issued. As the bubble pops there will be casualties but it must pop.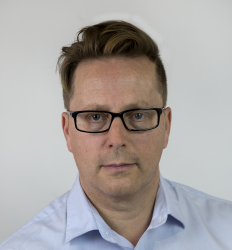 Latest posts by David Llewellyn-Smith
(see all)