Via the FT:
Bernie Sanders, the Vermont senator who fought Hillary Clinton for the Democratic nomination in 2016, led the field of 18 Democrats in the first quarter of the year by raising $18m, according to the Federal Election Commission. He was followed by Kamala Harris, the California senator, who raised $12m in the first three months.
MB supports Bernie Sanders because he is the only prominent Democrat that appears to have any clue about revitalising the party's connection with the American working classes that put Donald Trump into power. He bridges the fake left identity politics which is the useful idiots of blood-sucking corporate rentiers with sensible centrist policies to support lower and middle classes.
As such he is the great hope not just for marginalising the fake left that has gutted class politics but also potentially the saviour of capitalism itself, which is dying of excessive greed.
We hope to see a similar politics and candidate emerge Downunder in due course:
Go Bernie.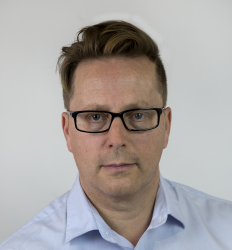 Latest posts by David Llewellyn-Smith
(see all)