DXY was down last night with EUR and CNY up: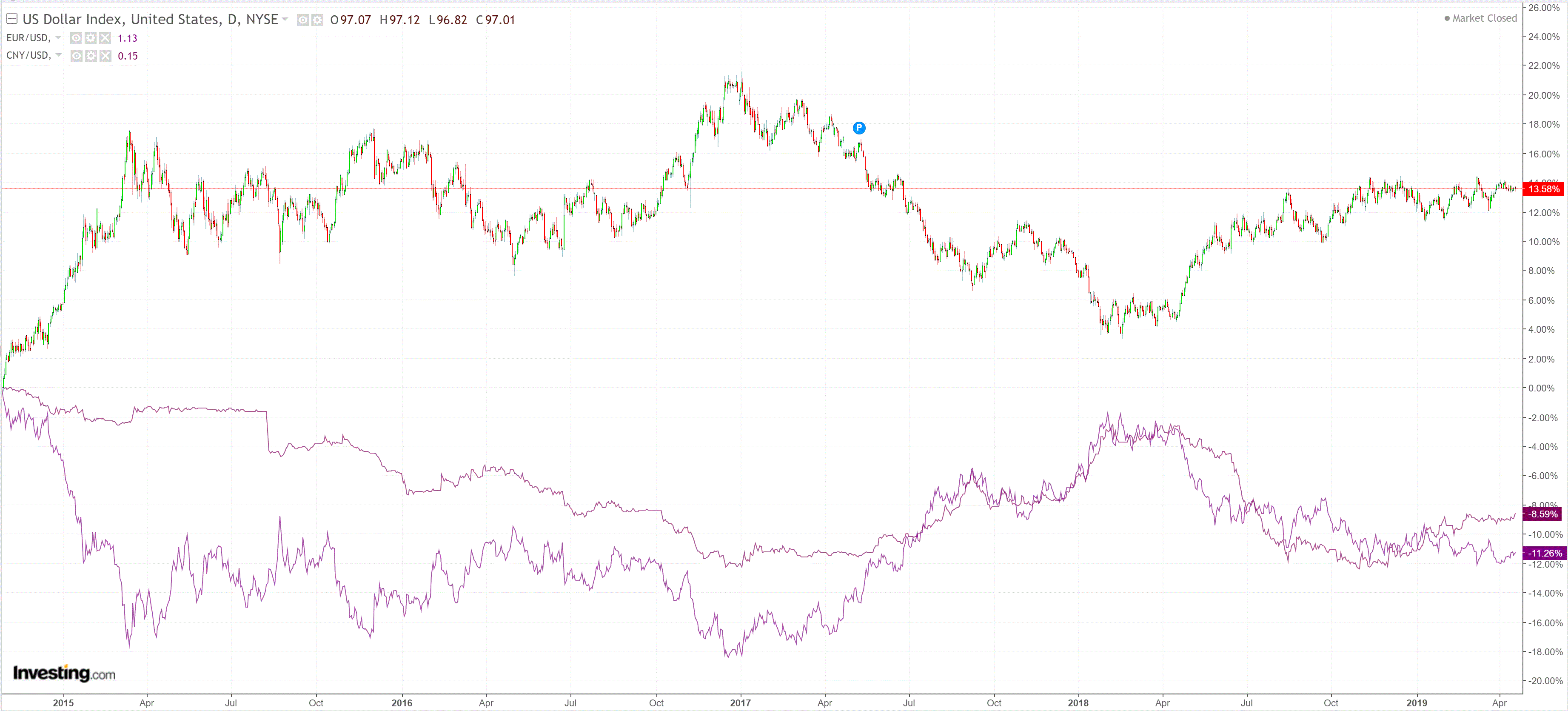 AUD is still warm versus DMs: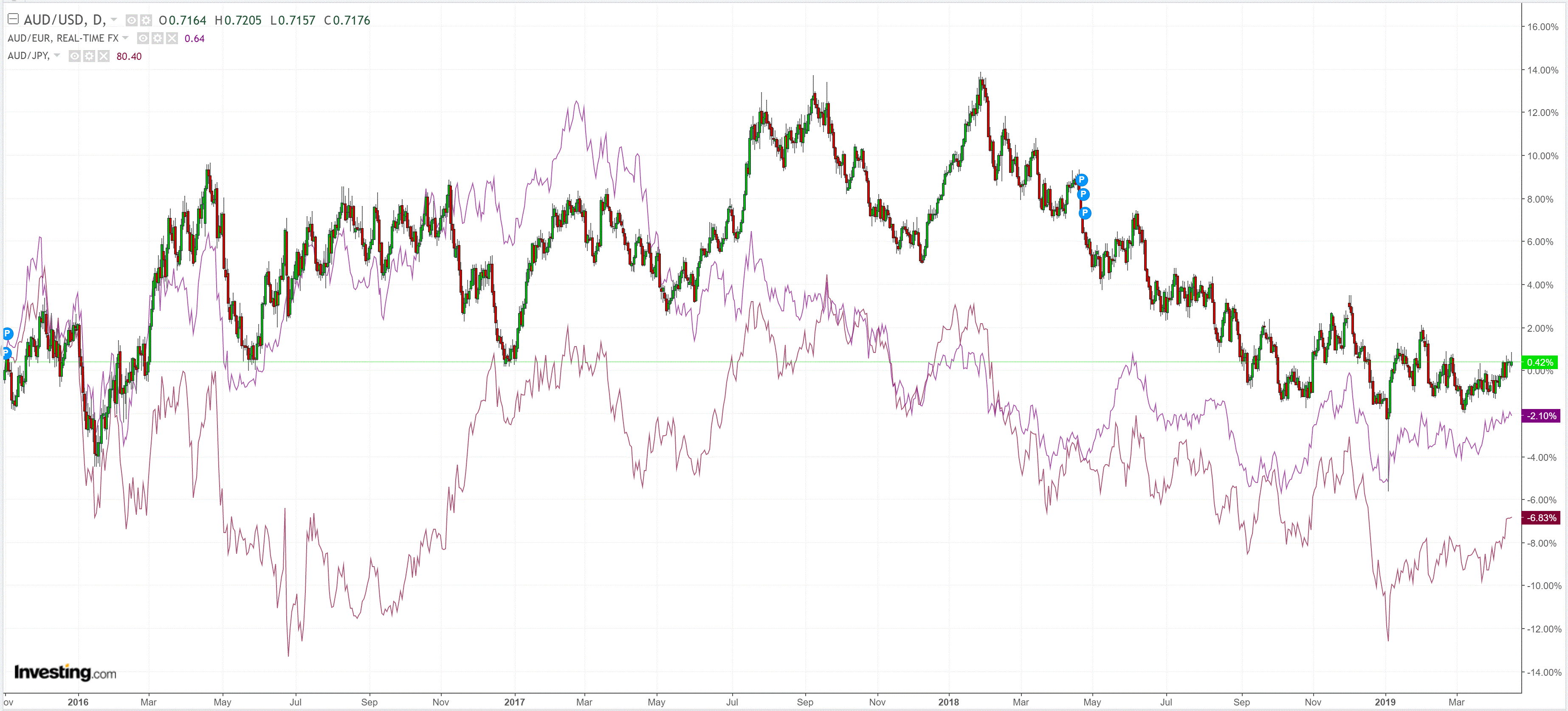 Mixed against EMs:
Gold is struggling. I'm turning more favourable: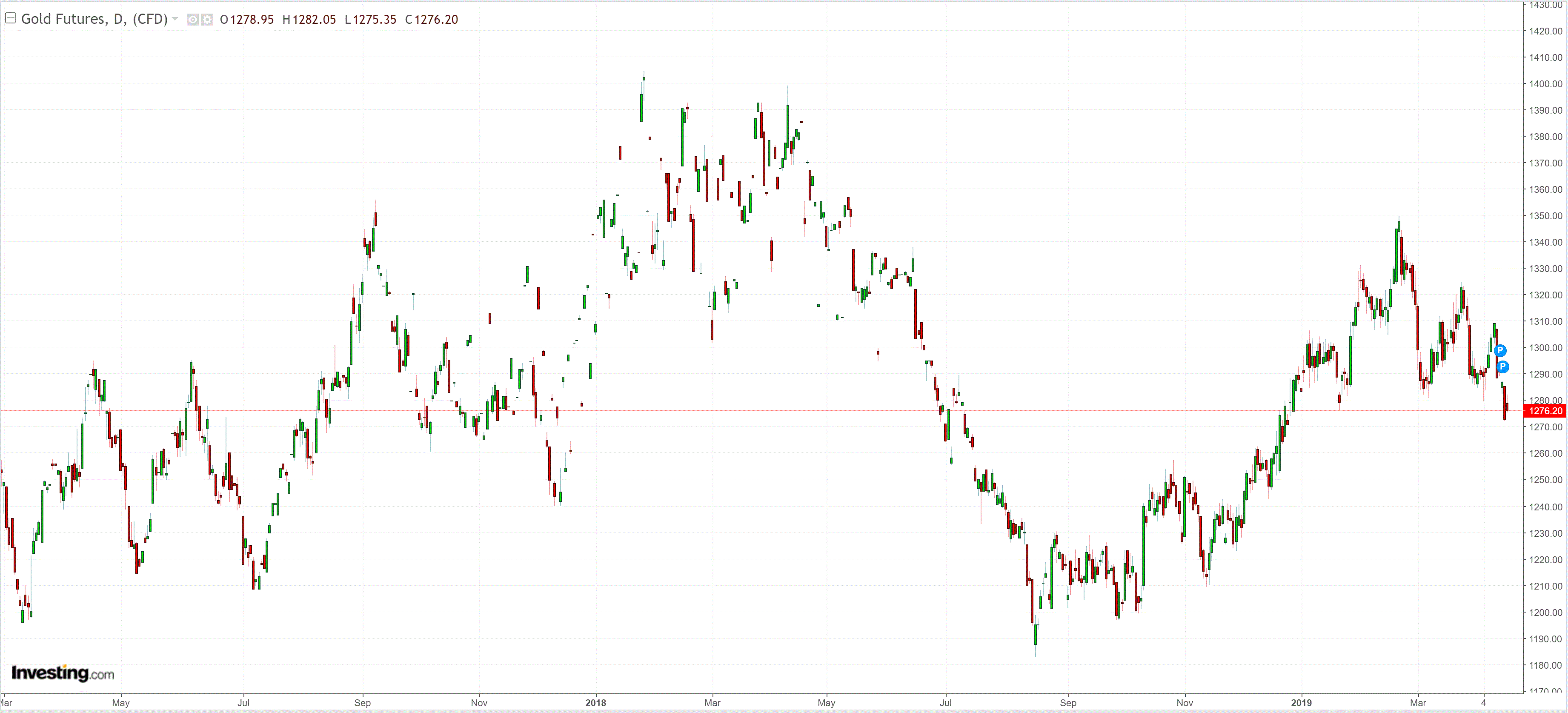 Oil eased: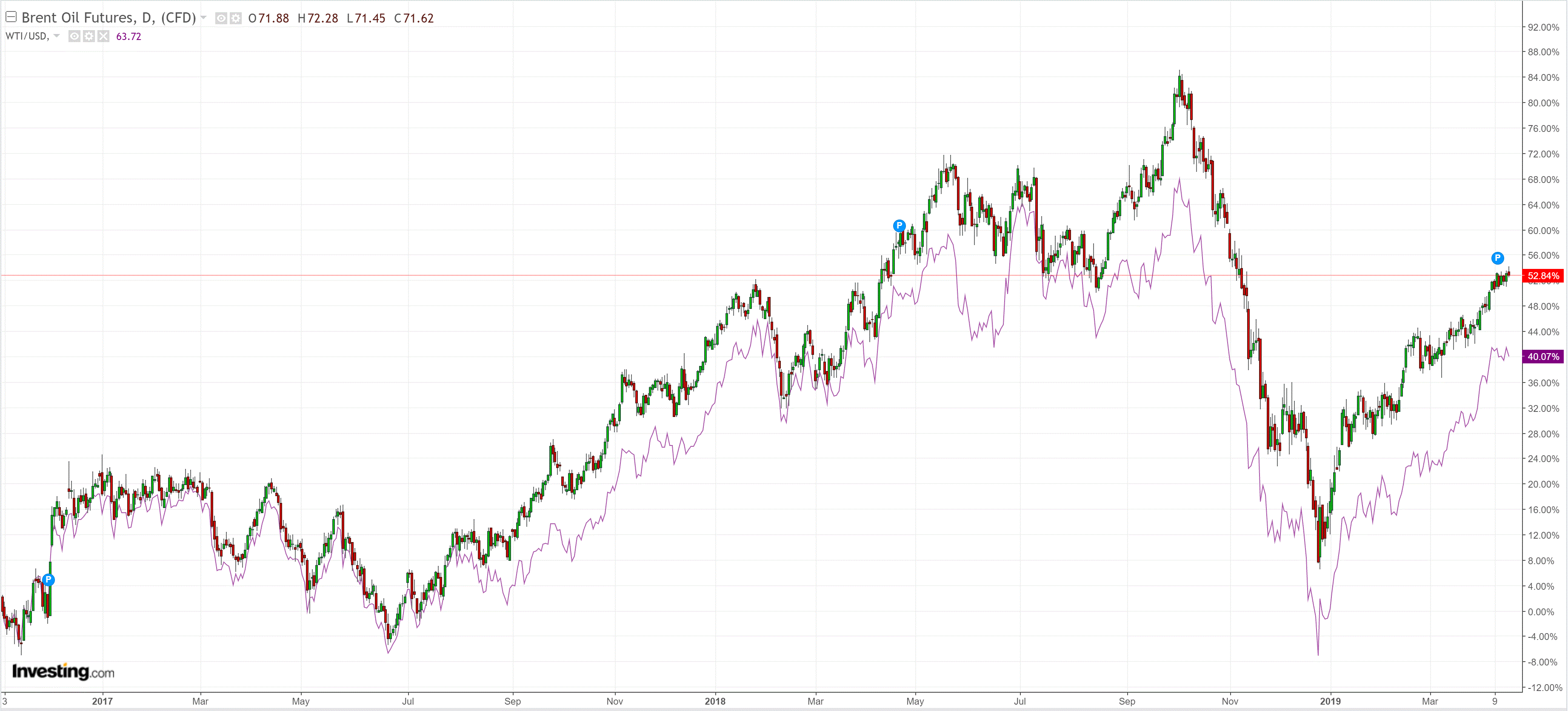 Copper wants to chase Chinese stimulus: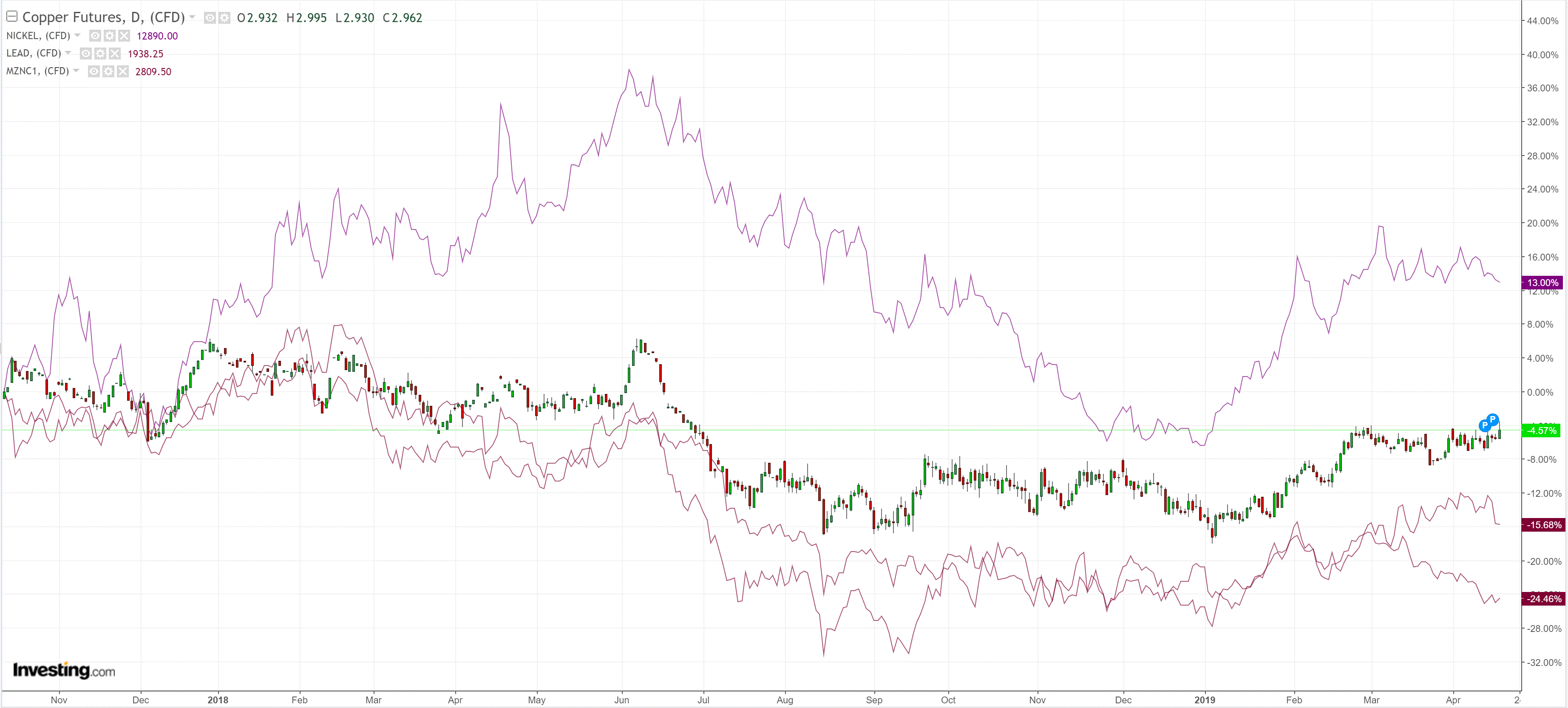 Big miners were soft as iron ore fell: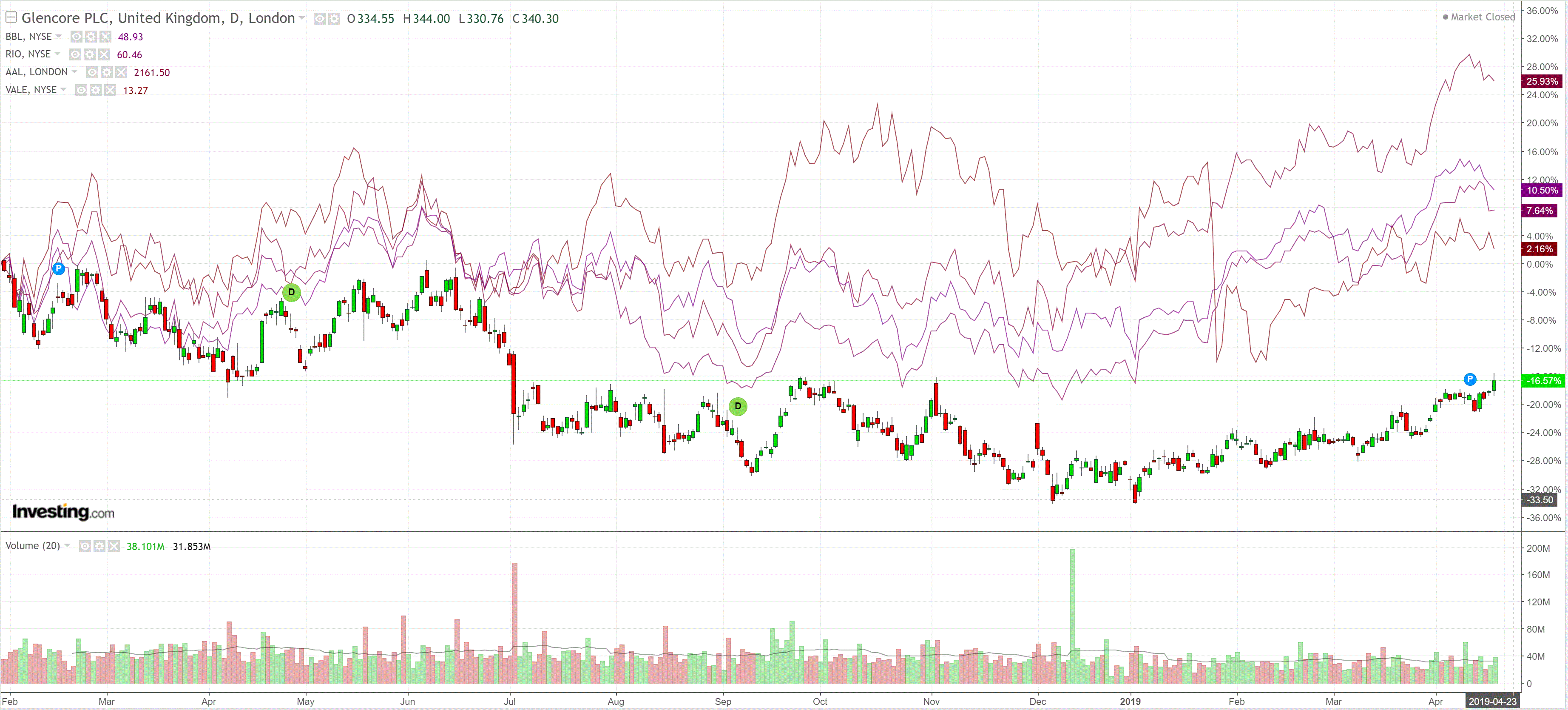 Em stocks are grinding higher: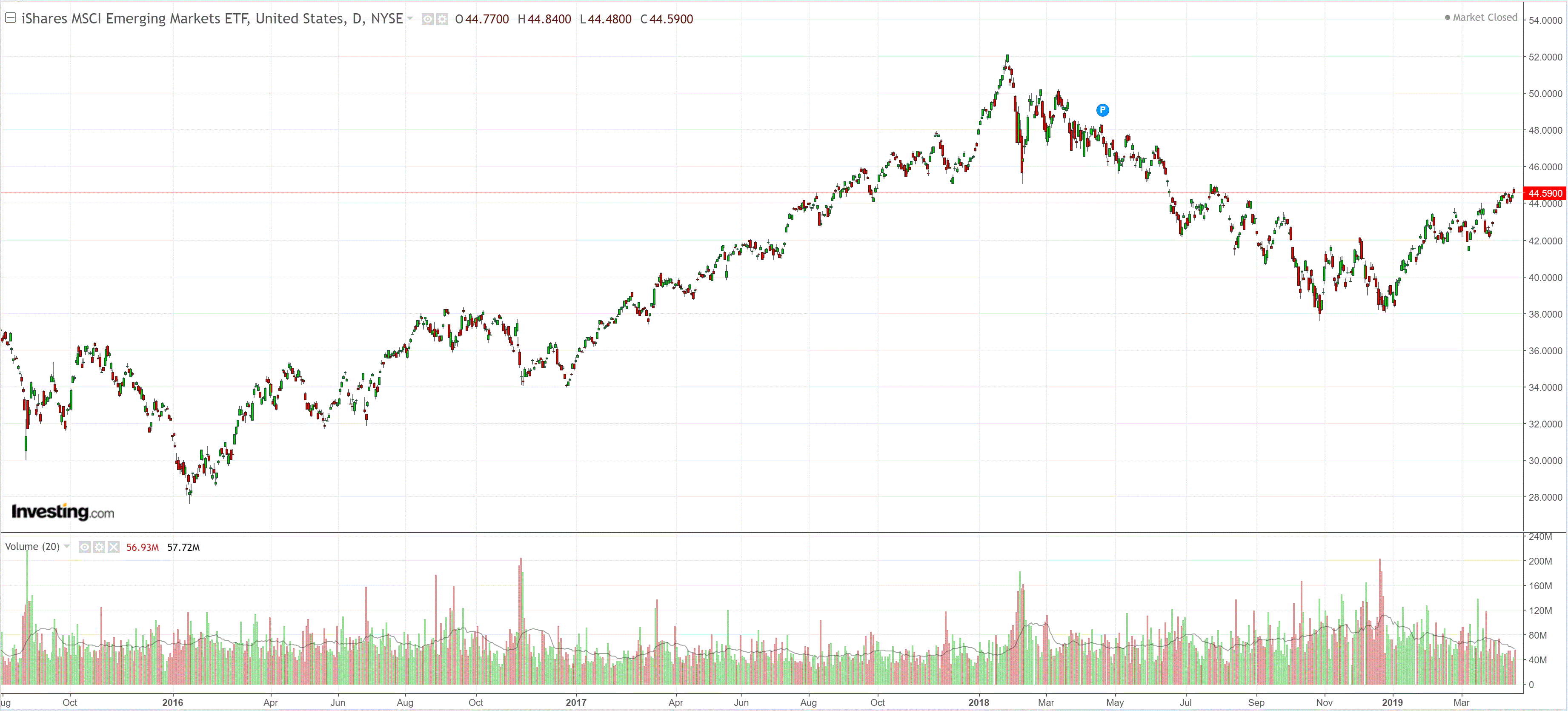 Junk fell: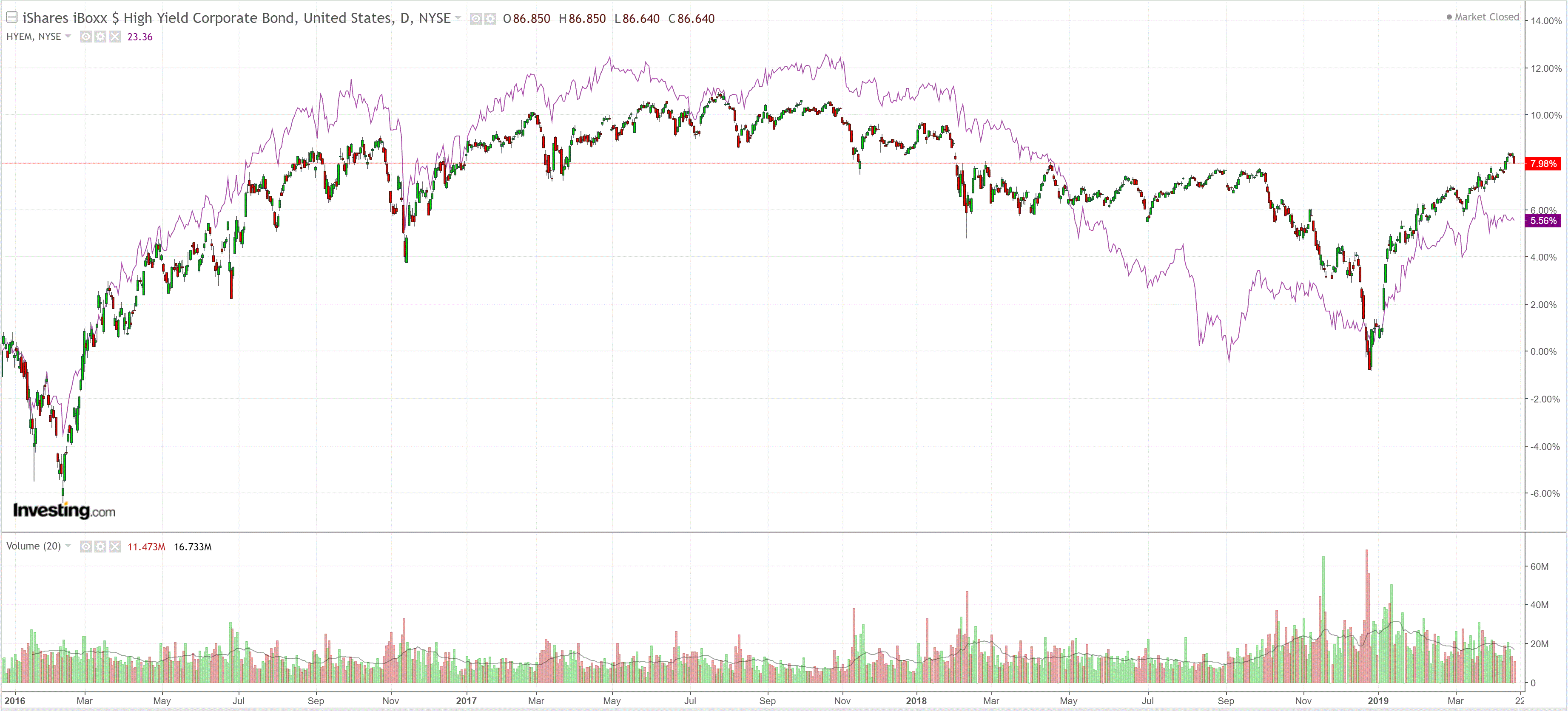 Treasuries were bid: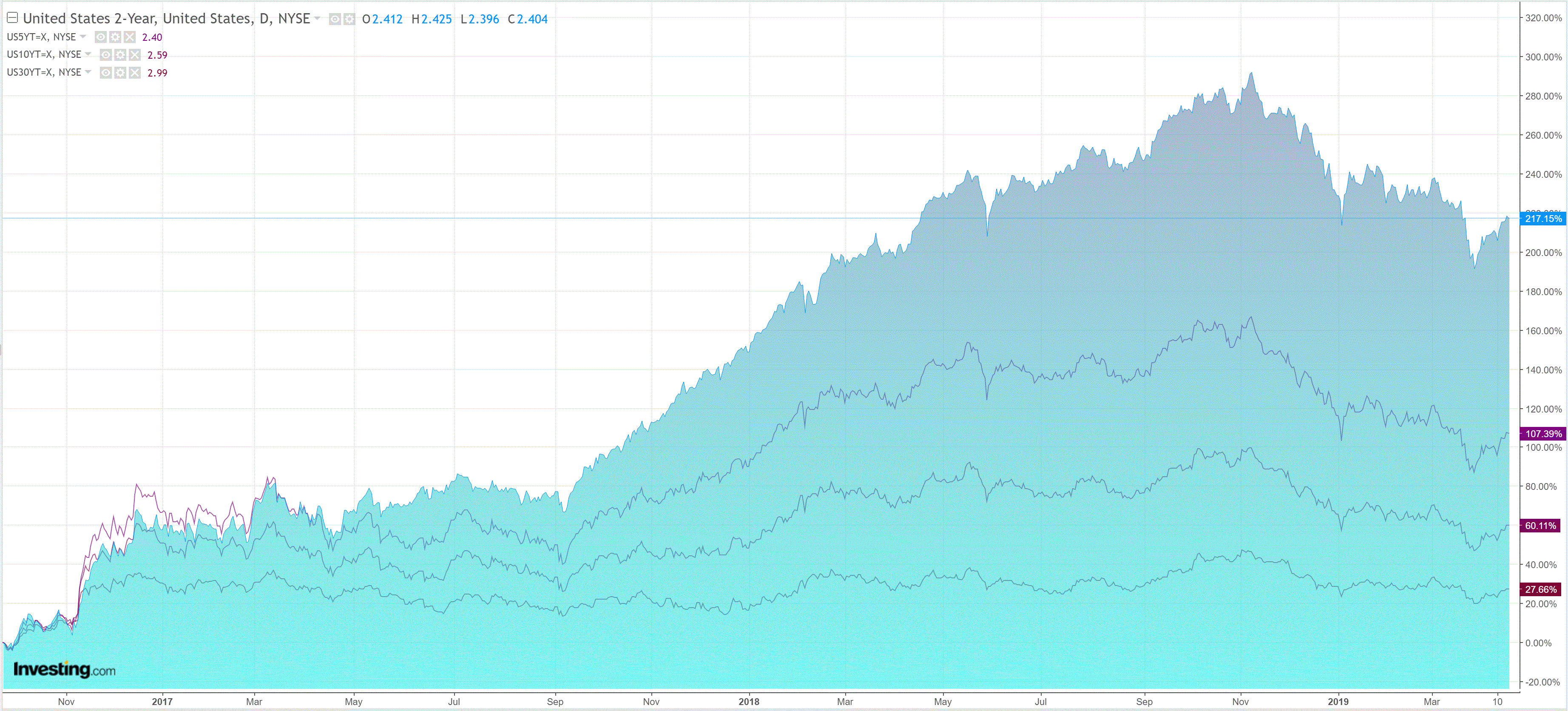 Bunds sold: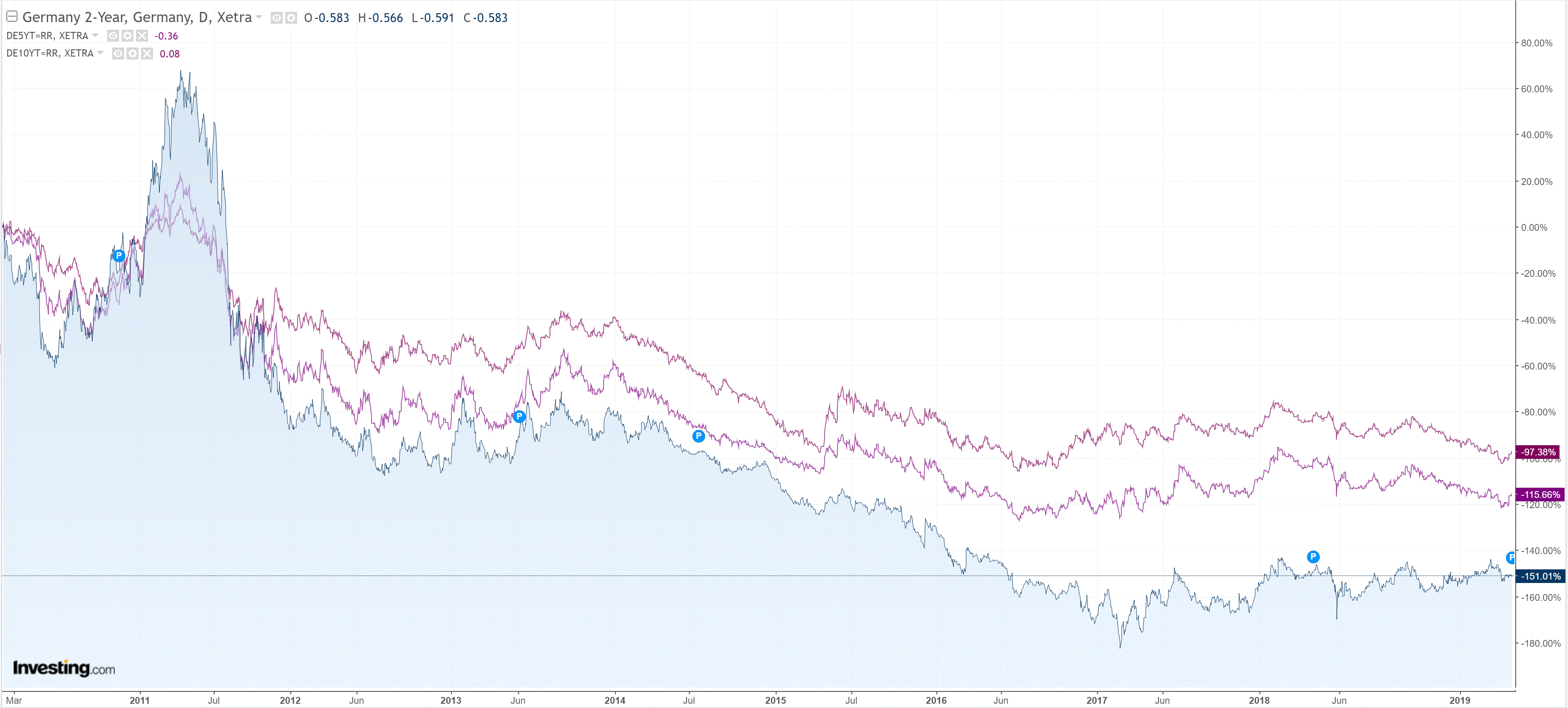 Aussie bond yields are grinding higher: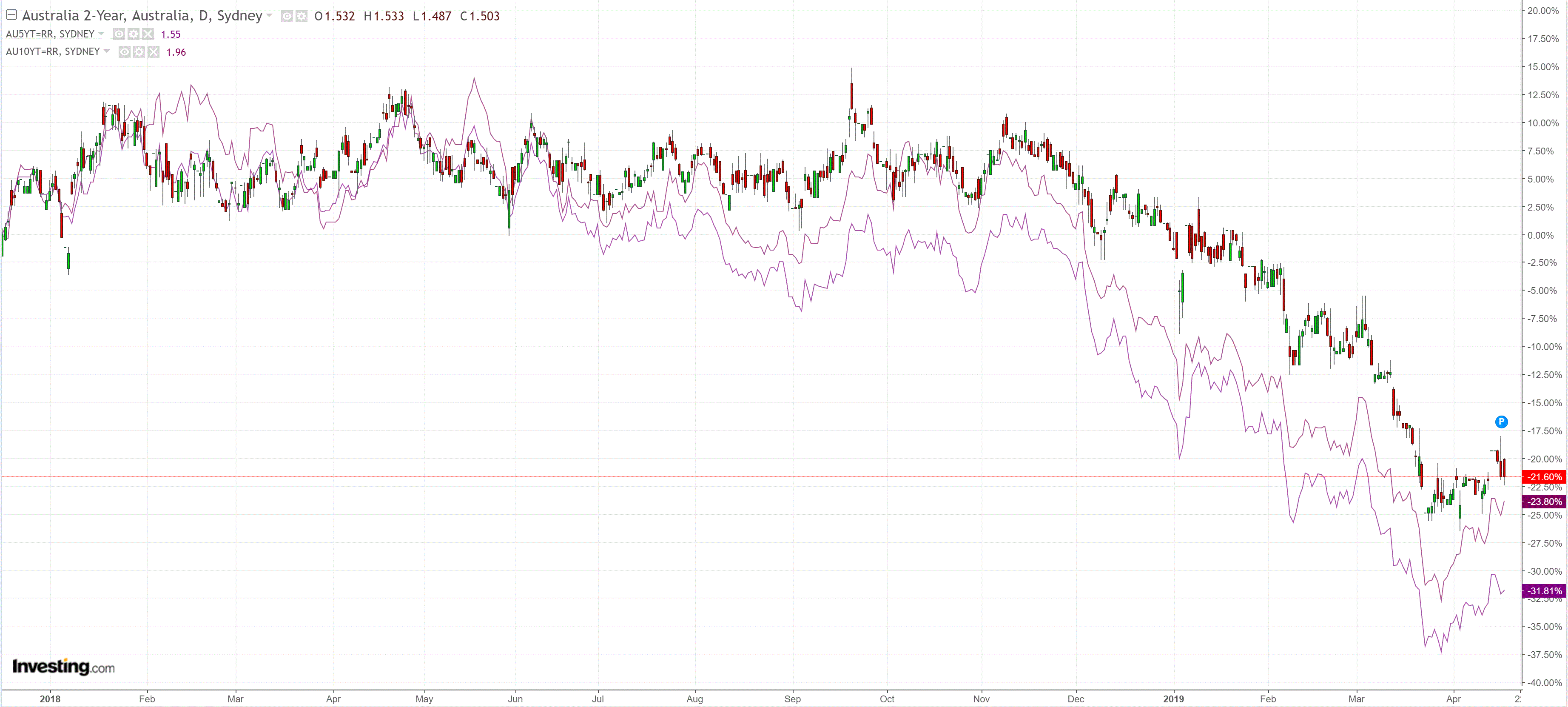 Stocks were firm: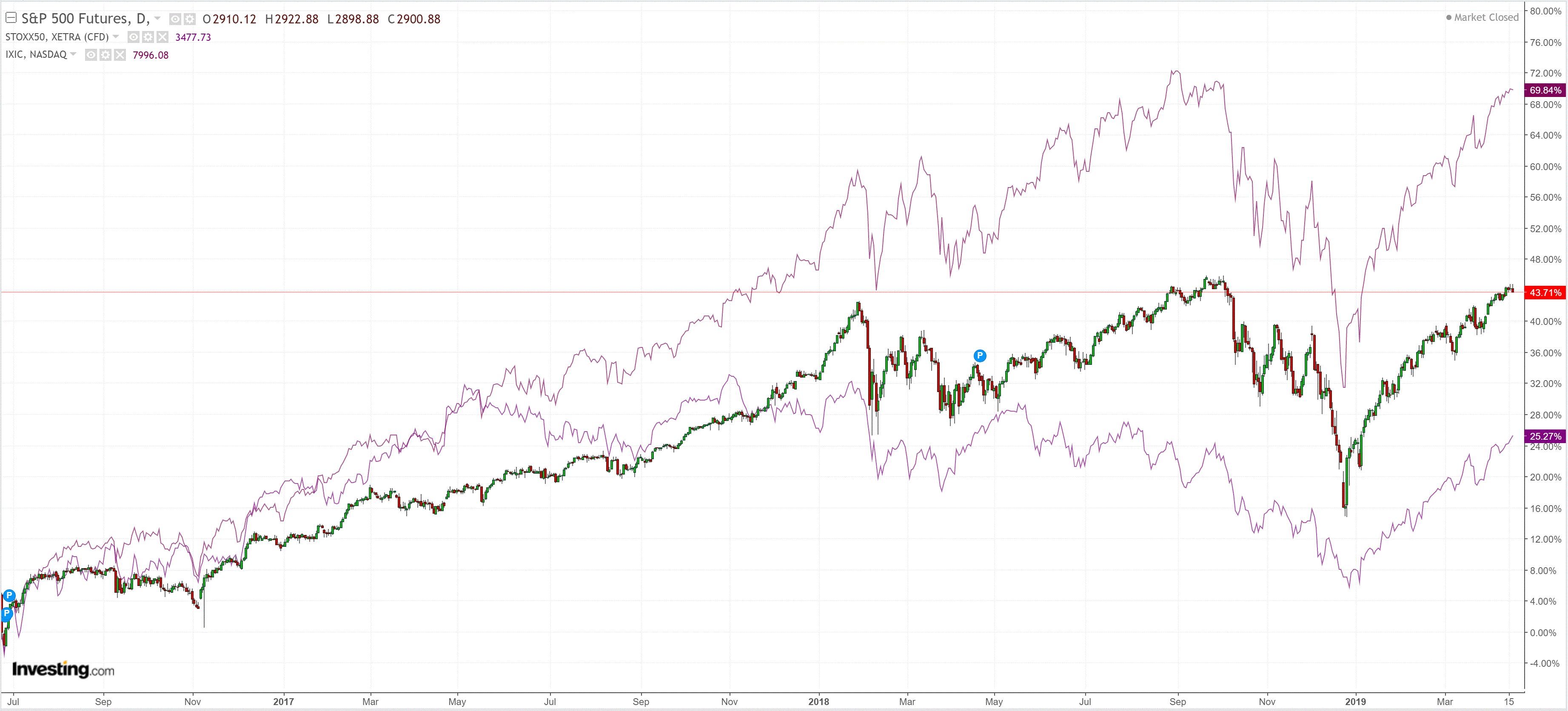 Westpac has the wrap:
Event Wrap

The US trade gap narrowed to a smaller than expected $49.45bn in February (est: $53.4bn) from $51.1bn. US exports rose 1.1%, led by a surge in civilian aircraft deliveries, though the grounding of Boeing's 737 Max will be a headwind going forward. The closely followed Atlanta Fed GDP "nowcast" for Q1 was boosted 0.1ppts to 2.4% annualised after the stronger trade data.

The Fed's Beige Book of regional economic conditions was little changed, again characterizing growth as "slight to moderate".

Fed speakers included Bullard, who expected the yield curve to continue to steepen as the economy improves this year; and Harker, who also expected sustained growth and sees at most one hike in 2019 and one in 2020.

UK consumer prices held steady at 1.9%, a third consecutive month below the BoE's 2% target.  Eurozone final March CPI was even more subdued, the annual pace holding steady at 1.4%.

ECB member Nowotny said he expected economic recovery in the second half of 2019.

Event Outlook

Australia: Mar employment is expected to rise by 15k, and with the participation rate holding at 65.6%, the unemployment rate is seen to edge up to 5.0% from 4.9% (note Feb was 4.95% at two decimal places). Westpac's forecast is for a more subdued 8k increase with the unemployment rate moving up to 5.1%.

US: Mar retail sales are anticipated to rise 0.8%, following a 0.2% decline in Feb with sales volatile over the turn of the year and shutdown. Fedspeak involves Bostic at a roundtable in Florida.

Apr Markit Flash PMI's are released for Japan, Europe and the US.
The BofAML monthly fundie survey was out. Risk is still China related: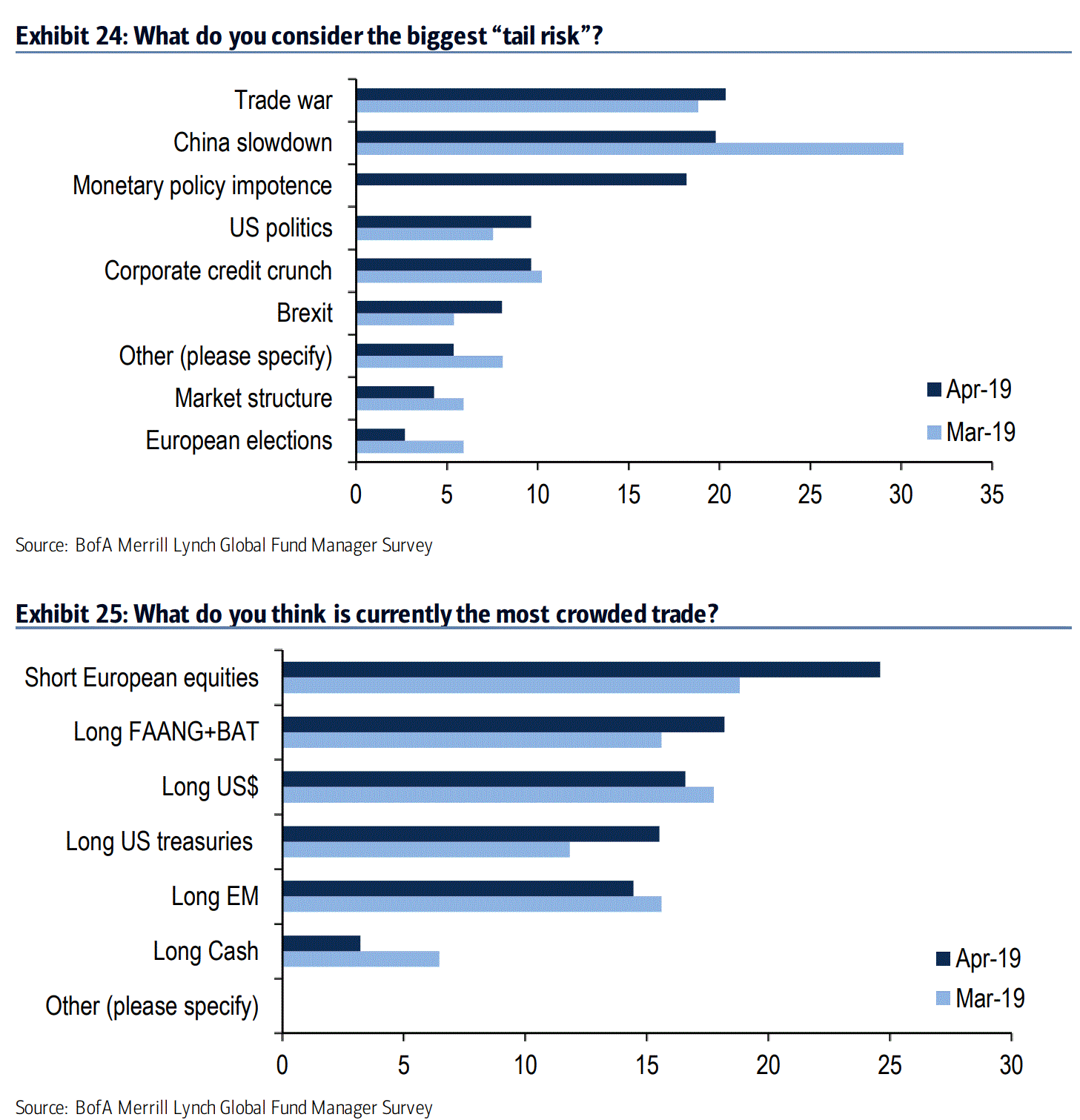 Equity exposure has bounced but is not excessive: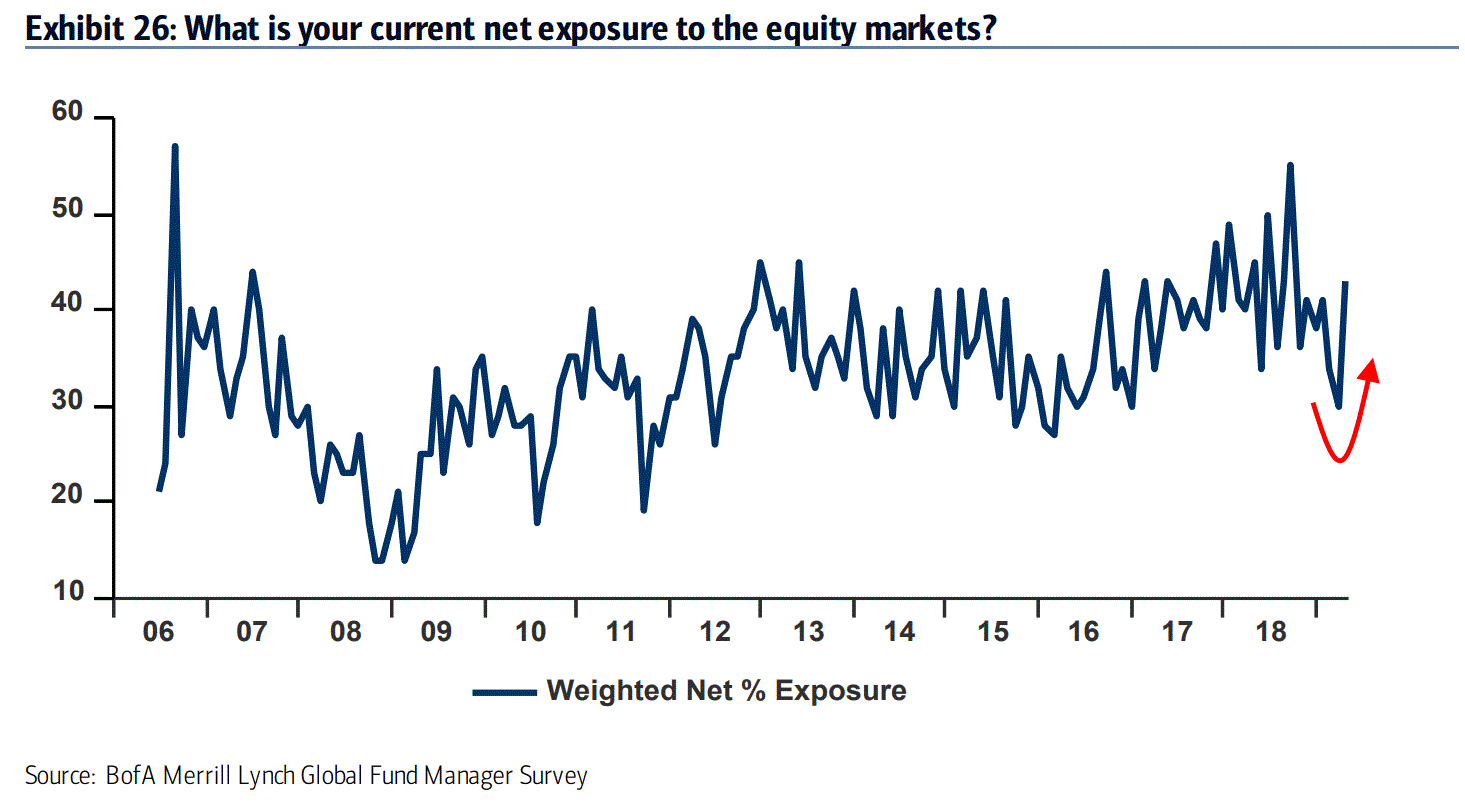 Lowflation remains the play with most long equities AND bonds: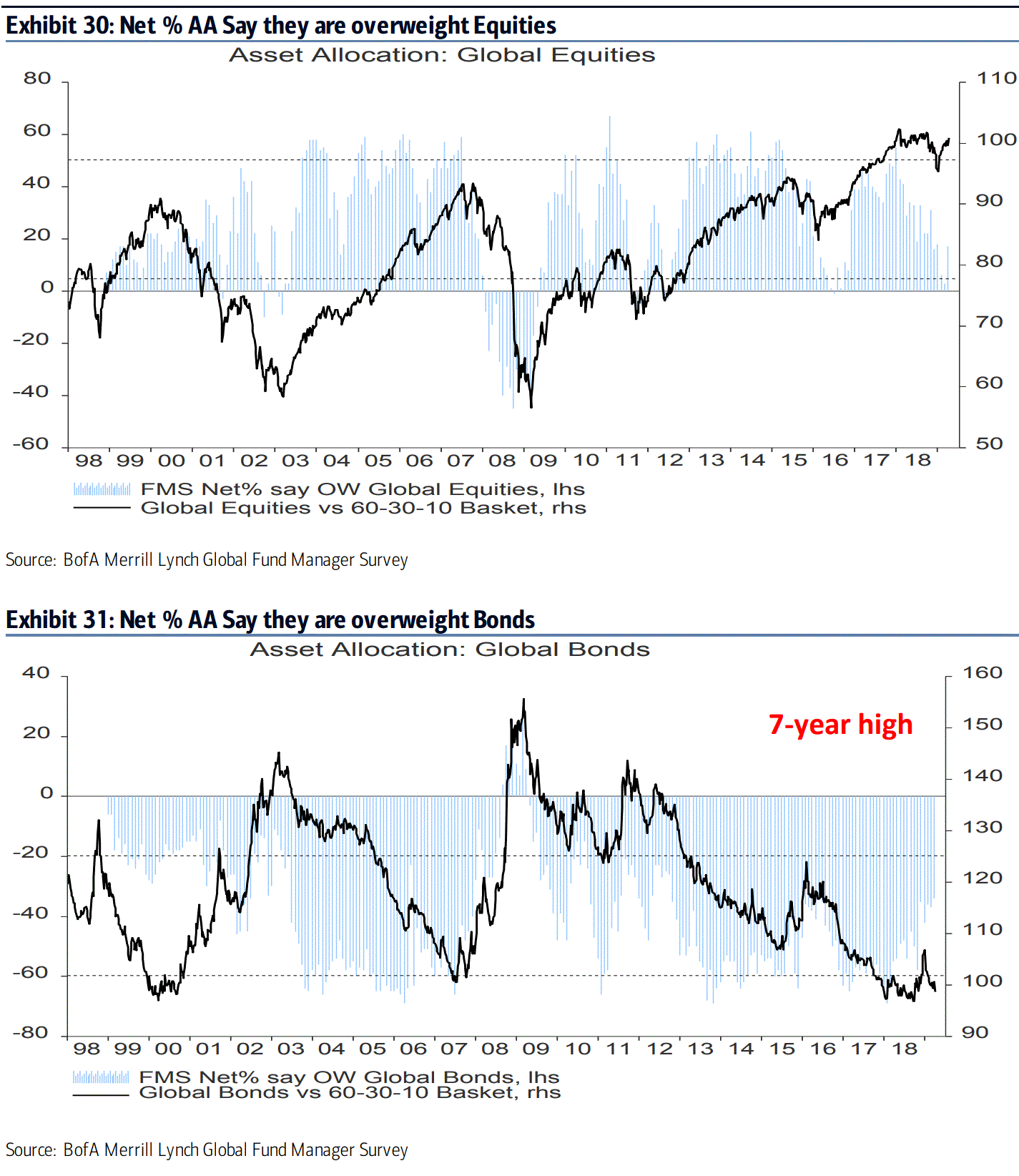 Still plenty of cash to put to work: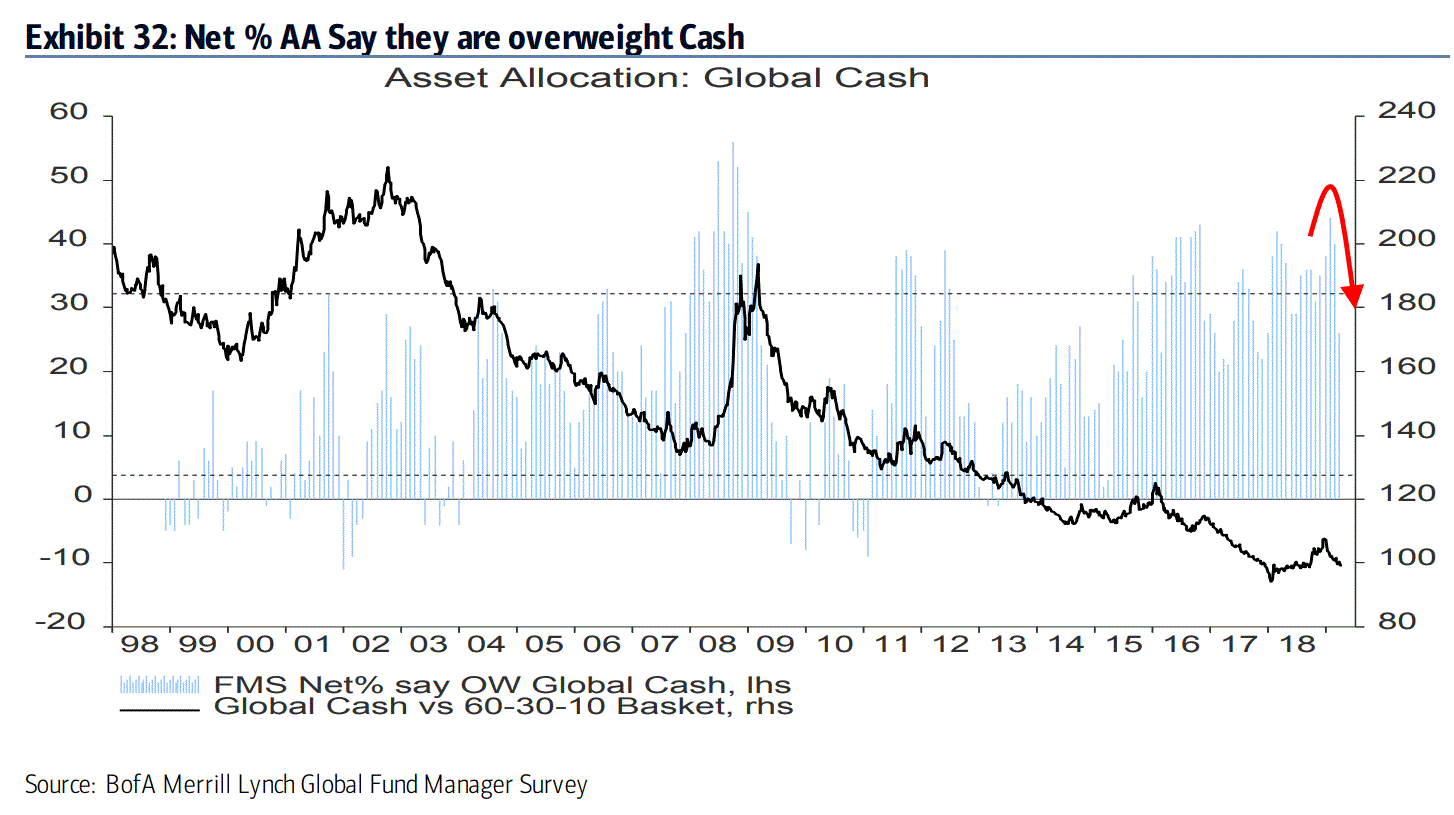 In summary:
Bottom line: investors are positioned for "secular stagnation", long assets that outperform when growth & rates fall (cash, EM, utilities), short those that require higher growth & rates (equities, Eurozone, banks).

No recession: 70% of investors surveyed expect a global recession to start in H2'2020 or later; 86% believe yield curve inversion does not signal an impending recession.

No boom: top 2 "tail risks" of trade war & China slowdown keep growth expectations low, positioning to equities & cyclicals well-below normal, and short European equities still most "crowded trade".

No hikes: a slim majority say the Fed is done hiking interest rates this cycle; just 13% expect higher short-term global rates (lowest level since Aug'12).

Yes to secular stagnation: 66% expect "low growth, low inflation" backdrop, the highest level since Oct'16; allocation to global bank stocks falls to lowest level since Sep'16.

No to buybacks: 44% say corporations are excessively leveraged; 43% say corporates should "improve their balance sheet"; just 16% want more stock buybacks & dividends. Hedge funds chase: 43% gross leverage (assets>capital) & net equity exposure (longsshorts % capital), both highest since Sept'18.

Contrarians would: buy energy vs. utilities, buy Eurozone vs. EM, buy equities vs. cash (Exhibit 1).

Rules & tools: BofAML Bull & Bear Indicator still neutral at 4.6; other proprietary FMS rules are long risk assets and predict 2.75% on 10-year Treasuries.
I like the look of that. We've taken profits on bonds and are looking at EM and European stocks as derivatives of a China rebound.